Sydney and Melbourne will know Maurice Terzini well for his vast legacy in both cities' food culture. We're talking some 18 venues across the length of his career and an empire that currently includes Icebergs, Bondi Beach Public Bar, The Dolphin in Surry Hills, Da Maria in Bali and his own gin label, Goldy.
Also in his creative arsenal is fashion—an androgynous streetwear label totally unique to the Aussie fashion landscape that Terzini co-designs with partner, stylist and creative director, Lucy Hinckfuss. Launched in 2011, Ten Pieces taps into the effortless, cool lifestyle that each of Terzini's venues exudes, and feels like a natural extension of the Terzini-Hinckfuss creative force. Ahead of their time, and working to drive a sometimes repetitive scene endlessly forward.
We visited the home-studio of Ten Pieces ahead of their hyped Resort '20 Mercedes Benz Fashion Week Australia presentation (in the pool at Icebergs) to talk about no-rules streetwear, personal style and cosmic disco.
How did your interest in fashion kick off?
MAURICE TERZINI: Not quite sure. Perhaps it was sometime during the mid-80s when I was in Milan living with my sister and hanging out. Milan at that time was almost the fashion capital of the world—art, fashion, music, food—what a wonderful time in my life!
LUCY HINCKFUSS: When I was growing up my mum had all the cool fashion magazines at home. The Face, interview, Italian Vogue. I guess that was a where it started. All the Italian Vogue Steven Meisel stories were just one exotic page after another! I guess I became pretty influenced by all those amazing shoots.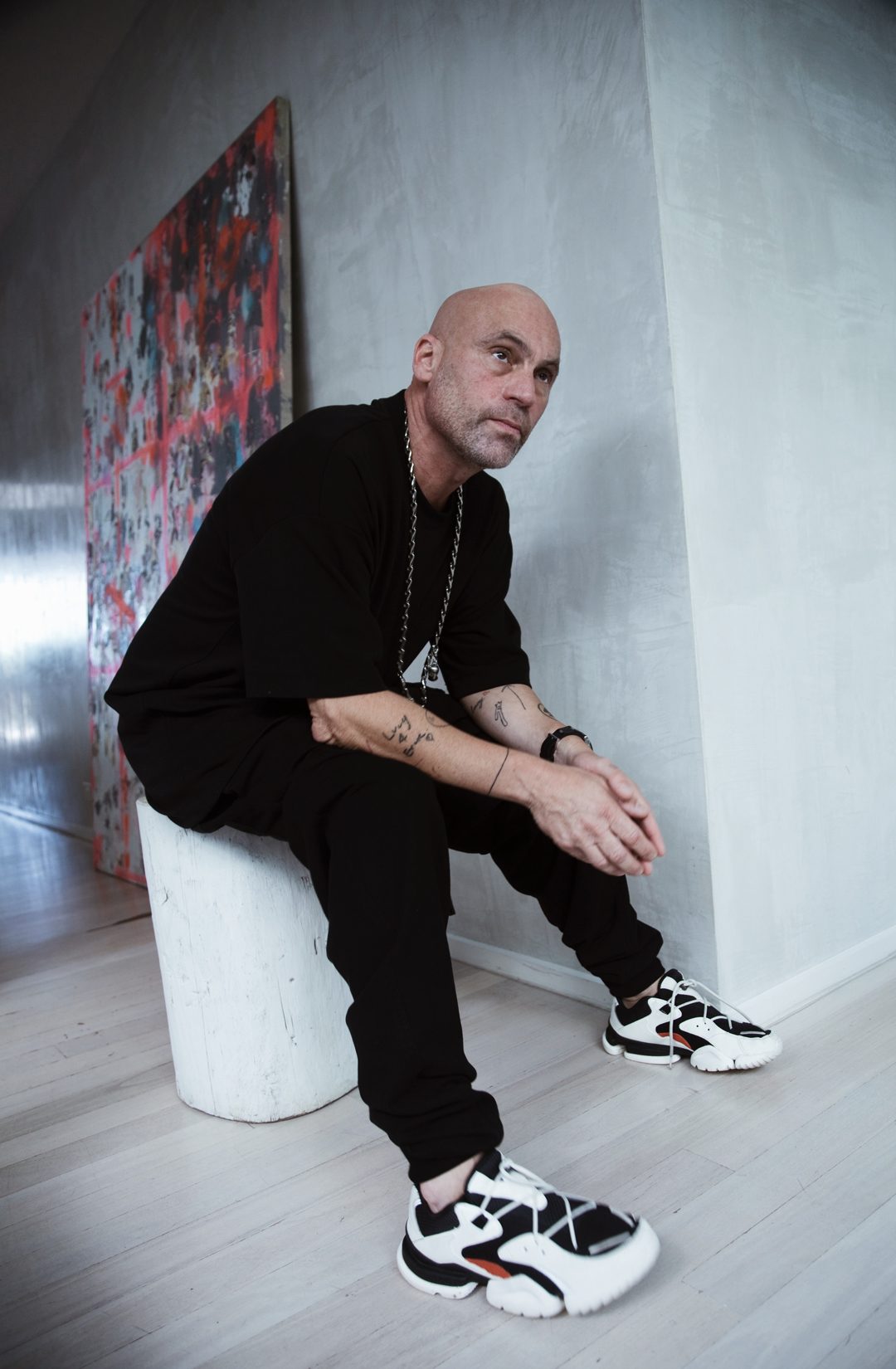 Terzini wears Ten Pieces Box tee, Ten Pieces track pant, Rick Owens necklace and Reebok sneakers.
Ten Pieces feels like a natural extension of your other creative pursuits. Did you always want to start a fashion label?
MT: Not especially a fashion label, but I have been determined to extend the so-called "lifestyle package". That has always been in my eyes. The best restaurants, bars and clubs draw in fashion and music. My everlasting dream is to own a hotel, that would tie all of these things together.
LH: I'm creative by nature and am definitely drawn to the dramatics if fashion; the fantasy in fashion shows. I don't have a desire to be known for my own label, but I do like the shows and presentations and directing the designs and creative direction. So, I guess yes, I did!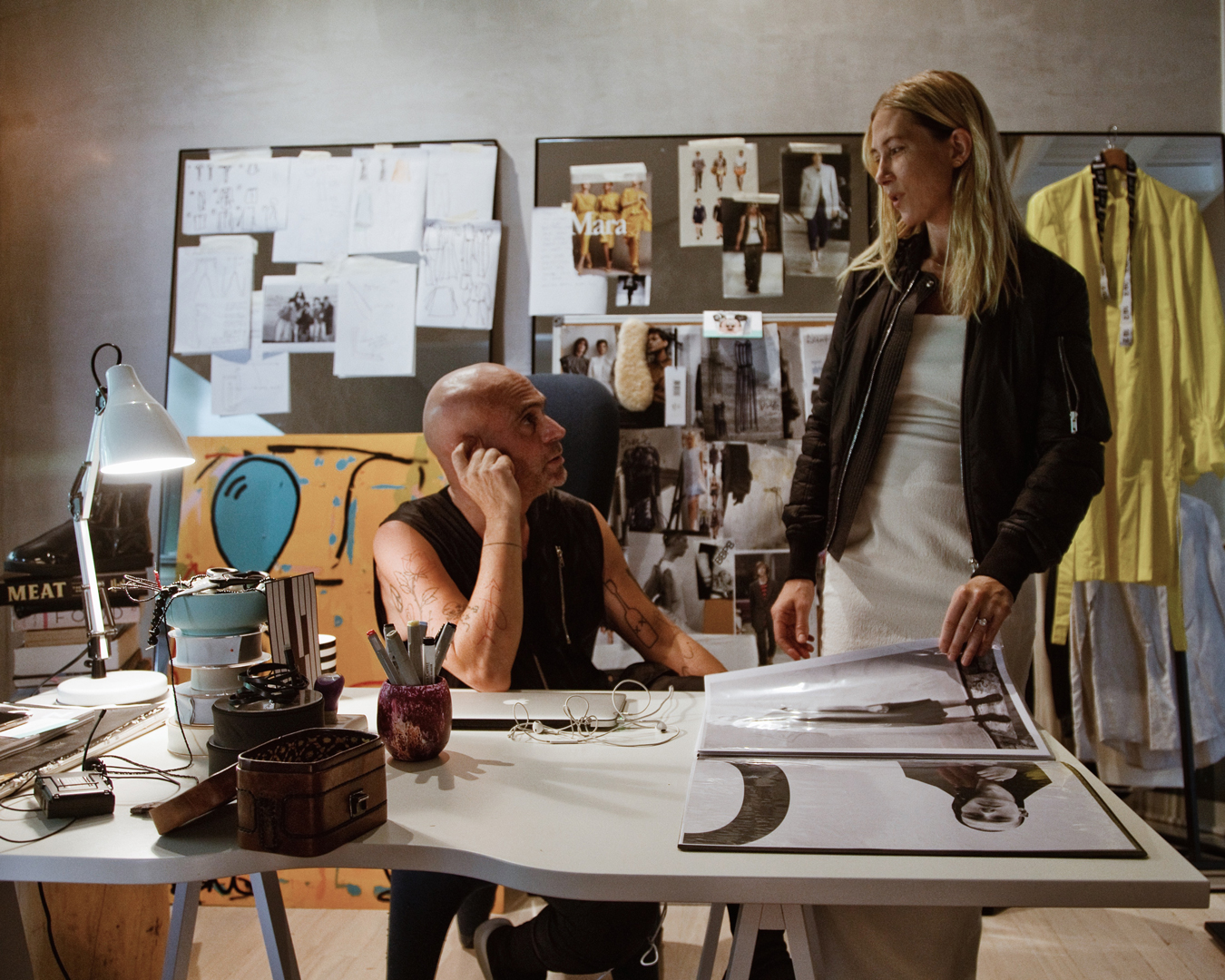 Can you each describe your personal style in three words?
MT: Lazy but detailed.
LH: Modern hippy witch.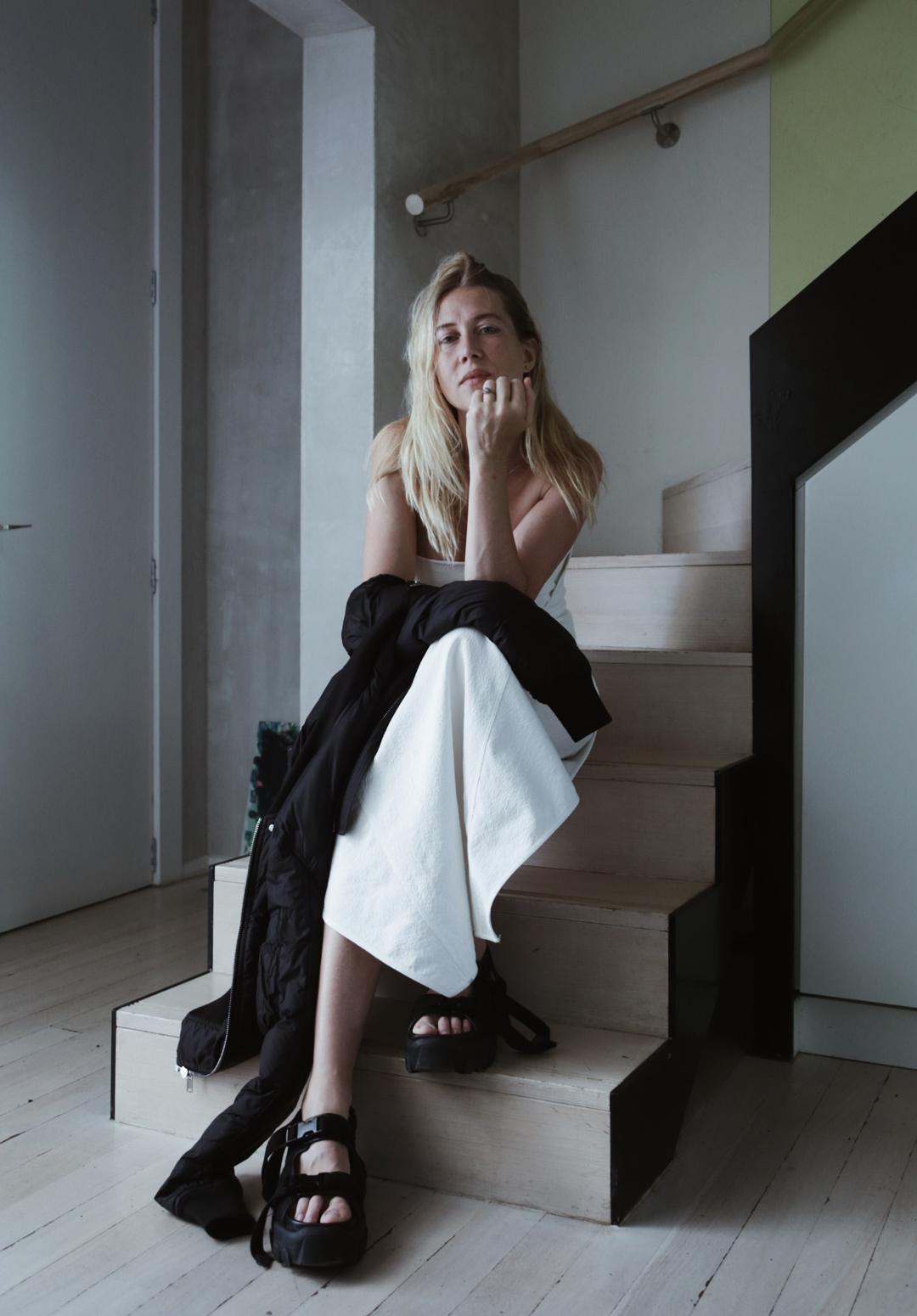 Hinckfuss wears Rick Owens jacket, dress and shoes.
Aside from Ten Pieces, which labels do you both love to wear?
LH: I really like what Daniel Lee is doing at Bottega Veneta. Rick Owens. John Galliano at Margiela. Phoebe Philo.
MT: Rick Owens, Boris Bidjan Saberi, Carol Christian Poell.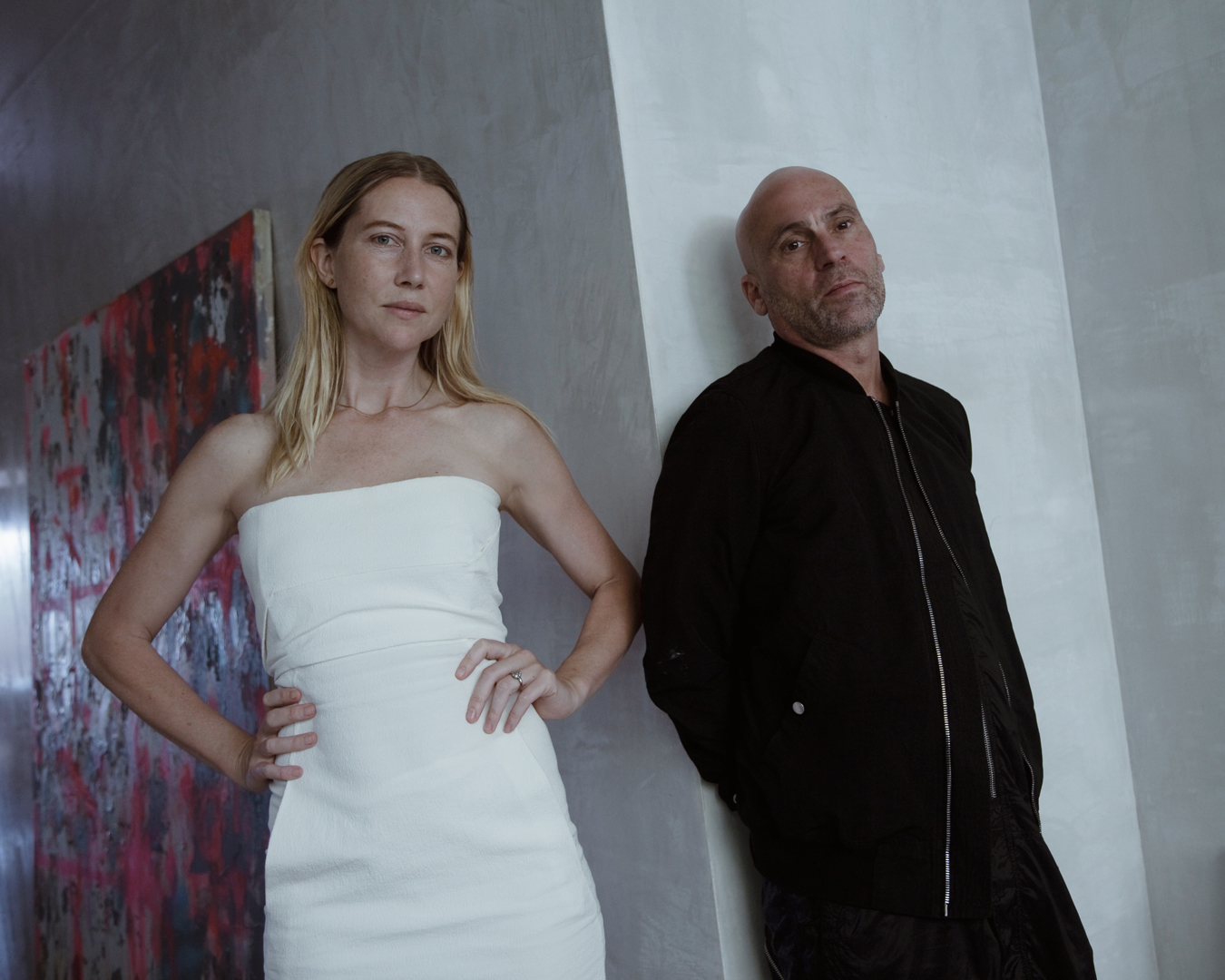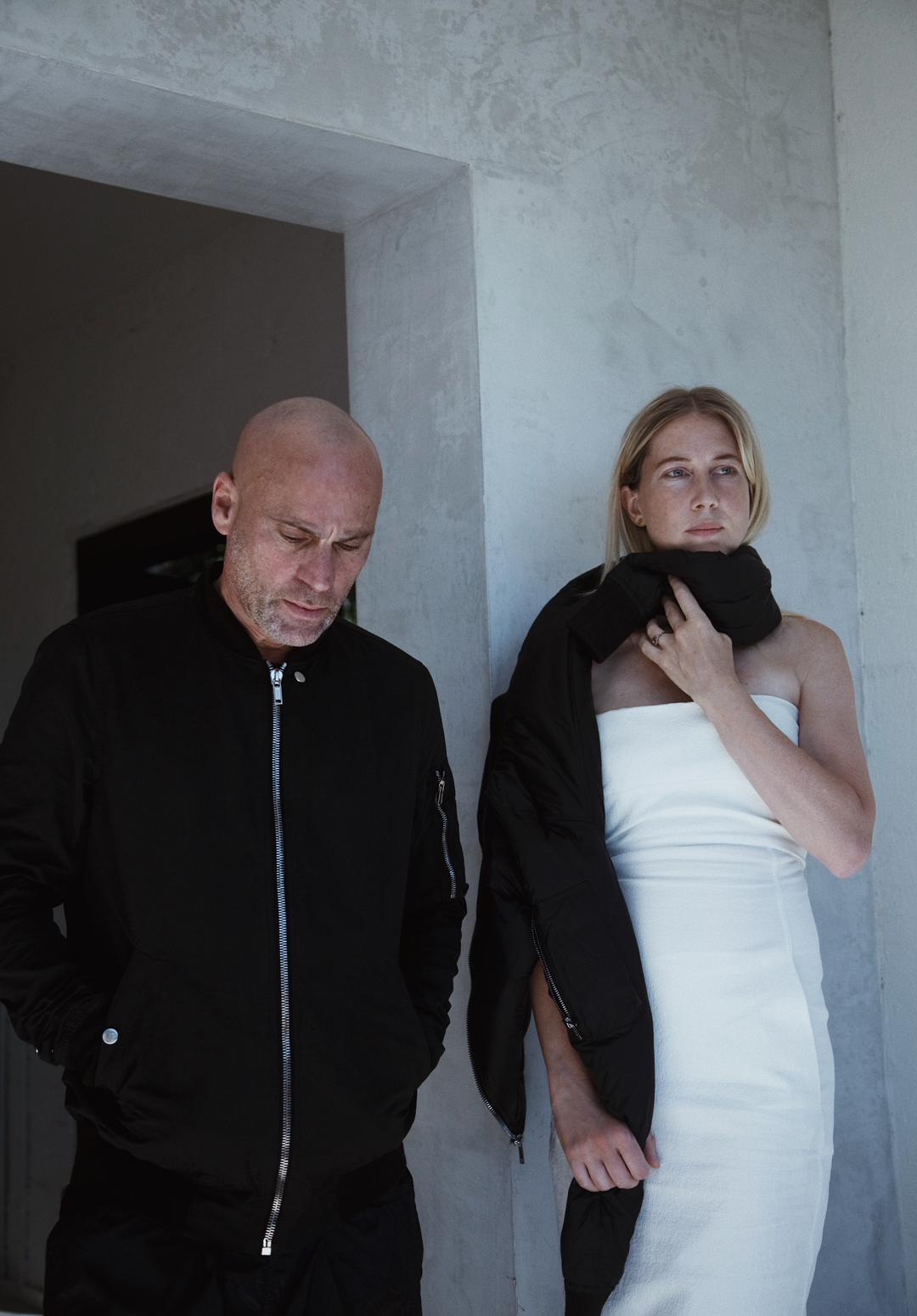 Ten Pieces was one of the first labels to really embrace the idea of genderless fashion—which is blowing up now. Why did this make sense to you guys when you started?
LH: I've always loved wearing boy's clothes. It gives your outfit that bit of toughness and edge. Unisex dressing removes the awkwardness of asking if it's men's or women's. It shouldn't matter. If you like it, you can wear it how you want to. Big, tight, long, short. It opens the rules of styling to the customer.
MT: Yeah, it was probably because we both just lived like that, as did a lot of our friends. It just seemed natural.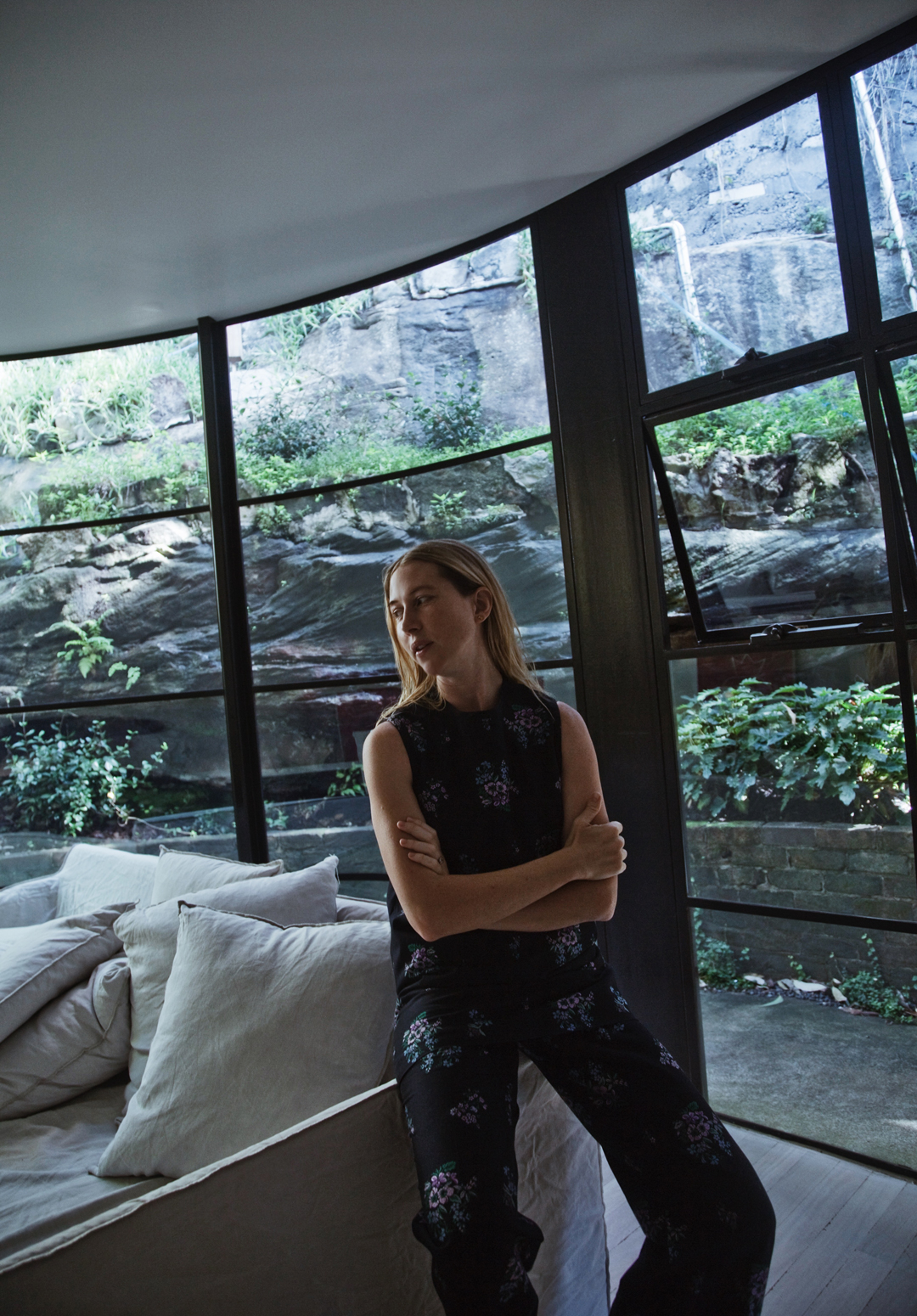 Hinckfuss wears Gucci top and pants, Celine shoes.
Ten Pieces brings a fresh, Aussie perspective to streetwear too. Why do you think streetwear has become so big? Is it a style that's here to stay?
LH: Streetwear is the key lever for buying into designer brands. It allows everyone to buy "designer". I think it's also big because the lines are being blurred between evening and streetwear. People are wearing sneakers with suits and there's a trend of editing a high fashion look with cool street undertones.
[The streetwear trend] will definitely last because the designer brands can make margin on these pieces. If they are labelled as "limited edition" they can sell a hoody for the same price as a leather jacket. So, I think the big brands will keep pushing the market.
MT: Anything that challenges the bad suit and tie that so many men wear has significant importance in my eye—though that's not to say I don't like tailoring!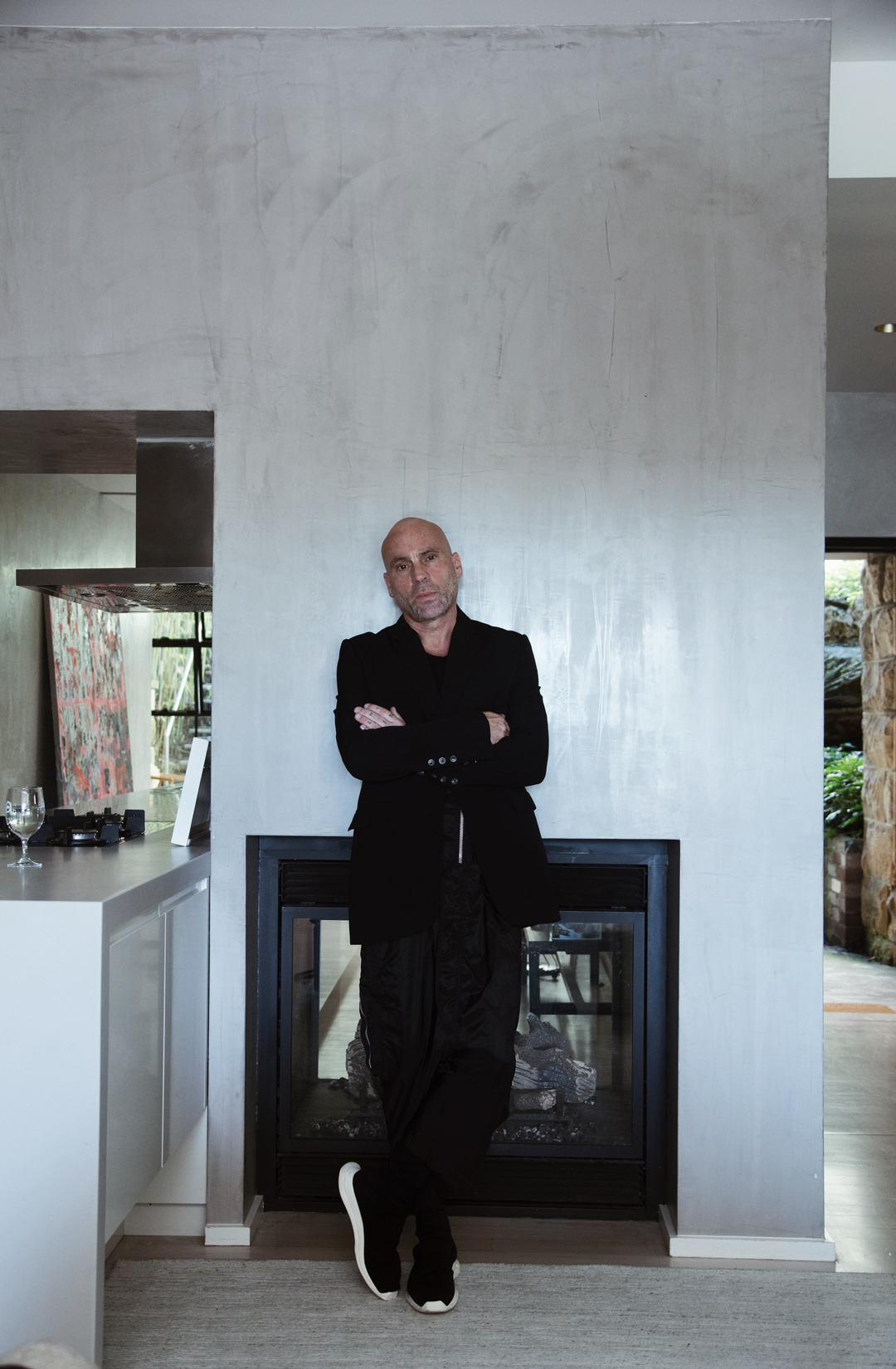 Terzini wears Rick Owens overalls, bomber, sneakers and socks.
Another element of the label that was (and still is) forward thinking is the idea of simplifying your wardrobe to just 10 key staples. Can you talk us through other ways Ten Pieces thinks sustainably?
LH: We are using some sustainable textiles such as merino, and our new denim range is made of sustainable fabric. We are also producing in small boutique hand-done factories that don't require huge minimums or produce much wastage.
MT: And we continue to encourage a less is more attitude in styling and our message.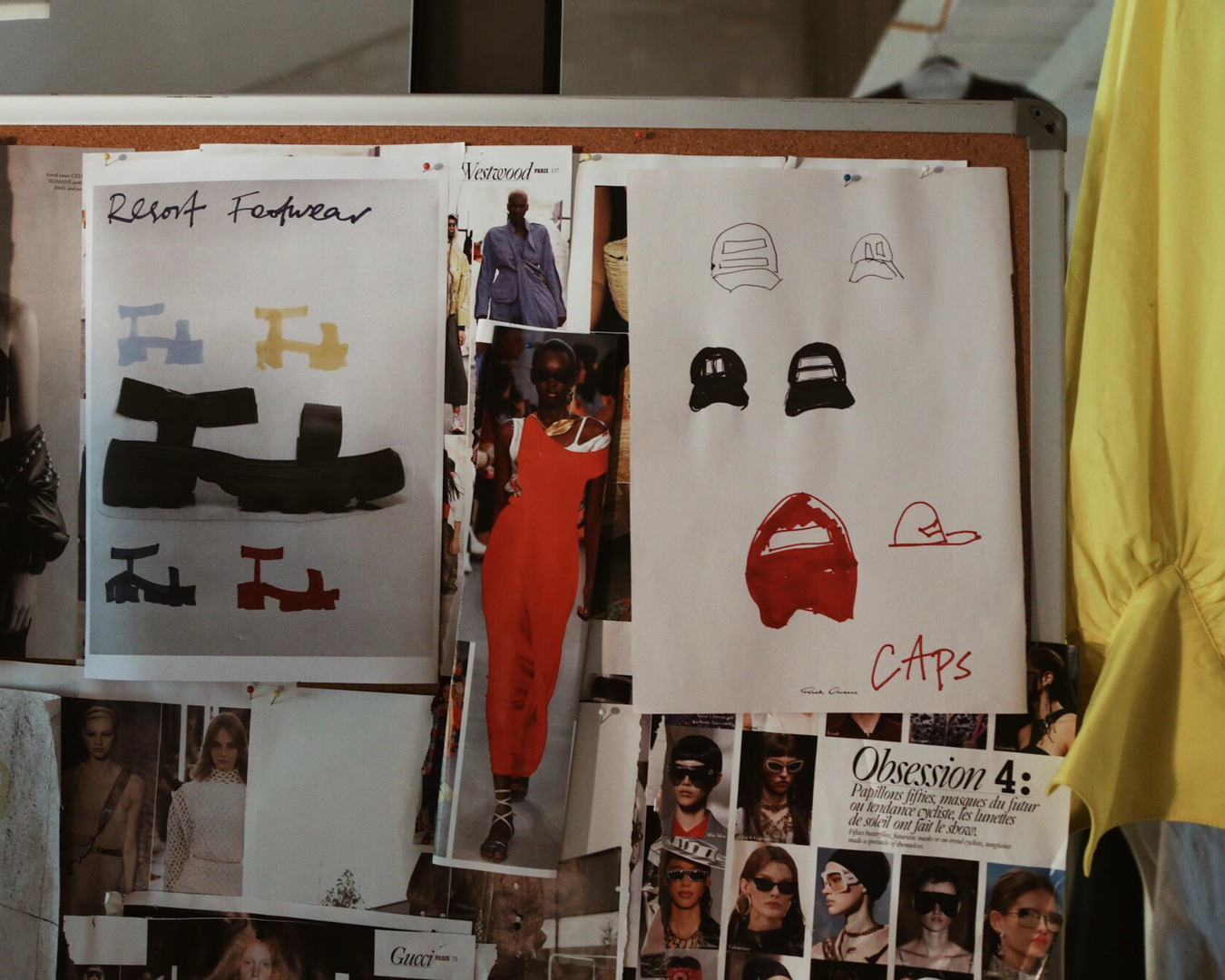 What can we expect to see from Ten Pieces new Resort '20 collection, "Cosmic Runner"?
LH: We have all new denim and dresses and outerwear. The overall feel is the same however the attention to detail is much finer. We've introduced some great new prints and cuts too. It's a mix of moods that embodies the Bondi beach vibe.
MT: The styling references my youth in Italy and the rise of cosmic disco. More detail in every way, sheepskin sandals and our best cut tees to date.
Step into the wardrobes and worlds of sneaker influencers, artists and creatives, right here.
There's still time to sit front row at Fashion Week's special weekend edition. Head over here to see how you can.
Urban List is an official partner of Mercedes Benz Fashion Week Australia.
Image credit: Darren Luk.