We know we're calling out the obvious here, but Himalayan lamps have been a thing for a while now. Apart from being a striking light feature, their main purpose is to filter out impurities in the air. (Bonus; their soft glow automatically injects a sense of warmth and calm into in any space.)
So, when we heard that a gym in Brisbane had the only Himalayan salt wall inside a fitness facility in Australia, we knew we had to swing by and check it out.
Spanning more than five metres wide and three metres high, this huge illuminated beauty resides inside Total Fusion Platinum's dedicated yoga studio, and, truly, it's nothing short of stunning. The massive salt wall installation gives a warming glow to the space, instantly refreshing the air (read: your senses) and giving you a feeling of strength and vitality. Big in this case, is most certainly better.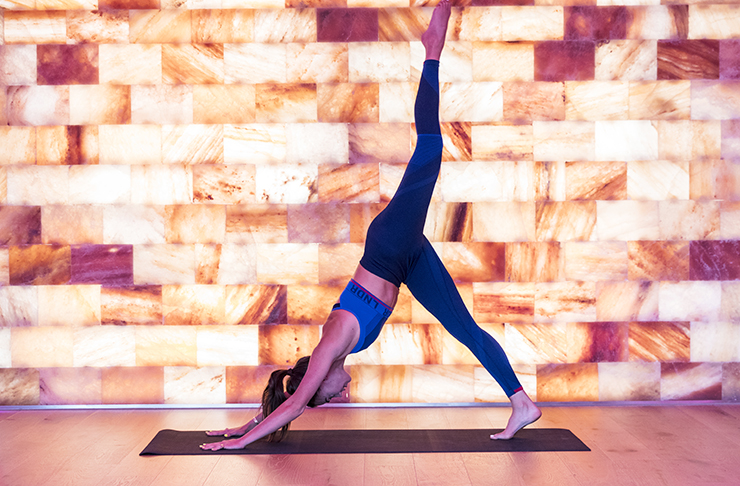 Made exclusively from Himalayan salt rocks, the mega structure contains 84 different trace minerals. Each rock has been hand-mined and processed in the Himalayas with minimal alterations. These crystals have spent thousands of years maturing under ancient lava beds and each is uniquely different to the next. Some are shaded a soft pink, some are a faded orange, while others are dark pink and bright yellow.
It really is a wonder wall.
So, what exactly are the health benefits of such a structure? The salt wall is reported to calm and detoxify your body while also supporting your immune, nervous and lymphatic systems. In other words, the perfect spot to drop into a downward dog or catcow movement.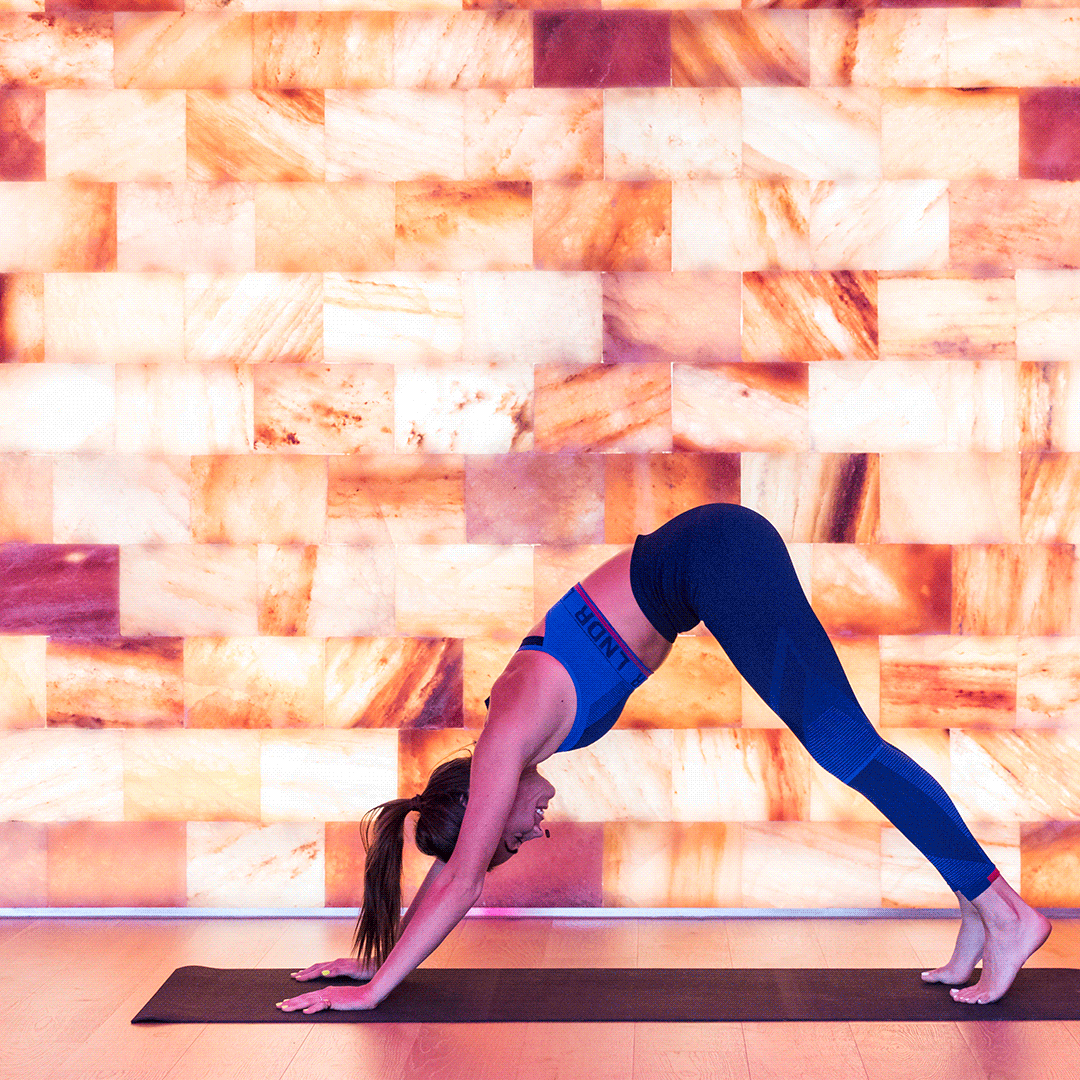 Other health benefits include reduced stress, less headaches, reduced inflammation, an increase in energy and better sleeping patterns (hence why a salt lamp is so damn popular in the bedroom). Salt ions—which are emitted from the rocks—are masters of purifying the air and also assisting with increasing lung capacity. So make sure you take extra deep breaths when in their presence.
The wall is lit from behind helping to radiate all that goodness throughout the room. It also makes the space look super inviting too, which is important when working out.
Whether this is your local gym (yes please) or you're in town and wanting to work out and get some serious health benefits, drop by Total Fusion Platinum and breathe in those positive ions.
Namaste.
Want more? Here's how to get happier hormones in your 20s.
Image credit: Grace Elizabeth for The Urban List