This week,13 to 20 November, is Trans Awareness Week, which is all about celebrating our trans friends, expanding our knowledge on gender diversity and just generally being a better ally.
If you're not sure where to start, Australia has a bunch of incredible organisations that are packed with useful and actionable information. Our faves are Minus18, The Equality Project and Transgender Victoria.
We wanted to shine a light on some of the incredible work trans people are doing here in Australia and overseas, as they work to achieve equality.
Prepare to be seriously inspired.
Zoe Terakes
We're just a little bit obsessed with Aussie actor Zoe Terakes. Immensely talented with a slew of fantastic roles up their sleeve, Terakes gained national notoriety when they appeared on popular Aussie drama Wentworth earlier this year, playing the character of Reb, a young trans male. At the time of their casting, Terakes, told publication IF, "I've never seen a cis-gender person tell a transgender story 100 per cent believably. There is a level of authenticity in representation that comes when you have somebody who gets it, feels it in their bones and they have lived it." Passionate about trans representation in the arts, Terakes recently crafted an open letter to Sydney Festival and the production of Hedwig And The Angry Inch, urging them to recast their main role which is currently held by a cisgender male. The power of Terakes and the people worked, with Hedwig's official Insta account revealing just yesterday that they're postponing the show to recast. Keep up to date with Terakes here.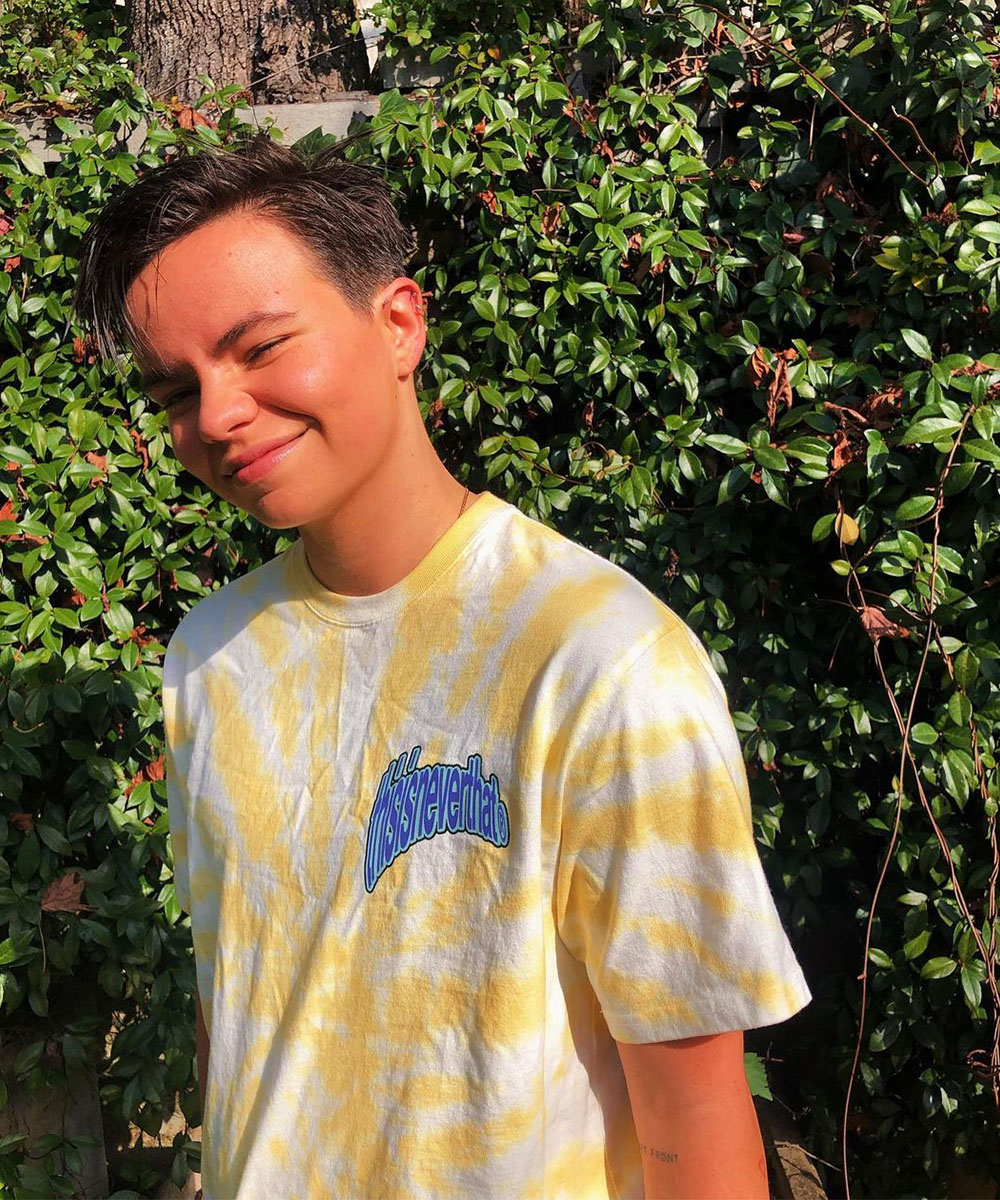 Yves Rees
If you're not familiar with award-winning historian, writer and podcaster Dr Yves Rees, then you're going to want to get clued up stat. Based at La Trobe University, Rees has published a myriad of articles and papers covering Australian gender, transnational and economic history. As well as hosting Australian history podcast, Archive Fever which you can listen to here, Rees has bravely opened up about their life in the moving memoir All About Yves: Notes from a Transition, which will be published by Allen & Unwin in 2022. But perhaps our favourite piece from Rees is their personal essay Reading the Mess Backwards, which took out the 2020 Calibre Essay Prize. Of winning the award, Rees told the Australian Book Review (ABR) that, "In my essay, I've sketched the kind of narrative I hungered to read: a story of trans becoming that digs into the messiness of bodies, gender and identity. My hope is that, as such stories proliferate, we will all—men and women, cisgender and trans—be liberated from the prison of patriarchy, with its suffocating gender binary". You can read it here.
Chaye Hartwell
Chaye Hartwell possesses the kind of strength and bravery that leaves us in awe of her. An Australian fashion model by trade, Hartwell has featured in the likes of Pump and Russh magazines and hopes to take her career to international heights. But it's the way in which she is carving out her own path to be her true authentic self that really makes us a fan. Selflessly she's shared that journey with everyone via her moving podcast, Chaye Unfolding. In each episode, she's open, honest and raw about her experience as a trans woman and how she came to be such a strong, incredible human. Providing a show that young trans and queer people can listen to and draw strength from, she reveals everything from hormones and surgery to the effect her experience has had on her relationships with family and loved ones. Not much is off limits in this podcast and for that alone Hartwell deserves a place on this list. Follow her modelling journey here and listen to her podcast here.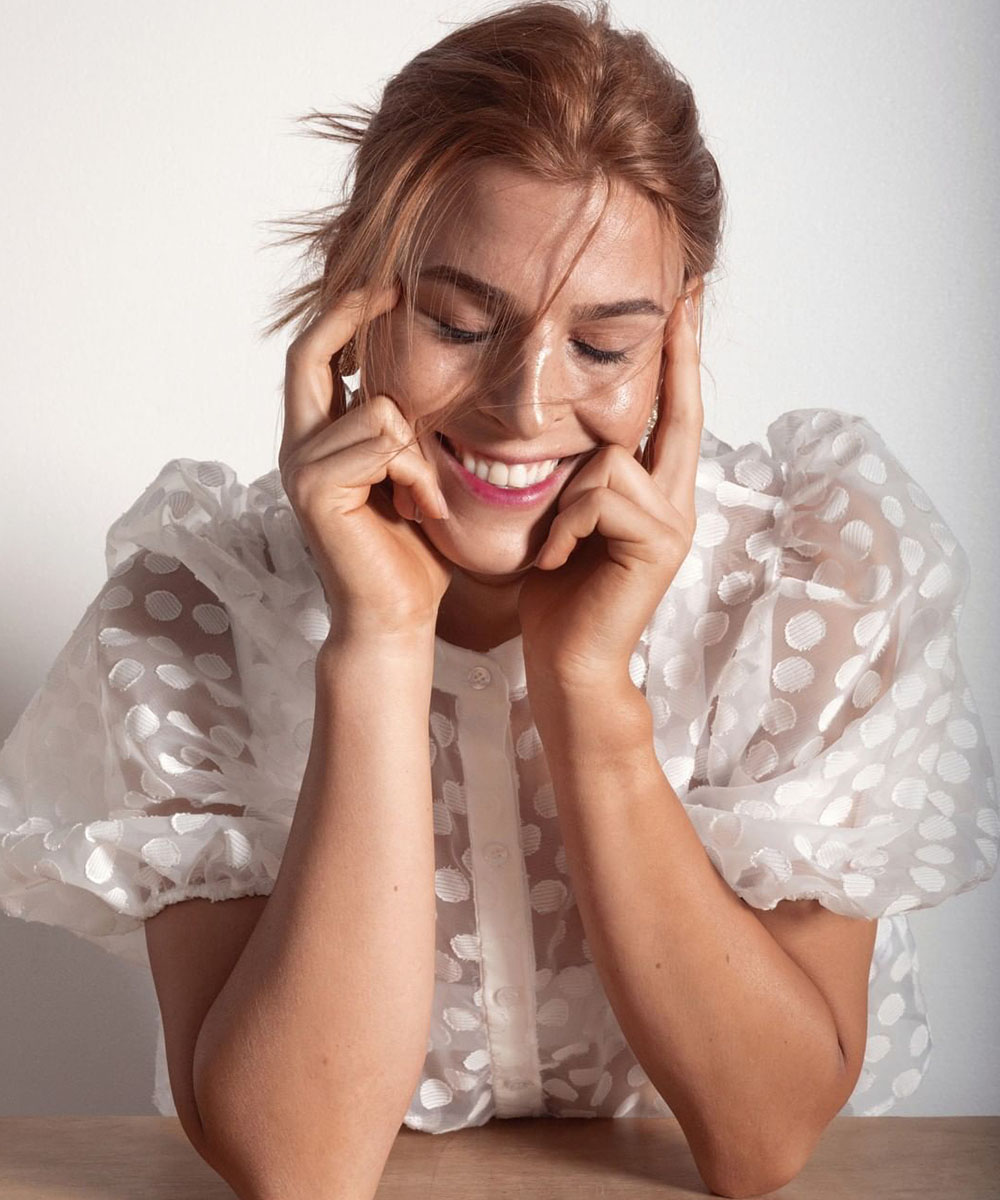 Indya Moore
If you're a fan of the truly epic series Pose—the show that dives deep into New York's LGBTQ+ black and Latinx ballroom community in the late 80s—then you're probably an even bigger fan of Indya Moore. A crazy-talented actor, Moore had a seriously tough childhood, growing up in and out of foster homes. Eventually finding work as a model (while often homeless) her breakthrough role was in Ryan Murphy's Pose, a show that has more transgender actors than any scripted television series in history. It's a place where Moore can tell the story of their character Angel, but it also provides a medium where young trans people, in particular those of colour, can see themselves represented on screen. Moore is also incredibly open and honest about their experience via their Instagram account, a place where they share their thoughts and feelings, while educating their followers (which now sits at a cool one million people) on trans and black rights. Be inspired right along with them, here.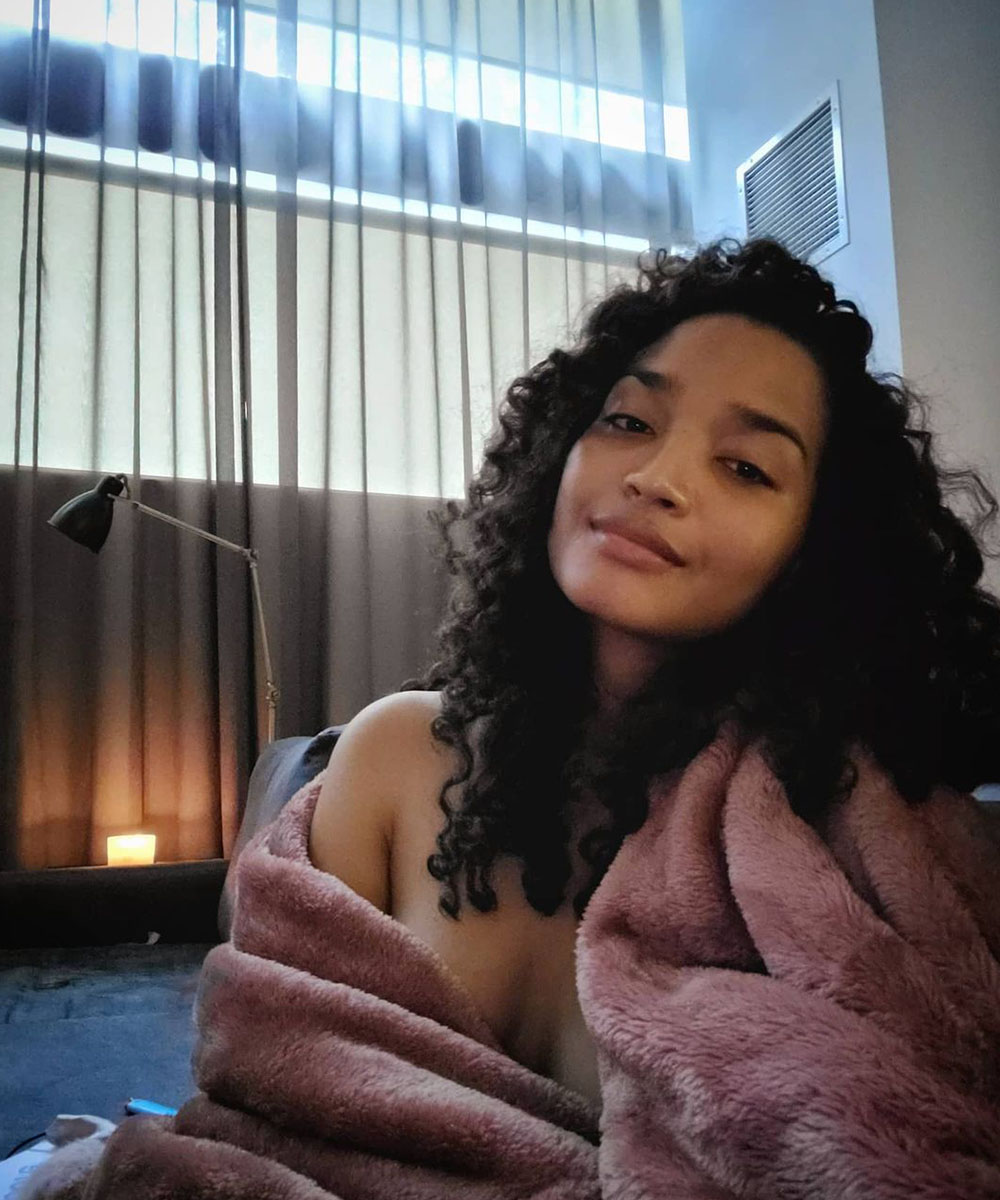 Munroe Bergdorf
When it comes to game-changers, they don't get much greater than Munroe Bergdorf. A transgender activist and model, she calls out racism and transphobia on the daily via her huge social media presence, through her job as LGBTQ+ Editor at Dazed Beauty, as a patron of Mermaids, a charity supporting transgender children and their families, and last but not least through her ongoing work at United Nations Women UK. Yep, she's the definition of inspirational and she's only just getting started. While she's been working her ass off for years, she gained worldwide attention when was hired as the first transgender model to star in a campaign for L'Oréal. Sadly she was fired just a week later by the beauty giant after she posted on her social media about the murder of a counterprotester at the Unite the Right rally in the US. Not one to be defeated, Bergdorf went on to challenge the brand about their display of racial solidarity after the killing of George Floyd. She's now joined L'Oréal's U.K. Diversity and Inclusion Advisory Board. Follow her incredible work here.
Zoey Luna
If you think back to what you were doing aged 13, it might be something like this: living for the weekends so you can hang out with your mates and avoiding your homework. At 13-years-old Zoey Luna, now 19, was fighting for the rights of trans kids across America as she helped pass the School Success and Opportunity Act in California—a state law that allows students from kindergarten to year 12 to be "permitted to participate in sex-segregated school programs, activities, including athletic teams and competitions, and use facilities consistent with his or her gender identity, irrespective of the gender listed on the pupil's records". Since then Luna has become the subject of several documentaries including Raising Zoey and HBO's four-part docu-series, 15: A Quinceañera Story, which details her advocacy alongside her transition. Fast forward to 2020 and Luna is still working hard to have trans women represented on screen, and she's doing just that in her latest role as Lourdes, a trans teen witch in 90s reboot, The Craft: Legacy which is in cinemas now. Keep up with Luna's epic work here.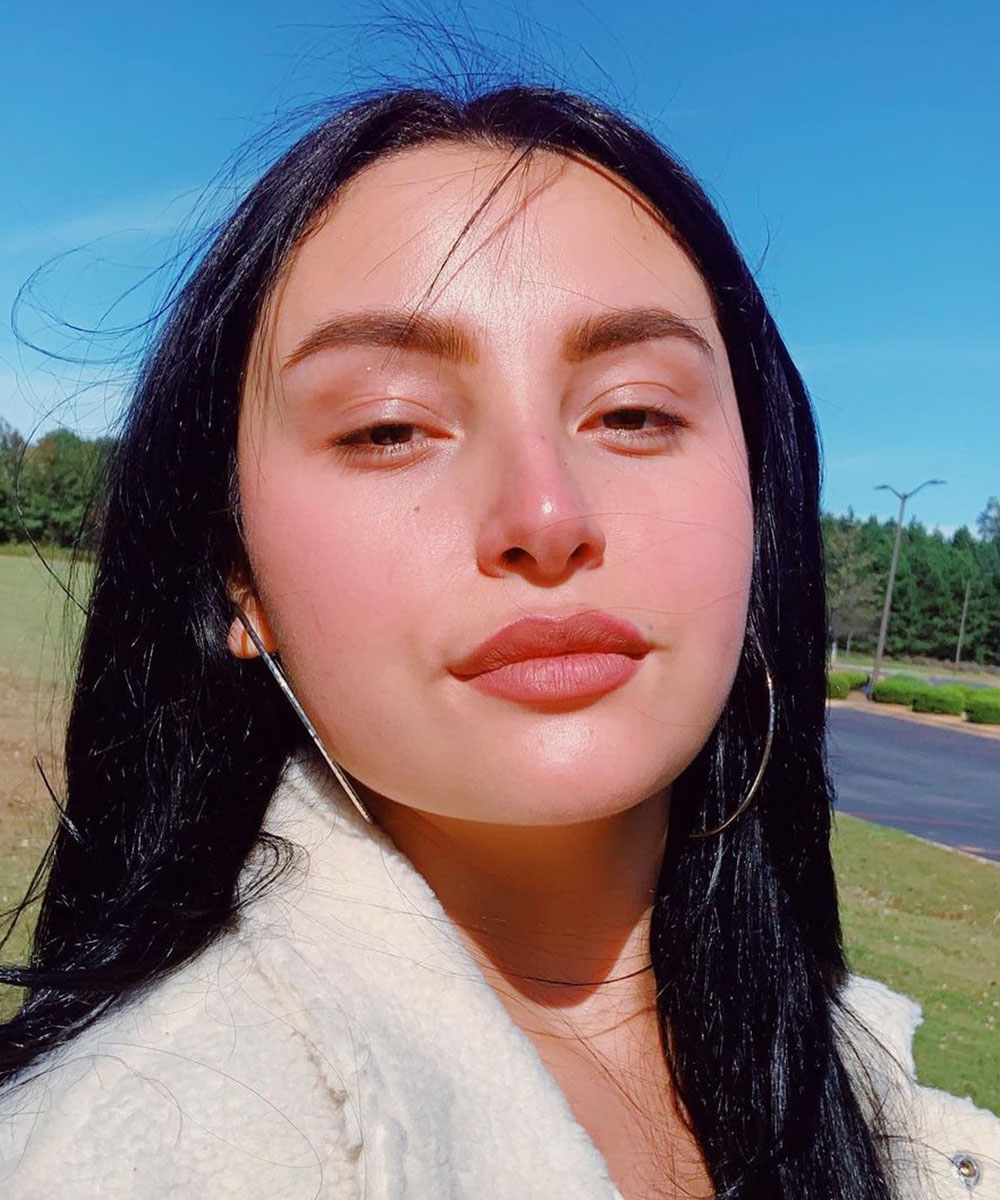 Schuyler Bailar
If you want to be inspired, look no further than Schuyler Bailar who made history as the first trans athlete to compete in any sport on an NCAA (National Collegiate Athletic Association in the US) Division One men's team and the only to have competed for all four years. He graduated Harvard last year with a degree in Cognitive Neuroscience and Evolutionary Psychology. His studies focused on social emotional learning, emotional intelligence, and education. These days the 24-year-old no longer swims competitively but instead uses his experience to work as an internationally-celebrated inspirational speaker and a respected advocate for inclusion, body-positivity, and mental health awareness. As well as offering free mentorship to LGBTQI+ youth, he delivers info, education and inspiration daily on his Instagram account. From understanding pronouns and how to use them to tackling systemic racism, Bailar is absolutely one of those people that you can learn from, trans or not. Be inspired right here.
Next, school yourself on the LGBQTI+ Civil Rights Movement in this groundbreaking new doco.
Image Credit: Zoe Terakes, Zoey Luna, Indya Moore, Yves Rees, Grace Elizabeth Images