All the statistics show that solo travel is one of the most popular, and fastest growing, ways to see the world. And while many of us go it alone to reconnect with ourselves—think, Elizabeth Gilbert in Eat, Pray, Love—many more of us choose to take off on an individual sojourn for the purpose of relaxation, to get away from routine and to explore new cultures.
Regardless of what inspires you to hit the open road on your own, here are 10 reasons to find your path in Hong Kong.
#1 It's Incredibly Safe
One of the most popular travel hubs in Asia, Hong Kong is a place that is used to seeing tourists, we're talking millions of them. Which means you won't get stopped in the street, stared at or lured into scams. You can go your merry way safe in the knowledge that you're not going to be taken for a ride, and can enjoy your time exploring while trusting in the generosity, and advice, of strangers. Of course you should always have your wits about you when travelling somewhere new, but once you get your bearings, the best way to see Hong Kong is with your guard down.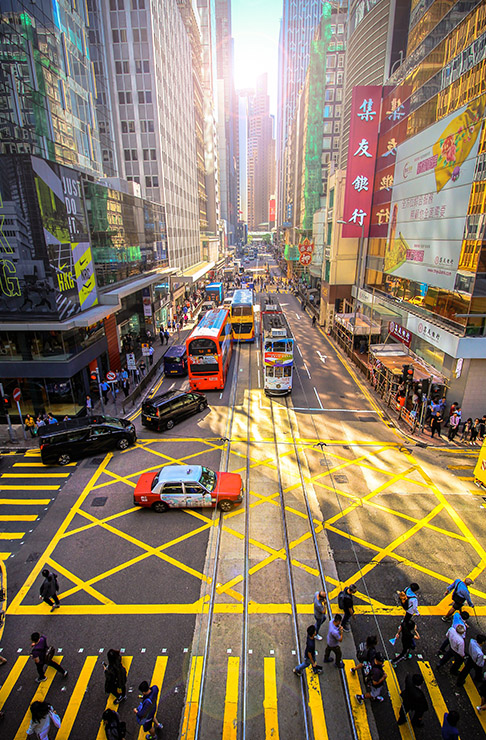 #2 Getting Around Is A Breeze
Being a former British colony means that a) the vast majority of people living in Hong Kong speak English and b) the vast majority of signs are bilingual—in English and Chinese. Jump in a cab (which are cheap, clean and plentiful) and your driver will know where you want to go, even if you don't speak the local language. Or opt to make the most of Hong Kong's public transport system, from trams to the metro and busses, which are all excellent, fast, reliable, on-time, clean, extensive in their networks… can we sing Hong Kong's transport praises any more? It's the solo traveller's dream.
#3 The Food Is Fantastic (And Very Communal)
Cantonese cuisine is reason enough to visit Hong Kong—think, piping hot xiaolongbao (soup dumplings), melt-in-your-mouth barbequed pork, pillow-like pineapple buns, stir-fried beef with rice noodles. Everything you taste is memorable. And as a solo traveller, eating out can be extremely fun. Many of the city's best cheap-and-cheerful eateries follow a practice of table-sharing, or daap toi: because this is one of the most densely populated cities in the world, and because space is in such high demand, you grab whatever restaurant table inches you can, even if that means you'll have company. Feel free to chat to your companions—the only rule is to eat and get out. This is not the time to linger.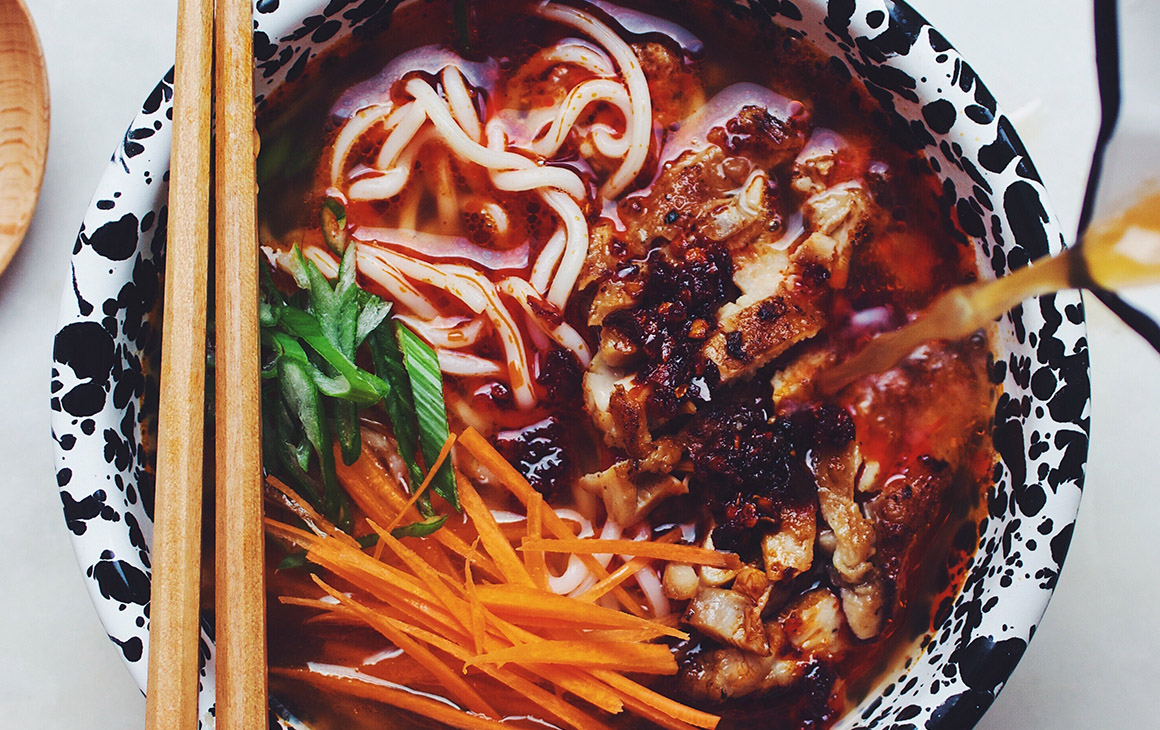 #4 It's Got Culture
Chatter in galleries and museums is often frowned upon, which makes Hong Kong's cultural shrines the perfect hangout for solo travellers. The city's art scene is unbelievably good, home to everything from jaw-dropping new H Queens—a 24-storey building with eight world-class galleries—to the dramatic M+ Pavilion, a platform to showcase China's modern art community. Unfortuantely it's currently closed for the replacement of exhibits, but is expected to re-open on 7 June. The good news? In between there are a number of new cultural precincts, where art, design and good food mingle in heritage buildings: head to the freshly minted Tai Kwun Centre for Heritage and Arts for a tantalising taste.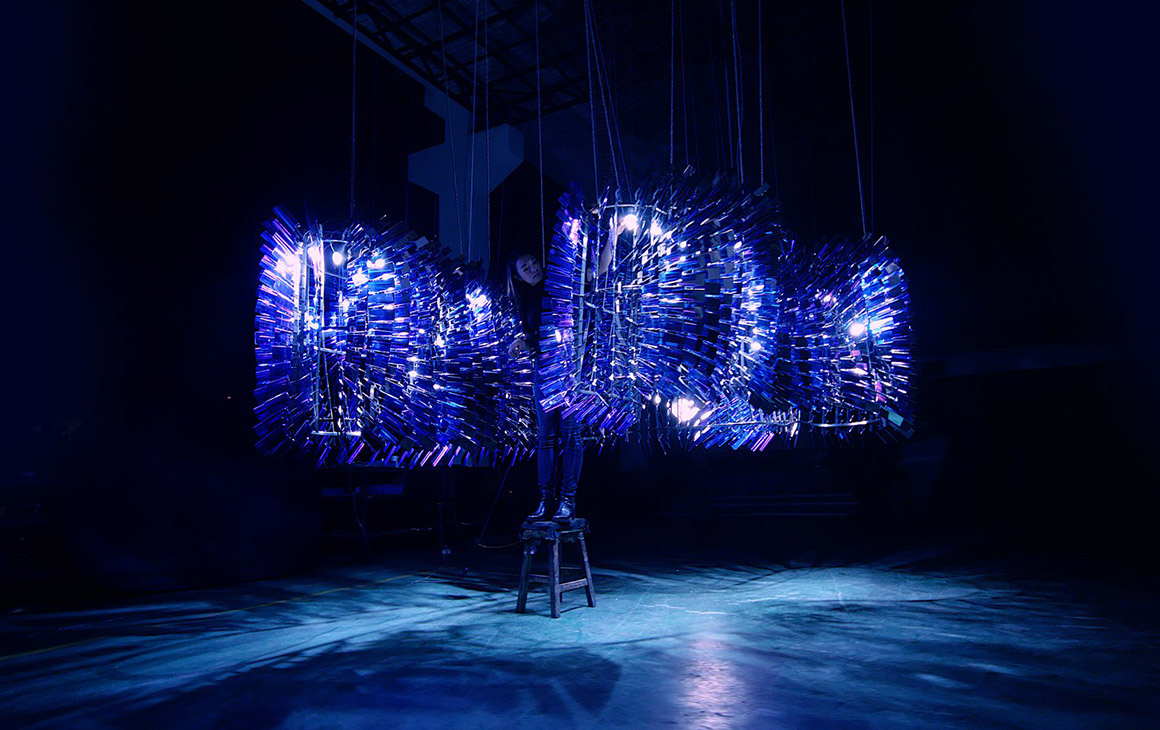 #5 There Are Plenty Of Options For Pampering
Every second neon sign you see in Hong Kong will point you to a place to indulge in a little pampering: a foot massage, perhaps, or a cheeky mani and pedi. All of these things are done best when you're on your own; when you can close your eyes and forget your responsibilities. Work out how much you want to spend—on the street you'll only part with a handful of dollars; in hotels you'll need to open your wallet a little wider—then pop on your headphones and bliss out for a few hours.
#6 Nightlife Is Next Level
From legendary street parties in the neighbourhood of Lan Kwai Fong—where things get messy, very fast—to exclusive members' only clubs, Hong Kong has some of the best places to party in the world. And we all know how much easier it is to make new acquaintances when you're dancing and having fun. There are also plenty of design-driven bars, many of them with unbeatable views over Victoria Harbour, where you can have a cocktail or two while rubbing shoulders with the city's beautiful people.
#7 Unexpected Zen Moments Await
One of the best things about exploring alone is having the opportunity to wander the world at your own pace, taking time out when something interesting catches your eye. It's a cliché, but some of the best travel experiences are those you don't plan. As a solo traveller, you'll have these "pinch me" moments when you stroll along a Hong Kong alley and unexpectedly stumble upon a park where wizened local men take their pet birds for "walks", or discover an ancient temple enveloped in incense, or rise early and participate in harbourside tai chi while the sun rises…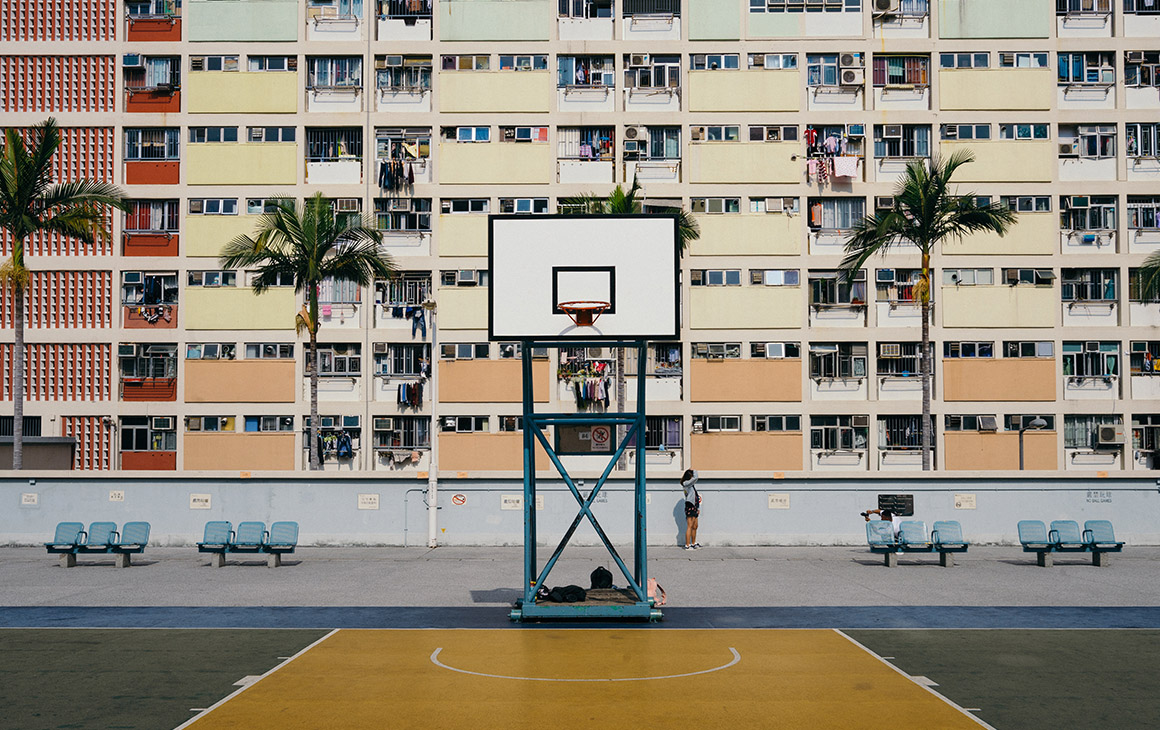 #8 Group Adventures Abound
While there's a lot to like about spending quality "me" time exploring back alleys, when you need a little company, Hong Kong's great outdoors beckon. Despite its hefty population of more than 7.3 million people, wedged into a few tiny droplets of land, Hong Kong is actually 70 per cent undeveloped parkland, beaches, water and wilderness. There are dozens of groups that organise daily activities to make the most of this natural bounty: head off on a hike, kayak to hidden coves or cycle between atmospheric neighbourhoods. Hong Kong Tourism has excellent maps and resources available on its website.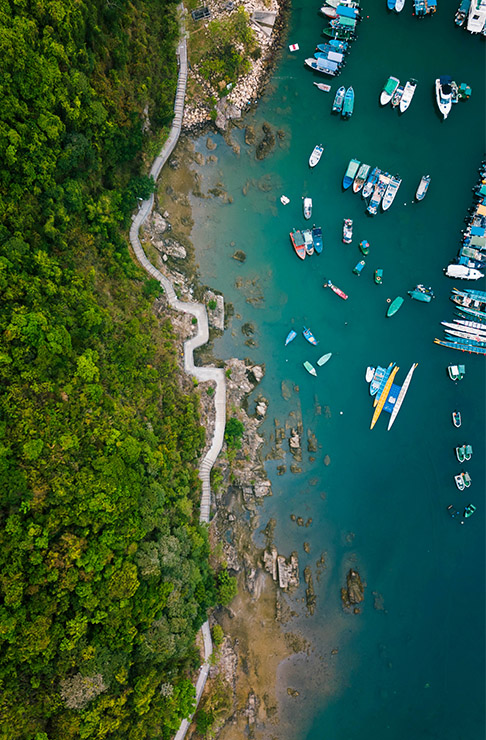 #9 Accommodation Meets Every Budget
Some of our favourite luxury hotels are in Hong Kong, but big-budget properties are not always the best places to meet and mingle. Thankfully, the city also has unbeatable accommodation that won't break the bank. Forget about dank and dreary hostels—we're talking boutique boltholes with plenty of character, Airbnbs with harbour views, and stylish hotels that offer private and shared rooms. New friends around you and a private bathroom—that's the best solo traveller combo ever!
#10 There's Endless Retail Therapy
If there's a better city in the world for shopping than Hong Kong, we're yet to find it. And solo travellers can make the most of the retail bounty safe in the knowledge that they can do so at their own pace, and without feeling guilty for lingering (or spending). First stop should be the markets: Ladies Market and Temple Street Market are always highlights. Then there are the antique stores around Hollywood Road in Central, which will inevitably lead you to enormous department stores that resemble an Escher sketch in their complexity of levels and layers. You'll get clothing seasons and brands here that never make it onto Australian soil and—the best bit—you can get them well past 5pm. What closing time?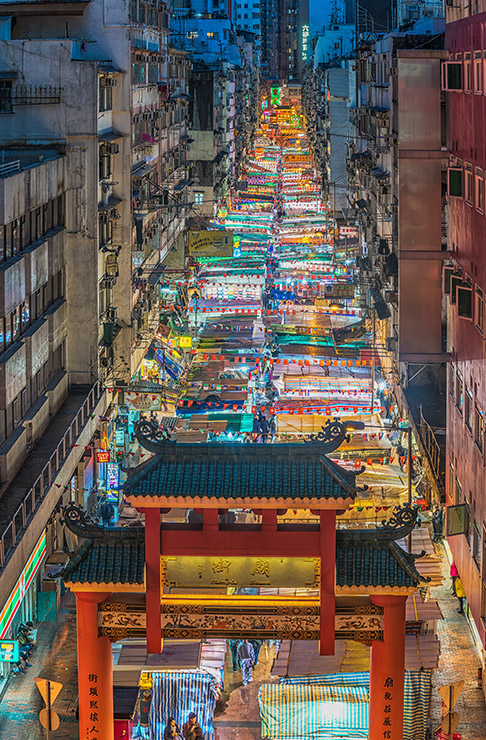 Never travelled solo before? Here are our top tips to get you through without any hiccups.
Image Credit: H Queens Hong Kong; Edward Guk, Sankalp Sharma, Steven Wei, Adam Jang, Samuel Chan via Unsplash