As we turn the page over to a fresh new year, it's the perfect time to plan for the 12 months ahead. And with a brand-spanking-new decade upon us, why not reflect on the travel you've done and—better yet—the exciting travel left to tick off?

Feeling at one with the world and cementing your global citizenship is best achieved when you're navigating your way through it, so to bring you seven of the most exhilarating and awe-inspiring destinations for 2020, we've partnered with Flight Centre to ensure you have a thorough lay of the land before you hit the 'book' button. And if you're still thirsty for more incredible travel, be sure to check out Flight Centre's jam-packed annual wish list here.
Safari Through Sri Lanka
With a stunning smorgasbord of idyllic beaches, lush rainforests and mouth-watering street food it's not hard to see why Sri Lanka, over recent years, is repeatedly topping every travel trend list. But what sets Sri Lanka apart from its equally-incredible Asian neighbours is its eye-opening and unforgettable safari. From elephants and leopards to tortoises and chipmunks, there is an array of wild, natural splendour to soak up. If you're eager to safari but keen to keep things nice and safe, hit up one of the many safari packages on offer; they include things like dinner under the stars, luxury tend lodging and, of course, plenty of mesmerising wildlife.
Discover Switzerland By Scenic Rail
With sustainable travel and reducing our carbon footprint at the forefront of our minds, rail travel is increasing in popularity and topping the list of travel trends for 2020. And when it comes to scenic train rides, you can't go past the magical Glacier Express in Switzerland. Taking you from Zermatt to Moritz (or vice versa), you can expect eight hours of breathtaking, uninterrupted panoramic views seemingly ripped straight from the pages of a fairytale. And because Switzerland is so small (it can fit into Australia 188 times), rail is by far the best way to explore it. Picture yourself kicking back in comfort and style as you soak up the best of the Swiss Alps, historic castles and stunning gorges, it's pure bliss. Book here.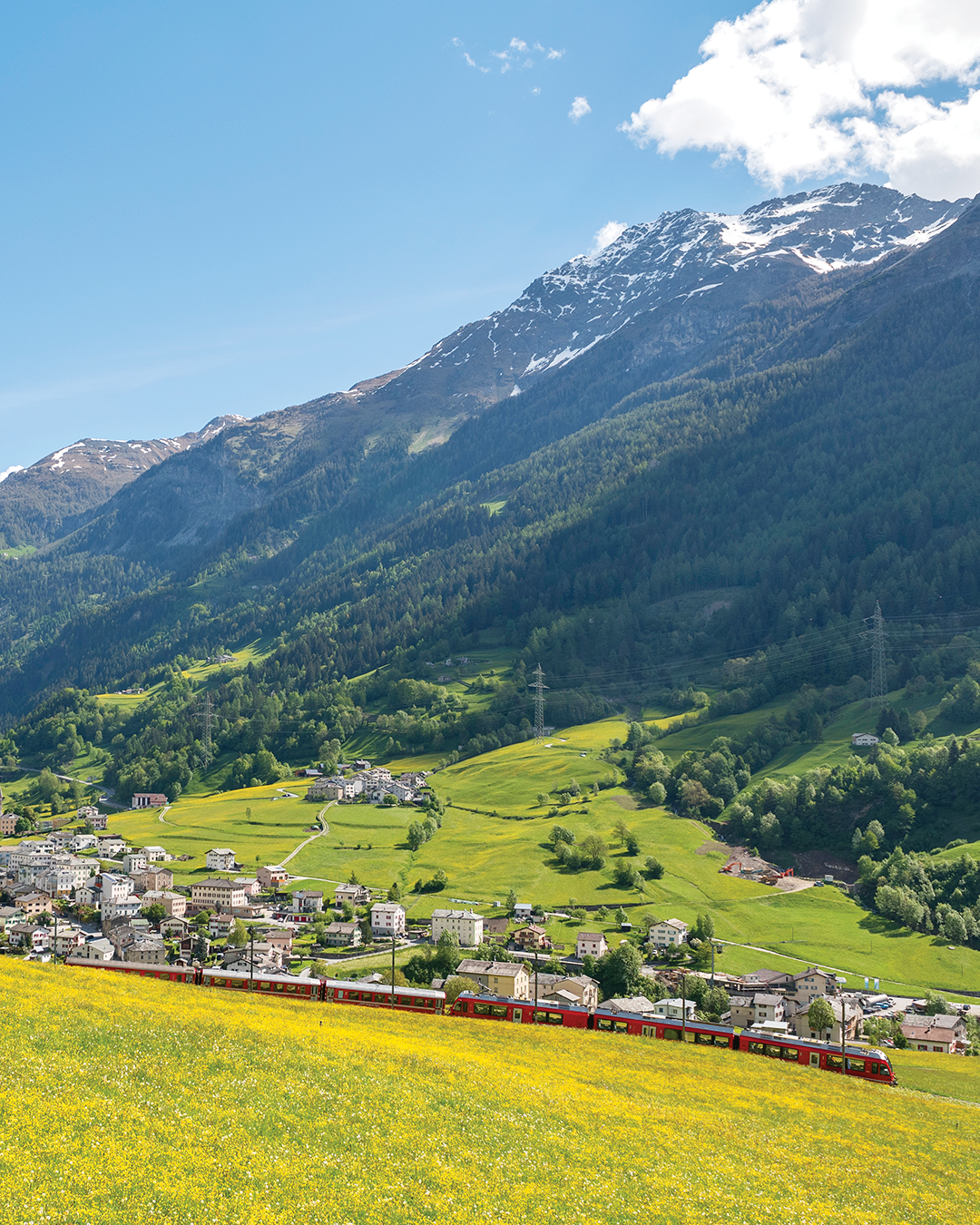 Watch The Sunrise Over Angkor Wat
Cambodia is undoubtedly a very special place. Wedged between its more frequently visited South East Asian counterparts, Thailand and Vietnam, Cambodia is an understated and welcoming country that's overcome devastating hardship and resurfaced with a sunny disposition. Bursting with delicious street food, off-the-beaten-path adventure, museums and ancient temples, it's an otherworldly destination that's well worth a visit.
The biggest, and most magical of Cambodia's temples is without a doubt Angkor Wat. Situated in the northern province of Siem Reap and spanning over 400 square kilometres, it is the largest archaeological and religious site in the world. Lace-up your walking shoes and arrive by tuk-tuk to explore the spectacular architectural phenomenon, but if you really want to see the site dazzle, be sure to come early, climb to the top and watch the warm glow of the hot sun melt over Angkor Wat at dawn.
Wander Through Morocco's Blue City, Chefchaouen
If you're an avid 'pinner', chances are you've probably pinned the gobsmacking gorgeous blue hues of Chefchaouen to your burgeoning travel board. Dubbed the 'blue pearl of Morocco', Chefchaouen is an otherworldly town nestled in Africa's northern Rif Mountains. From medina hopping and delicious street eats to astonishing mosques and museums, the winding streets of Chefchaouen offer an enriching mix of traditional and cultural gems ready to be discovered. And no matter what your travel style, one of the best things about Morocco is that your dollar will go far. From budget hostels to luxury villas, you won't be disappointed with the level of hospitality on offer—you just might need a few extra rolls of film or memory cards for this one.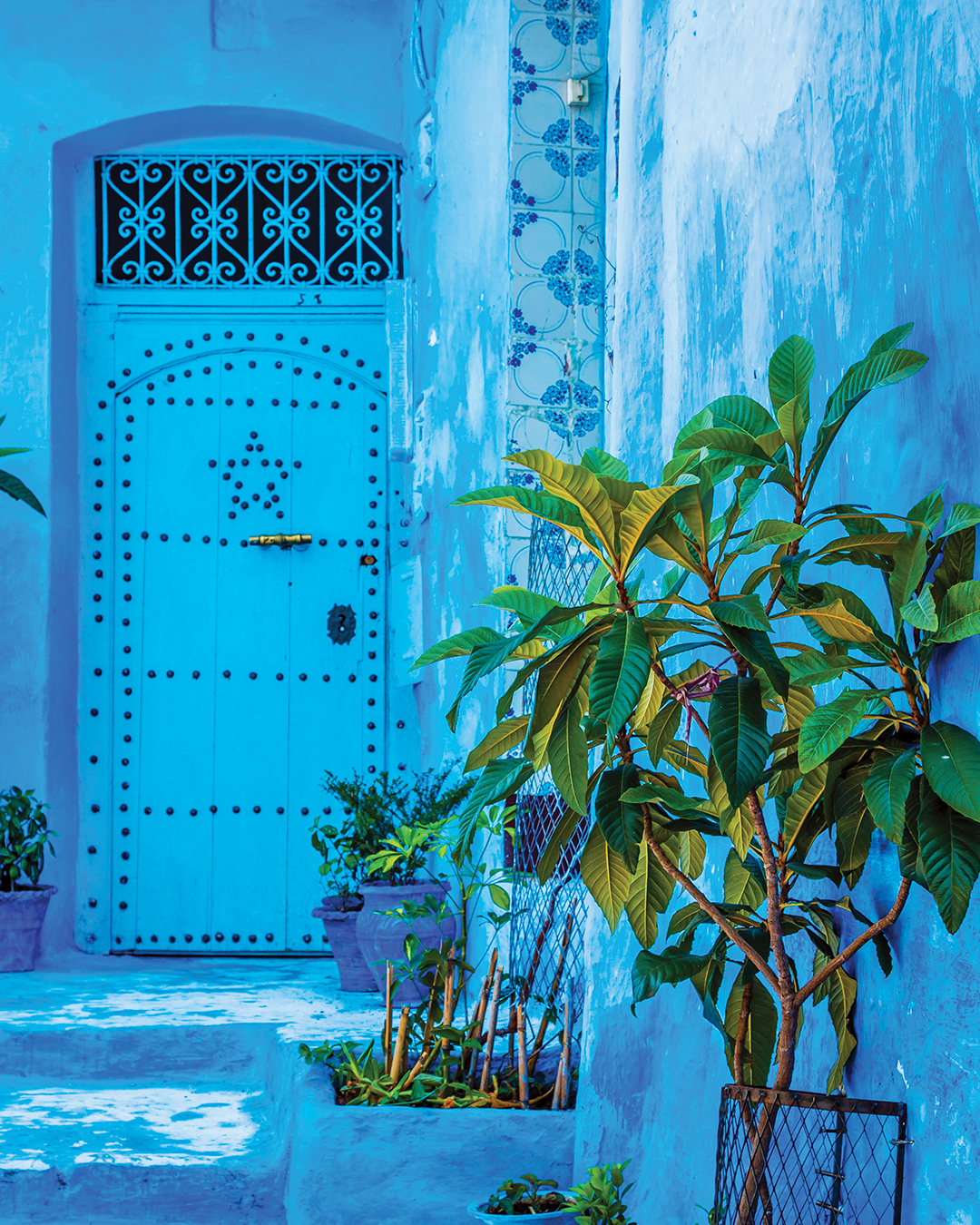 Sleep Under The Northern Lights
Yukon in Canada is truly unlike any other place in the world and the spellbinding attraction that makes it so unforgettable is, of course, the Northern Lights. Cemented as one of the seven natural wonders of the world, the ribbons of mesmerising colour blanketing the night sky is an absolute must-see for any traveller. And while you can spot the Northern Lights in a number of countries across the Northern Hemisphere, Canada's Yukon has one of the longest Northern Lights season anywhere.
There is a plethora of picturesque viewing spots peppered throughout the Yukon territory but as you can imagine, it's a popular place to visit. Cabins, lodges and teepees are in abundance, so be sure to shop around when you decide to bite the bullet and book—and the earlier the better. If you wish to heighten the magical experience even more, we recommend booking into a luxury cabin for a few nights. Shed your winter layers and slip into a steamy hot tub with the enchanting canopy of colours above.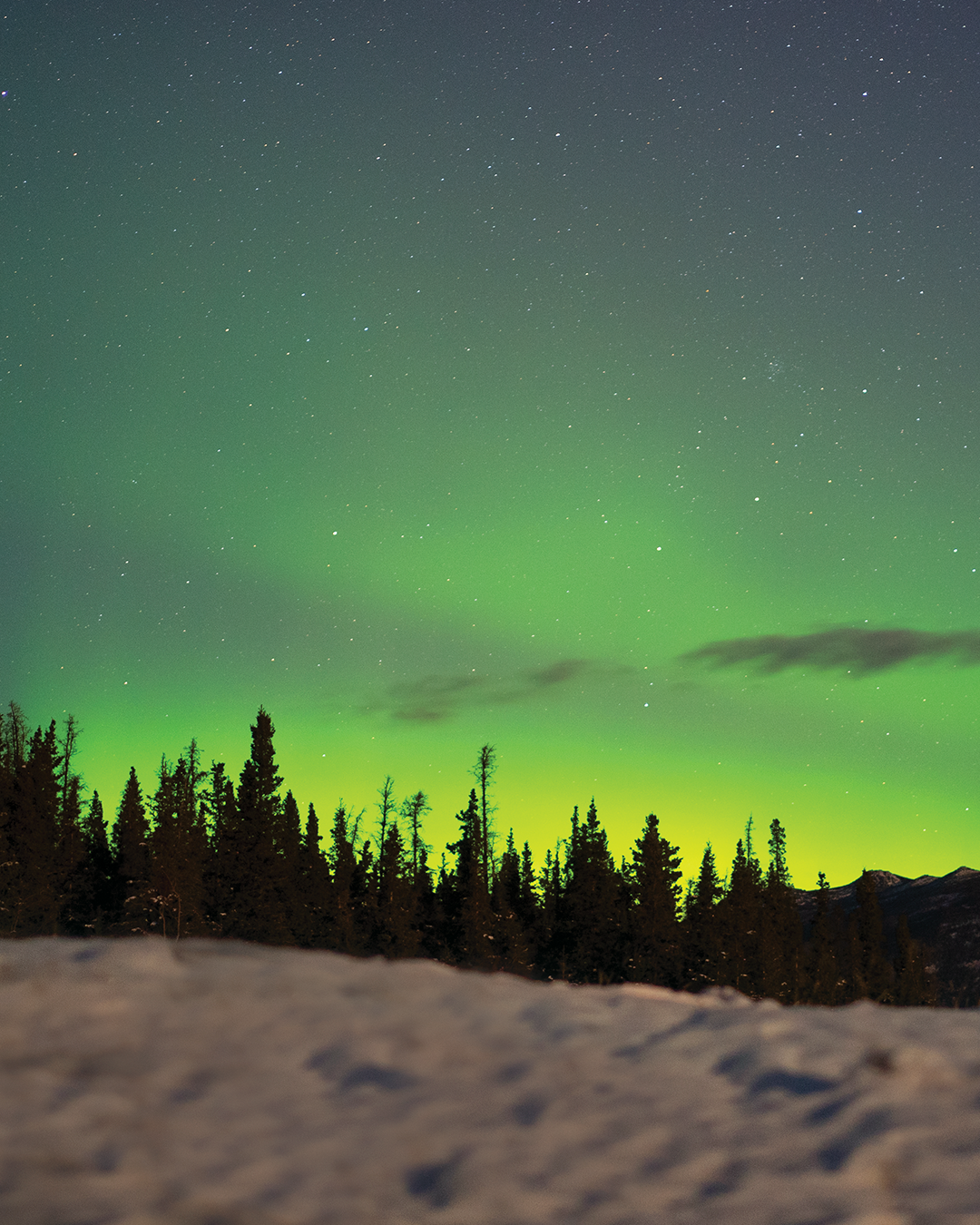 Traverse Petra in Jordan
If you're like us and eager to tick off the seven wonders of the world, then Petra, Jordan's UNESCO heritage-listed city of stone is undoubtedly one to explore in 2020. A honeycomb of ancient architecture and stunning carved sandstone, the lost city is one of the world's most famous archaeological sites and so much more. If you're blessed with a little more annual leave up your sleeve, be sure to take your time traipsing through Petra as it spreads over 100 square miles. The most celebrated and elaborate temple, Al Khazneh is an absolute must-see and whether you explore by camelback or foot, be sure to catch the city at sunrise or sunset as the change in colours are enchanting.
Swim With The Whale Sharks In Mexico
Mexico, the picturesque land of limestone cenotes, balmy jungles and turquoise waters, is a popular destination for those seeking a blend of daybeds, dancing and hair-raising day trips. But while there is a plethora of experiences to tackle in Mexico, swimming with the majestic whale sharks along the Yucatan peninsula is one of the most magical. From May through to September, you can get up close and personal with these gentle creatures in places off Mexico's Cancun coast, like Isla Mujeres and Isla Holbox, and experience an underwater encounter like nothing else.
Are your feet starting to feel a little itchy? Us too. If you're planning to jet off somewhere spectacular in 2020 and ready to see the world differently, then be sure to head to Flight Centre for their new and exciting travel packages, carefully-curated by their team and consider your trip officially stress-free.
Editor's note: This article is sponsored by Flight Centre and proudly endorsed by Urban List. Thank you for supporting the sponsors who make Urban List possible. Click here for more information on our editorial policy.