Between its urban interior and playful Mexican-fusion menu, Two Fingers feels more like New York or Melbourne than the tropical cafes or warungs of Bali. It's a good example of what makes the island such an impressive culinary destination. One minute you're amongst the chaos of the streets—the lawless scooter riders, packs of street dogs and temple ceremonies that spill out into traffic—and the next you've stepped into a sophisticated dining experience that feels like a world away.
Recently opened on the bustling Jalan Pantai Berawa restaurant strip, Two Fingers is already a popular haunt for the cool kids of Canggu who, judging by the crowd there every night, have given the Mexican fusion joint two thumbs up.
Serving up street tacos, burritos, pinchos and outlandish fast-food-inspired plates from their 'Naughty Fingers' menu (Two Fingers? Naughty Fingers? Are they screwing with me?), the restaurant draws upon international and local flavours to produce dishes like babi guling street tacos, pulled BBQ jackfruit burritos, jalapenos poppers and loaded crispy potato tots.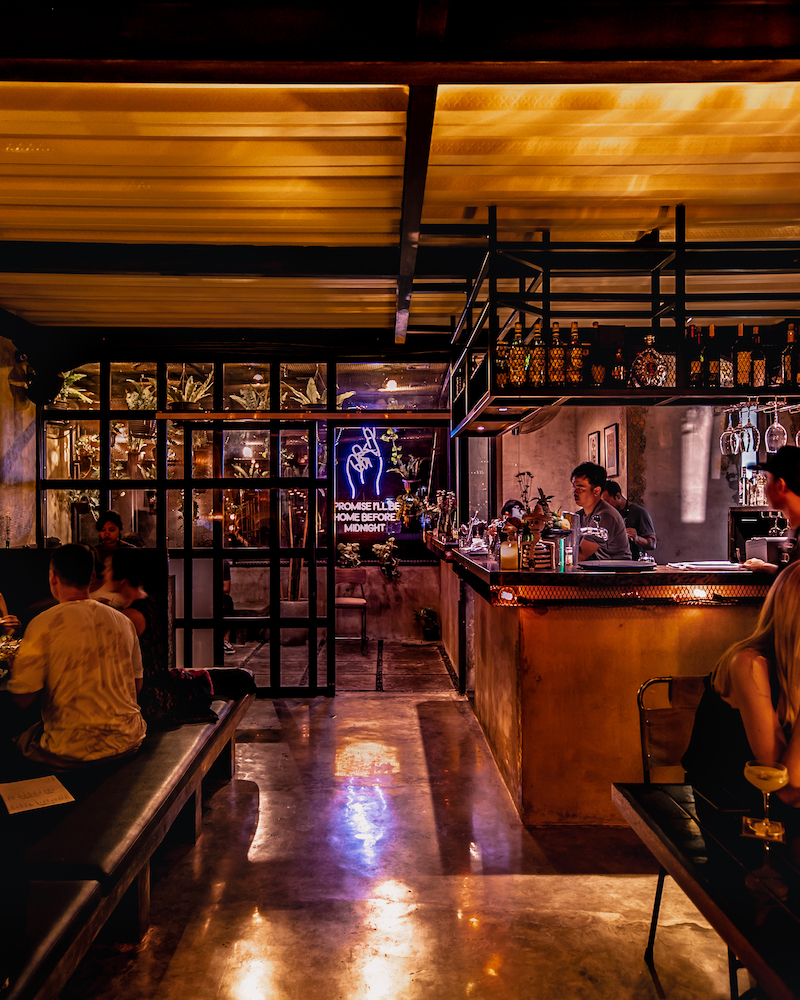 It was my first 'official' journey through the menu here. Unofficially, however, I had been there several times and already loved the place (but I wasn't going to turn down a guided tour because I'm an opportunist like that). Such was the allure of good tacos and cocktails there that I had even been convinced to dine there on my own ("How was Two Fingers on your own?" my friend texted me that particular night, giving me a good giggle).
The tacos are the name of the game here, and for only 25k rupiah, roughly $2.30 in Australian dollars, you can try them all—from the tempura prawns and Baja fish to spiced mushroom and sweet potato. As expected, the coconut spiced babi guling (roast pork) taco was the standout for me. As a general rule, pork is always a great dish to order in Bali, but the burnt pineapple salsa and sambal mayo took this local delicacy to new heights.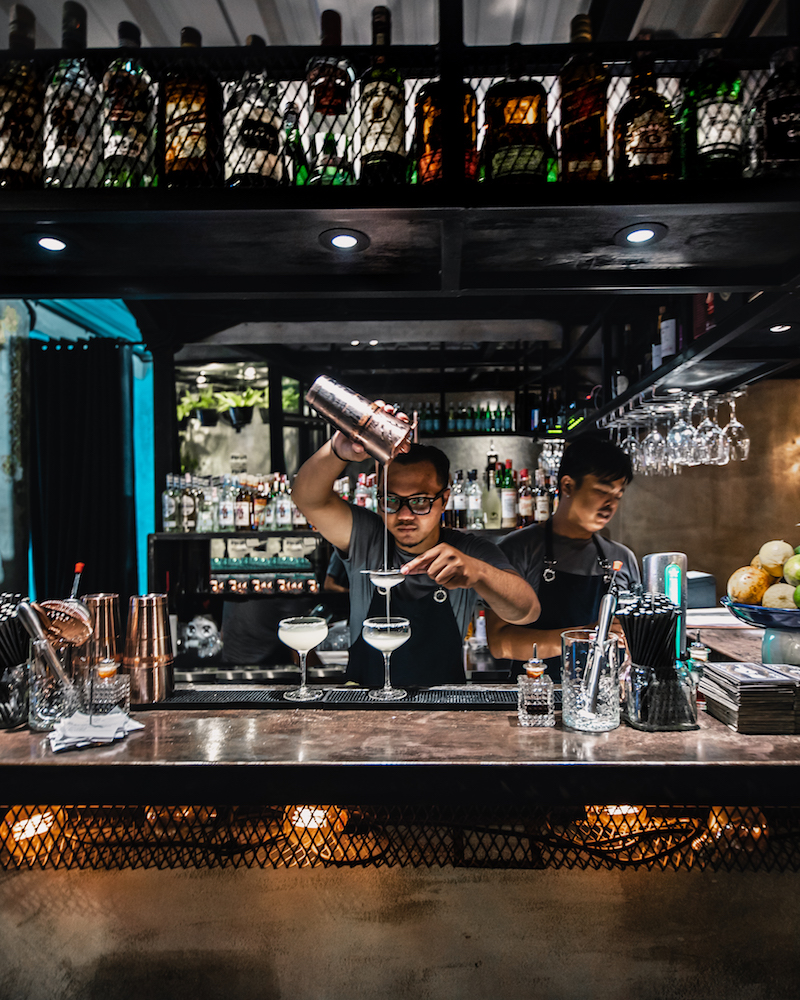 The spiced jackfruit—with avo, corn salsa and chilli 'veganaise'—was another frontrunner. It will have you saying "I can't believe this is not real meat or mayonnaise" as well as "I can't believe this is actually delicious." What a win for our vegan friends, who roam wild in Canggu.
Now, I've eaten enough tacos and burritos in my time to know that the good ones always start with a seriously decent tortilla. A crumbly, raw, floury tortilla brings actual tears of resentment to my eyes but thankfully they've nailed this staple at Two Fingers. They even sear it on the plancha before serving, as God intended.
If you're keen to explore the pinchos menu, the tuna tartare tostado won't disappoint with its killer combination of avo crema, mango salsa and chilli. Even the classic guac and chips has been elevated with house made tortilla chips and salsa fresca.
The outlandish waffle taco on the Naughty Fingers menu had me asking—why? Seriously, why? But I was able to wrap my head around the idea as I wrapped my mouth around the maple-drenched beast. Inside was a generous helping of fried chicken and melted cheese and the savoury-sweet combo was irresistible. It was emotional. Surely it was made by Lucifer himself. Conclusion: Waffle taco not a gimmick. Actually good.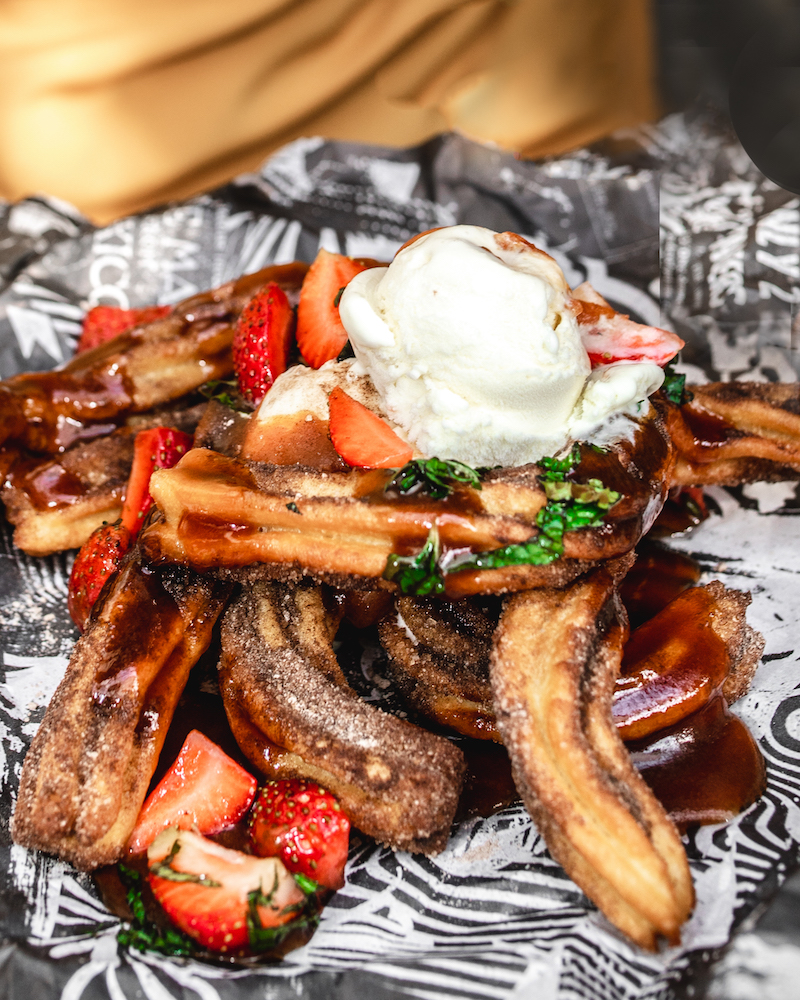 We finished off the meal with some churros caramello—with salted caramel, ice cream and strawberries—and some churros with Nutella. I pretended I needed extra sauce for photos, when actually it was just because I'm a greedy bastard. I suggest you do the same if you have a few calories to spare.
Speaking of getting sauced, all these delicious Mexican morsels were washed down with some of the best cocktails I've had in Bali (with a real alcohol hit that's hard to come across on the island). Try the Pink Lips (riiiightt) and the restaurant's signature Dos Dedos for tequila goodness with a chilli buzz. The rest of the non-tequila concoctions are equally impressive—from the refreshing Pomegranate and Watermelon Mojito to the Dark and Stormy, made with a ridiculously good house-made ginger beer.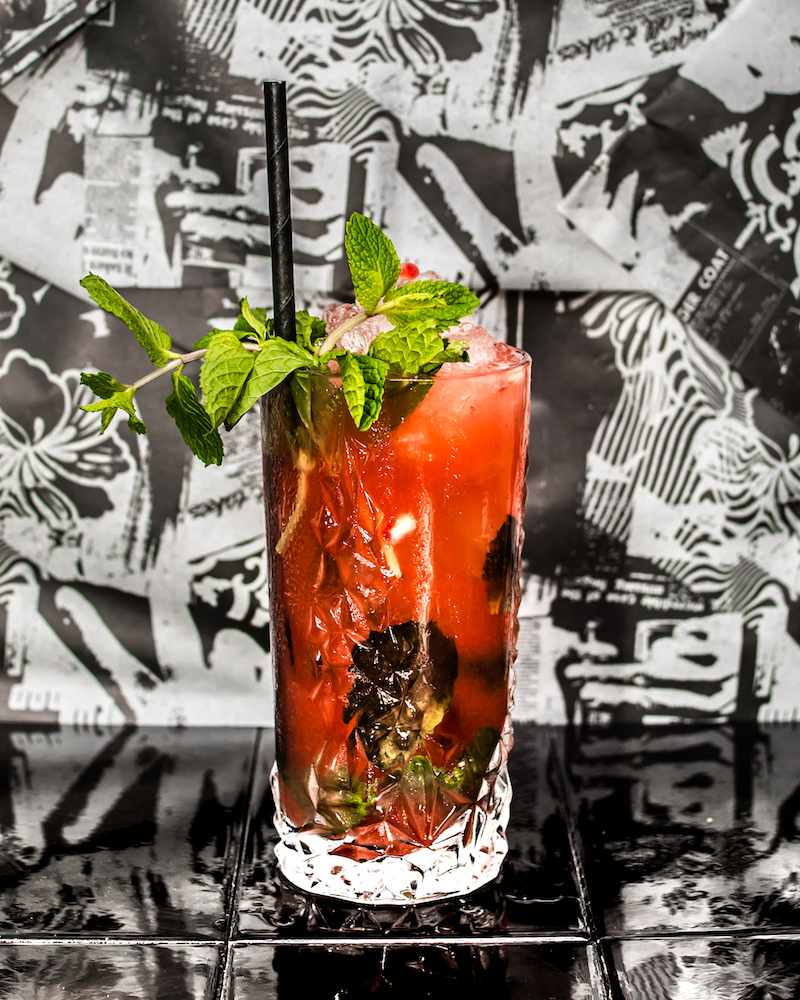 As most Bali-bound travellers know, Australia's favourite party island has blossomed into a sophisticated dining capital, where plenty of big-hitters are constantly upping the restaurant stakes—and newly opened Mexican restaurant Two Fingers is standing strong amongst the best of them.
It's no surprise, really. Stay in Bali long enough and you begin to realise that most good restaurants there tend to come from good homes—and Two Fingers Bali is the sibling of the popular Nude Cafe (located right across the road), Kembali Bumbak in Umalas and the newly-opened Front Cafe in Pererenan. Pretty much my mainstays for breakfast.
The verdict? Two Fingers can't seem to put a finger wrong—and they sure know how to hit the spot. Nothing suss.
If you really want to earn your meal, check out our Bali Hiking Bucket List while you're there.
Image credit: Emilio Kuzma-Floyd