Nowadays, we collect memories, not things. And let's be real, as much as we love travelling to distant destinations, navigating a path less travelled is where we thrive. Enter Rabat. Morocco's untapped, culture-rich capital brimming with buried cities, majestic mosques, mouth-watering street food and bustling markets.
Off the tourist-trodden track is always more thrilling as it brings about unexpected adventures and friendly encounters. And Rabat is all that and more. Compared to Morocco's seductive Marrakech and Fez, Rabat is a colourful, sunny oasis of calm just waiting to be explored. Here, we've teamed up with Qatar Airways⁠—now flying daily to Rabat from Melbourne, Sydney, Perth, Adelaide and Canberra⁠—to bring you five reasons to visit a city so enticing it's bound to awaken your dormant wanderlust.
Immerse Yourself In The Blue Hues Of Kasbah Of The Udayas
Revered as the jewel in Rabat's crown, Kasbah Of The Udayas is an ancient town awash with blues and whites dating back to as early as the 12th century. Recognised by UNESCO for its cultural significance, the town was officially added to the World Heritage List in 2012 and is a must-see for history and architectural aficionados. The Kasbah itself is breathtaking with its grand gateway and sky-high walls. Located at the mouth of the Bou Regreg river opposite Salé, the Kasbah offers incredible views of the river and is home to the oldest mosque in Rabat.
Tip: Because Friday is a holy day in Morocco, travellers are expected to be respectful and a little quieter while wandering around villages and neighbourhoods. Don't be afraid to get out and explore on a Friday though, the majority of stores and restaurants remain open.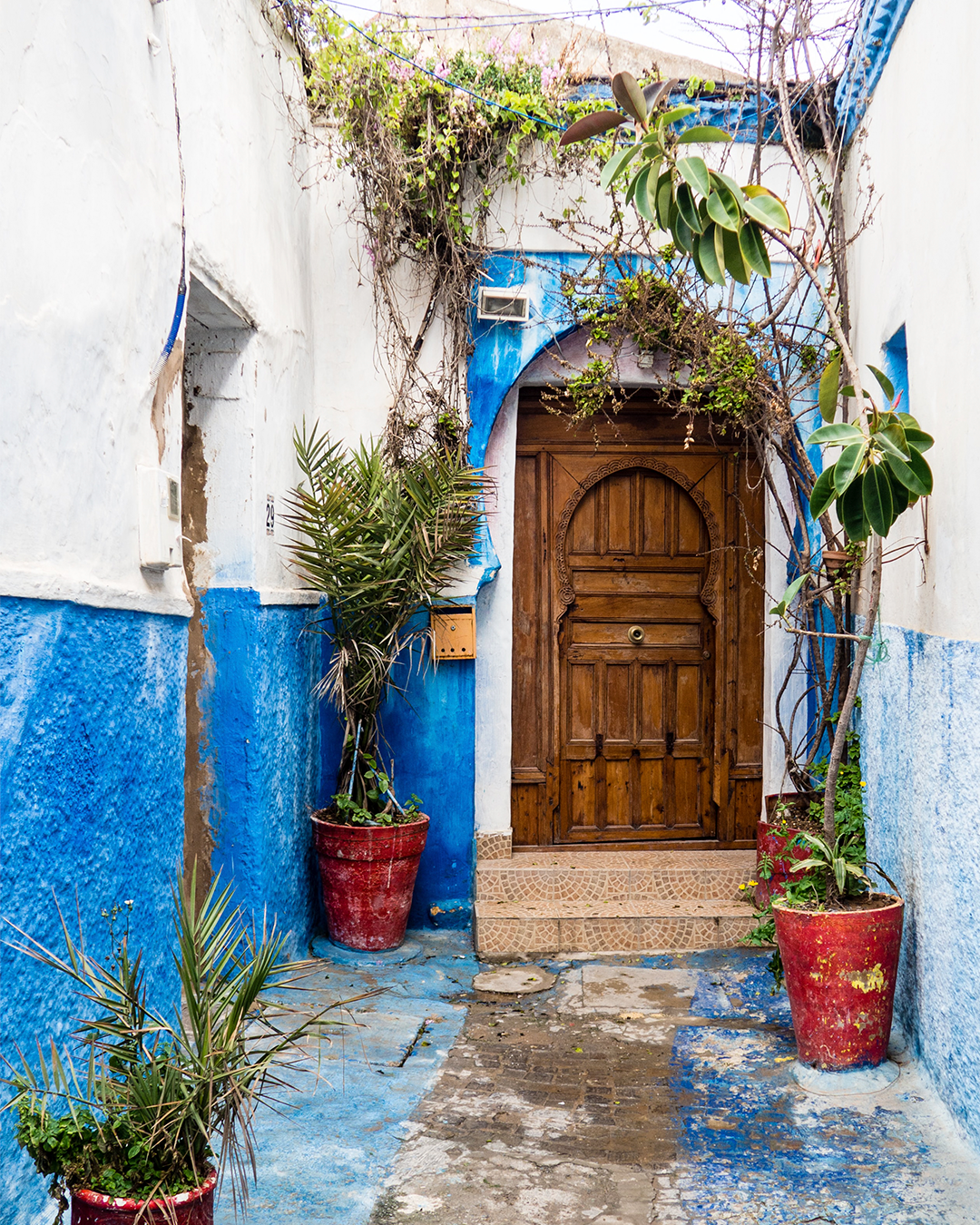 Get Your Ancient History Fix At Chellah
A visit to Rabat certainly isn't complete without a tour of Chellah. The fascinating archaeological site is a wondrous destination providing insight into the dark Roman history of Morocco. Originally the ancient Roman city of Sala Colonia, the previously abandoned cliff-top necropolis is now a popular tourist attraction for its lush, peaceful gardens and culturally-rich ruins.
Tip: If you're heading to Rabat in spring, be sure to check out the annual Chellah Jazz Festival in September. Now in its 24th year, the festival is a lively week-long celebration of music, art and culture.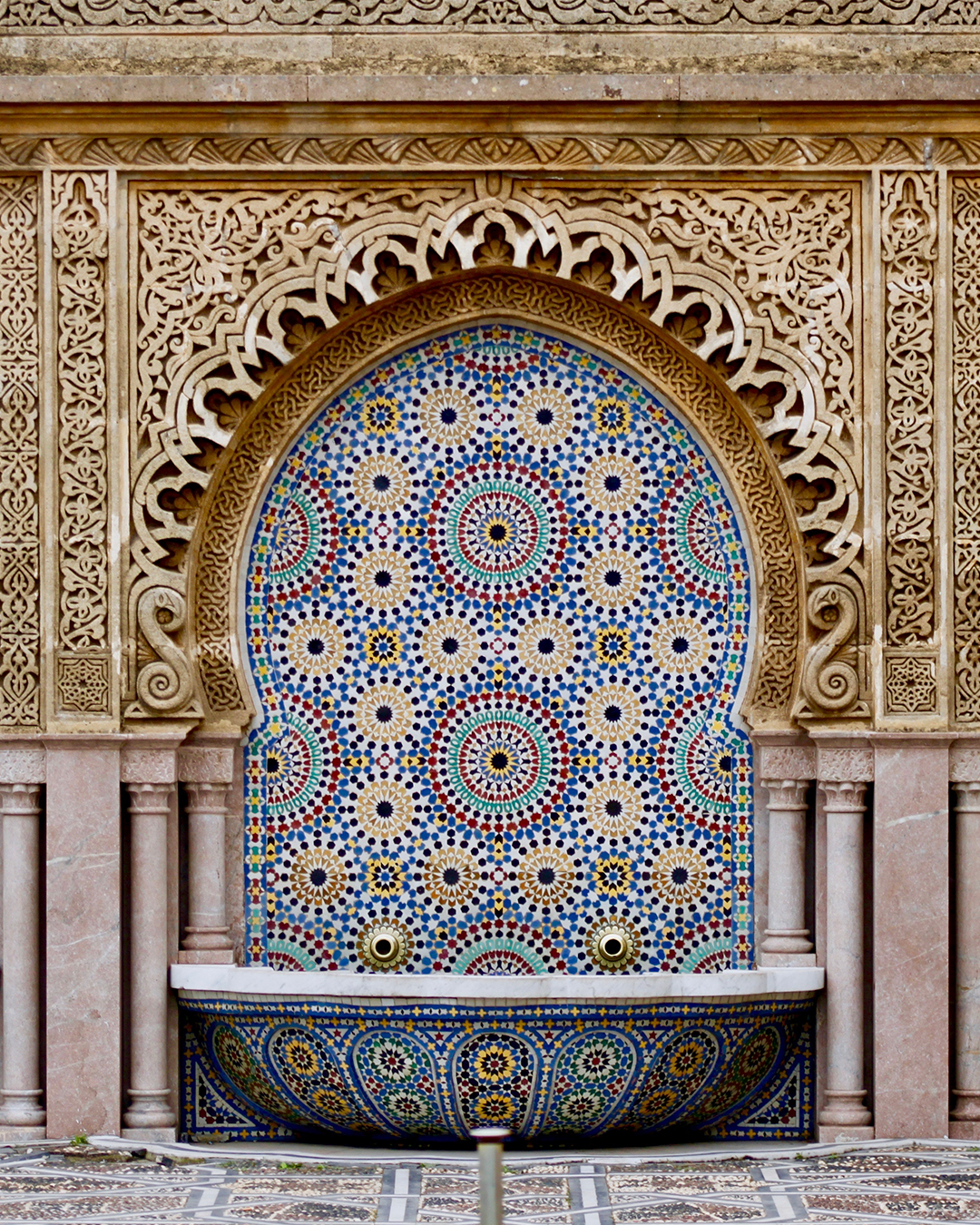 Stroll Through Rabat's Bustling Medina
Be sure to pack light when visiting Rabat because the city is a trove of treasures and the Medina of Rabat is where to go when you're keen to do some serious shopping. Compared to the larger Medinas in Morocco, this one is less chaotic and relatively haggle-free. From stunning embroidered fabrics and coveted Berber rugs to handcrafted leather goods and dazzling jewellery, you won't retreat back to your hotel or homestay empty-handed.
Tip: If you're exploring a few Moroccan cities, save the souvenir and trinket shopping for Rabat. The Medina sells the same quality handicrafts as the more tourist-trodden destinations like Fez and Marrakech but for slightly less.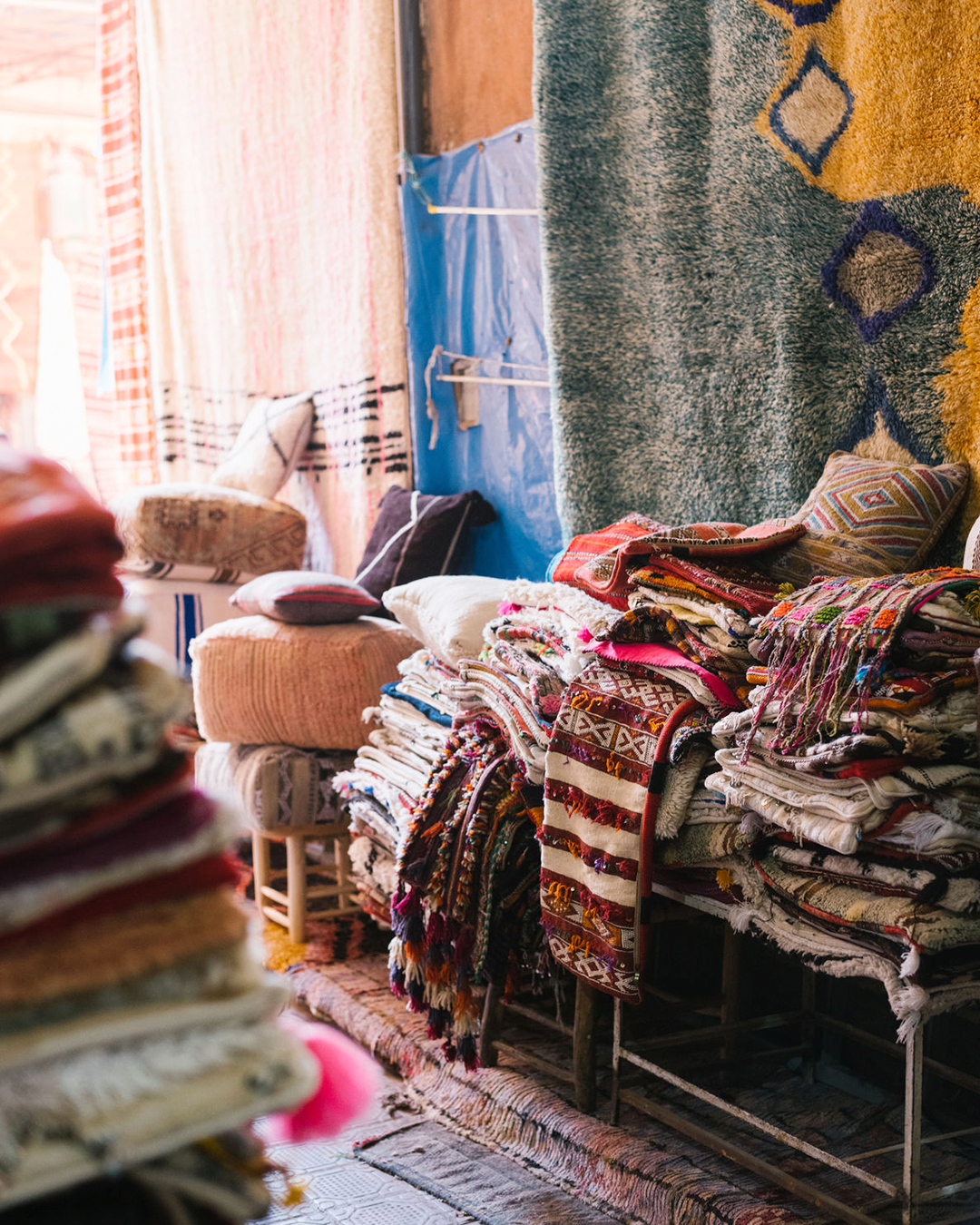 Delve Into Mesmerising History And Architecture
Rabat is dotted with several stunning ancient monuments showcasing the city's diversified history—you'll be whipping your camera out at every turn. When exploring Rabat, it's hard to escape the sight of the colossal Hassan Tower. Erected during the 12th century, the tower was designed to be the second-largest mosque in the world but after the death of Sultan Yacoub al-Mansur, it remains incomplete. Standing at 44 metres tall today next to the opulent mausoleum of Mohamed V, the tower was intended to be double in size but is now one of the most admired and prominent historical monuments in Morocco.
Throughout Morocco, there is an abundance of beautiful Madrasas, which are colleges dedicated to Islamic teachings. One of the most memorable is the renowned Abul Hassan Medersa situated across the river in Salé. The Madrasa is adorned with intricate mosaic tiling and carvings and is certainly worth the trip over the Bou Regreg river. Take a relaxing boat ride there and be sure to climb to the roof to relish views of Rabat from above.
Tip: While Rabat is still considered quite a conservative city, it can reach sweltering temperatures so dressing appropriately when visiting sacred sites is important—not to mention sun smart. We recommend covering up in breezy fabrics or carrying a light scarf to drape over your shoulders when needed.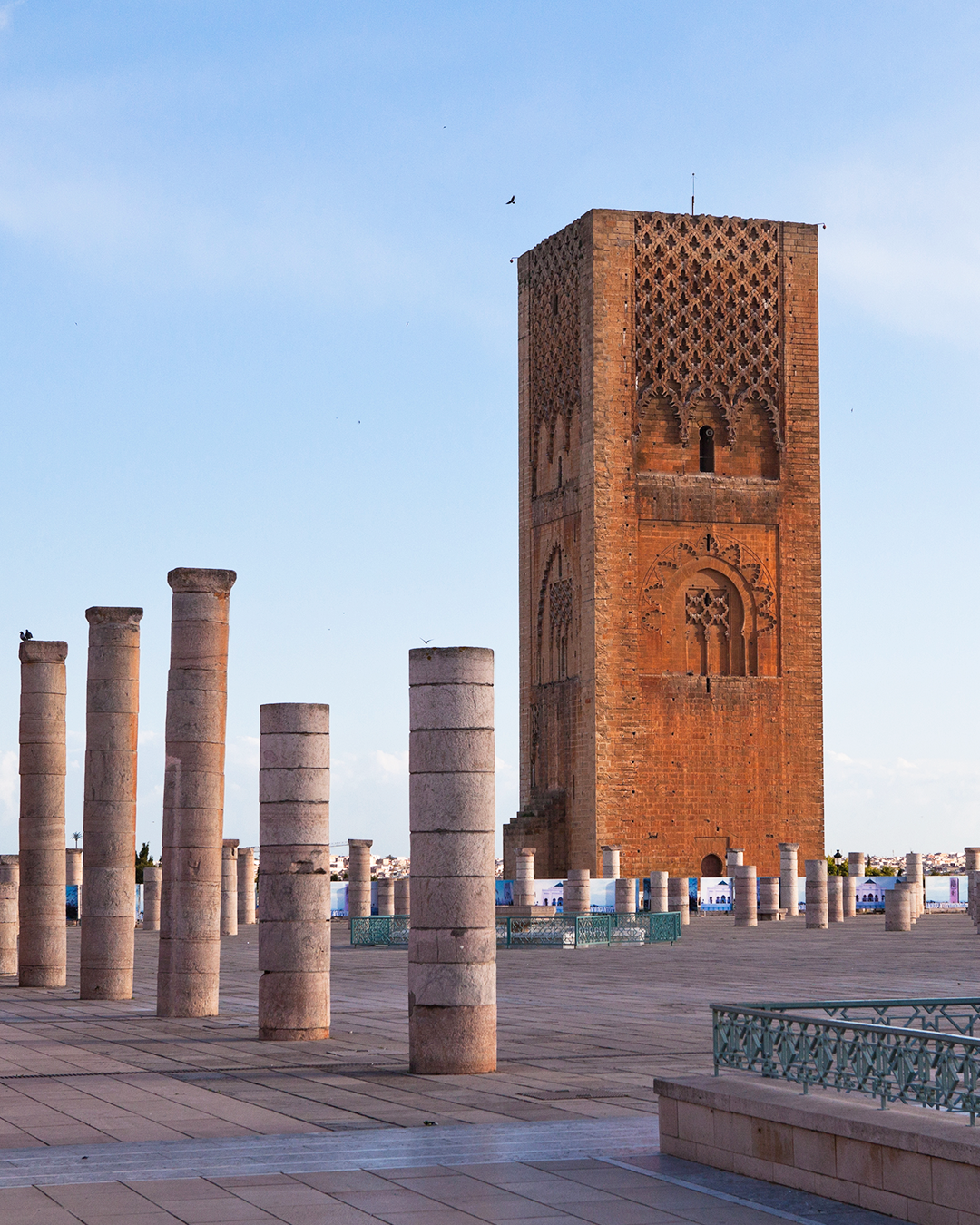 Savour Mouth-watering Culinary Delights
While Rabat is not famously known for its food you're bound to stumble upon dishes you've never seen before, let alone tried. There are a number of noteworthy restaurants but like most cities around the globe, the most moreish treats can be found in homes or at humble street vendors.
Moroccan cuisine is so much more than couscous and Moroccans take a nose-to-tail approach to cooking. Often a flavoursome mix of sweetness and spices, you can expect a smorgasbord of exotic, hearty dishes with a touch of Arabic and European influences. Oh, and plenty of fluffy, crusty bread. Quintessential Moroccan dishes like a chicken—or sometimes pigeon—pastilla is unlike anything you'll ever try on your travels. Essentially, it's a Moroccan pie made from flaky filo pastry, stuffed with chicken and then flavoured with a concoction of saffron, cinnamon and other spices. It goes without saying, it's a Moroccan must-try. The other go-to is msemen, a sugary, puffed pancake served warm with butter and honey, which is considered a staple among Moroccans, and can be devoured any time of the day. It's a carb-lovers dream.
Tip: Tipping in Moroccan cities like Rabat is widely expected but it's not too pricey. The general rule of thumb for tipping in restaurants is around 10 per cent of the entire bill, whereas things like cafes and hotel porters are around five to 10 dirhams. We recommend always carrying a few coins in your pockets so you have dirhams on hand no matter what the situation.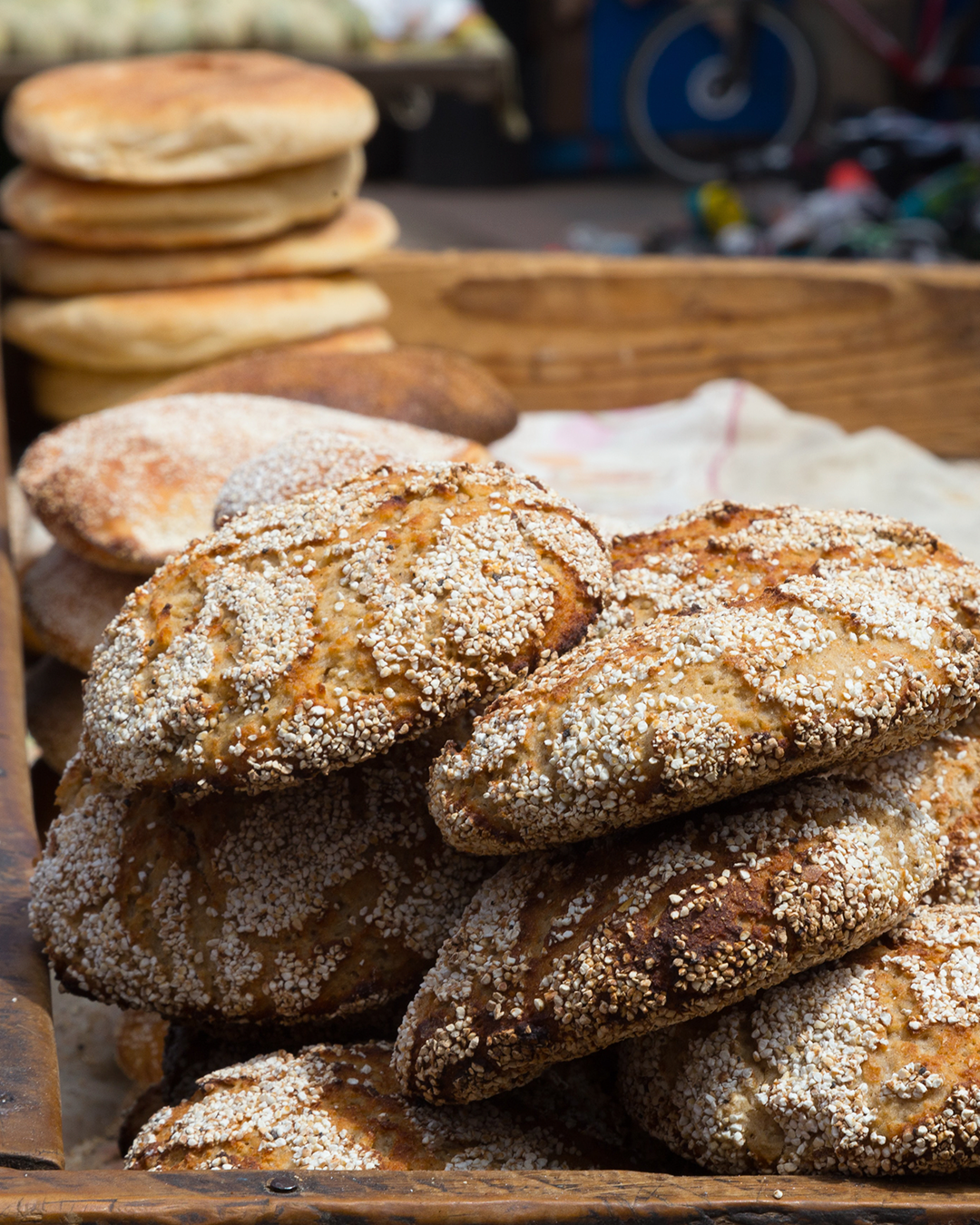 If you often catch yourself staring blankly at your screen dreaming of far distant places, it might be time to book your next trip—and the enchanting city of Rabat might just be the holiday you never knew you needed. Qatar Airways flies daily from Melbourne, Perth, Adelaide, Canberra, and twice daily from Sydney to Rabat, Marrakesh, and Casablanca, Morocco. Book now at qatarairways.com.
Editor's note: This article is proudly sponsored by Qatar Airways and endorsed by Urban List. Thank you for supporting the sponsors who make Urban List possible. Click here for more information on our editorial policy.