Welcome to the October Urban Culture Curve—your go-to guide for what's on its way in, and on its way out, in urban culture.
This month, Dave Chappelle has cancelled cancel culture whether you like it or not, but in its place comes reboot culture to remake every iconic TV series, film and snack into something new, something for 2019 and something great (again). We've swapped fast fashion for fashion inspired by fast food, Australian natives are finally getting the local and global kudos they deserve, and the "slow" movement has finally shifted over to the wonderful world of booze.
So here you have it. This is what's on the rise, and on the slide this month.

On The Rise
Fast Food X Fashion
One thing is for sure in 2019—fast fashion's days are numbered. That is, fast fashion as we've come to know it: quick fix outfits at pint-sized prices that bulk up our wardrobes at the expense of the environment. Fashion seems committed to change its wasteful ways, with 150 big-time brands from H&M to Nike, Gap and Gucci signing onto the sustainably-centred "Fashion Pact" at the G7 Summit back in August. But while real sustainability is in, and fast fashion is out—fashion has decided instead to draw a bit of creative inspiration from another of the world's quick trades: fast food.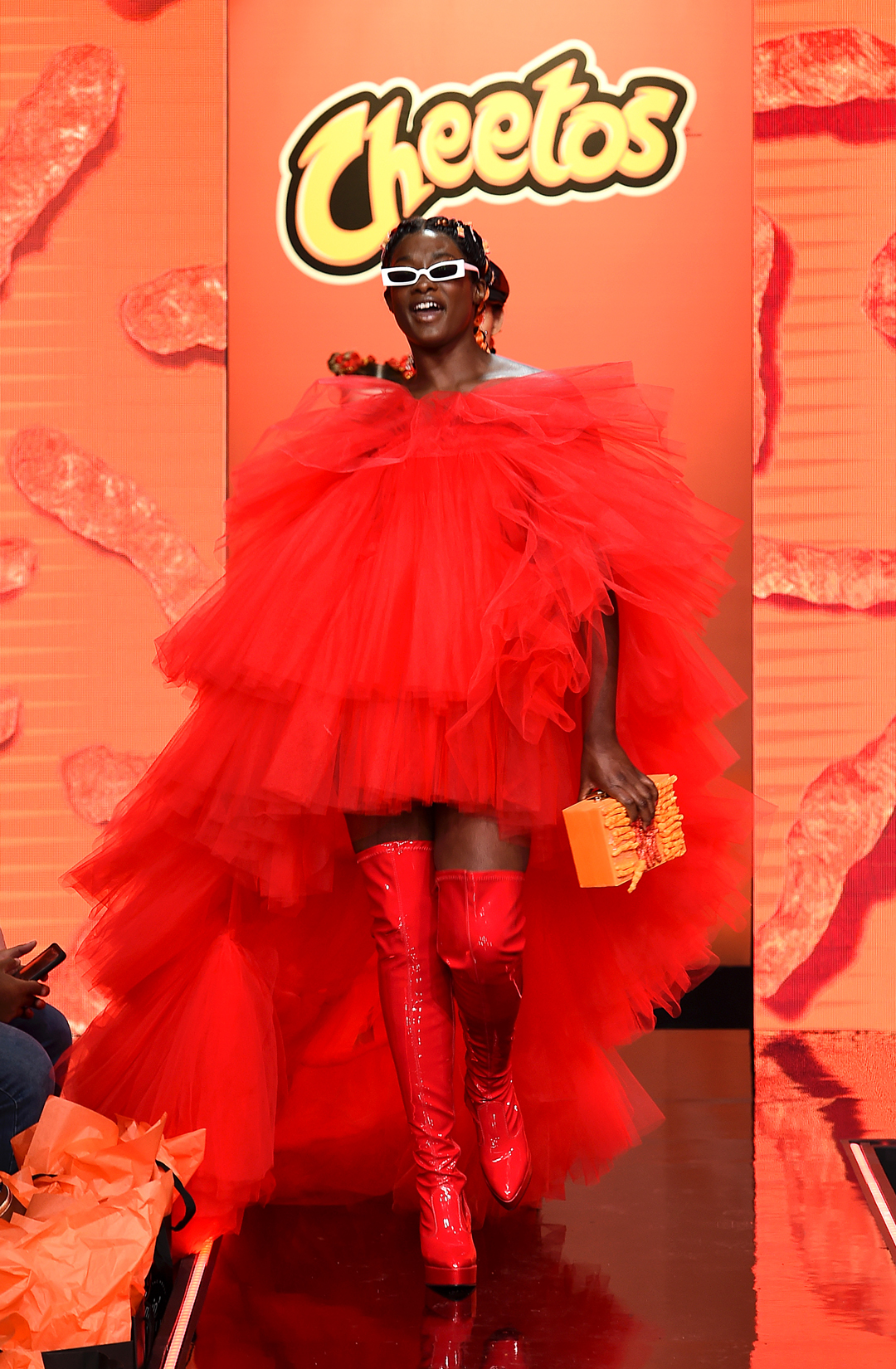 Fast food and fashion is a coupling that's been kicking around for a while—there was that sell out Supreme x White Castle collab back in 2015, Forever 21 x Taco Bell, and a Moschino collection for fall 2014 that borrowed McDonald's iconic red and gold arches. More recently—it's Kith and Coca Cola. The first drop in 2016 sold out so quickly, the LA-based streetwear label and soft drink giant have been collab'ing ever since on collections that cop over 1,600 searches a month on Google. Cheetos dove right in at New York Fashion Week in September with a sort of runway show slash fashion spectacle, and heroes of high-low culture Vetements hosted their SS20 show at a McDonald's in Paris.
On his Coke partnership, Kith's Ronnie Fieg said "[Coke] was my favourite beverage growing up, so it's very nostalgic. When I saw some of the assets and the old logos, those resonated with me immediately." Fashion and fast food make sense as a duo this side of 2019—it's a pairing that doubles down on 90s nostalgia, drop culture, logo-mania and everyone's undying love of a damn good burger.
Reboot Culture
If there's one word that defines pop culture this year, it's nostalgia. From Disney live-action remakes and the reprisal of 90s Dad looks to an overarching resurgence of retromania thanks to shows like Stranger Things, there's no doubt that today's culture is fixated on bringing back the past. On the entertainment front, remakes, spin-offs and new sequels are hitting hard left, right and centre. One of the most heart-stopping stories of the year was the trailer drop of the highly anticipated Disney live-action remake of The Lion King. As well as a full suite of Disney revivals, Queer Eye, Dark Crystal, and Sabrina The Teenage Witch, on the reboot horizon is right now is a new take on Charmed, Mad About You, Battlestar Galactica and Gossip Girl. The list keeps getting longer.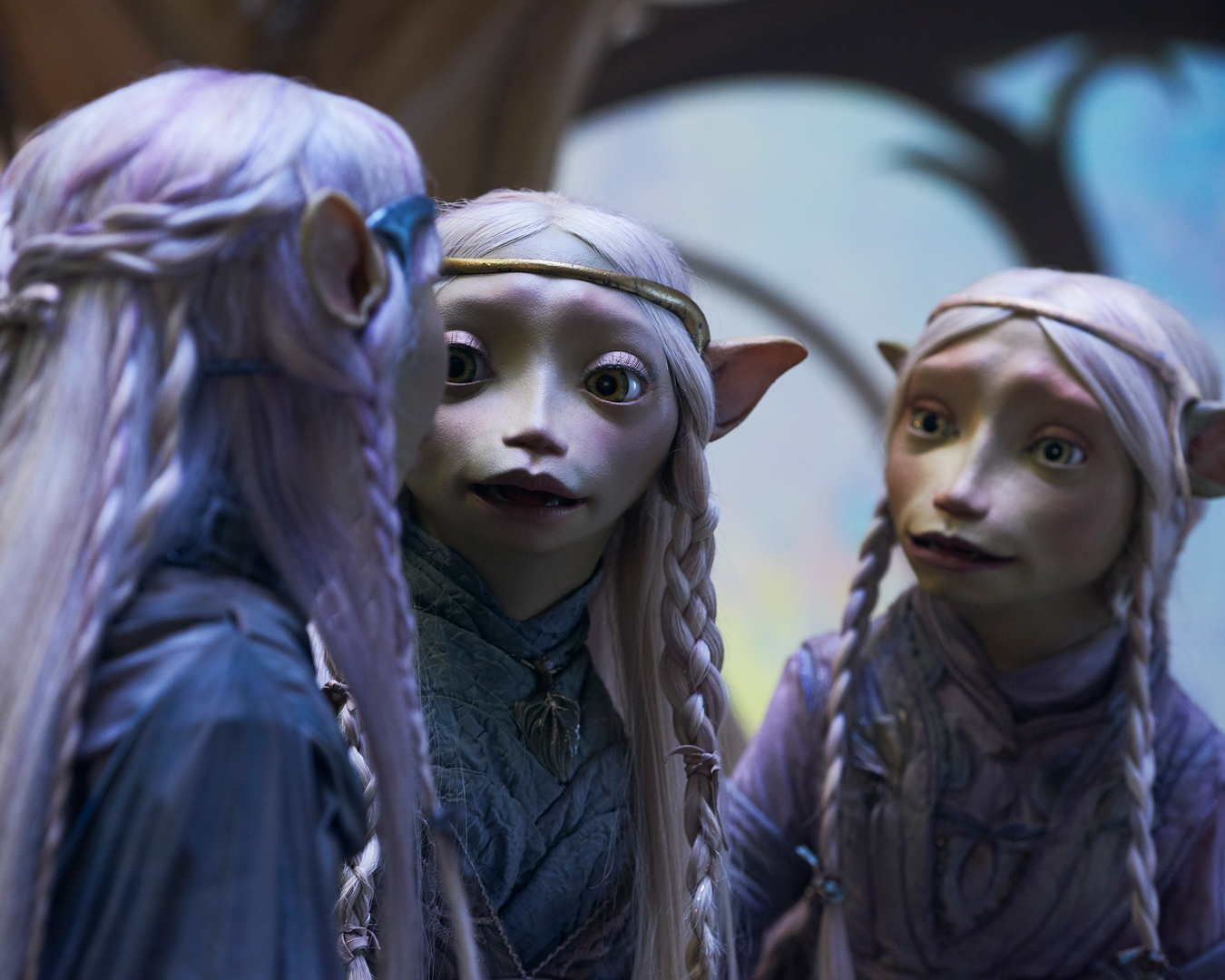 Does this mean we've finally run out of stories to tell? Have we lost our creative force? We don't think so. At its very best, reboot culture gives us a new creative spin on something that was originally a big hit—authored by some new creative visionary, that draws in values, attitudes and ideas that sit more sweetly with a 2019 audience. If you're ready to embrace a little appropriation and reinterpretation, it's a bloody great time to be alive.
Spicy Food
If 2019 had a menu, it would feature a tonne of spice-heavy treats. Spicy food has been all the hype since Cheetos Flamin' Hot launched in Australia in August. Since then, we've seen Cheetos Flamin' Hot foodie collabs, dedicated chilli festivals and restaurants dropping hotter versions of existing dishes. Sydney and Melbourne scored a limited edition Belle's Hot Chicken Cheetos Flamin' Hot Menu, as well as a collab between ramen juggernauts Butter and Rising Sun Workshop, who joined forces to create a limited-edition super-spicy ramen. Google Trends shows a hike in searches for things like "spicy hot Cheetos", and spicy search queries like "spicy food near me" and "jalapenos".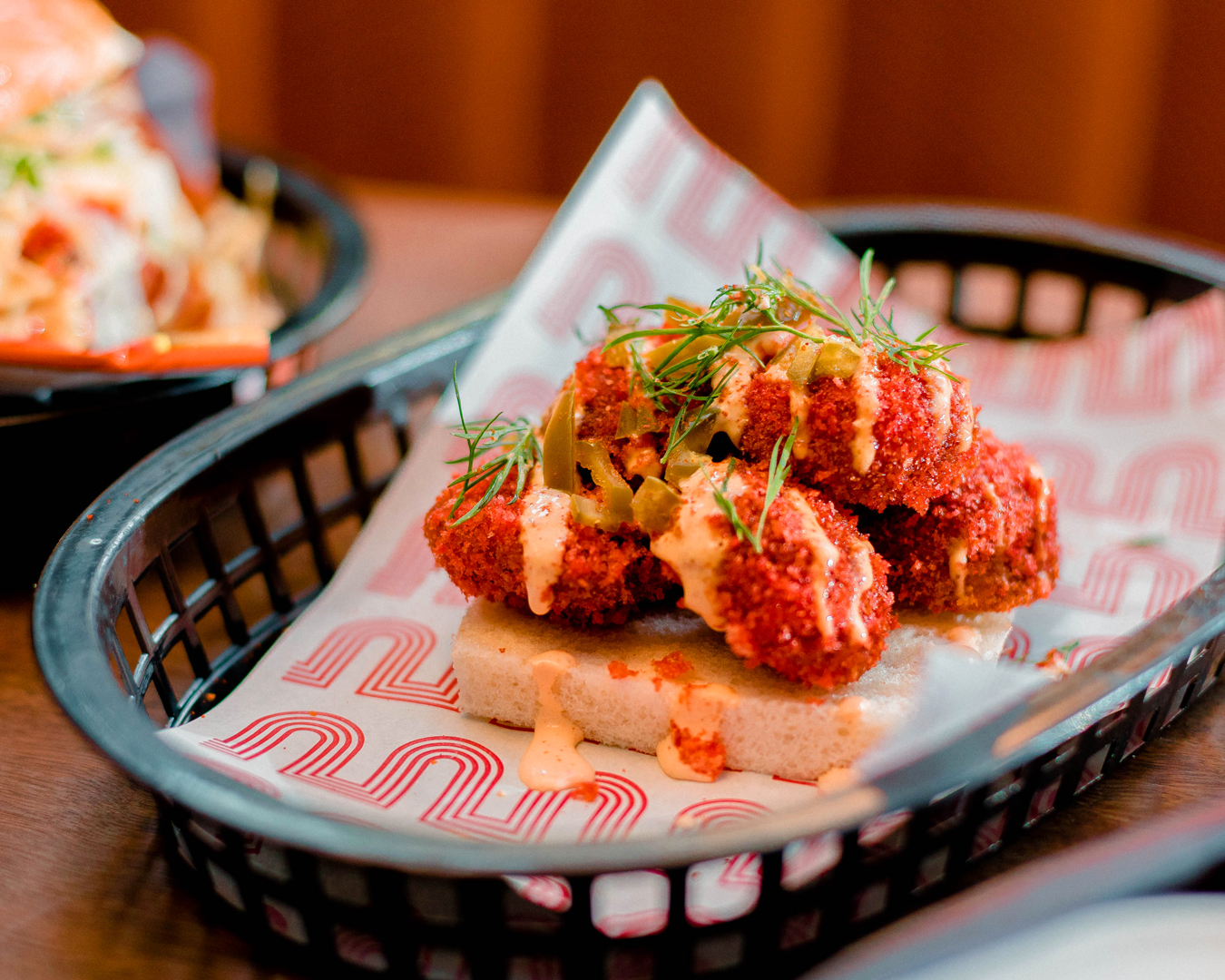 Sure, there's always been a crowd of spice-enthusiasts (read: chilli maniacs), but it seems this close-knit niche is attracting more and more devotees as 2019 rolls on. We reckon it's because spice is a whole lot more complex than just "mild" or "hot" these days, so there's a lot more to scorch your taste buds on and—if you can see past the spice—more flavours to introduce your palate to. How to tap into this one? Let chilli be your new salt: think spicy margaritas, spiked gelato and menus dedicated to all things hot.
Slow Drinking
A set of booze brands, bars and bartenders are heroing a new sort of "responsible drinking" that applies a splash of mindfulness and a dash of the slow movement to your Negronis, margaritas and espresso martinis. The idea is focused on savouring the taste of your drink—flavour-by-flavour—and on using new and experimental ingredients, as opposed to drinking to let loose or drinking to check out. With the serious health effects of alcohol, the hangovers and the cloudiness laid out before us plain and simple—this rising subculture is making a slow and steady shift to something new.
Slow drinking is a wellness trend that puts flavour first and booze-content second—think low ABV cocktails and mixers, non-alcoholic spirits, ferments like mead and fruit wine, and slow-burn cocktail degustations that feature things like boozy miso. It's the ethos of Kate McGraw at Isabel and Matt Whiley at Scout in Sydney; Smirnoff has jumped on board with "Smirnoff Infusions" (low ABV fruit-flavoured vodka) and Bacardi has its own slow drinking platform, aptly titled, "Slow Drinking". Want to dive in? Put mindfulness front of mind, tap into tastings and savour the moment.
Australian Natives
A-Beauty has been hugely popular in the States for the last few years—an emerging genre of skincare that champions various Aussie natives as its hero superfood component. On the home front, however—we've been less keen on our vitamin C-rich Kakadu plum. That is, until pretty recently.
Australian natives are becoming the ingredient of choice in a wellness trend that includes top-tier chefs and perfumers alike. Chef Jock Zonfrillo is an English expat who's made a career of delving into the storied archives of Indigenous food culture. His restaurant Orana in Adelaide has earned a cult following, with the Australian environment as the star of his coveted 22-course degustation. Former Tom Ford perfumer Dimitri Weber moved to Australia and was blown away when he learned we didn't have a single local fragrance. His sell-out label, Goldfield and Banks, uses things like wattle, NSW cedarwood and Tasmanian Boronia. It's a journey home that brands seem ready to take too—with dedicated menus, cocktails, fashion collections and foraging sessions popping up on the regular.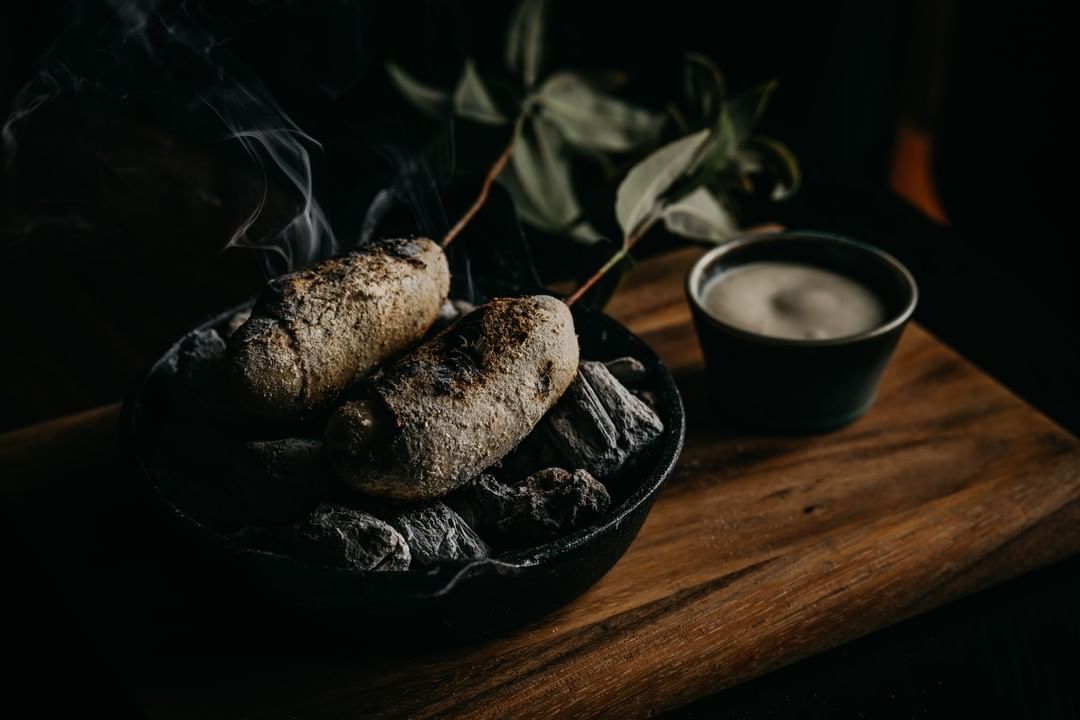 Sustainable Parties
Making your every day more sustainable seems to be a global modus operandi in 2019. We're all more than ready to make plastic straws, bags and takeaway coffee cups a thing of the past—but what about our parties, our music festivals and our big nights out? In Sydney, former Heaps Gay event organisers have introduced a set of strictly sustainable art parties called Hiccup. Everything's recyclable and all proceeds from the events go to Friends of Earth Australia.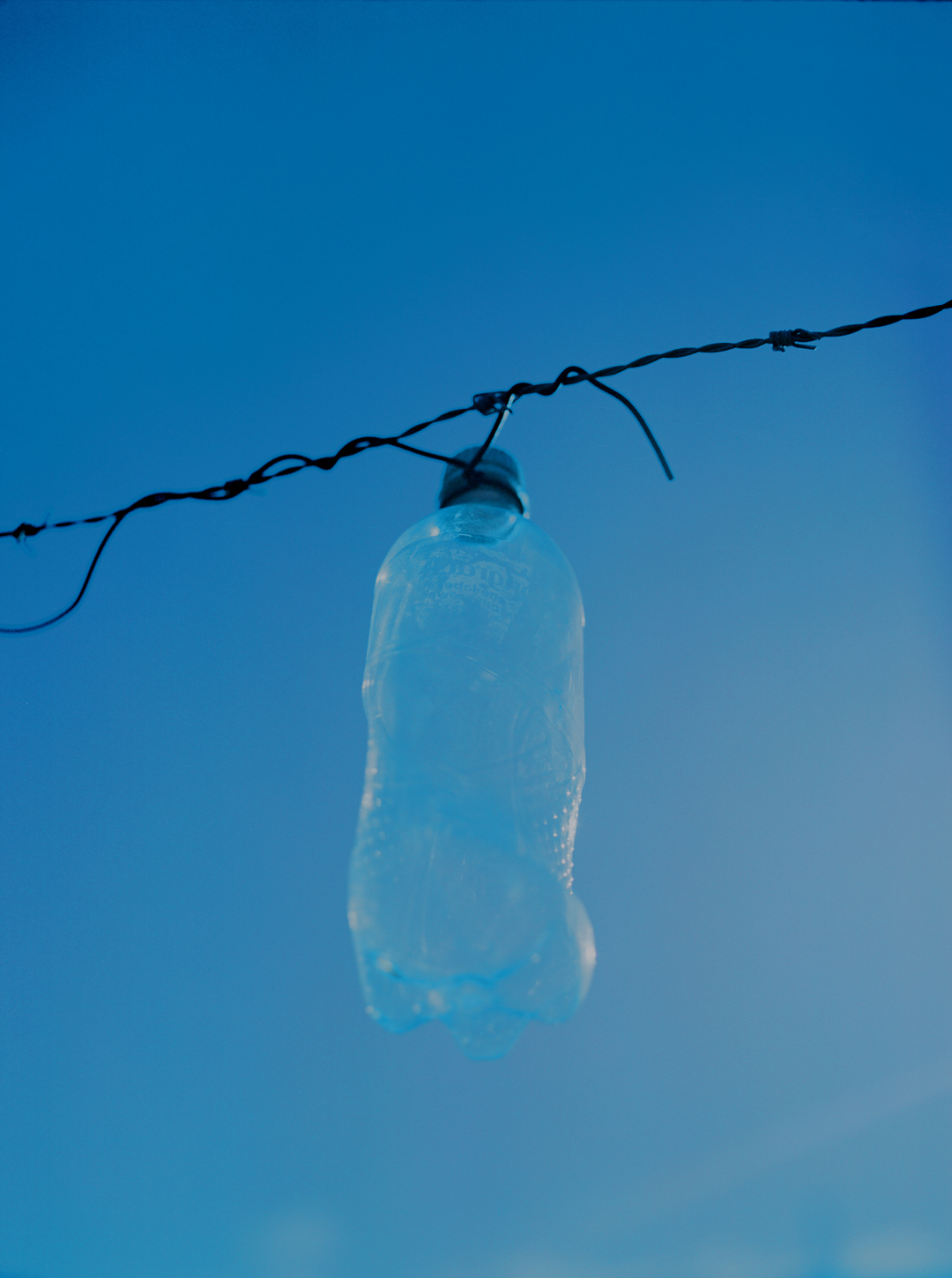 A podcast led by local Sydney music producers called The Waste Collective examines a more sustainable future for Australian music festivals, and brands are buying in too. 42 Below buddied up with Adelaide sustainable bar Mae's for a weekend of sustainable cocktails, paint and sip classes and late-night dance parties they dubbed the "Waste-Free Weekender". Both activations prove there's a thirst for education in this space and that punters are eager to know how to party with less impact, and to be a part of the change while they party.
On The Slide
Award Shows
The cred of award shows like the VMAs, the Grammys and the Academy Awards has slipped majorly in 2019. For starters, in one of the biggest turn of events in Oscar history (excluding the 2017 Moonlight catastrophe), this year's major movie award ceremony went ahead sans presenter for the first time in 30 years. There's no doubt a line up of controversies paved a rocky road for the 2019 Academy Award season including the backtrack of scaling down categories by cutting less-popular categories to ad breaks (after a strong backlash) and everything re Kevin Hart. Its events like these that have shaken the relevance of award shows and rippled through the industries, also seen in the 2019 VMAs which hit an all-time low in viewer numbers for its third consecutive year.
What can we learn? The exclusivity and the pace of these old-hat ceremonials doesn't match up in 2019—your audience wants to be drawn in, to have their say and all in a quick moment that'll leave them feeling a part of something big.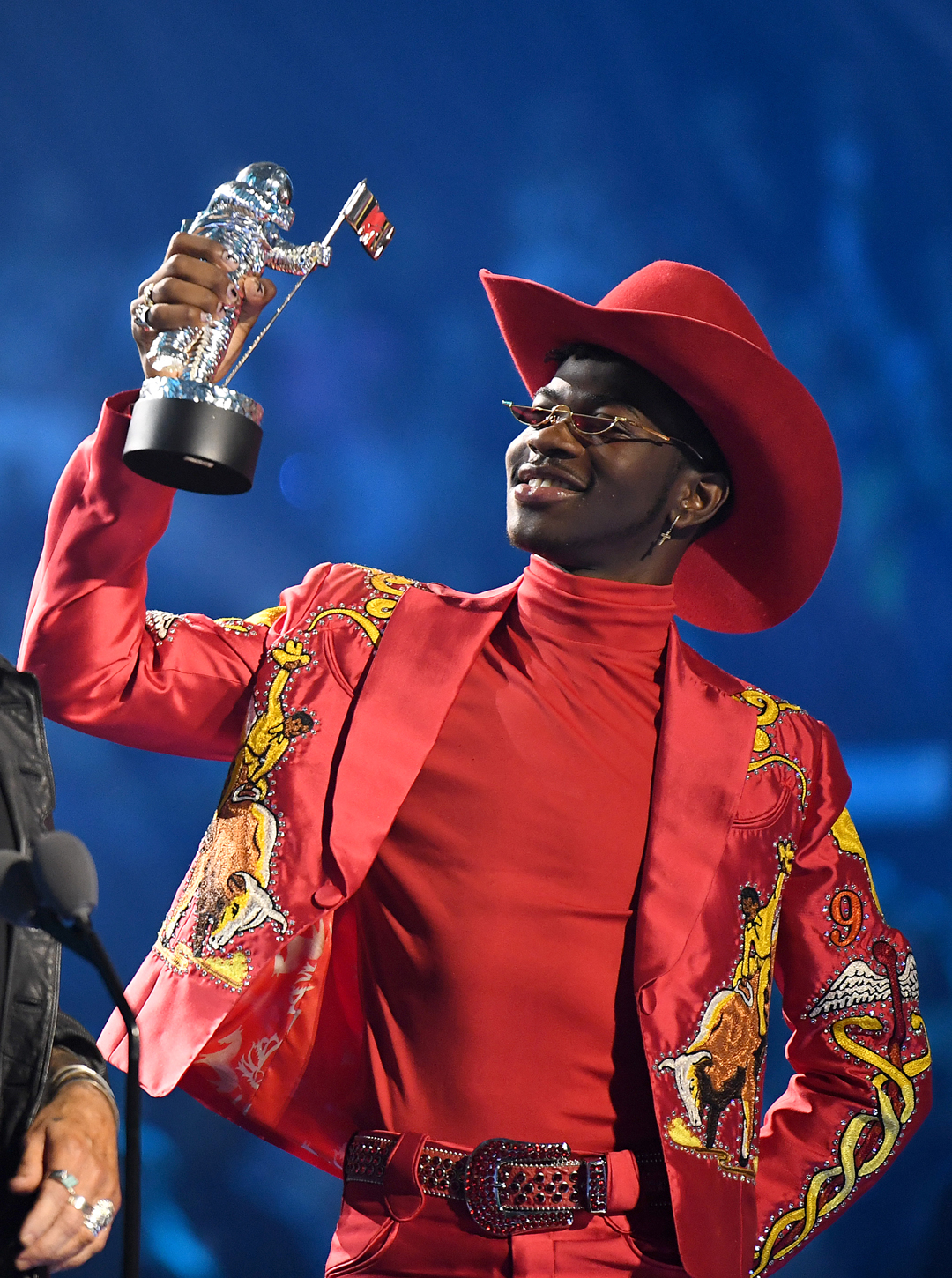 Cancel Culture
Welcome to one of 2019's most powerful movements—tearing up careers, brands and whole industries in its wake. But as we hit October, it seems we've witnessed the full life-cycle of this troublesome trend, with several people calling out the movement's quick-draw, brick in the wall nature. Dave Chappelle's most recent Netflix special Sticks and Stones takes aim at the documentary that saw a decent portion of the world abandon the legendary music of Michael Jackson. Chapelle's brand of humour can be hard to swallow, sure. But as we hit peak cancel—he's just asking if we ever really thought about things critically when we hit "Don't play this artist" on Spotify.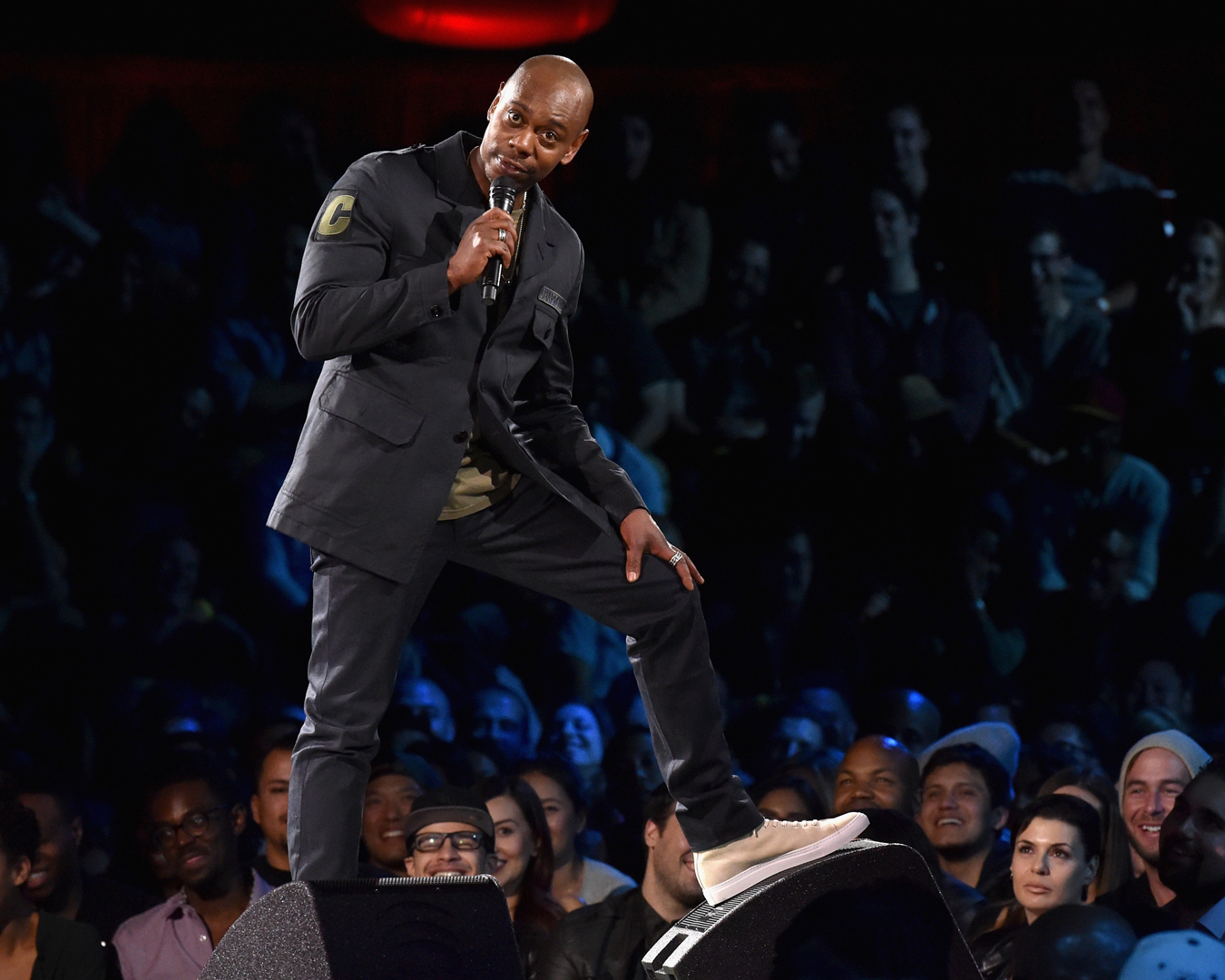 Now, call-out culture and cancel culture are being replaced with a new sort of empathy. Those in the public eye have reminded us all that hey, they're human too, by offering up intimacy, authenticity and openness. Ariana Grande's Insta caption on anxiety saw her stans respond with understanding and support.
There's no doubt the rise and slide of cancel culture has been quick. Some celebrities might deserve to be silenced and banished from fame, some businesses and brands might need to rethink their definition of authenticity. But right now, cancel culture's being cancelled for being a problematic, toxic form of cyberbullying. The concept, without boundaries, immortalises a practice of unforgivingness and a cut-throat digital world that offers no buffer for human error.
VSCO Girls
You've probably seen the term "VSCO Girls" thrown around lately and you might vaguely know this concept as a subculture of people torn from the six-second clips of TikTok. Put simply, the label references an internet archetype that religiously uses the photo editing app VSCO. The idea behind a VSCO Girl is that it replicates a new "basic" personal brand or influencer image. It can be likened to more of an online aesthetic, over an actual personality, and though #vscogirl may have more than one million hashtags on Instagram, the aesthetic has fallen as fast as its rise due to the internet phenomena's lack of individuality, diversity and representation of beauty.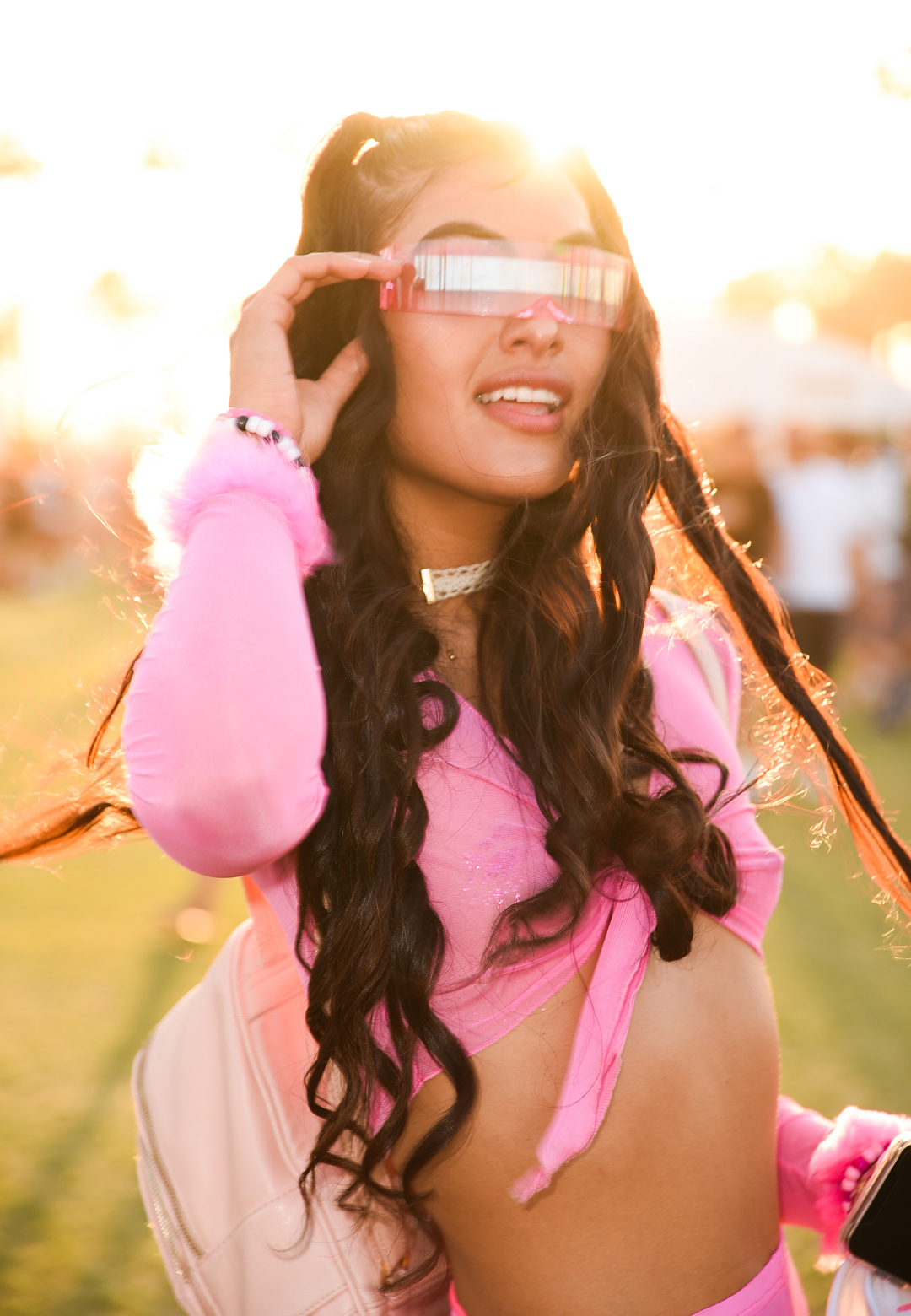 As the age of the influencer becomes increasingly parodied, it's time to vibe on individuals with something to say, truckloads of creativity and a mission you can relate to. We love Flex Mami, Cub Sport, Tkay Maidza and Jamie Preisz.
Instagram Cafes
The rise and rise of TikTok probably hints at a few things happening in society right now. For one, we can all agree that Vine was the comedic force that shaped internet comedy as we know it today. Secondly, it seems reboot culture knows no bounds (is TikTok not just a new, 2019 version of Vine?). And lastly—hopefully, we're finally ready to leave the hyper-filtered world perpetuated by Instagram, Snapchat and aforementioned VSCO, well and truly behind us.
We've been existing in a time when the term "Instagram-worthy cafes" cops a few hundred searches a month on Google; when people travel to the Amalfi for the 'Gram rather than the pasta or the spritz. And from this era we've spawned a collection of restaurants that exist almost entirely for content creation, garnering queues of Instagram boyfriends who aren't really there for the espresso or the smashed avo on toast.
Maybe it all kicked off with London's sketch—the brasserie's plush pink gallery room is a design triumph from Iranian-French architect India Mahdavi. The food is French-inspired and the kitchen's earned a few culinary accolades, but you'd hardly know or notice—it's famous because it's one of the world's most Instagrammed restaurants. Sadly, sketch copycats don't quite match up: Melbourne's new-age sketch impersonator, "Pink. The Restaurant" is the perfect example. It's sad two-star Google rating suggests Melbourne's more interested in what's on its plate than a selfie studio, custom installations and the constant pink-hued pressure to take a photo rather than just eat.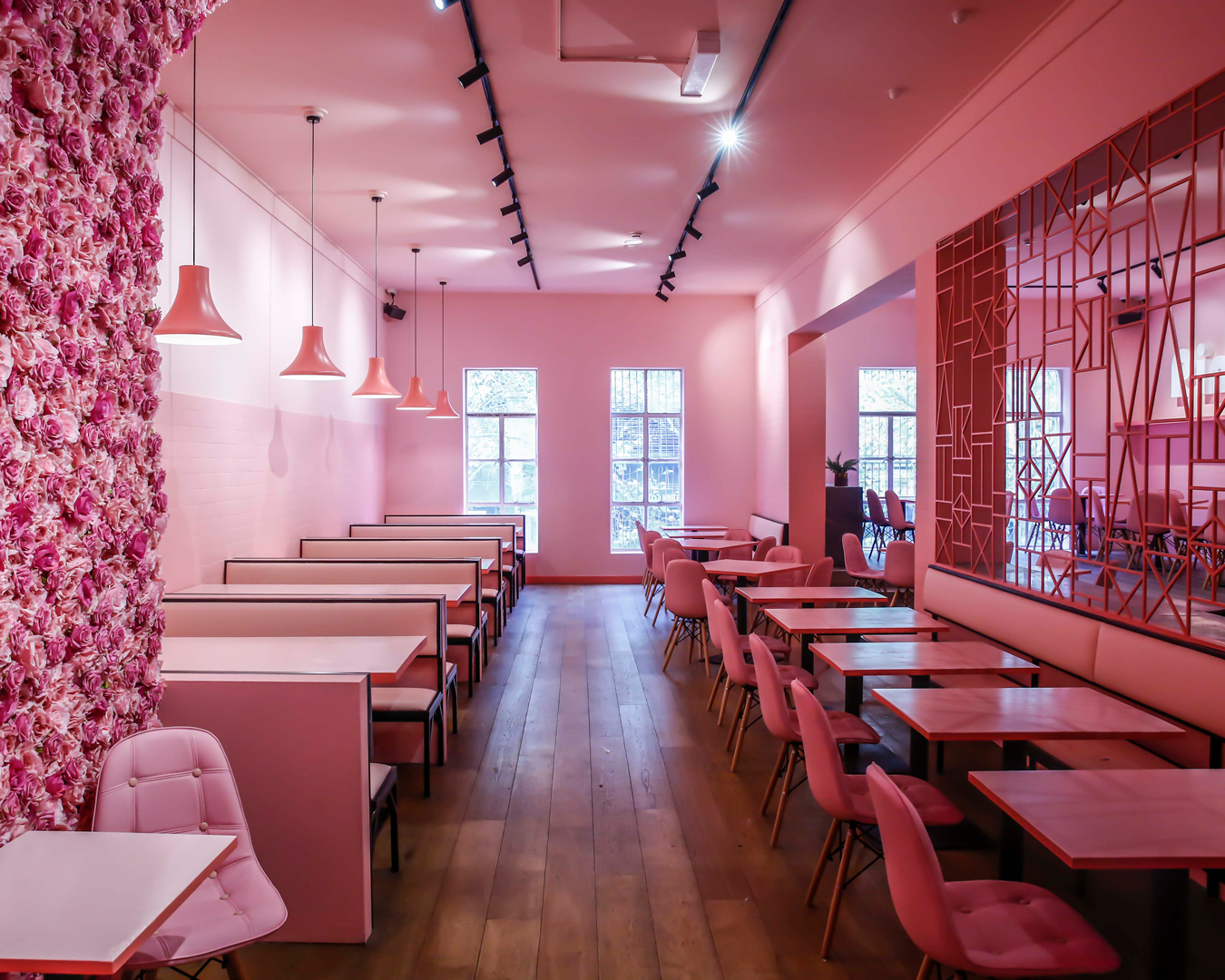 Stay up to date and in the know of all things urban culture right here.
Design credit: Paul Liddle
Image credit: Getty and supplied