If you're starting to get itchy feet at the distinct lack of travel plans in your foreseeable future, we feel you. Our work year is usually planned out with countdowns to upcoming holidays. But with that off the cards, for the sake of everyone's health and wellbeing, we're starting to get creative with the way we travel. That's right, we're going virtual. And because Australia is packed with beautiful places, we reckon it's time you discovered more of it.
Keep your comfy pants on, here are the best virtual travel experiences to check out in Australia.
Queensland
Snorkel Around The Great Barrier Reef
If it's good enough for the legend that is Sir David Attenborough, then it's good enough for us. Stay dry as you snorkel through Queensland's stunning Great Barrier Reef—something that should be on everyone's bucket list. Guided by the great man himself, Attenborough will take you from Lady Elliot Island up to the wreck of the SS Yongala. While you snorkel along, Sir David will teach you about this natural wonder giving you the chance to spot some of the reef's 1500 species of fish, 600 coral species and 30 different whale and dolphin species.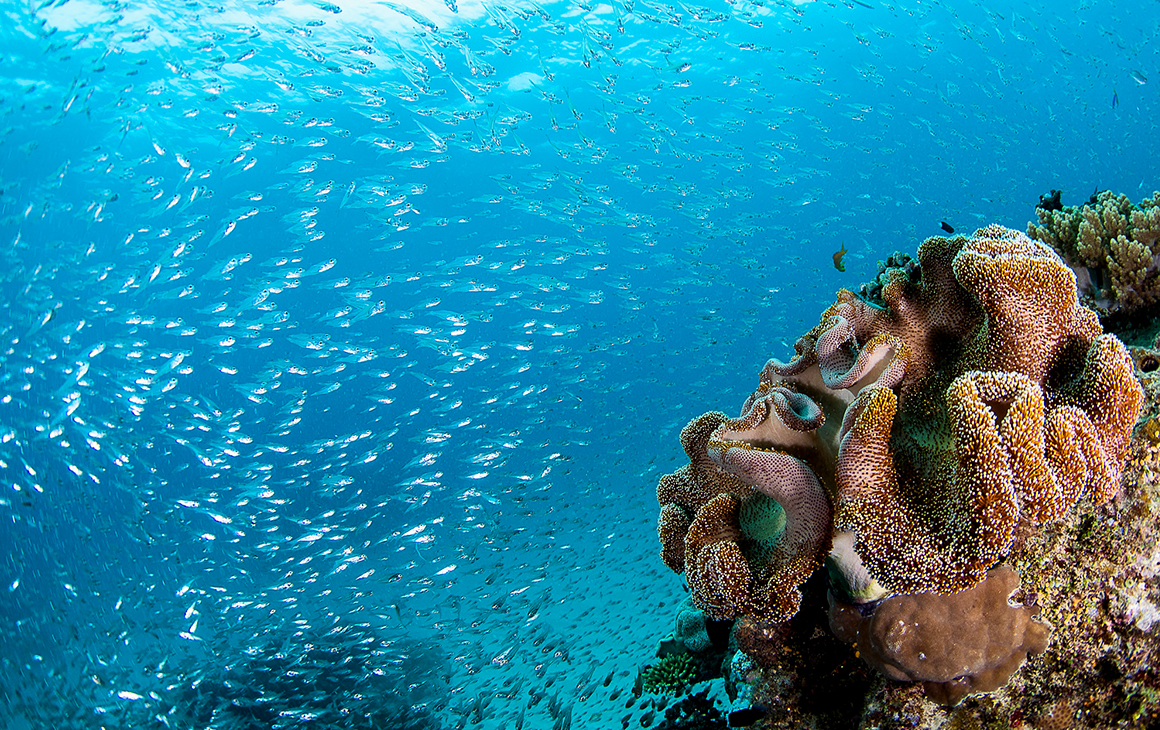 Fly High Over The Rainforest
Invoking serious Jurassic Park vibes, Barron George National Park is one of Australia's oldest rainforests. Now you can soar high above it with Skyrail Rainforest Cableway. Thanks to a series of virtual tours, you can embark on a 7.5 km journey, gliding above the canopy with incredible views of the rainforest, the Coral Sea and Cairns Highlands.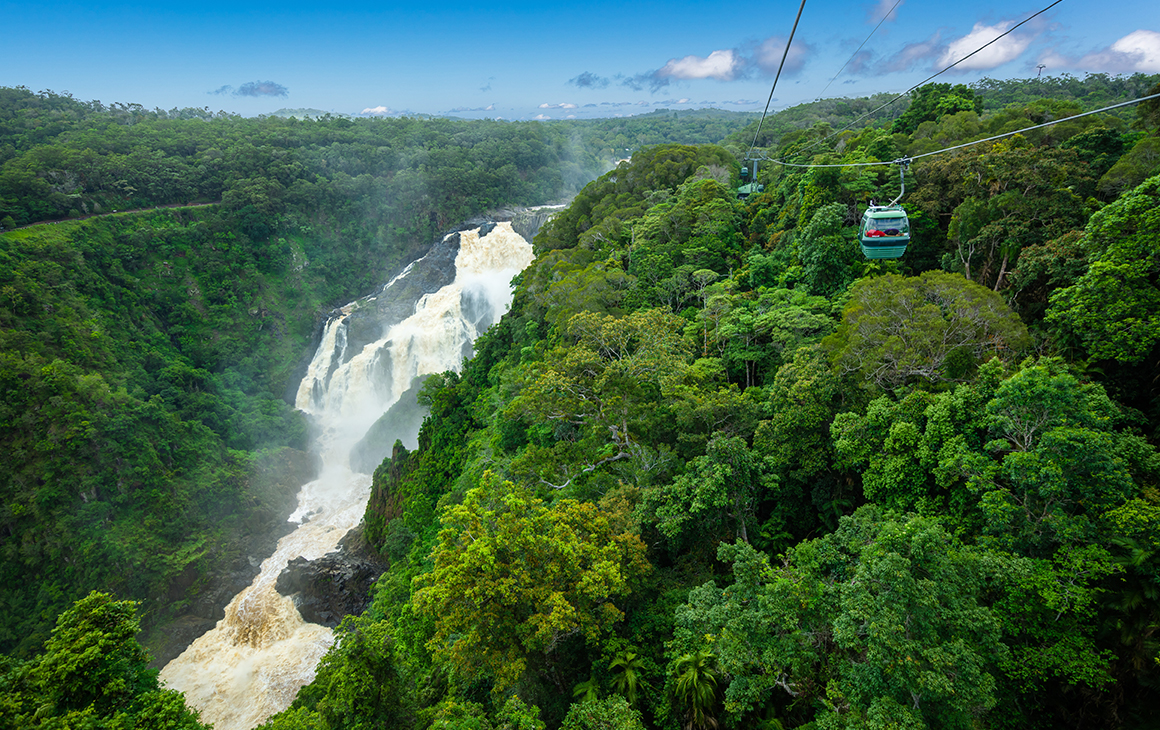 Bask In The Sunshine At Pumpkin Island
If you haven't heard of Pumpkin Island before, there's a good reason for it. It's so special the locals like to keep it under the radar but we're going to let you have a secret tour (before you start planning your IRL trip there). Nestled in the Great Barrier Reef, just 14 kms off the coast of Yeppoon, this tiny gem span just six hectares and every inch is gorgeous. The eco-friendly island is full of coral reefs, secluded beaches and wildlife. Take a stroll here.
New South Wales
Hike Ku-ring-gai Chase National Park
This protected national park, found in Sydney, boasts beautiful coastline, rainforest, bushland and part of the Hawkesbury River—in short, it's stunning and now you can hike their famous Aboriginal Heritage walk thanks to this Google street view. On the walk, you'll discover historic rock engravings and art of the traditional owners of this land—locally The Darramuragal or Darug people. Be sure to look out for Red Hands Cave, found just 1km into the walk, filled with incredible rock art.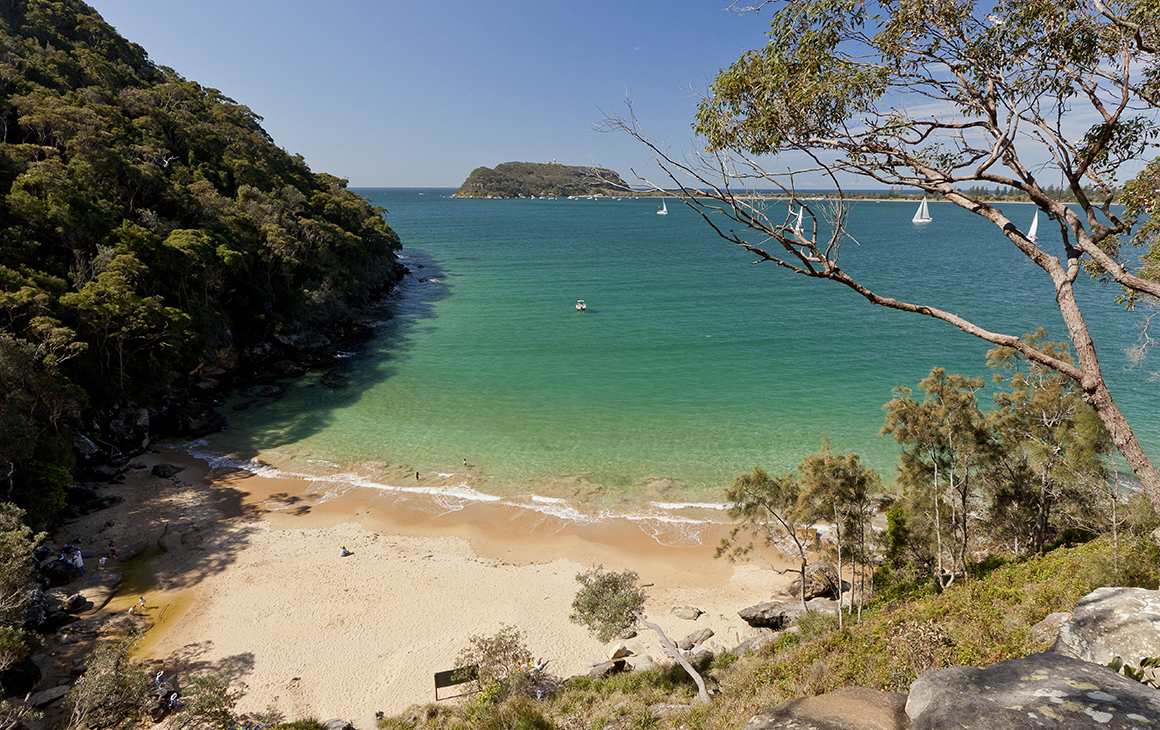 Cycle The Walls Of China
No, not that wall of China, this one is also seriously stunning but can be found in NSW's World Heritage Mungo National Park. Spanning over 110,000 hectares the park is full of beautiful spots, but our favourite are the Walls Of China. There's a 10 kilometre trail that you can check out via Google Street View and takes you over the ancient Mungo lakebed to the Walls. You'll spot jaw-dropping age-old formations, where rain has washed away the soft sand and mud of the lunette, creating their characteristic ridges and cracks.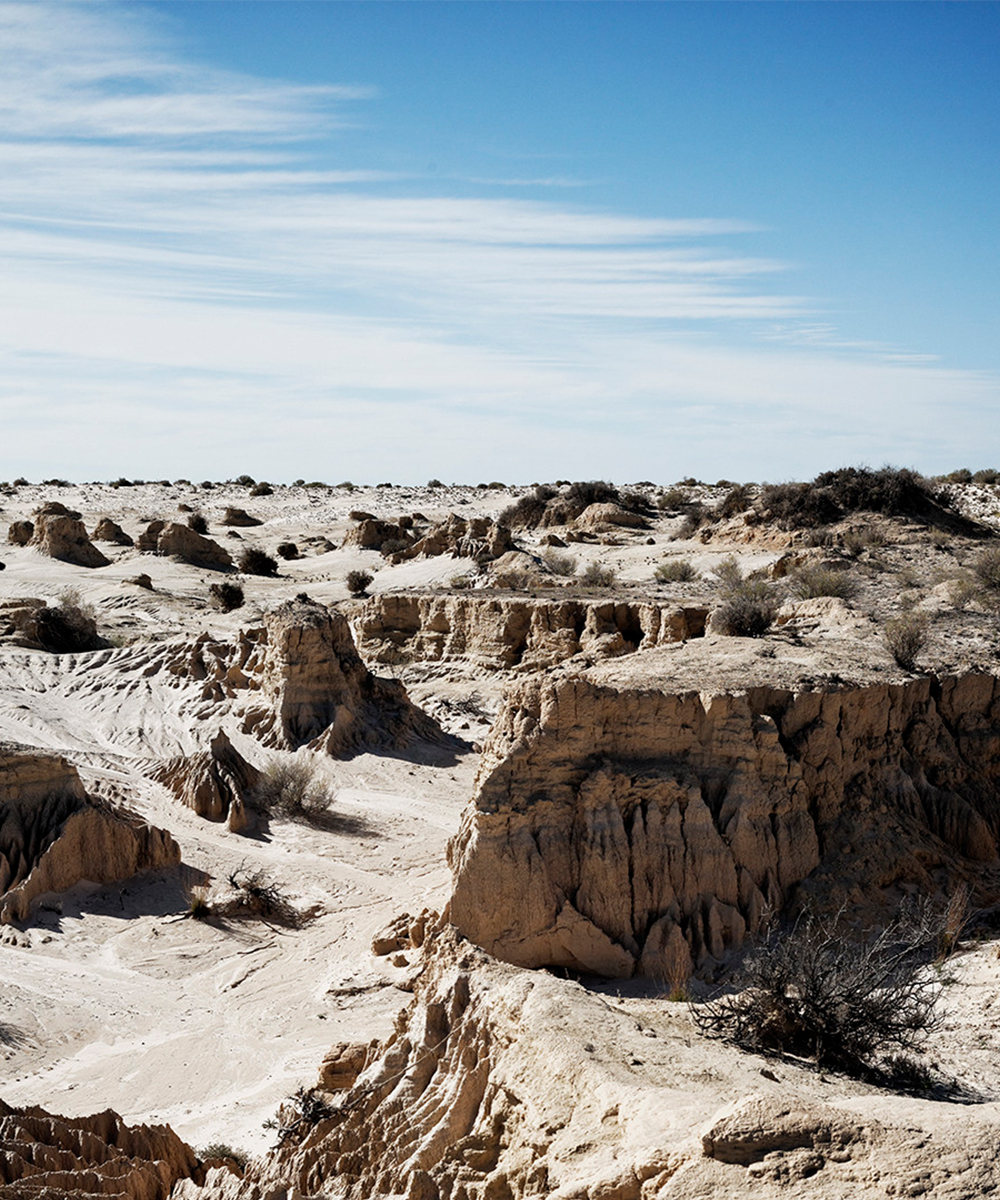 Northern Territory
Discover Uluru
One of Australia's most stunning natural gems is also one of its most sacred regions. For years, Uluru has rightly been closed to the public to protect the land. But now you can explore the surrounding area with a local indigenous guide—the traditional landowners of Uluru-Kata Tjuta National Park, the Yankunytjatjara and Pitjantjatjara people—making it all the more special. Parks Australia has joined forces with Google Story Spheres to create several tours. Combining 360-degree visuals with audio clips translated to English, you can discover key sites, hear the desert birdsong and listen to traditional owners sharing important cultural knowledge and stories.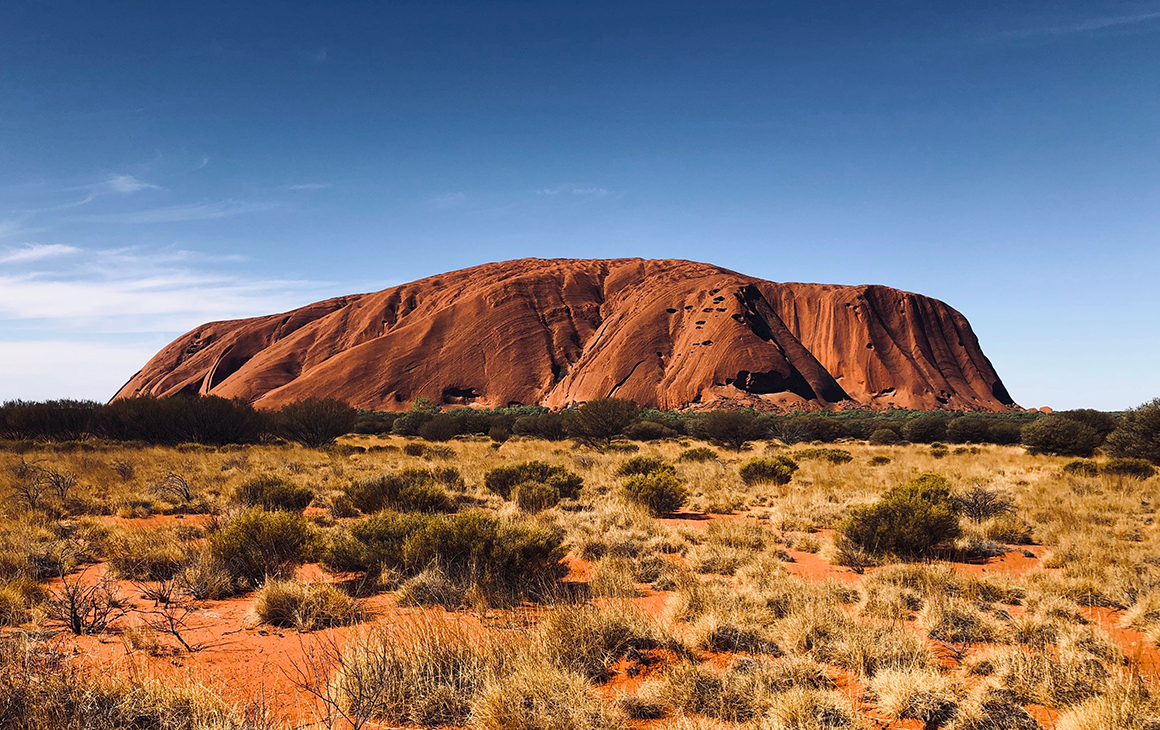 Victoria
Marvel At The Twelve Apostles
If you want to see Mother Nature at her best, look no further than Victoria's Twelve Apostles. Created by constant erosion of limestone cliffs starting around 20 million years ago, we've been left with these magnificent rock stacks that rise majestically from the ocean, soaring to 45 metres high. Seeing these beauties should absolutely be on your bucket list, so now is your chance. This stunning virtual tour offers incredible 360-degree views. You can even switch between land and sea views, as well as morning and sunset.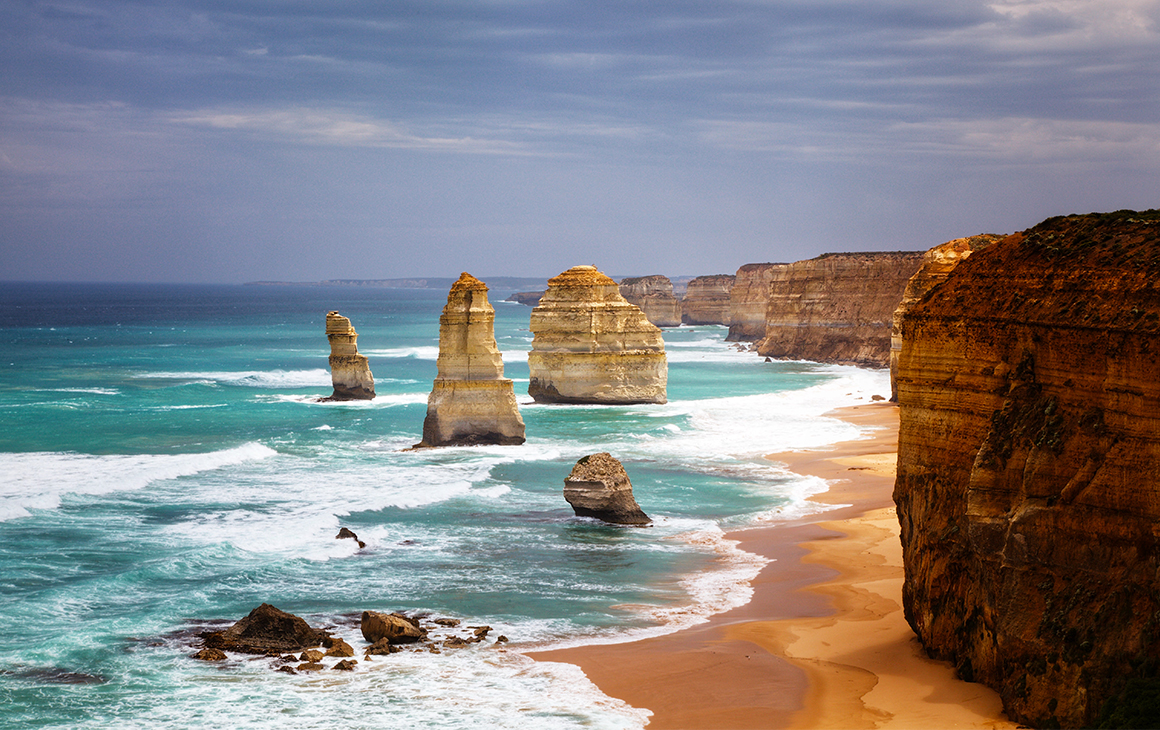 South Australia
Kayak Along The Riverlands
If you want to zen out and reconnect with nature, South Australia's Riverland region is the place to go. Spanning over 9,000 square km along the Murray River, this area is full of stunning conversation land. In this soothing video, you'll jump aboard a cruise as it glides along the river, taking in a beautiful sunset and spotting wildlife along the way. If you're after a bit of a workout, you can jump in a kayak for a more up close and personal view. From there, take in the rugged red dirt cliffs and postcard perfect blue skies with a soothing nature soundscape.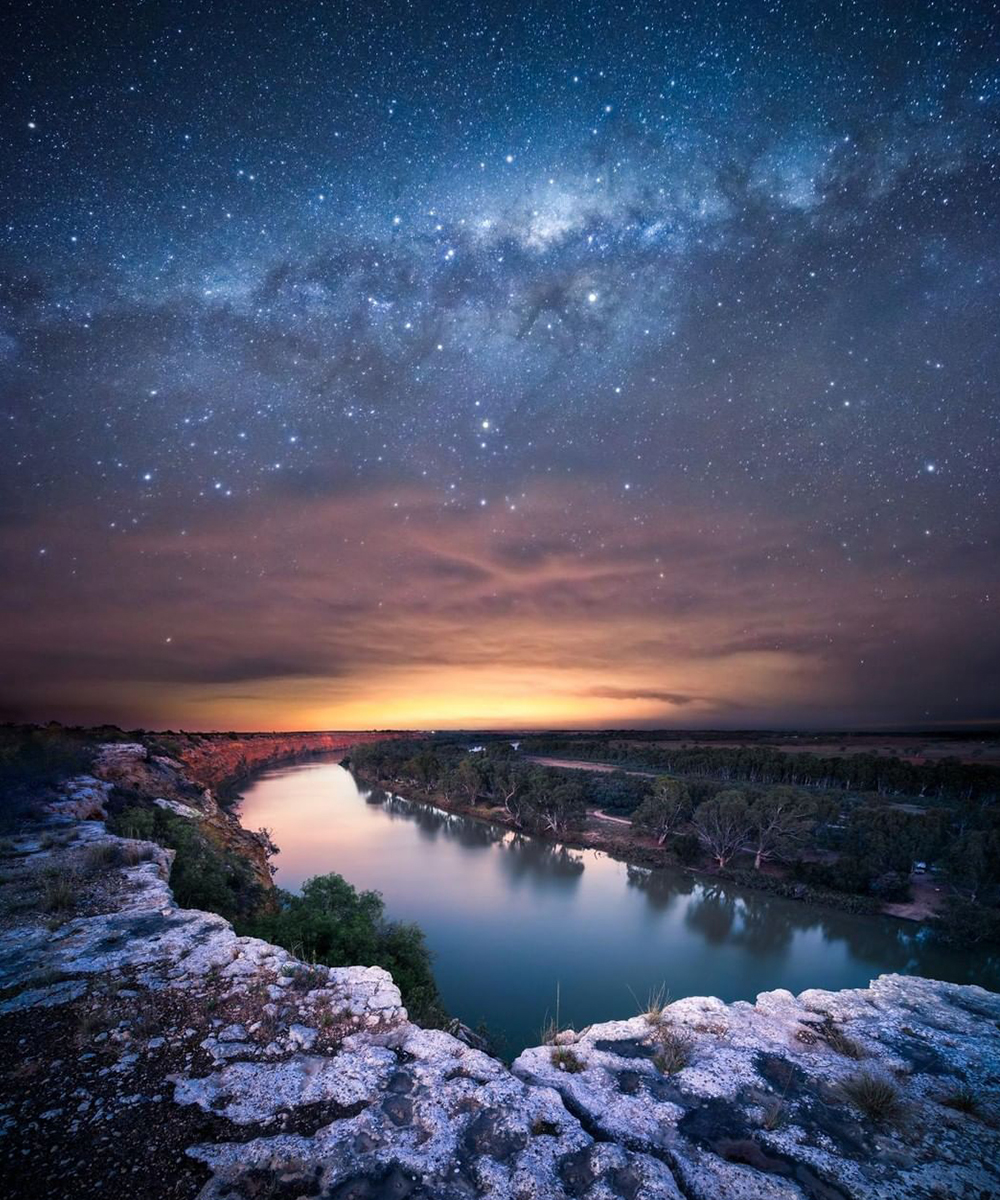 Sip Vino In The Barossa
You can't take a trip to SA and not stop in the Barossa. Wine-lover or not, this region is truly breath-taking, and this video captures it in all it's glory. Jump in a convertible and cruise through the winding hills, checking out vineyards along the way, before mingling with some of the local wildlife. We recommend pouring yourself a glass of Aussie wine while watching this one—you know, just to make it more authentic.
Go Shark Diving In The Eyre Peninsula
If you're after pristine landscapes and bluer than blue water, you can't go past the dreamy Eyre Peninsula. Famous for its seafood and outdoor adventure, a trip here isn't complete without a dip under water… and you should expect company. Raise your heartbeat from the safety of your own home with a dip with Australia's Great Whites. You'll hold your breath as they make a beeline for you in this incredible video. But it's not all about the adrenaline, there's a soothing soundtrack that will see you become entranced by these magical beasts of the ocean.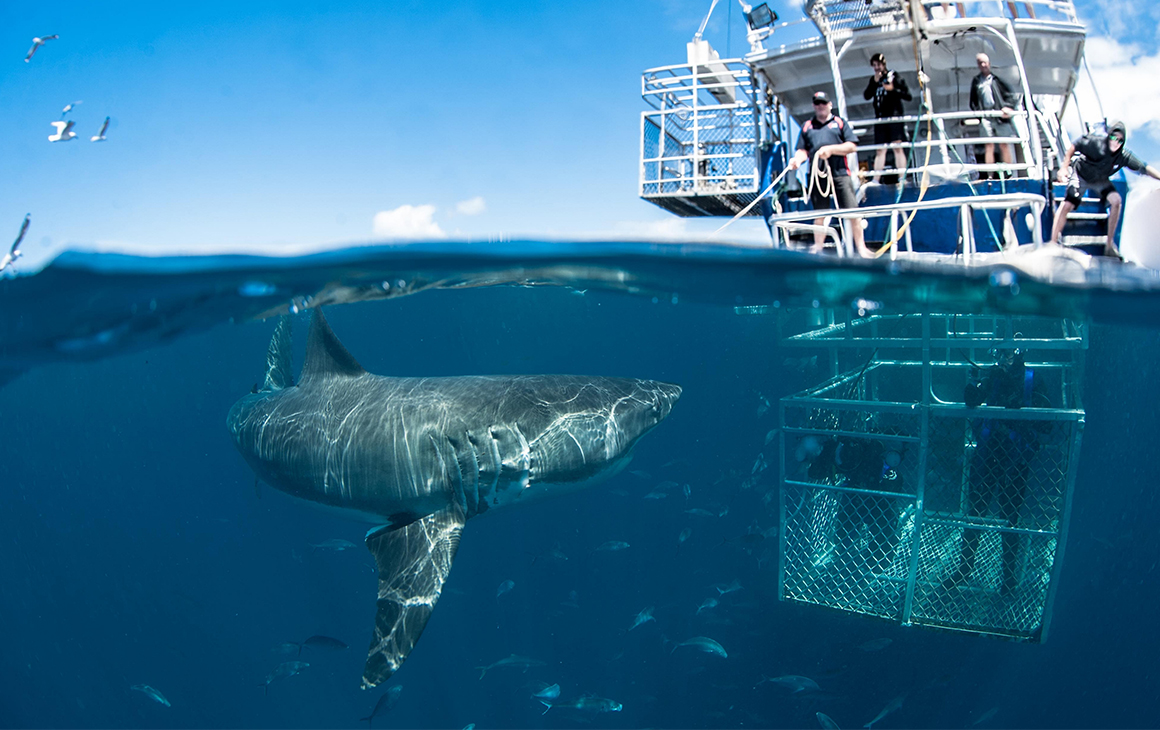 Western Australia
Explore Busselton Jetty
Located in WA's stunning Margaret River region, the famous Busselton Jetty sits at 1.8km long, making it the longest jetty in the southern hemisphere. Boasting beautiful views of crystal clear ocean, the jetty, which is run by volunteers, have come up with a bunch of fun virtual experiences so no matter where you are in the world you can experience Busselton's beauty. There's live virtual tours of the Underwater Observatory guided by the marine science team (there's even a live Q&A so you can really nerd out), a virtual train ride aboard the Stocker Preston Express which takes you 1.7kn out to sea and loads more. Some are free and some ask for a small fee, with all proceeds going back to the jetty and volunteers who run it.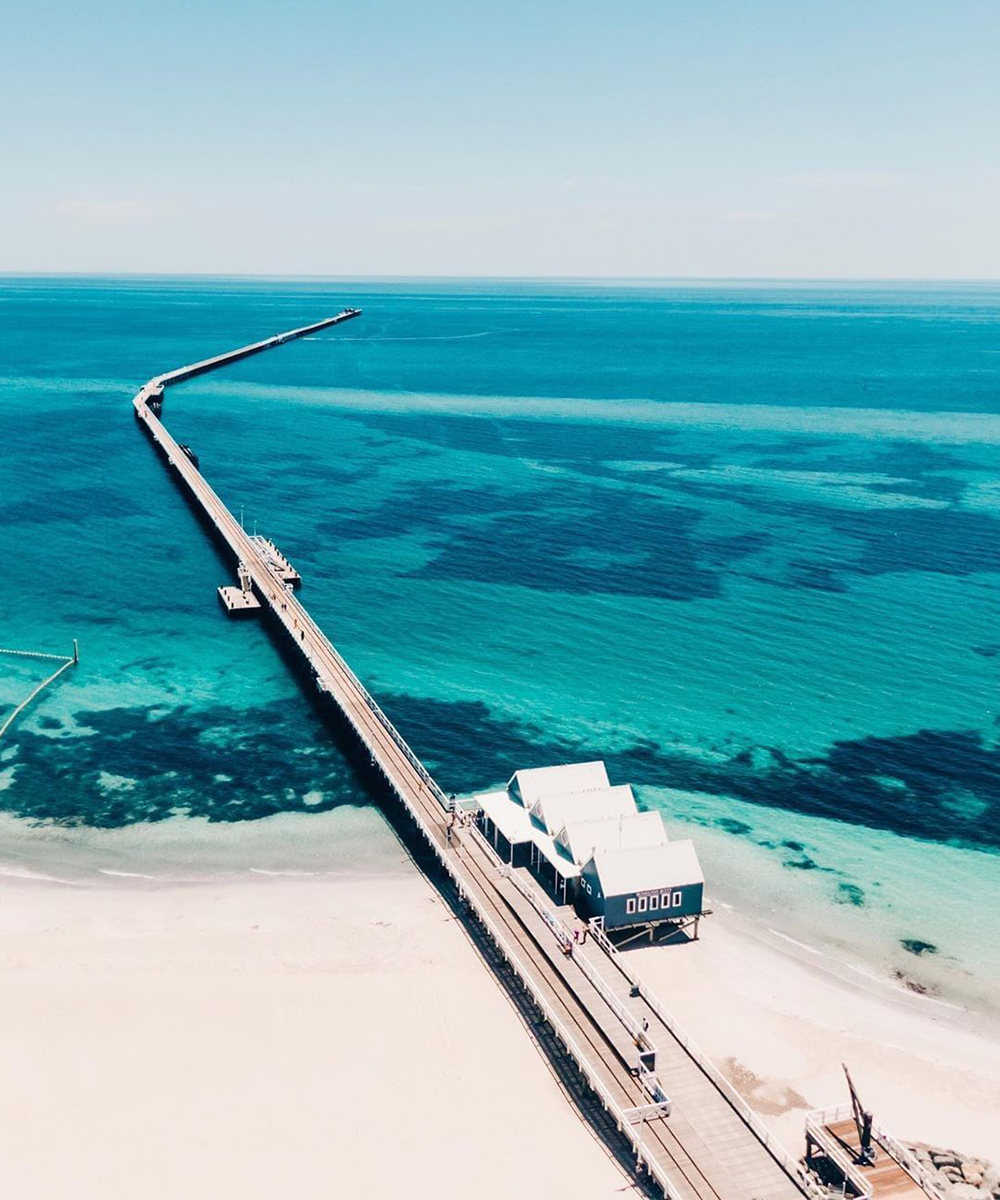 Go Whale Watching
Is there anything more awe-inspiring than watching a humpback whale glide through the ocean? If you've never had the pleasure of witnessing these gentle giants frolicking in the water, now is your moment. WA's Whale Watch, who have been running tours for decades out of Perth and Augusta, are offering free virtual tours so you can join the pod. You can virtually hop a tour to Perth Canyon to see a family of blue whales hanging out or check out some friendly Humpbacks in Augusta. The videos are narrated by the team so you're learning about these magnificent creatures as you go. They'll be uploading more videos in the coming weeks so keep checking back to get your nature fix.
Tasmania
Gaze At The Aurora Australis
Mount Wellington, or Kunanyi, is located on the southeast coast of Tasmania just a 20 minute drive from Hobart. As well as being home to lush rainforests and glacial rock formations, it's also the perfect place to spot natural wonder the Aurora Australis—our hemisphere's answer to the Northern Lights. While it can be tricky to plan it just right to catch this stunning visual in person, fortunately you can catch it via this handy 360 panorama. One look and you'll start planning your IRL adventure post-corona.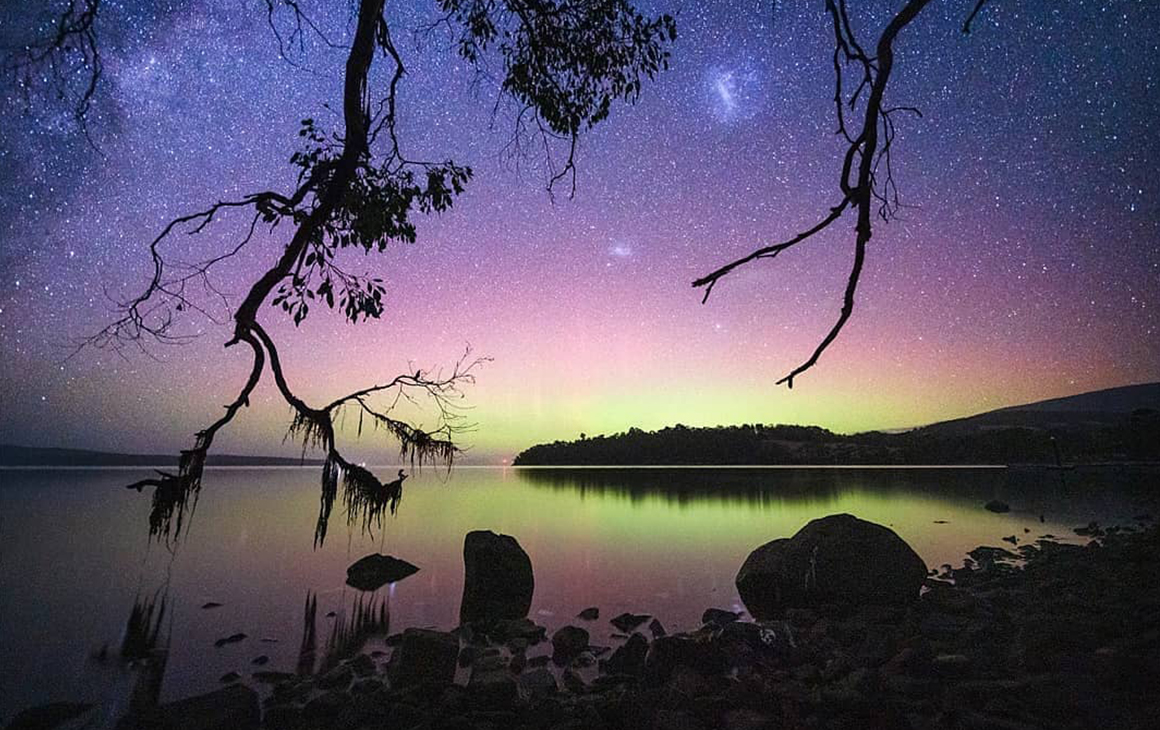 Want more? Leave your passport at home and take a virtual vacation to the US.
Image Credit: Yanguang Lan, Antoine Fabre, Luke Tscharke, Wenhao Ji, Benjamin Goode, Rachel Grixti, Destination NSW, Andrew Gregory, Tourism and Events Queensland/Scuba Diver Life, Brad Newton