We don't know about you guys but cheese is pretty much life. Whether it's sprinkled on pizza, popped on a platter or eaten by itself, the consumption of cheese is a glorious activity. But with so many wonderful cheeses to choose from, we figured, why not rank 'em?
Here are all the cheeses worth ranking. Don't shoot the messenger, though. Who am I do dis a brie?
#20 Cottage
Ugh, why? You look like vom and taste like vom, too.
#19 Paneer
Meh, it's alright in a curry but that's about it. Go home, Paneer.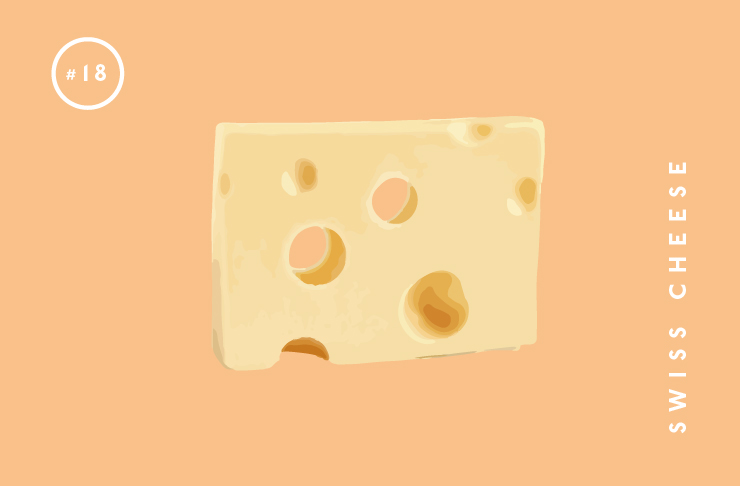 #18 Swiss/Emmental
Other than the creepy holes (fear of holes is a thing), Swiss also smells/tastes like socks. The old, stanky pair that you wore for three gym workouts last week.
#17 Ricotta
Ricotta hotcakes are light, fluffy pillows of happiness, and ricotta pasta is delish, but have you ever tried it on its own? Don't.
#16 Cream Cheese
Everyone goes through a cream cheese phase. Whip it into a dip, pop it in mac'n'cheese, lather it on a bagel. It has its uses.
#15 Edam
Oh, Edam, you never let us down, do you? Keep it in your fridge at all times.
#14 Havarti
Why this cheese ranked so low, I do not know. Havarti, you can get into my mouth any day.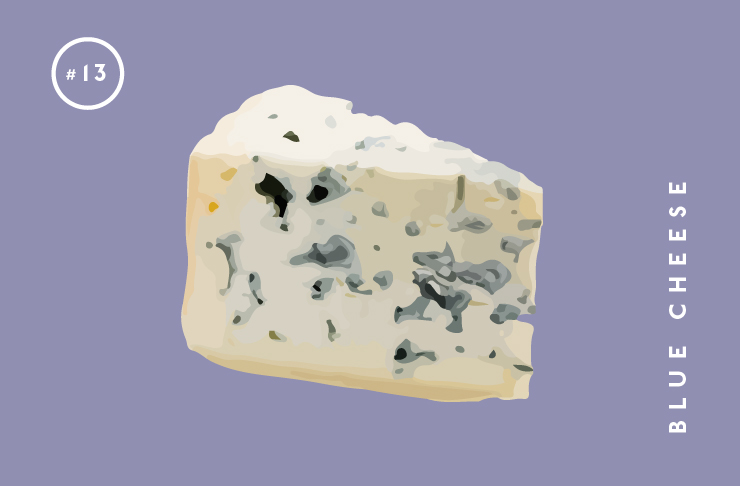 #13 Blue/Gorgonzola
You're my boy, Blue! You either love it or you hate it. Chuck it on a cheese board and observe.
#12 Gruyère
It's hard and yellow and a star ingredient in fondue. We love fondue so we love Gruyère.
#11 Gouda
Special shout-out to cumin gouda. You da man.
#10 Goats
Goats cheese pizza, goats cheese tart, goats cheese soufflé. Just give us the goats cheese dish and no one gets hurt.
#9 Parmesan
Parmesan, pasta would not be the same without you.
#8 Feta
Take a salad up by, like, 25 levels by crumbling feta on it. And remember, feta and watermelon are BFFs.
#7 Mozzarella
Mamma Mia, mozzarella! Have you ever tried a deep-fried mozzarella ball? Do it. It will change yo' life.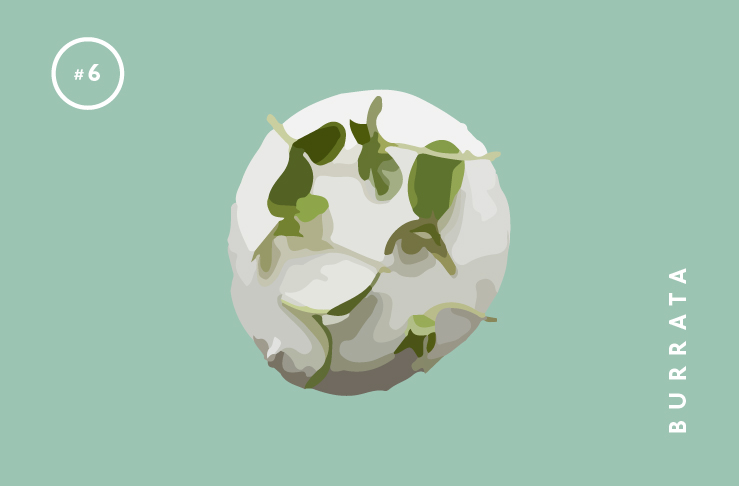 #6 Burrata
Burrata is cream wrapped up in mozzarella so it's really the one of the best things you'll ever eat. Devour it with fresh toms and basil, and you'll be one happy camper.
#5 Cheddar
As far as versatile, everyday cheeses go, cheddar is a winner. You can't beat it in a toastie.
#4 Halloumi
There's something about halloumi that makes us go giddy. If we see it on a menu, we're 100 per cent gonna order it.
#3 Brie
Brie isn't all that impressive on its own, but pair it with a nice fig jam and a French stick and you've got yourself a par-tay.
#2 Raclette
What's better than a melted wheel of cheese? Nothing. NOTHING. Raclette is an experience, not a dairy product.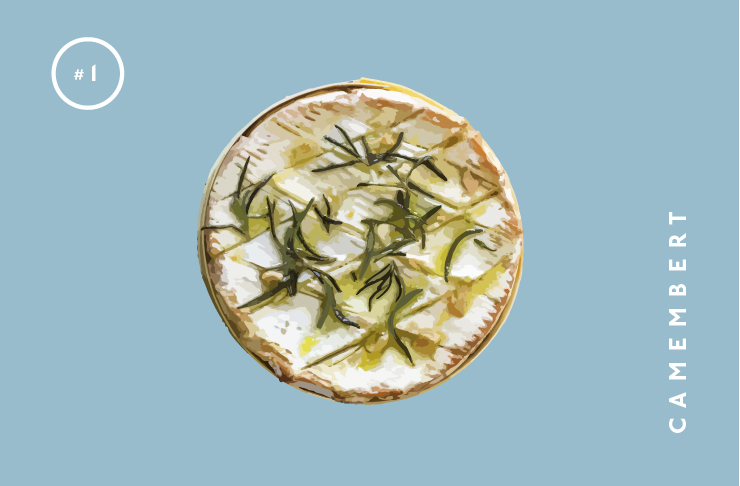 #1 Camembert
No surprises here. Baked camembert is a gift from the cheese Gods.
Design credit: Gabrielle Stjernqvist