Just because you enjoy a healthy, balanced, and active life, doesn't mean you don't care about style, amiright? From top to toe, specialty workout clothes are seeing a global renaissance (who doesn't own a pair of Nike Free Runs?) and spandex and scrunchies just won't cut it! So gear up, athletic ladies and gents cause we've scoured the web to bring you the most stylish exercise apparel online! No excuse to skip that morning run now…
LULULEMON
An ever-popular powerhouse when it comes to fashionable exercise gear, Lululemon specialises in yoga apparel with everything you need for working up a sweat in style. Featuring an extensive women's and men's collection, its online store is a haven for the exercise-focused, with garments built specifically for athletes by athletes. Its mission of 'creating components for people to live long, healthy and fun lives' makes it a go-to for yogis around the globe. What are you waiting for? Check out the full range at www.lululemon.com.au.
LORNA JANE
The queen of activewear, Lorna Jane creates unique and stylish designs, allowing women to look and feel their best while working out. Producing monthly bespoke collections, each garment is built with a 'take on the world' approach and created quality and style in mind. If you're looking for cute workout gear that lasts, look no further. Find the full collection at www.lornajane.com.au.
RUNNING BARE
With a focus on the hottest fitness apparel, Running Bare covers all your workout needs from tights and crop tops to lightweight hoodies and swimwear. Launched as a specialised women's sports store, each garment blends fashion with functionality, plus the entire collection is Australia-made so you can guarantee the quality is top notch! Shop by style or peruse Running Bare's stylishly curated selection of top picks at www.runningbare.com.au.
STYLERUNNER
A one-stop shopping destination for stylish workout wear, www.stylerunner.com has garnered a cult following among fashion-forward exercisers. Stocking more than 30 high-end international and local labels, including: the high performance adidas by Stella McCartney, Jodhi Meares' new collection The Upside; cutting-edge Lucas Hugh and the fun and cheeky Wildfox, Stylerunner is the go-to for those who believe that workout gear can be fashionable and functional. Stylerunner offers 3-hour delivery across Sydney Metro and express shipping worldwide, so you'll have your new gear in a snap!
FIRE AND SHINE
The yoga lovers at Brisbane-based online store, Fire and Shine offer a gorgeous selection of sustainably made, eco-conscious yoga gear, much of which you won't find anywhere else in Australia. Each garment is created with the highest quality fabrics and fit, with contemporary women's labels such as Hyde, L'urv, Wellicious, and Body Language, to help you look and feel amazing while you're getting your heart rate up. Forget generic sportswear by jumping onto www.fireandshine.com.au —we know you'll love them as much as we do!
DIVINE GODDESS
This Byron Bay concept store is founded on the philosophy that strong yoga needs clothes that can handle it . . . and sacrificing on style is not an option! Divine Goddess' beautiful yoga products are built with soft, strong natural fibres, with a collection that spans yoga clothing, jewellery, and accessories (for on and off the mat). The collection is available in a variety of shapes, colours, and sizes at www.divinegoddess.net.
VIE ACTIVE
Hailing from what is arguably the birthplace of stylish exercisers, Bondi Beach, Vie Active is proving that fitness, fashion and function can co-exist with its range of great-looking activewear. Designed with high-performance fabrics, including its signature Merino Perform, Vie Active is coveted by health and fitness junkies worldwide. Its fresh and vibrant collection features compression tights, hoodies, dance shorts, and sports bras to make getting sweaty a lot more appealing! Shop now at www.vieactivewear.com.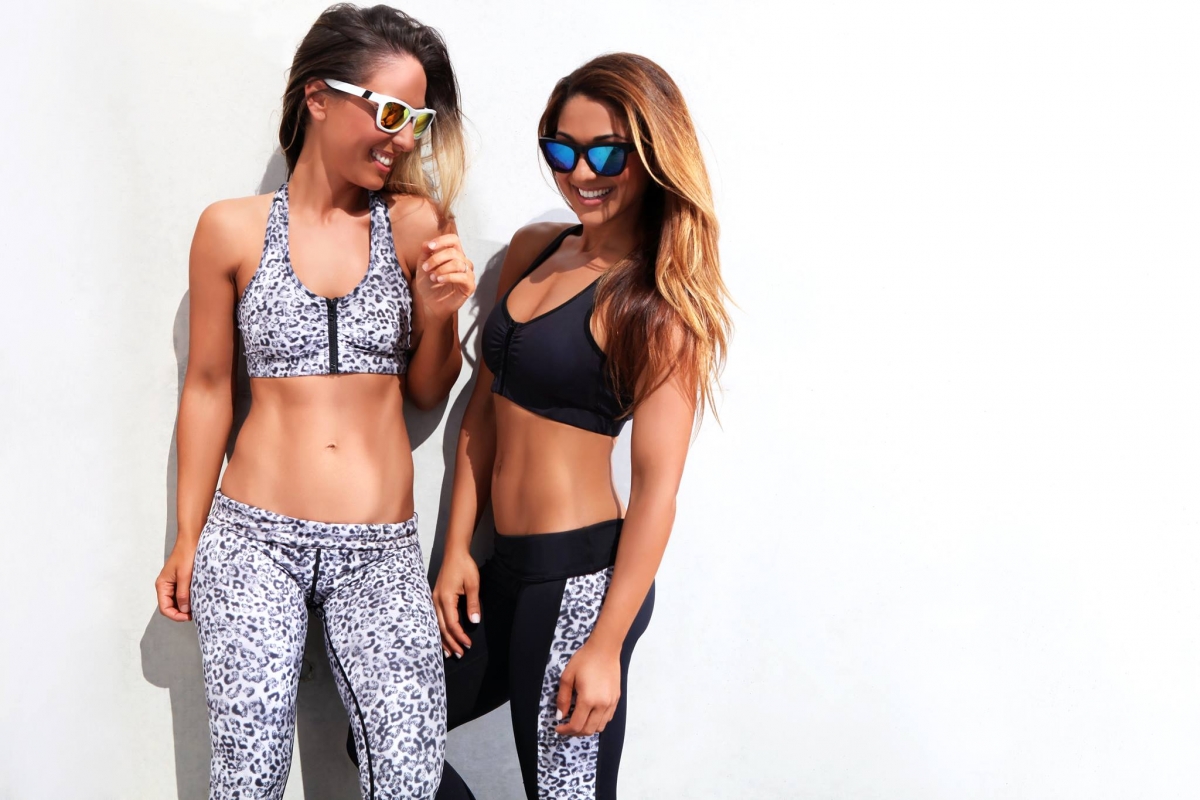 Got a favourite place to shop online for your workout gear? Let us know, below!