Not so long ago it was pretty simple to navigate Niseko's foodie scene, mostly because there was nothing but a few ramen shops, bakeries and one or two more upmarket spots to treat yourself after a long week on the snow. In the last few years though, there has been an influx of international powder hounds and the restaurants, cafes and bars have done a top job of keeping up with demand.
There are plenty of great options scattered throughout the villages, but here are our picks of the best restaurants in Niseko, as well as the best spots to get caffeinated before hitting the mountain and where to wind down with a plum wine or sake at the end of the day.
Rakuichi Soba
Annupuri
Undoubtedly the best soba noodles in Niseko, probably even the best in Japan, Rakuichi Soba is an experience for the senses. The soba master, Tatsuru Raj, handmakes only enough to serve two sittings at the tiny 12 seat restaurant each day for lunch so you need to get in early, but we promise it's worth waiting in the snow for. Once you're in, the dough is mixed, kneaded, rolled and cut right in front of you and we could swear that watching it in action makes the soba taste even better. You can choose to have yours cold or hot and we highly recommend adding the duck broth and tempura vegetables. If lining up in the cold isn't your thing you can make dinner reservations for their multi-course omakase menu, but expect to pay a premium.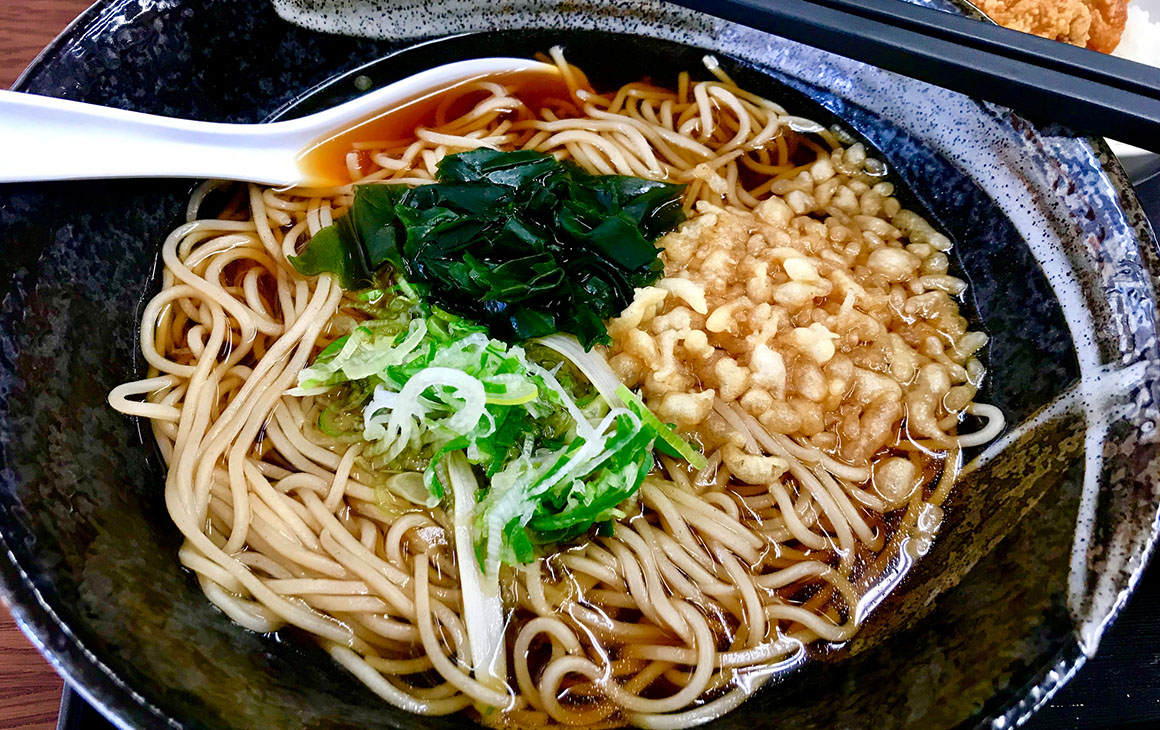 Bo-yo-so
Hirafu
Bo-yo-so is the place to get a delicious (and very reasonably priced) lunch without leaving the slopes. Partway down the mountain under the Hirafu gondola, you can count on mouthwatering ramen, katsu and rice dishes that will fill you up for another few hours of powder. It's always packed inside so you'll probably have to hover over a table of people who look just about finished after you place your order, but we promise you will leave completely and utterly happy and you'll agree that the hovering was worth it. They also do a good hot choccie and red bean bun which you absolutely deserve after a morning of skiing or boarding.
Niseko Ramen Kazahana
Kutchan
Ramen lovers, prepare yourselves, because your minds are about to be blown. Niseko Ramen Kazahana's specialty is potato ramen—a big steaming bowl of miso ramen topped with rich and creamy potato foam. Make sure you ask for the extras—sweet corn, egg and a serving of thick barbecued pork slices—to really top it off. Oh and be sure to get there early—the queue to get in starts a half hour before the doors open.
Izakaya Raku
Hirafu
Izakaya Raku is a foolproof choice for a good night of eating and drinking in Niseko. It's a relatively big place but feels nice and cosy thanks to the charcoal grills going and possibly also thanks to the excellent selection of sake on offer. They do some tasty seafood here, the stuffed squid is particularly delicious, but they also do loads of vegetables and some great meat, so everyone will be happy here. If you're on your own or in a small group, try and get a seat around the grill so you can watch the chefs in action.
Niseko Barn
Hirafu
Epic Japanese food served up in an impressive-looking barn? Sign us up. The Niseko Barn has a big focus on fresh and local produce and you can just about taste the love the team pours into their menu. The local Hokkaido mussels steamed in sake are a must and you'll want to try the flame-grilled wagyu sushi too. These guys do some pretty legendary cocktails and they have an impressive wine list so don't be shy.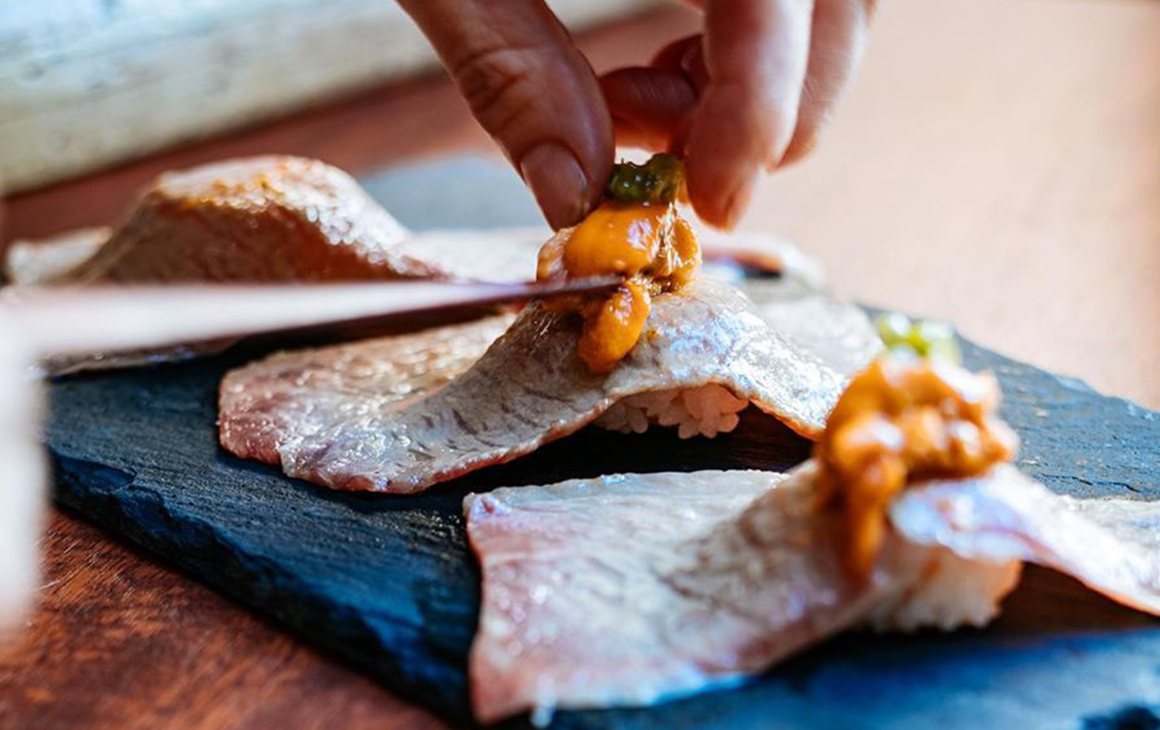 Nabe Nabe
Hirafu
While Nabe Nabe is not exactly cheap, the food is fresh and bursting with flavour so it's a worth a look in while you're on holiday. They specialise in shabu-shabu style nabe, a Japanese hot pot which is cooked at your table. The delightful staff will bring a huge bowl of boiling liquid along with uncooked vegetables plus meat or seafood and you get to add your ingredients to the dish and watch it cook in front of your eyes. You can choose to have it with soba or rice plus you'll always have a couple of delicious dipping sauces to up the flavour factor. The king crab is legit, though most people can't go past the wagyu beef.
A Bu Cha 2
Hirafu
One of the originals and still one of the best, A Bu Cha 2 has been keeping skiers and snowboarders well-fed in Niseko for at least a decade. The sukiyaki (another kind of nabe or hot pot with the ingredients cooked in a delicious shouyu broth) here is a total winner, so don't think twice about ordering that, but you'll also want to grab some of the yakitori, a plate of gyoza and maybe a plum wine or two.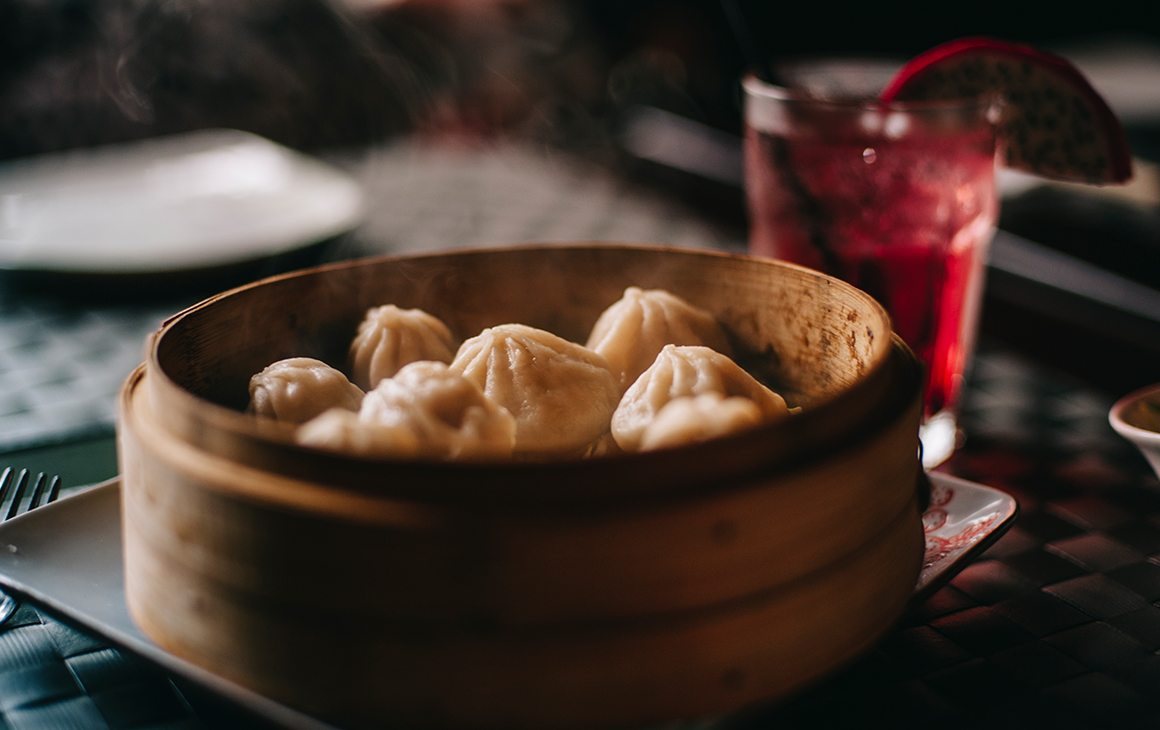 Freddie's
HIRAFU
Right on the main restaurant strip in Hirafu Village is this new spot where you'll find nothing but slow-cooked meaty goodness. Perfect if you've worked up a serious hunger after a day on the slopes, the BBQ masters here dish out three different slow-cooked meats daily, paired with your choice of sides like mac 'n' cheese, Texas slaw, smoked mash and pickles. There's a handful of other dishes on the menu, but trust us, the BBQ platter is where it's at. With beer on tap, plenty of Japanese spirits and a DJ that turns the place into a club c ome 10pm, Freddie's is your one stop shop for a rollicking night.
Bar Gyu
Hirafu
Bar Gyu is another golden oldie which just gets better with age. Also known as the fridge door bar—you literally enter through a fridge door—you might have to wait a few minutes for a table but once you're in, you'll be in heaven. The cocktails are next level, the music is outstanding and the vibe is absolutely buzzing. If you're after a fun night out with a good selection of Japanese whiskey, this is the spot.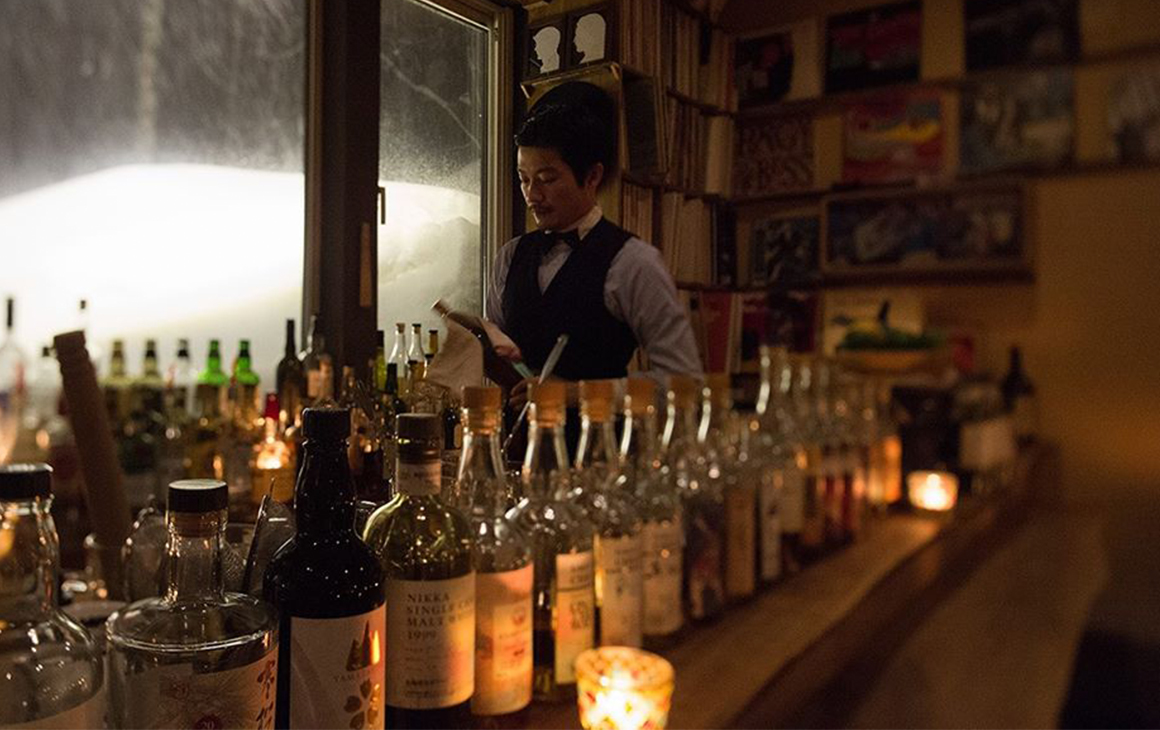 The Mountain Kiosk
Hirafu
The Mountain Kiosk is a sure bet when you need a caffeine hit in Niseko. The coffee is consistently delicious and they also serve up some delicious sweet treats which are perfect when you need a bit of an energy boost to get you back out on the snow. The interior is ridiculously beautiful so if you're the type that likes to Instagram their morning brew, you know where to go.
Gloorious Coffee
Hirafu
Another excellent choice for a coffee pit-stop, Gloorious Coffee brews a good cup of joe using Allpress beans. It's located inside the Rhythm ski rental shop so it's perfect if you're waiting for a mate to get their act together. They also have some yummy muffins and very tempting baked treats that you'll want to get your hands on.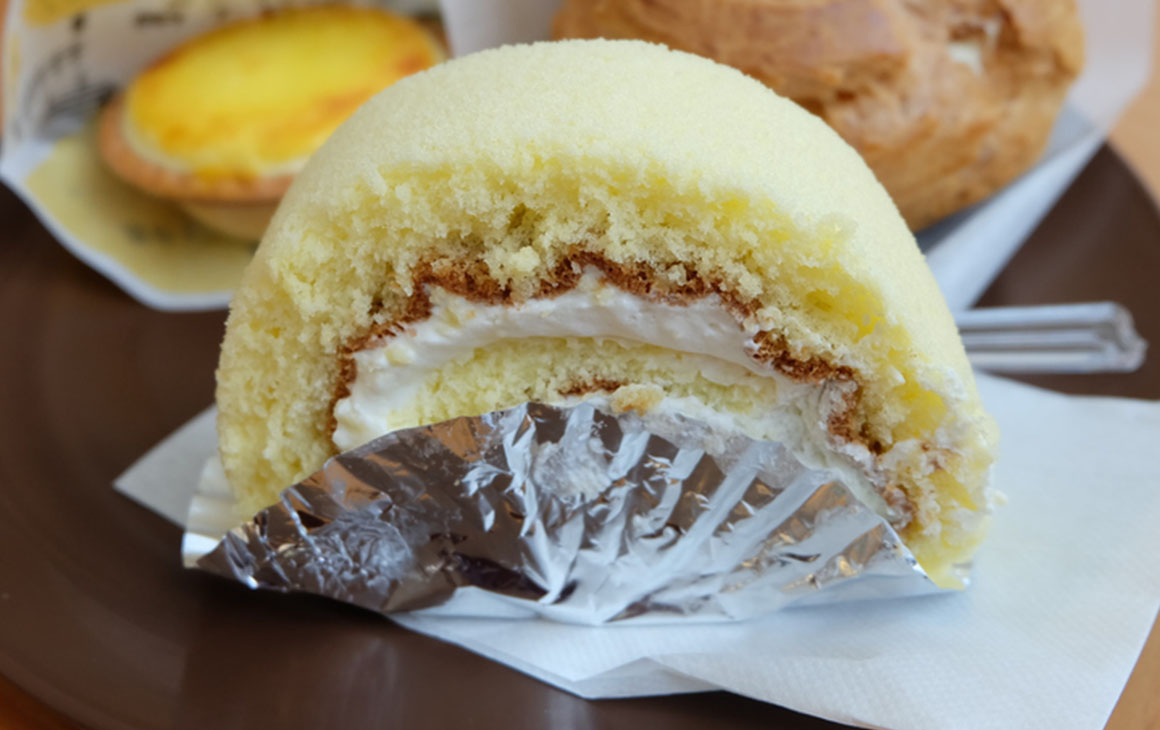 Milk Kobo
Niseko Village
The cream puffs and Hokkaido baked cheese tarts at Milk Kobo are totally life-changing and completely addictive. Go to the store which is in between Hirafu and Niseko Village for the experience, but you'll also be pleased to know there's a little cart set up on the main street in Hirafu which dishes out warm, melty cheese tarts well into the evening. Did we mention they do chocolate flavoured ones too? You. Are. Welcome.
Green Farm Cafe
Hirafu
Brunch lovers, this one's for you. Fuelling up before you hit the slopes is important, and at Green Farm Cafe, you can do it with a scrumptious plate of pork hash, eggs benny or caramelized French toast. Lunch is equally delicious, and the coffee is some of the best in town, while the selection of baked goods will have you wanting to go back for seconds. Best of all, there's options for vegans, vegos and those with gluten or dairy intolerances, so everyone in your ski crew can feast.
Once you've eaten your way around Niseko, it's time to check out the stunning Kanto region.
Image Credit: Cameron Whitman, Niseko Barn, Glen Claydon Photography, Srisupak_L, Kriangkrai Thitimakorn