Don't you just love this time of year? When clothes wearing is at a total minimum and afternoon drinking in the sun is at a maximum—it really feels like summer.
With this in mind, our mates at Bombay Sapphire have put together a list of epic drink concoctions that are as thirst quenching as they are visually pleasing. Trust us, they know a thing or two about making the best quality drinks (every single bottle is made from botanicals sustainably sourced all over the world—think liquorice from China, lemons from Spain, coriander from Morocco, cubeb berries from Java...yes, seriously.)
Round up your closest pals, post a #humblebrag pic on Insta and really show the world that you're living your best life this summer!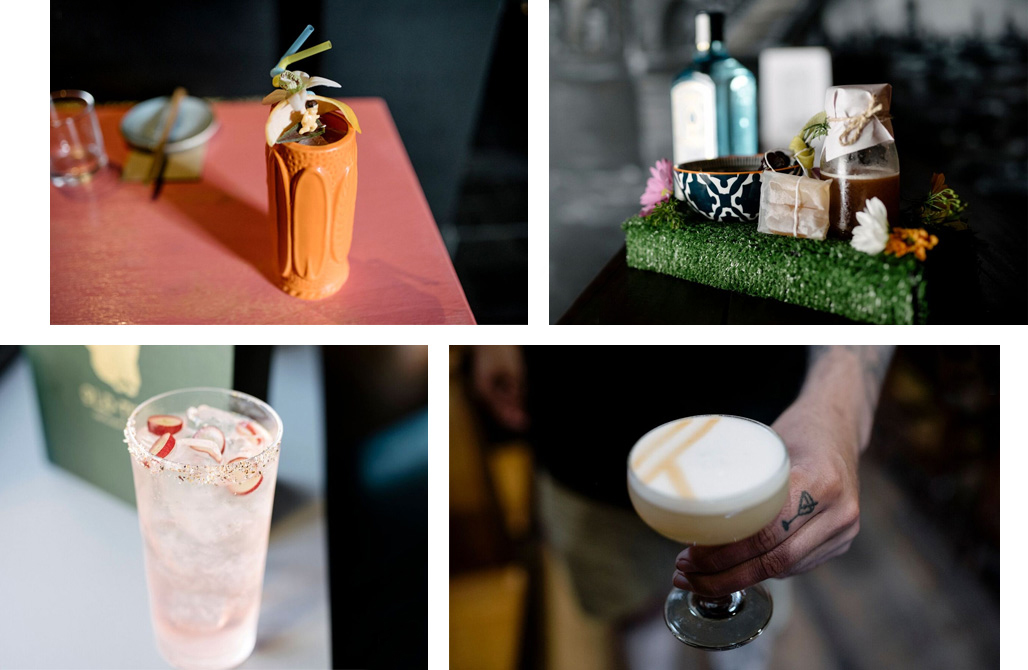 #1 The Java Juice
Aloha Bar
'The Java Juice' is named after the majestic lands of Java, Indonesia. Aloha Bar's cocktail combo of coconut, lychee, gin and mandarin peel provide a refreshing splash of the tropics with a solid finish (just like that first wipeout that leaves you upside down on the beach wondering what just happened).
#2 The Oriental Sapphire
Bowery
The name alone sounds luxe AF so the drink is no doubt just as impressive from Bowery. This Chinese-inspired elixir combines ginger, peach and pear puree, Chinese five-spice and gin (obviously) to serve up one satisfying beverage. There's a myriad of flavours bouncing around so it's definitely one for the senses.
#3 Carita Coast Lunch
Seymour's
When life gives you lemons, mix it with gin! That's what the team do over at Seymour's, anyway. This is the hero of this tipple, paired with chamomile Aperol (yes, it's a thing), almond and rosewater syrup, finished with a garnish of fresh mint. This light cocktail goes hand in hand with the ocean adjacent location.
#4 Saxony
Soho Place
Named after the lands of knights and medieval times, the Saxony from Soho Place is powerful and eclectic with an ingredient list that stands right out. It's got a healthy dosage of Jagermeister (bear with us here), gin, strawberry and blueberry jam, plum bitters, a little lemon juice, topped with ceylon and assam tea. Trust us, this one is worth bending an elbow for.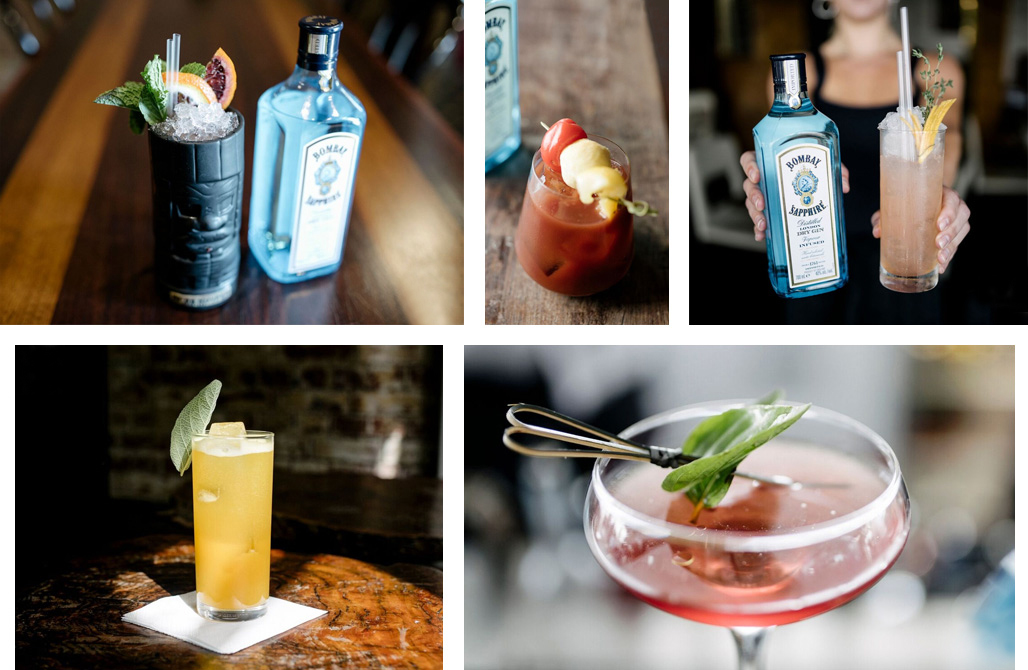 #5 Westside Fizz
Black Bear Lodge
The Westside Fizz over at Black Bear Lodge showcases a taste of West African flare. Giving a new lease on life to earthy/spicy ingredients like pumpkin puree, ginger, chilli oil, lemon, gin and ginger beer, this thirst quenching number will give you a taste for the region, but we hope your spice tolerance is on point for this guy.
#6 Tuk Tuk Highball
Press Club
Whether you need a little hair of the dog, or you're just in the mood for making breakfast a little more interesting, this Spanish number is fun for all. Think DeKuyper Mango, Lemongrass Soda, Palm Sugar, Lime Juice, peach bitters and gin. Bye bye coffee, we'll take three of these please.
#7 Gatto
Old Tom Restaurant & Gin Bar
Literally the Italian word for cat (who would've guessed!?) this Euro number from Old Tom Restaurant & Gin Bar is fresh to death with Prosecco, grape juice, gin and juniper salt. It's poised to be our tipple of choice for summer (and a top shelf choice even if you're not a crazy cat person).
#8 The Casa Blancan Botanist
Byblos
Almost as if you were lounging in Marrakech swilling drinks in the sun, this refreshingly light cocktail will ensure you appear as classy as Mr Bogart at Byblos. Featuring apricot brandy, gin, cardamon, cinnamon, grapefruit, orange and lemon, it's a no-brainer. Of all of the gin cocktails in all the world, this one walked into ours.
#9 Gin & It-aly
Blackbird
A glass of Gin & It-aly perched atop the Blackbird rooftop while soaking up the Brisbane sunshine is total bliss—we're speaking from experience here. Think of this as a sophisticated G&T: basil, Bombay Sapphire and pickled ginger oil. We feel just a little bit fancy.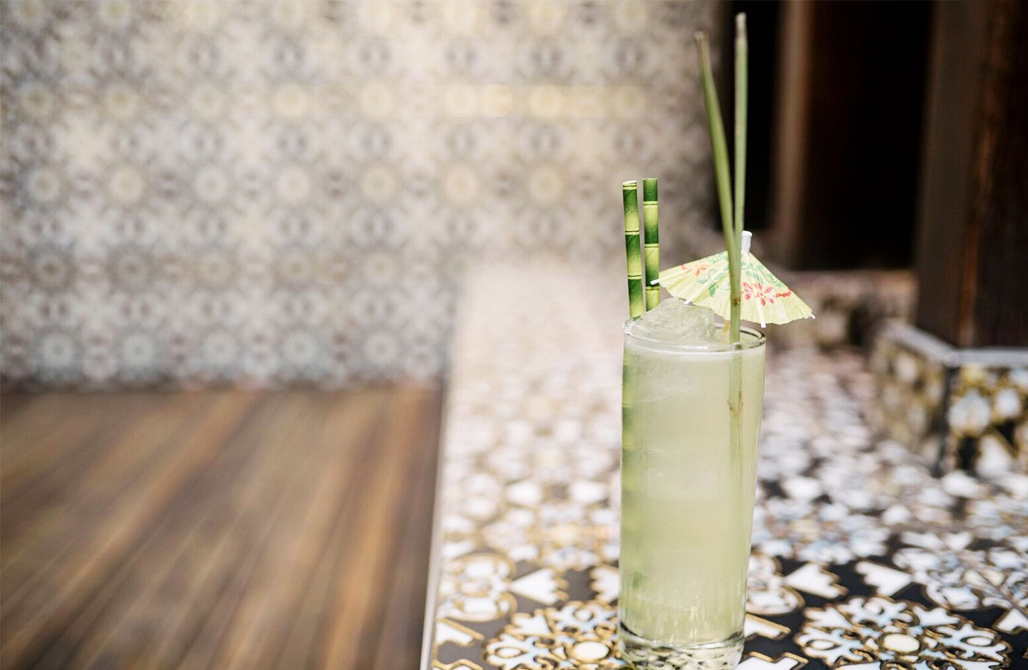 #10 Merienda Cocktail
End Bar
When you have Spanish red table wine, Spanish spice mix, tomato juice, lemon and Bombay, nothing can go wrong!
So take your Sunday sesh up a notch with one of these Bombay-inspired beverages, because let's be honest, it's 2017 and a vodka lime soda just doesn't cut it anymore!
Editor's note: This article is proudly sponsored by Bombay and endorsed by The Urban List. Thank you for supporting the sponsors who make The Urban List possible. Click here for more information on our editorial policy.