Any Instagrammer is well aware that when it comes to collecting likes and new followers, pets do it best. Cute dogs are so insanely popular on this instantaneous app that many a pooch now has their own Instagram account (and most likely has loads more followers than you do). Despite the obvious impediment - that they don't have the digital requirements to take selfies, caption photos, and hashtag their snaps - dogs have managed to pretty much corner the Instagram market.
Because the charms of a selfie-taking pug and a pooch with a better wardrobe than you are hard to resist, here are our picks for the best dogs to follow on Instagram.
Let's hear some pupplause for our winners...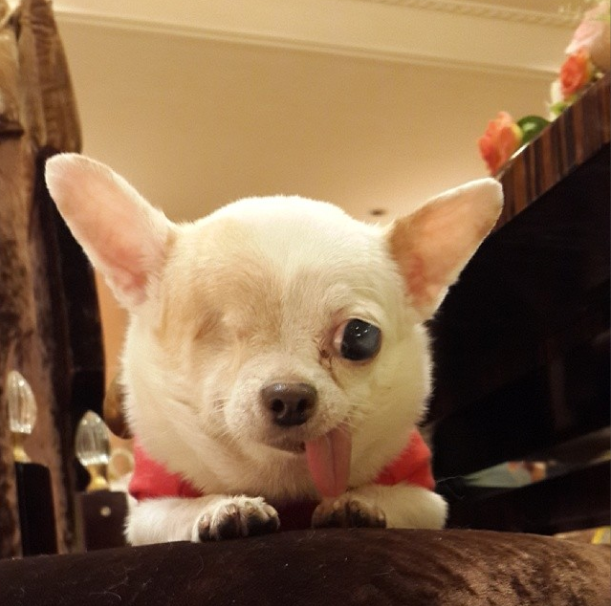 Yogurt @Yogurt_Thepirate
There's more to Yogurt than meets the eye (see what we did there?). The five-year-old Chihuahua may only have one eye and a slightly inanimate tongue, but, nonetheless, she is adorable, full of happiness, and will make your day when she pops up in your feed.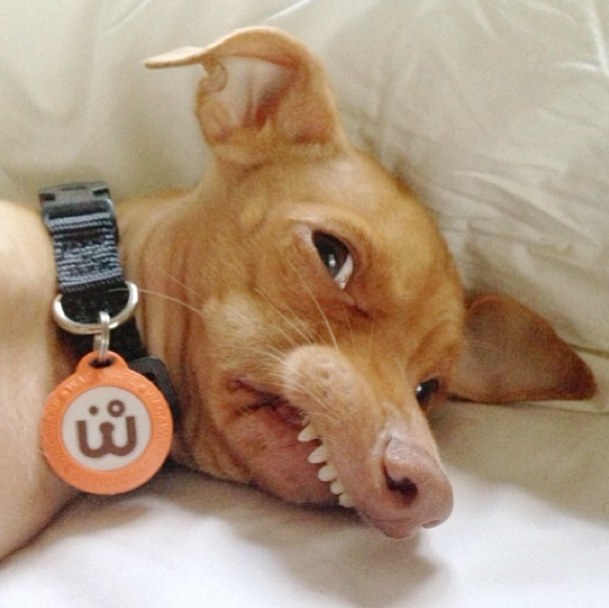 Tuna @Tunameltsmyheart
Not a traditional beauty, Tuna was abandoned by his previous owners and left on the side of the road, but now has not only a loving owner but also serious celebrity status (he's got over 700,000 followers). Not bad for a dog with an overbite.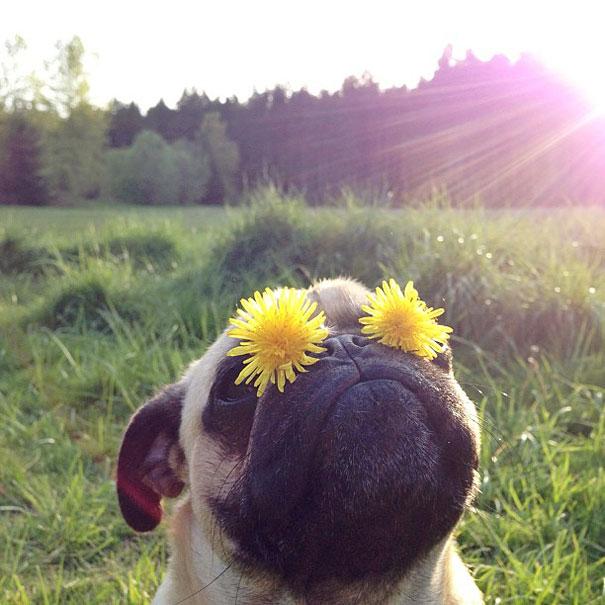 Norm @Jermzlee
As we've already stated, dogs, technically, can't take selfies. However Norm the photogenic pug has managed to do the impossible and perfect the pet selfie, and he does it well. He must have loooong arms.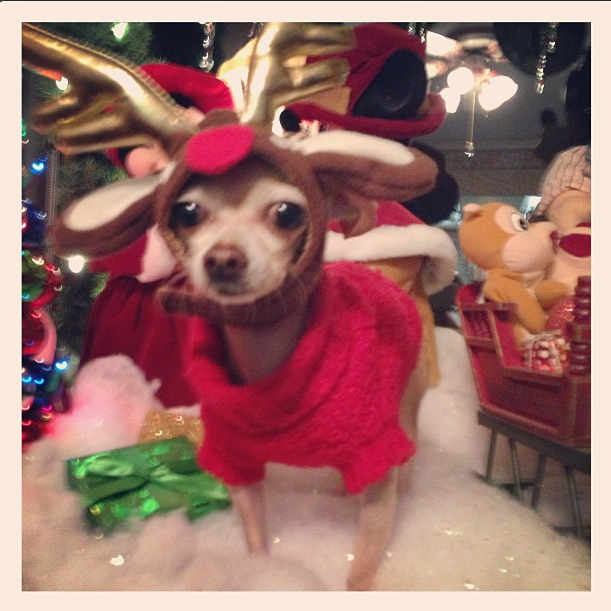 Pork Chop @Porkchopadventures
Pork Chop has loads of sartorial adventures, thanks to his stylish daddy, Mr Joe Zee, Fashion Editor at Elle Magazine. A chiuwawa of the bulging-eyes variety (those are the best kind, in our opinion), Pork Chop has lots of cute doggie friends who come to visit, and his dads like dressing him up in adorable outfits. Also, because of his life in the high-end fashion world, Pork Chop can often be a bit of a #bitch, and it's awesome. What's not to love?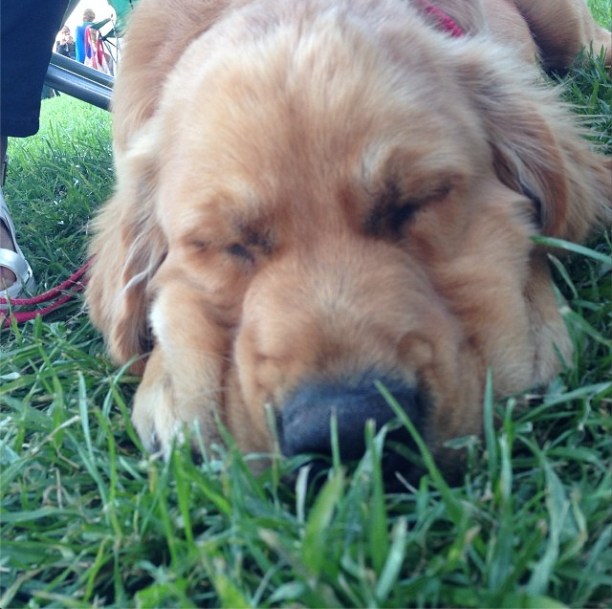 Arnie @Arniegoldenretriever
Fans of classic breeds will appreciate the all-round wholesomeness coming from Arnie the Golden Retriever's Instagram account. Arnie loves the beach, taking naps, and hanging with his family. Too darn cute!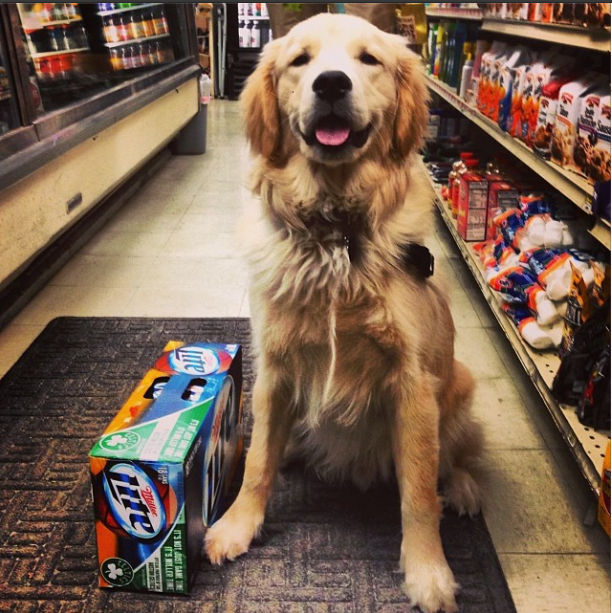 Simon @Simon_sayswoof
Simon is a good looking dog from Boston, who's journey from puppy to big boy has been documented in detail, with hilarious captions to boot. Watch Simon roll in the snow. See Simon begging for a walk. Join Simon at the bottle shop buying a carton. Yeah, he's cool.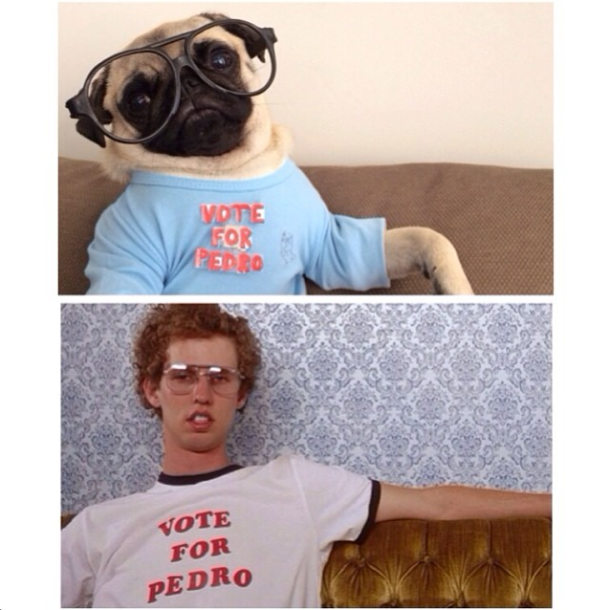 Mochi @justanotherdogblog
The pug from Sydney's Surry Hills is gaining legions of followers with his bang-on 'movie moment' recreations. Dirty Dancing, Napolean Dynamite, Grease, Bridget Jones' Diary, There's Something About Mary… you name it, Mochi's recreated it in all his wrinkle-faced glory.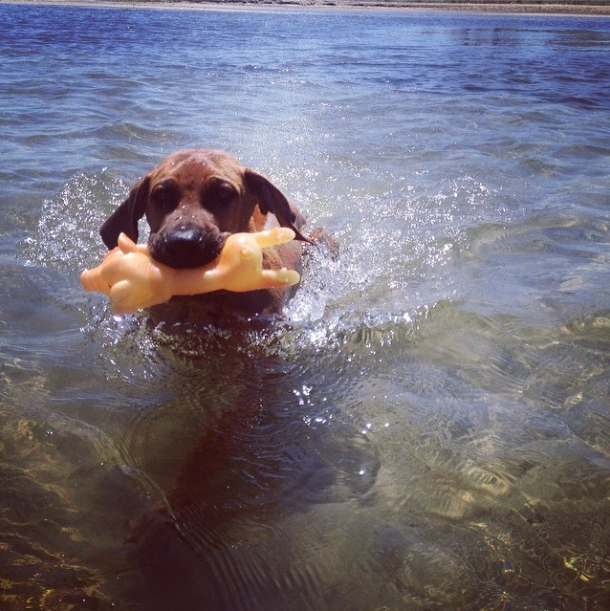 Leopold Tolstoy @Leopold_Tolstoy
Leopold is an #adorbs Ridgeback who likes cuddles, dandelions and long walks on the beach. A classic dog to follow; there are not gimmicks here. Just lots of puppy love and cheeky one-liners.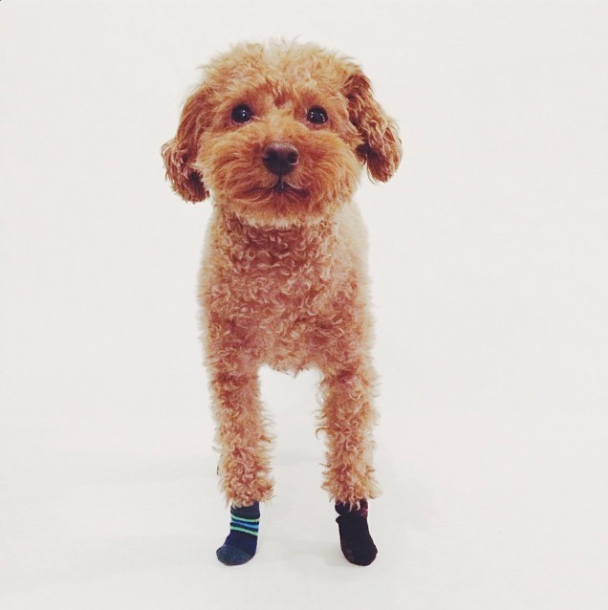 Logan @Loganslook
In the much coveted award for cutest dog on Instagram, Logan is surely a heavy contender. Logan's a toy poodle who lives in Toronto, occasionally wears beanies, often wears TINY DOG SNEAKERS, and likes snuggling up in bed. You can follow this very double tap-able dog here.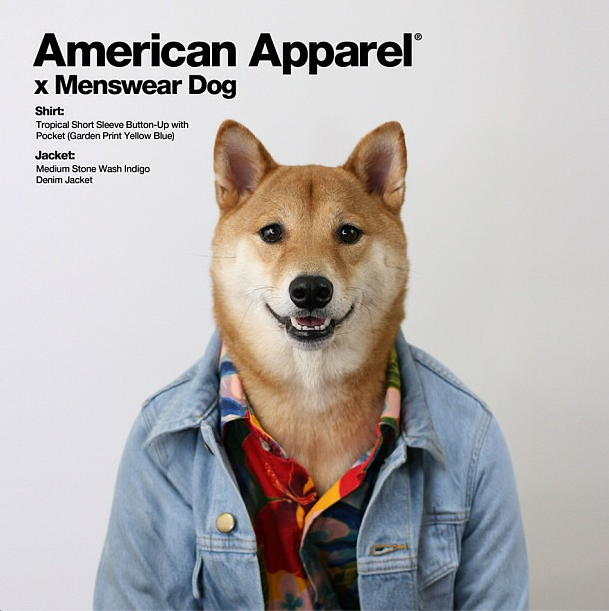 Menswear Dog @Mensweardog
Follow Menswear Dog, and get ready for some outfit envy. Living in NYC, with a penchant for all things style, his interests include never washing his selvage denim and lurking around Soho. He's also weirdly handsome, and has a few ad campaigns up his stylish sleeve.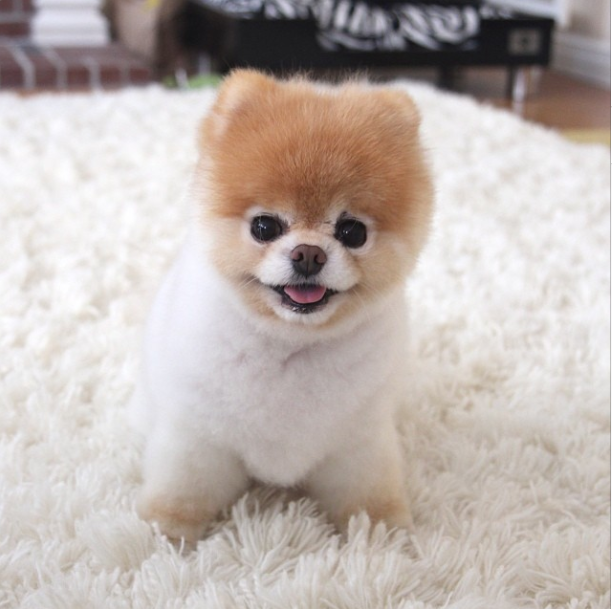 Boo @Buddyboowaggytails
He's already officially the "cutest dog in the world" so you can bet he's going to add some 'nawwwww' to your Instagram feed. That fluffy forehead will win your heart, no trouble. Find this very popular dog of Instagram here!