If you love New Zealand as much as we do, then come closer because we have some seriously exciting news for you: from today Urban List is expanding to cover the whole of New Zealand.
Last month we decided to put the question out to you, our readers: should Urban List expand beyond Auckland? And, your answer was a resounding yes.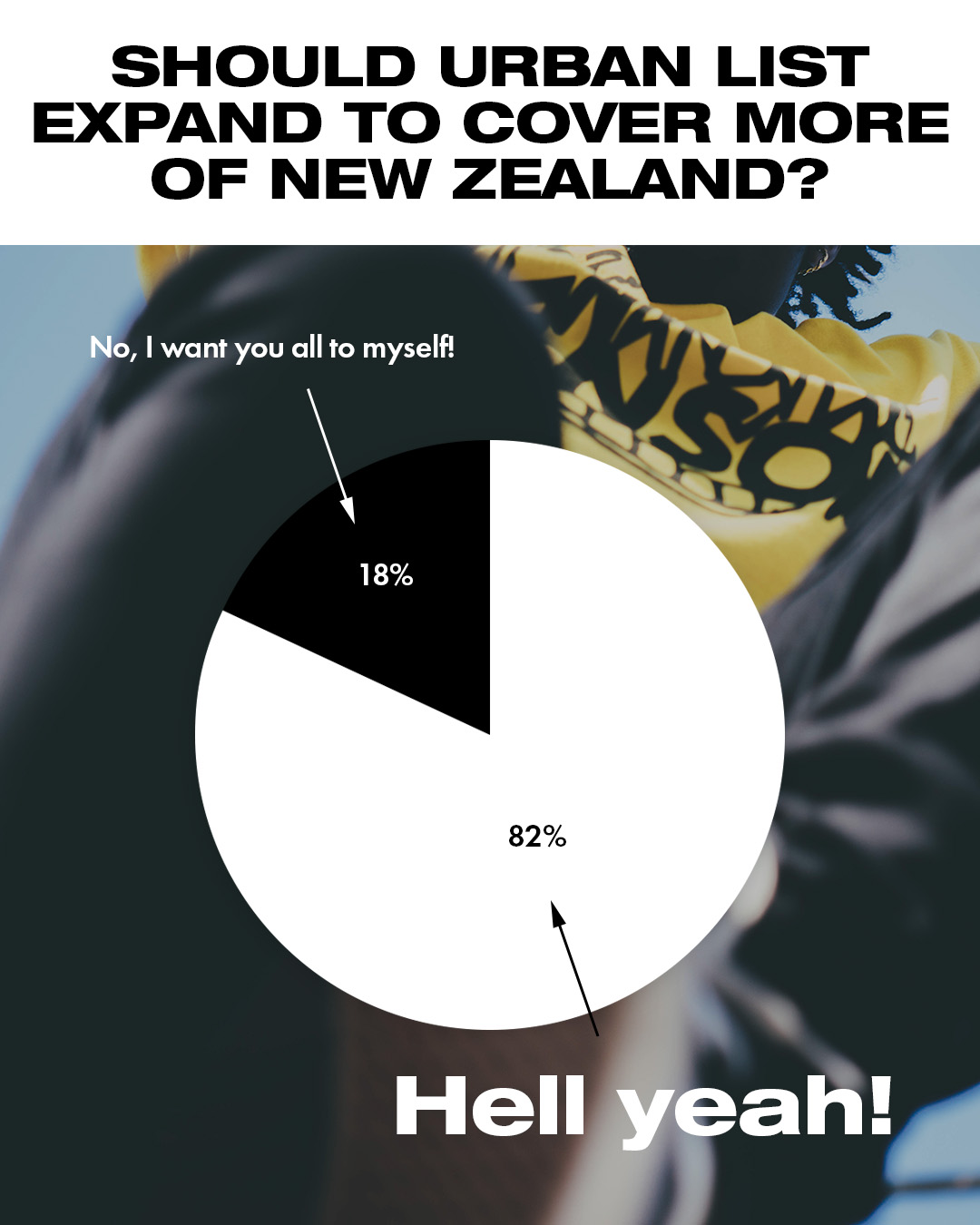 Today, we take that feedback on board and with great excitement announce that Urban List is sharing the best of the best beyond Auckland and is now Urban List New Zealand.
That's right, all New Zealanders will now be delivered the deets about epic new openings, or fried chicken festivals or where to dine in igloos under the stars. We'll be showcasing the best of the best of Hamilton, Wellington, Christchurch, Dunedin, Queenstown and beyond, too. From the best bars, restaurants or things to do, you'll find it all on Urban List New Zealand. With locals on the ground, we'll do our best to help you sort what's good from great.
Since launching in Auckland in October 2015, Urban List has helped locals live their best lives. We've shared everything worth knowing across entertainment, style, food and drink, travel, beauty, health, careers and, of course, things to do. And we'll be doing more of the same but in more cities across New Zealand.
The best news? All of your family and friends that live outside of Auckland will now have a use for your favourite website! Don't forget to share the news with them, get them to like our Facebook page, follow our Instagram, or sign up to our weekly emails.