Going out can be a bit of a drag when you always find yourself heading to the same old spot. Sometimes of a Friday eve you need to shake it up, so we're bringing you 10 bars that you may never have heard of, until now. Some are new, and some may not be on your radar yet, but you should most definitely check them all out!
This little hole in the wall in the Emporium is a well-kept secret, and a whiskey-lover's paradise. An extension of the Nant Distillery in Tasmania, if you're after a world-class single malt, this is the bar for you. The tapas style menu is a celebration of Tasmanian produce, including some divine cheeses from the island.
Specialising in American-style fare, Yard Bird is most well known for its chicken wing selection, in particular their 'death wings', which are as spicy as they sound. Serving up a prime selection of specialty beer and wine, and with outdoor seating and cosy couches, Yard Bird is a great spot to stop and sit a while on Brunswick Street.
You may not have heard of Euro Garden yet, because it's brand spanking new! Oh, and we wrote about it here. Part of the Urbane, Laneway Bar and Euro trilogy, Euro Garden is the newest example of inner-city hotspots giving CBD laneways a makeover. Off Mary Street, down Spencer Lane, and open every Friday from 12pm, you'll find a bar and barbeque on hand, sizzling corn cobs and sticky chicken wings, stop over here for the one of the hippest afterwork drinks session in town.
Ok, so you maybe have already heard of the Bistro, but did you know they have also got a slick new metro bar ready and waiting for you and a few friends to settle in for a Friday drink? Enjoy the buzz of the working crowd as you chow down on a truncated Bistro One Eleven menu, customised just for the bar—think sliders and charcuterie—in this chic, inner-city space.
This craft beer bar in Newstead is serious about beers, and its extensive drinks list is testimony to their devotion to the amber liquid. The bar menu in this little cosy bar ain't too shabby either, with hot dogs, buffalo wings, sliders, and chilli fries. We think this is the perfect winter spot to sip a stout on a Sunday.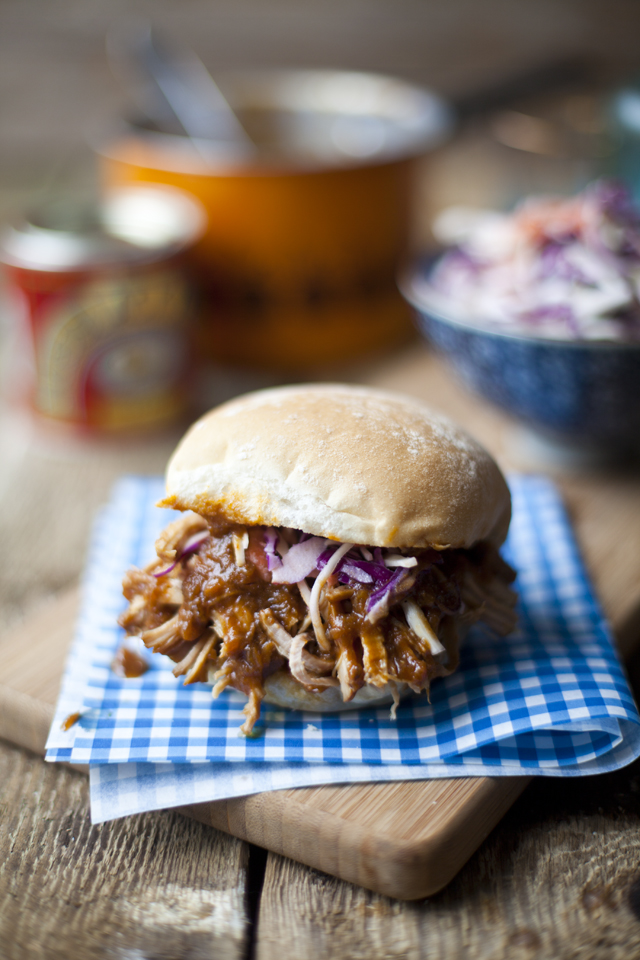 Every Thursday and Friday you can head to this Newstead cooking school, café, and wine tasting haven for a drink from their lounge bar. Housed on Ross Street, many a Newstead local has already discovered this little gem, so get down to this little piggie this Thursday and join the crowd.
Small bars are where it's at right now, so it's no surprise we just love O'lea in Woolloongabba. This dimly lit suburban wine and beer bar can be found on Stanley Street, and is already a smash hit with locals who come for the pork steam buns, wagyu burgers, and scallop and potato cakes (and the drinks, of course!).
West End newbie, Cobbler brings a touch of sophistication to the WE scene, with it's brooding, romantic lighting, exposed brick work, and extensive cocktail and whiskey menu. You can find this new whiskey bar off Browning Street, just off the main strip.
The PSC has a loyal following of fans who are already in the know about this Brisbane institution. All we know is that you should get your butt to this bar if you're looking for some fun. There's a beer garden and live entertainment every Friday from 5pm, and we hear a rumour they serve free sausage rolls—it's a done deal!
Housed in an old pub in South Brisbane on Montague Road, The Joynt is a pumping live music venue from Wednesday to Sunday, and a bar the rest of the week. It's also a café during the day, with food available 'til late. The Joynt is known for it's chilled vibe, and there are plenty of arcade, pool, and board games to keep you entertained (not that you'll need much help in that department.)
Image credit: The Boys Club, Donal Skehan