You don't often see us complaining about living in the fair Australian weather. But at the moment we are completely envious of anyone who's currently state-side, because the lucky kids in the northern hemisphere are coming into summer (and, subsequently, festival season), and we are heading out of it. Coachella has just wrapped up in the Californian desert, with the likes of Grimes, James Blake and Phoenix stomping-it -up on stage. And while we love our Aussie festivals, we can't help but act like total busy bodies with our noses pressed against the glass when the inevitable party pics and style shots come out post-Coachella.
In particular, we're drooling over picks from the Mulberry BBQ Pool Party and its super-glam', palm-fringed, poolside atmosphere. If you're like us, and grabbing a cheeky cocktail in stylish, sunny surrounds sounds like your idea of heaven, we may have found a solution closer to home.
The place you're searching for is the uber-stylish pool deck at South Bank's Bacchus. It's the prime spot in Brisbane to soak up the sun on a Sunday and indulge in some slick house beats. The Bacchus team really know how to do a glamorous afternoon—think Café del Mar meets St Tropez. The smooth tunes and sophisticated surrounds add to the luxe Ibizan ambience and exclusive feel of the venue (they even have a live saxophonist). This is poolside partying at its most opulent. As soon as you walk in the door you'll be craving the full cocktail-in-hand, floating-on-a-lilo experience, and the bar staff are on hand to help.
The selection of drinks on offer is what you would expect from such a luxe party spot: Loads of your favourite bubbles (think Moet and Louis Roederer), a sharp collection of spirits, and an array of cocktails and punches that perfectly match the sunny surrounds. You could order the Social cocktail, a delightful mix of rhubarb, strawberry, and silver patron, but we think you should just cut to the chase and order a round of the Champagne Punch—it's the best of both worlds. You certainly won't go thirsty in this city oasis.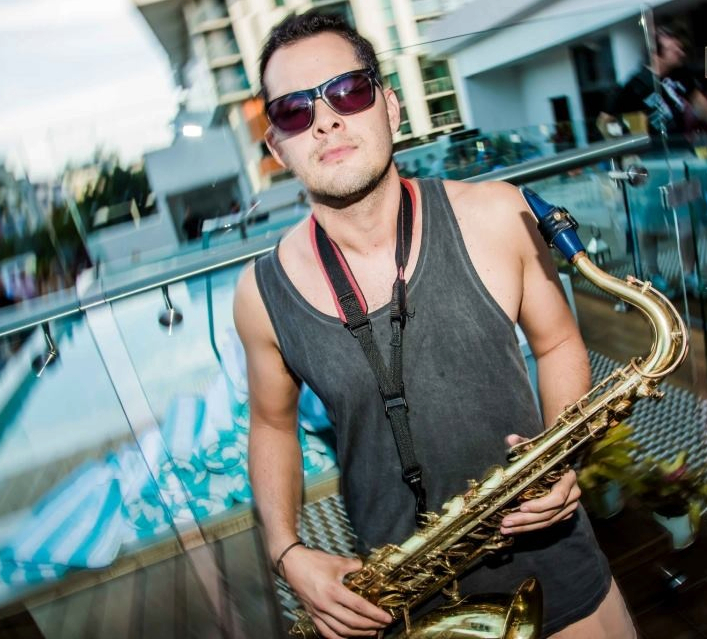 And should you require a something more substantial to keep the party going, the exquisite bar menu is close at hand. With tapas, crostini and, our personal favourite, the Bacchus Club, we recommend you come hungry.
The best part of the Bacchus poolside party experience comes when the sun starts to sink and the Brisbane city lights come on to light up the night. The pool, itself glows of a night-time and looks, if possible, even more enticing then it does in the day. This is one pool party you don't want to miss, and luckily it's on every Sunday from 2pm until late. Bacchus Poolside Sundays are definitely where we'll be sunning ourselves until festival season rolls around again.
TUL Note: Today's List Love post is proudly sponsored by Bacchus and endorsed by The Urban List. Our sponsored posts will never be a secret - the List Love seal will be stamped on any sponsored material you see on the site. Thank you for supporting the sponsors who make The Urban List possible.
Image Credit: Pinterest