It's Friday, which means it's time to look busy while you waste as much time as humanly possible. With that in mind, here's links of the week:
We miss Girls. Season 3 feels like an age away, so, in the mean time, here's the best and worst of Lena Dunham's Outfits on Instagram.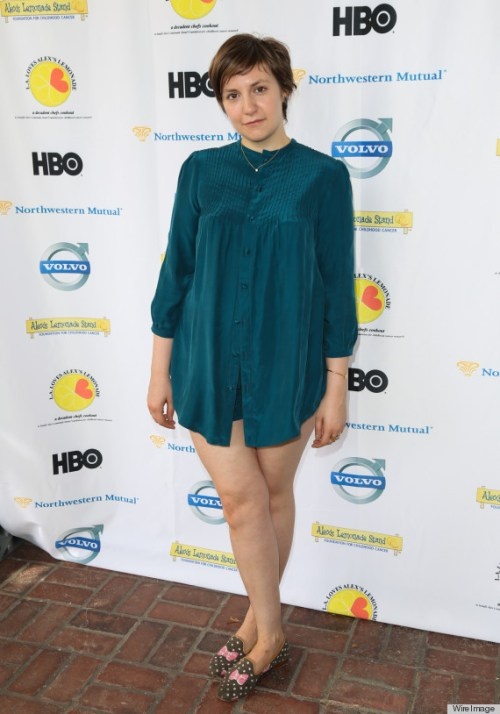 Because it's Friday, and you deserve a treat, here's The Definitive Guide to Jon Hamm. And also because it's Friday, here are 10 bars you might not have heard of, but should most definitely check out tonight.
Kimmy Kardash' has been testing a few friendships, sending out fake baby photos to see which of her 'friends' would leak them to the press. Judging by the proliferation of said fake baby photos, it looks like Kim's going to have a few less guests at her next wedding.
In other K-related news, Kris Jenner defends little North West's moniker. You're fighting an uphill battle there, KJ.
Is walking down the street and running into everyone you know, your idea of hell? Then you'll love this semi-satirical app. Hell is Other People shows you where your Foursquare friends are, so you can avoid them like the plague. The journo who trialled this little bit of anti-social networking ended up in the middle of nowhere. But at least he didn't have to make small talk.
Skywhale for Prime Minister.
Sure, he looked pretty good squelching out of that pond, but would Mr Darcy even be a babe without Pemberley in his back pocket? The Telegraph investigates.
This French Mum tried to impersonate her daughter so she could sit her English exam. That's one lucky kid. I can't even get my Mum to text me back.
If kids could tweet like grown-ups do, what would they say? Buzz Feed finds out.
This bad-ass 9 year old managed to make it through Turkish customs using the passport of her stuffed toy unicorn, Lily. Apparently Emily's parents grabbed the stuffed toy's pretend passport on their way out the door, and customs officials failed to notice little Emily doesn't have a massive horn growing between her eyes.
Image Credit: Echo Net Daily, Pinterest