We all know acupuncture for its ability to successfully treat pain. But acupuncture is also great for treating a lot more than just your average ailments. Studies show that regular acupuncture sessions minimise stress and can help to align any disharmonies in the body (which might be the cause of problems like anxiety, migraines, skin disorders, and even infertility).
Along with all these health benefits, acupuncture can also be used cosmetically, increasing collagen production, strengthening muscle tone, tightening skin, and brightening up dull eyes. And, being the vain people we are, we want some of that.
Because going under the needle can be daunting without some guidance, we've developed our list of the best acupuncture clinics Brisbane has to offer. Check it out!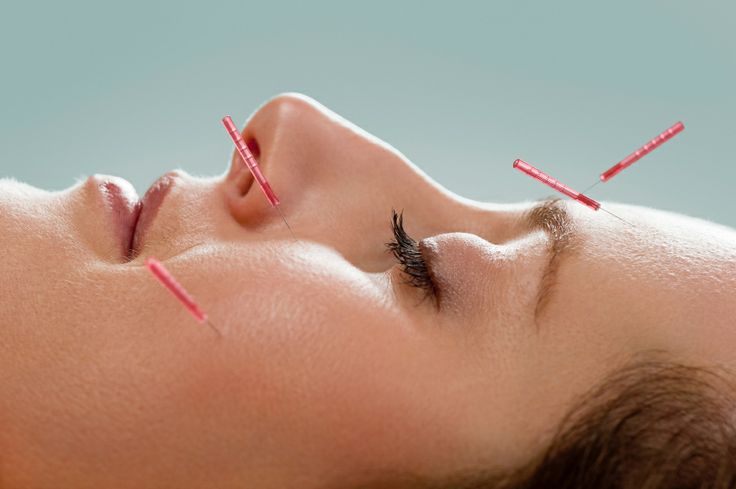 Body & Soul Acupuncture Clinic
Local acupuncture expert and owner of Body & Soul Clinic, Eric Drescher, is dedicated to a holistic healing approach when it comes to his patients. No patient is the same, and no condition is the same, but with Eric's personalised approach and expert advice, you'll be back fighting fit (and looking great) in no time. As well as traditional Chinese acupuncture, Body & Soul offer cosmetic acupuncture, electro-acupuncture, moxibustation, and massage and Chinese and Western herbal medicines, among other treatments. One of Brisbane's best acupuncture clinics, Body & Soul have your insides and outsides sorted!
Health Place
Health Place on James Street is bridging the gap between a health clinic and day spa. The team provide the very best treatments and services to improve their clients' lives, doing so in a comfortable, relaxed environment that is in no way 'clinical'. A list of Brisbane's best acupuncture clinics wouldn't be complete without this New Farm favourite.
Alba Therapies
The aim of the team of experienced practitioners at Alba Therapies is to help you obtain optimal health, while educating you on ways to maintain and monitor your health as you go. As they so wisely say at Alba, "No amount of money, status or possessions can take the place of your health". So if you have concerns, big or small, pay the team at Alba a visit.
Turning Point Acupuncture
Turning Point Acupuncture provide holistic and professional Chinese medicine, acupuncture and other natural therapies. The expert team of therapists are committed to providing compassionate healthcare, while empowering clients to make informed decisions about their health.
Rhythms of Life Wellness Centre
Located in the South-Brisbane suburb of Moorooka, you'll find the Rhythms of Life Wellness Centre. The nature of the medicine practiced takes on a holistic approach, paying particular attention to the body, mind and emotions. Specialising in more than just your average acupuncture, founder Marrietta Lam is also an expert in Chinese medicine. This Brisbane acupuncture clinic also offers cupping, traditional Chinese massage, and moxibustion.
Click here for more of Brisbane's best health treatments!
Image credits: Branan Street Acupuncture