Shantanu Starick is a photographer on a mission—to create new work all over the world without spending or exchanging any money. His wonderful project is called The Pixel Trade, and on his last brief stop over in Brisbane he took some time out to answer some of our questions…
TUL: For the past twelve months you've been working on a project you developed called The Pixel Trade, which combines photography with the age-old bartering system. Can you explain how the project works, and what drove you to start it?
SS: In July 2012 I started an experiment, if you will, to see if it was possible to travel to all 7 continents of the world without using a cent of money on anything; from flights to clothing or even a toothbrush. The way it works is that I trade my services as a professional photographer for a few days, and in return I receive food, shelter, and transport from the people I shoot for. While I trade with people they introduce me to friends and associates who might also want to trade, so that I'm guaranteed to have a shoot to move onto. This way, no gaps come up between trades and this prevents the use of money. It was important to do this without relying on the compassion of people. What I mean is I wanted the people to come out on top monetarily, more so than if they hired a photographer for the work. It would also allow for a more in-depth shoot as time and money are no longer in the equation. This is the basis of the project but a lot more has been discovered over the past 12 months.

TUL: Looking at the beautiful body of work you've produced for The Pixel Trade so far, it seems you've covered a lot of geography! Can you share some of the most memorable locations you've encountered while on a trade?
SS: I've been very fortunate with memorable places and people. From day one, when I stepped off the first plane in Melbourne, it has been nothing but memorable in all sorts of diverse ways. Often, the most memorable are situations that may not seem memorable at the time but you find your thoughts drifting back to over and over again. To me, that is what memorable is. I've had arguments with people in the mountains of New Zealand, I've sat in warmth as I photographed a girl dancing in the rain. I remember driving a rental car (that a trade in Los Angeles had gotten for me) for a trip up to San Francisco. The foggy morning I arrived, I drove towards the Golden Gate bridge and, just as the last exit passed me by (the final chance to get off before crossing the bridge), I realised I'd have to pay a cash toll on the way back over the bridge. I sat on the other side of the bay staring into the fog thinking, 'How the fuck am I supposed to pull this off without spending money?'. I motored back across the red bridge—this was potentially the final moment before I broke the rule of no money. I pulled up at the booth and put my strongest Australian accent on and said, 'Umm I had no idea I had to pay ay, and I only have this weird looking credit card'. The young girl looked at me for a moment, I could see she was amused. She ended up waving me through and said, 'Now you know for next time Mr. Australian'.
Every trade is full of these memorable moments and it paints a very clear picture in my head of the places I have been and the things I've experienced. It is one of the things I love sharing most about this project. I don't think I'd be having as greater and truer experiences of a place if I were travelling with money.


TUL: What is the most unusual trade you've accepted so far?
SS: This question comes up a lot! I think people naturally want to know what has gone wrong or what has been a strange experience, it seems to be what we feed off. In all honesty, of all the trades so far (around 100!) there hasn't really been an unusual one. Well... ok there was one, but I try to keep that one for the first night dinner with each new trade.


TUL: What kind of response have you had from people who've encountered, or been involved in, the project?
SS: I was having a back and forward dialogue with a person in Los Angeles who wanted to trade late last year. I was trying to figure out what exactly he wanted me to shoot because that's the whole purpose of the project. In the end his response was along the lines of just wanting me to photograph whatever I wanted because his family wanted to support the project and the idea. This to me, was an indication that The Pixel Trade was doing something that a lot of people appreciated because of a whole list of reasons. The response I have from everyone I trade with is such that I really feel like I can walk into his or her house at anytime in the future and be right at home.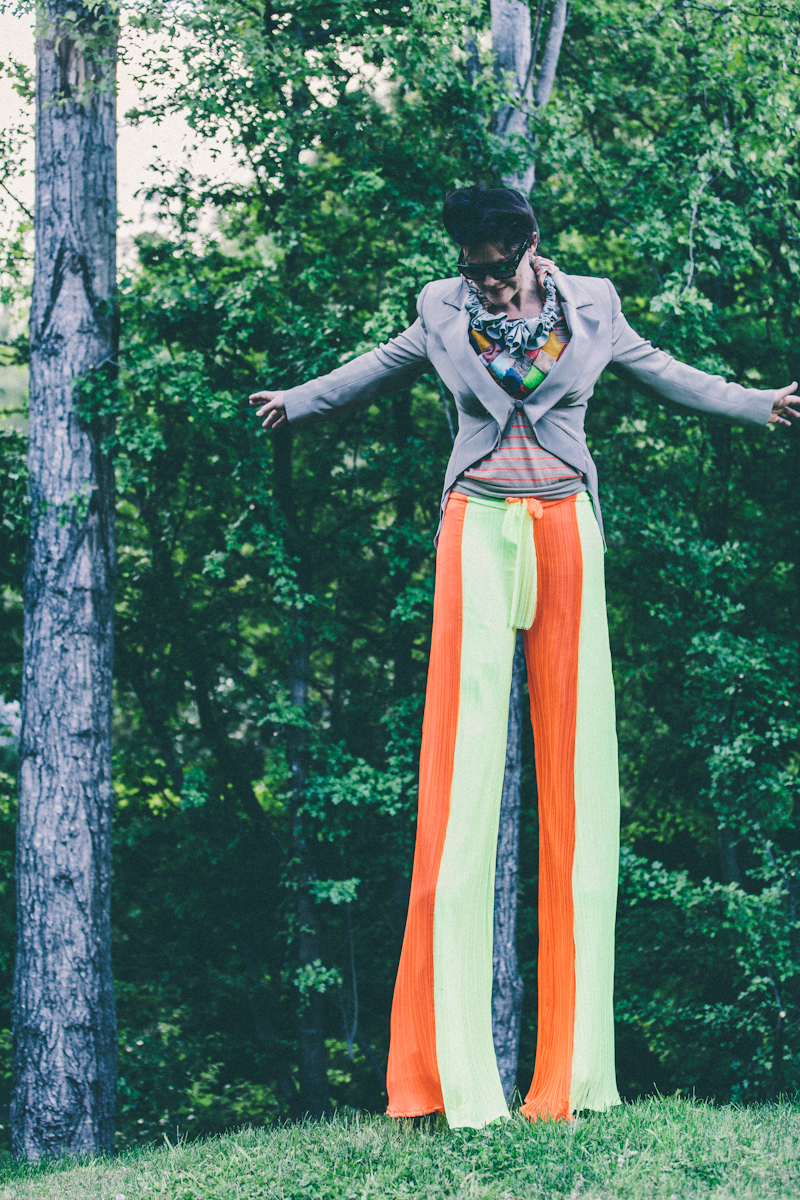 TUL: You're just about to embark on another overseas jaunt as part of The Pixel Trade. Where will the next leg of the journey take you?
SS: The next part of the journey is a bit more country jumping, to my excitement! Within the next 4-5 months I will be trading in New York and other parts of the United States. I have a few more trips back to New Zealand for a larger project within The Pixel Trade. On the 1st of August my toes touch down in Berlin—this will be the first trade on the European continent. That's the next 5 months. I am also talking to people about trades in Africa, Asia, and South America, which may eventuate or change. That would almost cover all continents except I still haven't had any calls from Antarctica, which I think might be the last continent I hit in the project.


TUL: Will you continue The Pixel Trade for as long as there are trades on offer, or does it have an expiry date?
SS: For now, there is no expiry date. I have a lot of ways I want to expand the project, which may increase the duration. I also have a lot of other ideas outside the project that I'd love to pursue sooner rather than later as they are more collaborative.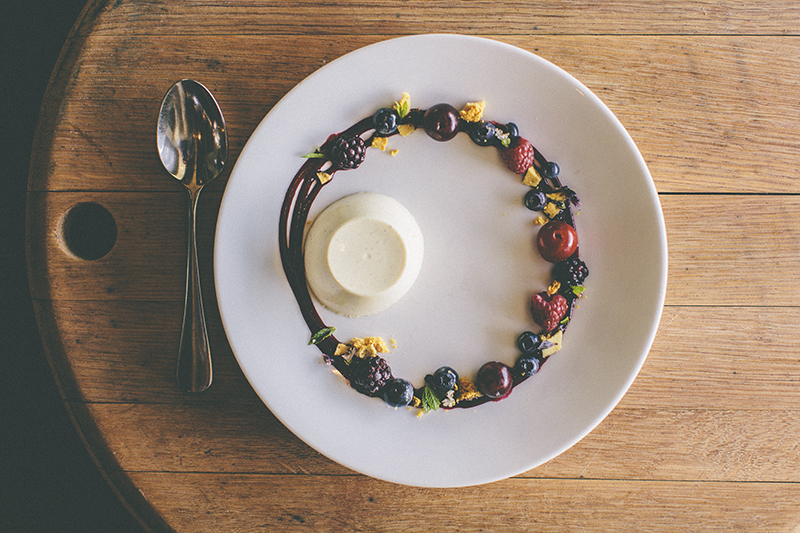 TUL: What has been the most rewarding or surprising aspect of the project so far?
SS: The discovery of what it's like to live without money. In this day and age, if someone wants to live without money, they are assumed to be living out in the mountains producing their own food and staying away from society. These people are often referred to as hippies. My parents were exactly that back in the '80s, but they mixed back into the world after a short time. What I have found incredibly rewarding is realising that I am not using money, yet I am still heavily present within an economy that does.
Another thing has been an appreciation for the smallest of experiences, and I think this comes from things that generate a kind of childishness inside. I remember a trade taking me to see a movie for the first time. I hadn't thought about it, but I actually could not just go and do something as simple as watch a movie on my own. The last time I HAD to have someone with me to watch a movie was when I was a child. So here I was under 'guidance' from a trade, going to the cinemas to see a movie, and as we passed the candy counter they asked, 'Do you want some pop corn?'. When I replied I took on the stature of a 9 year old boy being offered a plate of the most precious thing. In any other circumstances it was just a film, but for me this simple thing became a treat of appreciation.


TUL: Lastly, if someone is interested in arranging a trade, how should they get in touch?
SS: The easiest way is through the website. I've tried to show a lot of things through the site, like rough dates and places I'll be, so other people can trade in parts of the world who may not be able to afford a full air fare. Also check out the FAQ's section, and of course people can see some photographs from all the trades I have been doing to date.




TUL Note: Nadia Buick co-directs The Fashion Archives, is a freelance fashion curator, and recently submitted a PhD at QUT, so it's no surprise that she knows a thing two when it comes to art and style. Nadia is an avid wearer of vintage (just ask for her best spots about town), collects old paintings and postcards and can always find the beauty in a little clutter.
Image credit: Shantanu Starick, The Pixel Trade