Guys, we know taking a girl out isn't as easy as it used to be. These days a gentlemanly car door opening can get you accused of, at best, secretly harbouring feelings of misogyny or, in the extreme case, single handedly destroying all the hard work of the feminist movement in one smooth action. And navigating the underplayed, but potentially disastrous, end-of-meal bill negotiations is enough to make you sweat on the end of dessert.
But it's not all doom and gloom (this dating thing is meant to be fun, you know). What you need is a safe bet; a date location you can take a lady that will leave a lasting impression of understated class, generous servings, and robust, captivating flavours. And, as the chooser of this unpretentious yet enchanting dining destination, these qualities will (hopefully) be reflected back on to you.
You need somewhere impressive in its subtlety and showy in its fine details. Somewhere that's renowned for its quality but isn't too formal and stuffy (you don't need overly pompous wait staff adding to your date jitters). The food has to be so good she forgets that she's doing a 'no carb thing'. It has to be so good it practically kills the conversation. It has to be so good there are a lot of full-mouthed groans and pleasure-induced eye rolls (once again, it can't hurt to be associated in her mind with this kind of behaviour).
The place you're looking for is 1889 Enoteca. Nestled in the charming antique quarter of Woolloongabba, this relaxed Italian institution has all the charm and rustic, understated style of Rome—a perfectly romantic setting to enjoy a perfectly romantic meal. And there's no third row of cutlery to trick you up or starchy white tablecloth to spill on. You don't even have to feign your way through the wine list; Their imposingly extensive wine selection is matched by equally relaxed and informative staff who are happy to help you pick the right drop, so there's no chance of you accidently choosing a dud. (And they offer wine by the glass, so you don't have to take out any small pre-dinner loans).
The wine and the locale create just the right mood. But it's only when you throw their traditional Italian menu into the mix that you're onto a sure thing.
During the first course, show her your sensitive side and order the peach, mozzarella, and basil salad with vincotto. (It might be handy to know vincotto is a traditional Italian condiment that translates as 'cooked wine'—when employed judiciously these little facts can make you appear sophisticated.) She might like to try the fried zucchini flowers filled with mozzarella and anchovie.
When it's time to order mains, you should gently but firmly suggest she choose the gnocchi with pork and fennel sausage and black truffle tapenade. Not because you're bossy and controlling, but because you want her to associate this gnocchi experience with you. Trust us, nothing bad can come from being associated with this gnocchi. It is sublime. She will thank you. But if she does go her own way with the ordering, don't stress, because she can't go wrong; the menu features line after line of comforting Roman fare. The 1889 Enoteca boys use only the freshest produce and they also make their own bread and pasta on site, everyday.
Round out this perfect Roman date night with something sweet. For dessert, you might want to share the pastry with passionfruit cream and poached strawberries (you know what they say about passionfruit). But, be warned, don't even try to share the dark chocolate tart with mascarpone sorbet. You'll want that all to yourself.
Disclaimer: Any post-dessert date activities are up to you, and 1889 Enoteca and The Urban List deny any responsibility if you manage to mess it up after dinner. We tried.
TUL Note: Ladies like a man with a bit of wine knowledge. 1889 Enoteca are offering you a crash course in wine culture with their Introduction to Italian Wine on the 16th of April. Featuring a wine tasting and post-tasting dinner, consider this essential pre-date research. Just make sure you book a spot.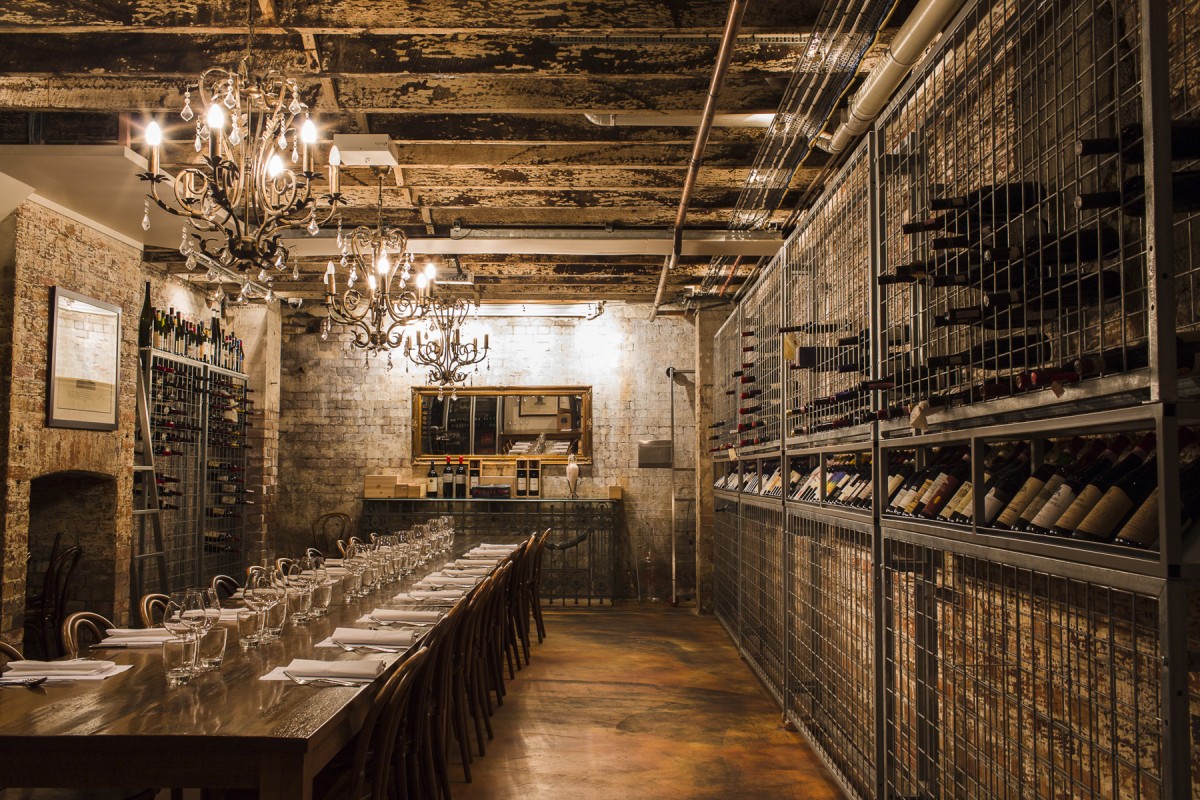 TUL Note: Today's List Love post is proudly sponsored by 1889 Enoteca and endorsed by The Urban List. Our sponsored posts will never be a secret - the List Love seal will be stamped on any sponsored material you see on the site. Thank you for supporting the sponsors who make The Urban List possible.