Welcome back to the working week Brisvegas—did you miss it? To ensure this week in Brisbane is the most fun a five day week can possibly be for its residents, there are a bucket load of events in Brisbane (ensuring you'll crack a smile and spread those social wings of yours).
Here are 5 awesome things to do in Brisbane this week.
All Week
National Archaeology Week At The Queensland Museum
Budding Indiana Jones's, this is your moment. All week long the Queensland Museum is putting on a whole host of events for National Archaeology Week. From meeting the incredible curators to getting up close and personal with some of the museum's most precious artefacts, this is top of the event heap this week in Brisbane. For more info on specific events, click here.
Tuesday 16th
Made on The Body: Choreography From The Royal Ballet Exhibition At QPAC
This incredible collection of images, sound and vision from The Royal Ballet is a look behind the scenes at one of the most prolific ballet companies in the world. Immerse yourself in the movement of incredible dancers and performers and understanding the art of choreography. For more information, click here.
Everything Must Go! At Brisbane Powerhouse
Known for his work with infamous rock band, Regurgitator, Ben Ely will be showcasing a brand new exhibition, Everything Must Go! throughout May and June at the Brisbane Powerhouse. A stunning visual arts feast for the eyes, with a noticeable dose of his very familiar tongue-in-cheek nature, this is a must do Brisbane event to add to your cal! For full details, hit this link.
Thursday 18th
Kay Brothers Wine Dinner At Brisbane Marriott
Because everyone knows there is nothing better than a decent drop, the Brisbane Marriott is putting on a fabulous mid-week wine dinner. Pair a specially created and locally sourced 5-course dinner thanks to award-winning executive chef, Peter Iwanczyk, while sampling some incredible drops from the McClaren Vale region's Kay Brothers winery. Bliss if you ask us. For tickets, head here.
Twin Peaks Trivia Night At The Brightside
To celebrate the return of everyone's favourite 90's kooky crime drama (coming to a screen near you this May, FYI), the legends over at Black Bear Lodge are putting on a huge trivia night! Reacquaint yourself with FBI Agent Dale Cooper and the township of Twin Peaks, and show off your expert knowledge in a tense night of trivia qs. Izadora (accompanied by James Wright Trio) will be playing the music of the iconic series throughout the night. For all the deets, click here.
Don't Miss Out
Paniyiri Greek Festival 2017
Marking 41 years this weekend, you'd have to have a damn good excuse to be missing this year's incredible Paniyiri Greek Festival. Held again at Musgrave Park in South Brisbane, prepare your body for a weekend-long feast of all the loudoumades, fried saginaki and souvlaki you can get your hands on. Click on this link for more info. BE. THERE.

The Wild Turkey Way At Lefty's Old Time Music Hall
The Wild Turkey Way is moving into Lefty's throughout May. Live music every Saturday evening which will go quite nicely with a cheeky Old Fashioned available on tap, whiskey apple, or Wild Turkey Gold Rush cocktail - basically a whiskey sour with sweet, delicious honey. You probably didn't need another excuse to head to Lefty's Old Time Music Hall this weekend—but we've given you a few anyway. You're welcome.
When: Saturday 6 – Saturday 27 May
Where: Lefty's Old Time Music Hall, 15 Caxton St, Brisbane
For more details about Wild Turkey, head here!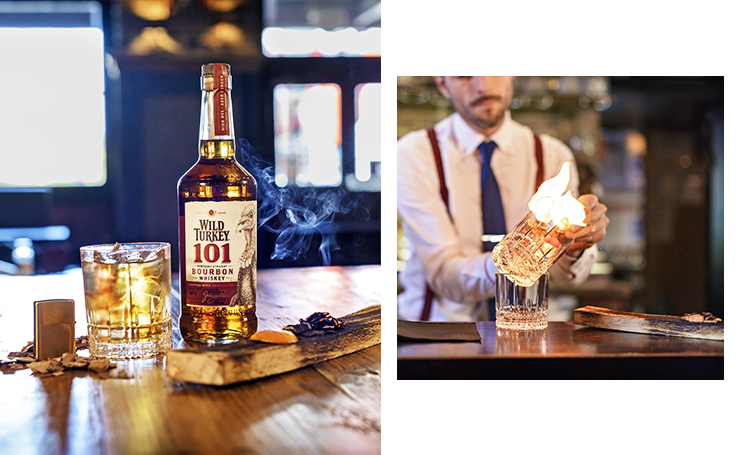 Editor's note: Wild Turkey's event is proudly sponsored by Wild Turkey and endorsed by The Urban List. Thank you for supporting the sponsors who make The Urban List possible. Click here for more information on our editorial policy.