Riverfire has come and gone with a bang and we've officially de-layered our winter woollies —suddenly, it doesn't seem so ridiculous that department stores have begun to deck the halls and trim the trees. Spring is in full fling and our attentions have turned away from slow-cooked feasts to the likes of gingery juices, tasty wraps, and maybe even a sneaky milkshake or two, which the best cafes in Brisbane are more than happy to dish up. Bless 'em.
There's a new(ish) kid on the Brisbane café block who is well-stocked with the perfect warm-weather eats. The Gabba Squeeze uses raw, fresh, guilt-free ingredients and 'squeezes the hell out of them' to create zesty juices and thick smoothies, which are certain to make you feel as good as they taste.
Whether you're full-blown paleo, gluten free, vegan, vego, or trialling a juice cleanse, The Gabba Squeeze is your safe space, oozing with PT-approved indulgences. Past deliciousness has included cacao and coconut cream chia pudding, golden house-made granola, and vegan choc peanut brittle slice.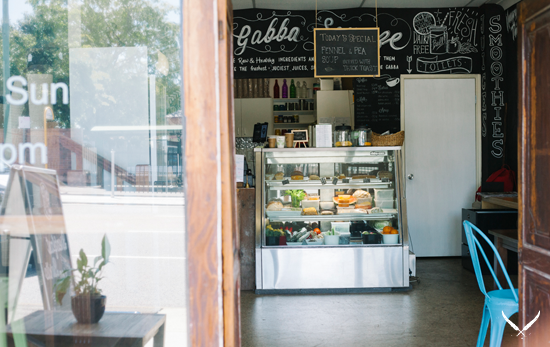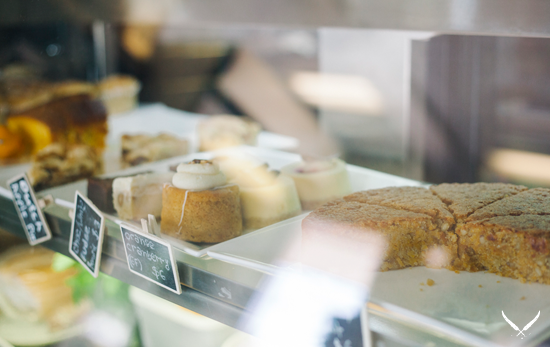 As far as the smorgasbord of juices is concerned, the Queenslander (pineapple, orange, mint, passionfruit) is basically the Sunshine State poured into a cup, while the Apple Mojito (green apples, lime, mint, coconut, sugar syrup and soda water) gives you a pleasant zingy hit. The Espresso Martini (espresso, coconut, sugar syrup, coffee beans) offers teetotallers the chance to join the party and, even if there's one key ingredient missing, is a still pretty decent nod to our favourite cocktail.
If you can brave the brainfreeze, suck it up with a Papa Smurf smoothie (blueberries, watermelon, beetroot, banana), or a Coconut Delight (coconut cream, banana, mango, passionfruit, toasted coconut chips). Better yet, make your smoothie work for you by spiking it with chia seeds, maca, or protein for a pre-workout pep.
The Gabba Squeeze could soon be your new breakkie go-to on the south side, boasting possibly the cheapest eggs bene in town ($12 with ham #winning). Poke your head out the door and you will spy the Gabba to your left, and perpetual favourite Paw Paw cafe a short jaunt to the right.
This Stanley Street squeeze-factory is a co-op with Room for Living—a homewares haven filled with beautiful pieces to style your abode, seemingly inspired by next door's cafe menu with citrus-hued cushions, tangerine vases, and chocolaty rugs. You can literally take home the seat you've been brunching upon!
Every day offers an extra reason to visit the Squeeze: grab 2-for-1 juices or smoothies on Recovery Monday, get an extra caffeine kick for half price on Tank Up Tuesdays, and keep your eye on the social pages for Saturday's surprise deals. Brisbane cafe Gabba Squeeze is open Monday to Sunday, 8:00am to 2:00pm.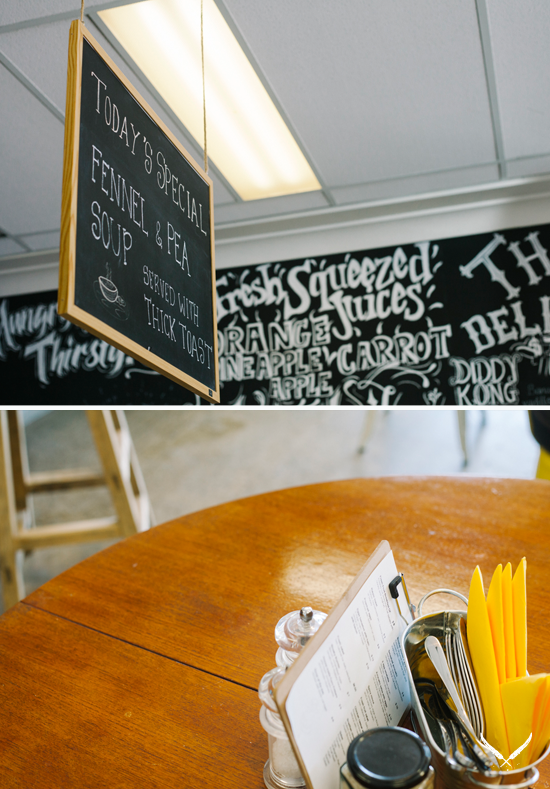 Click here for more of the best cafes in Brisbane!
Travel writer by day, freelance foodie by night and full time cake enthusiast. When Ashton isn't at one with the keyboard, you'll likely find her saluting the sun in a yoga class, absorbed in a 90s sitcom marathon, or practising the timeless art of Instagramming around Brisbane. Twitter: @AshtonRigg. Want more from Ashton? Read more here!
Image credits: Tash Sorensen