High carb, low carb, high fat, low fat, sugar free, paleo – the list of the best way to eat goes on and, quite frankly, we're just as confused as you are. So we've enlisted the help of two of Brisbane's top nutritionists to show us what their average day looks like on a plate.
So what does a balanced meal actually that look like? Qualified nutritionists Jessica and Carissa from the JCN Clinic in the Brisbane city show us exactly that. Don't worry, healthy eating is not all kale chips and activated almonds, and you don't have to feel guilty about treating yourself with dark chocolate. Yessss. Let's get started!
What's your mantra when it comes to healthy eating?
Jess: My non-negotiable for a healthy lifestyle is balance! That means you need not get too hung up on obsessing over being healthy. Balance also comes from getting your macronutrients in each main meal – this means complex carbohydrates, protein and some quality fats. It's also important to find out what foods work for you. Although I personally don't eat wheat or dairy, this doesn't mean they are 'bad foods'. They're just not suited to my individual intolerances.
Breakfast
Jess: If I'm going to the gym/for a run I'll have a pre-workout snack that contains carbs to fuel my body correctly and to stop any fatigue later in the day. Often this is a banana, or if it's a more intense workout day it's a piece of toasted brown rice sourdough with banana and tahini, or avocado.
Carissa: While I'm busy prepping my lunch for the day I'm enjoying an almond milk latte and a piece of gluten free sourdough with Mayver's nut butter.
Morning Tea
Jess: Crackers and hummus, fruit and nuts, or a homemade carrot cake chia pudding.
Carissa: Usually a handful of brazil nuts and green tea.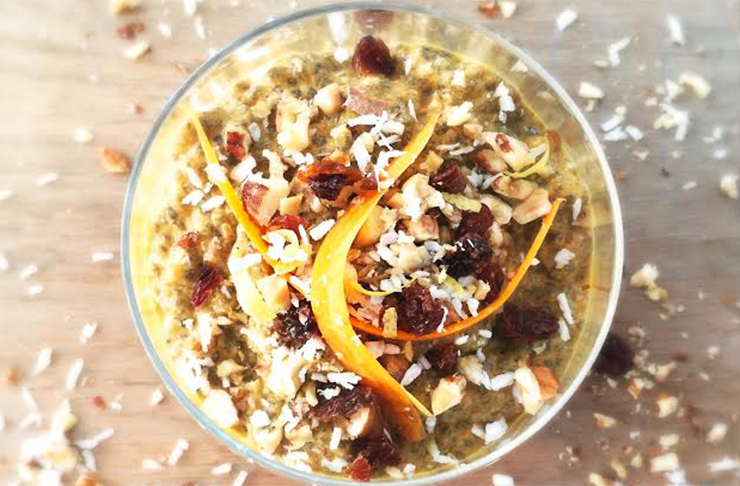 Lunch
Jess: Generally leftovers from dinner, which would be chicken, fish or red meat and a grain-based salad with herbs, roast vegetables and tahini dressing. Otherwise a simple salad of greens, avo, cucumber and grated carrot with Tasmanian smoked salmon and some crumbled toasted sourdough bread as croutons.
Carissa: A crazy-colourful salad (rocket, cherry tomatoes, cucumber, purple cabbage, alfalfa, carrot, shredded beetroot, capsicum and fresh herbs) with either roasted chicken or a salmon steak (left over from dinner) and some buckwheat pasta or brown rice.
Afternoon Tea
Jess: A piece of fruit or homemade choc truffle ball. I'll ensure I have something a little more substantial if I am working out in the afternoon, or if I am off to yoga.
Carissa: If I'm a bit hungry or know I'll be having a late dinner I opt for a homemade energy ball with a cup of tea, a pre-made smoothie, or some rice cakes with avocado and tuna.
Dinner
Jess: A variety of meats and fish cooked with lots of herbs and lemon zest. Common weekly dishes are pork with sage and anchovies, kofta wraps, free-range scotch fillet steak, barramundi, sumac calamari and salmon. I often have these with quinoa & roast vegetable salads or sweet potato wedges. Weekends it's usually sushi or a meal out.
Carissa: I absolutely love spices and flavour, so dinners are usually curries, stews, or barbequed meats with roasted vegetables and fresh herbs. I also eat lots of seafood, so salmon with steamed greens is a staple in our house.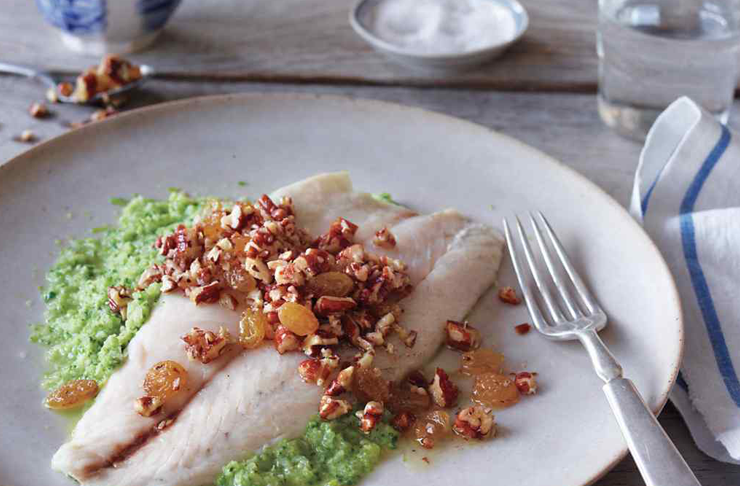 Dessert
Jess: Occasionally some dark choccie or usually a cup of dandelion tea with rice milk. Friday nights it's often dark chocolate-coated strawberries from Noosa Chocolate Factory.
Need some more healthy eating tips? Check out our article The Lazy Person's Guide To Being Healthy!
Image credits: withrawintentions.com, onegreenplanet.org, Martha Stewart