There are many perks to being a Queenslander. The warm weather, the pristine beaches, the sweet old-school architecture; if only there was a place that embodied all of Queensland's charm and history in one... Oh wait, there is! Enter Little Big House, South Brisbane's old police station-turned-eatery housed inside one of Brisbane's most beautiful heritage listed Queenslanders.
We like to think of LBH a celebration of our lil' old state, and this is pretty clear from the moment you arrive (the neon "Yeah, Nah" sign atop the internal staircase pretty much says it all). The venue spans across multiple levels, each offering a different vibe: think private karaoke rooms, sun-kissed decks perfect for day-drinking with your crew, intimate, immaculately styled indoor hideaways—even a pool room complete with a pink felt pool table. (And yes, in case you were wondering, there are costumes in the karaoke rooms.)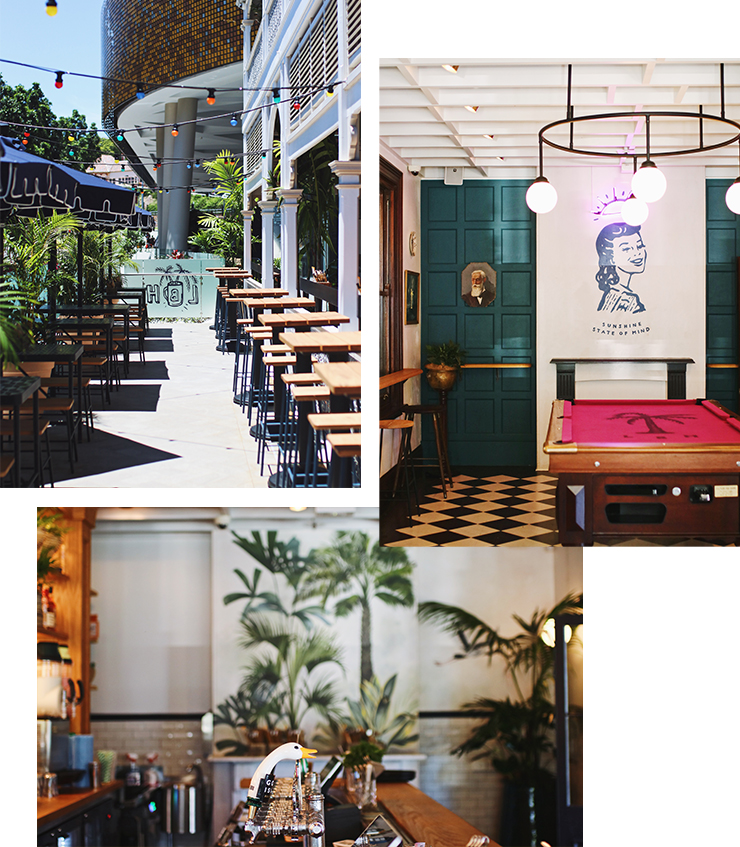 Ridiculously chic decor aside, the menu is nothing to be scoffed at either. Think cheeseburgers smothered in sauce, toasted crab buns, and their signature chicken parmi spring rolls. Drool much? In true Queenslander fashion, they offer rotisserie pork and chicken which is roasted in-house every day and is freaking delicious, in case you were wondering. Of course, this is served with every Queenslander's favourite side; chips and gravy. The LBH menu is designed specifically for sharing—so, perfect if you're a little indecisive—and it would be remiss of you if you didn't have at least one of their 'cocktails in a can' to remind yourself how great Brisbane is.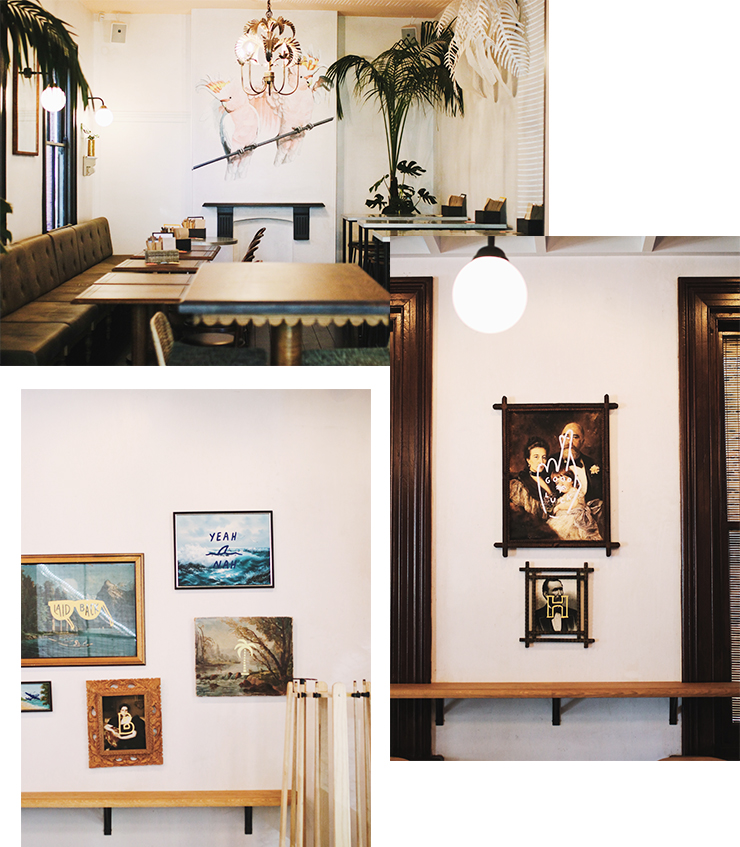 Speaking of tipples, Little Big House's drinks list is all about that relaxed tropical vibe. The aforementioned (and cute-as-hell) cocktails fondly named, 'Feels Like Apple Pie' and 'Grape Expectations' are as delicious as they are pretty, and cocktail classics like the Big House Spritz and the Garden Tonic are ideal for a lazy weekend session on a blazing Brisbane afternoon. They also offer some old favourites with a new fresh twist. Pineapple mai tai anyone? What about a frozen rosé slushie? At Little Big House, you can have it all.
Be sure to try the Salty Sailer; a blend of spiced Sailor Jerry, white chocolate, popcorn, espresso, and toasted marshmallows. Trust us, it's as good as it sounds. If you're in the mood to share, then you can't go wrong with one of their punches. Our pic? 'Ladies Who Lunch': a blend of 42 Below vodka, lychees, apples, lemon, mint, and soda. Need we say more?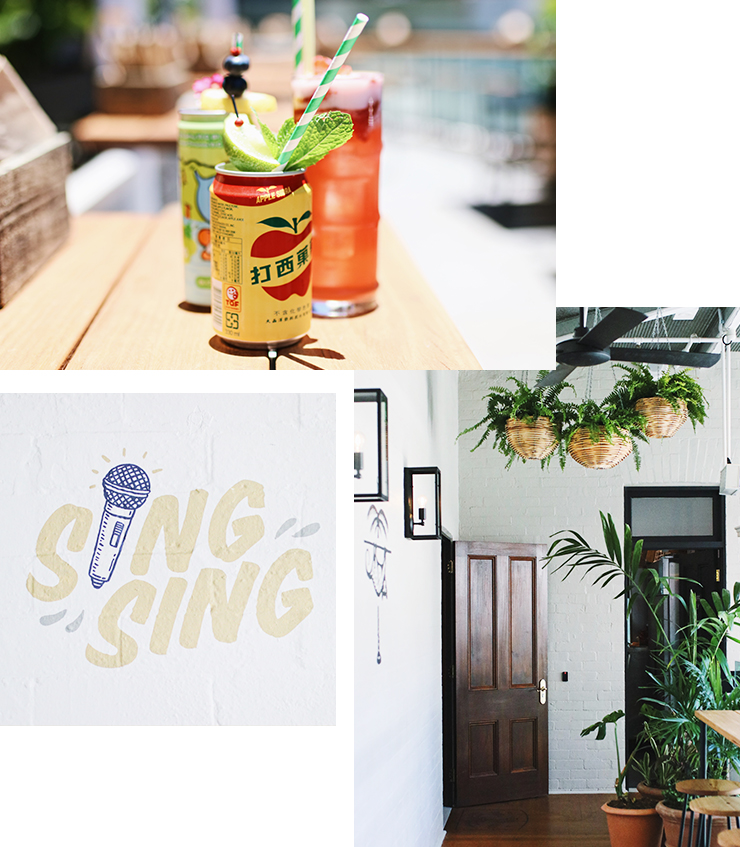 With a secret karaoke room (STIIL not over this!), pool table, and two bars, Little Big House is naturally the perfect place for a kick-ass party. Be sure to order the 'Group Grub' for your squad, which includes rotisserie pork belly and chicken, gem salad, slaw, chips and garlic bread, and treat the squad to a share punch of rosé sangria to get the good times rolling.
So for your next event, get the crew together and book out one of Little Big House's function rooms for a night full of cocktails, terrible brilliant singing, and some of the best rotisserie chicken in town. Sounds like the perfect party, right?
The verdict? Little Big House feels like one big house party, and we're never leaving.
Image credit: Grace Elizabeth Images.