At this time of year, next summer feels like forever away, your next holiday is hardly on the horizon, and getting out of the city for a few days can start to feel like your only hope of holding on to some sanity. What you need is a minibreak. A quick little jaunt that's going to rejuvenate your spirit, strip your stresses away (and fill your stomach with some of the best seasonal fare).
Lucky you, you're just in time to enjoy all the best food, wine, and natural beauty of Noosa and surrounds, because the Noosa International Food & Wine Festival is just around the corner. The renowned feasting festival is on again from the 16–19th of May, (this year they're celebrating their 10th anniversary—naw) and some big culinary stars are coming out of the woodwork to celebrate.
Desert magician, Adriano Zumbo, the always well dressed, Matt Preston, Master Chef's, Poh Ling Yeow, and Philip Johnson, from Brisbane's own e'cco Bistro, will all be in attendance. With 10 of the best chefs from the world's top restaurants also coming along to join in the fun, like Tetsuya's, Tetsuyu Wakuda, Mark Best from Marque Restaurtant, and Quay's Peter Gilmore, you won't be able to turn a corner without bumping into a gastronomical super-star.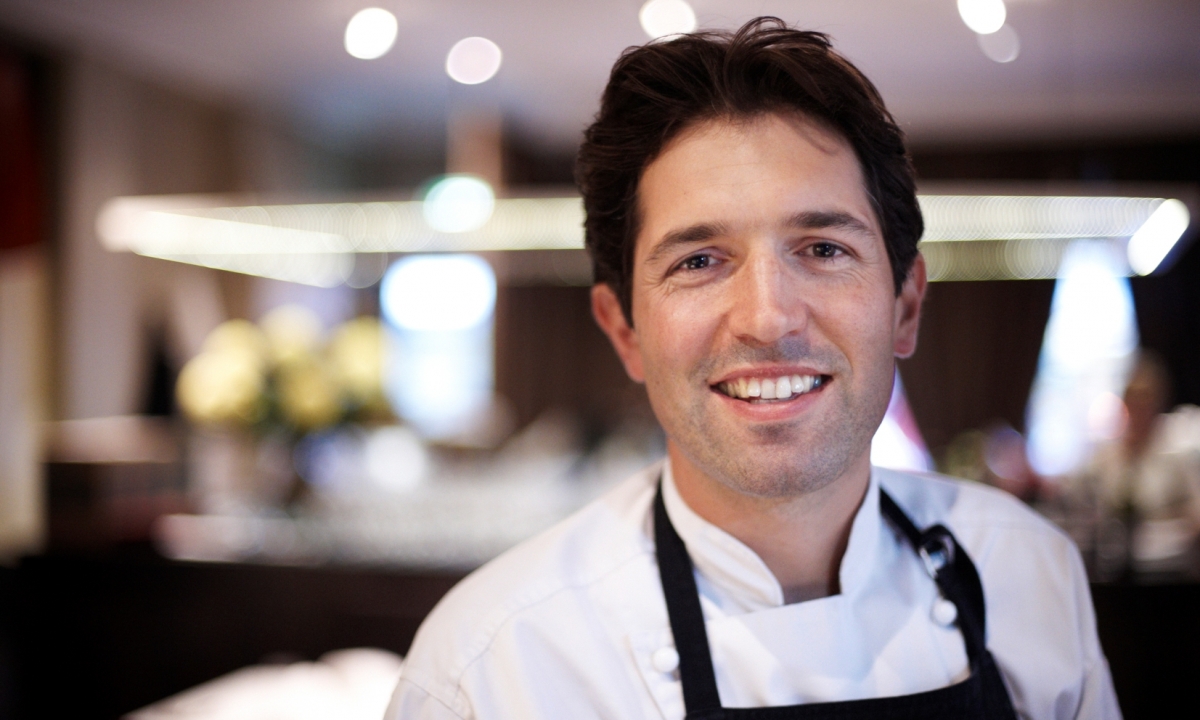 Attica's, Ben Shewry is one of the big-name culinary stars headlining this year's festival.
The long weekend is chock full of great events, including Edible Music, a delicious colab' between fantastic musicians and the world's best chefs. With Timomatic, Queen Bohemian Rhapsody feat Thomas Crane, The Fabulous Singlettes and Mahogany performing throughout the festival, it's going to be a great few days of groovin' and first-rate food. There's also a Barefoot Beach Marquee, with a seafood feast and cocktail competition (which sounds like it could possibly be the best beach party ever?)
We're especially looking forward to the Salute to 10 Years Degustation—actually, we look forward to most degustations—but we are particularly looking forward to this one, because the chefs from Noosa's very first Food and Wine Festival have come back to town to recreate some of their most loved dishes.
And, if stuffing yourself silly all weekend isn't your thing (what, are you crazy?) Noosa has more tricks up its sleeve to keep you happy. The Noosa Long Weekend Festival is on from the 14th to 23rd of June, with ten days of film, music, comedy, theatre and dance. The Festival features 85 events and over 250 local, national, and international performers, with talks by Author, David Malouf, Chef, Janelle Bloom, and cartoonist, Michael Leunig, and an opening night performance from Jersey Boys Australia's, Bobby Fox.
And, it gets better. The lovely folks at Noosa's prime beachfront hotels, cosy hinterland hideaways, and riverside apartments are getting into the spirit of things and offering plenty of deals to make your little sojourn to the sea side even sweeter. With special rates on offer, bonus nights, and free breakfasts (two words we love to see side by side), now you have no excuse for not getting in on the action. Click here for more information, and book yourself in. We'll see you there (we'll be at the Barefoot Beach Marquee up to our eyeballs in seafood.)
TUL Note: Today's List Love post is proudly sponsored by Tourism Noosa and endorsed by The Urban List. Our sponsored posts will never be a secret - the List Love seal will be stamped on any sponsored material you see on the site. Thank you for supporting the sponsors who make The Urban List possible.
Image Credit: Taste