To while away the days until Spring arrives, we're lusting after pretty much everything worn on the streets at Paris Fashion Week's 2013 Spring shows. This season saw a texture take-over on the sidewalk, with everything from clean and crisp utilitarian, to head-to-toe prints, and nubile knits getting a tangible, touchable restyle. Furs were feather-light and hyper-bright, leather was buttery-soft, and applique looks like it's really back, baby.
Sweet sweaters, lady-like, form-fitting silhouettes and prim and pointed Mary-Janes saw as much street action as '70s-inspired, colour-blocked ensembles, with wide-cut trousers so relaxed they look like they just got off the pane from a vay-kay in Morrocco (we may have even spied a turban or two).
And, of course, this is France, so there were your standard effortlessly tied scarves, unamused stares, and nonchalantly thrown-together, completely perfect ensembles. Le sigh. We're jealous.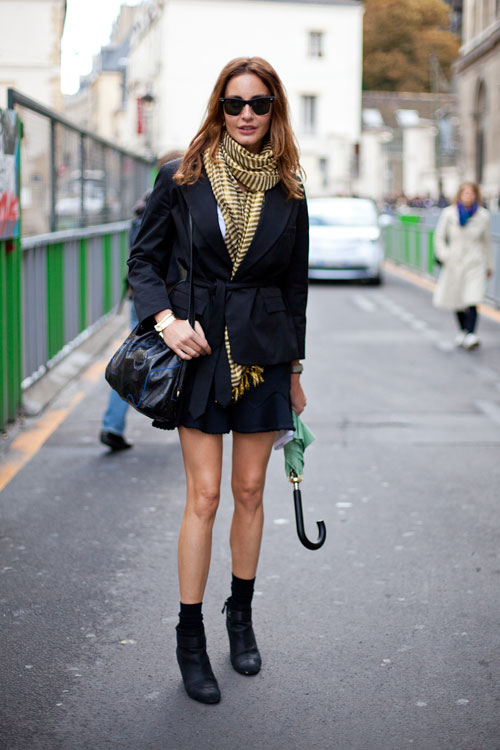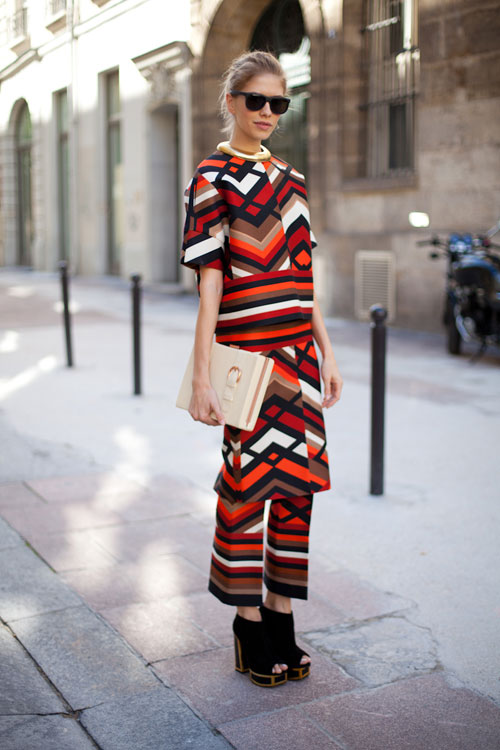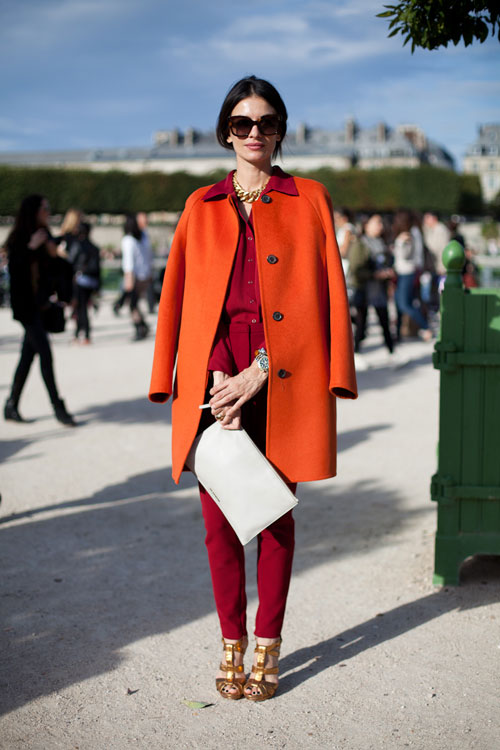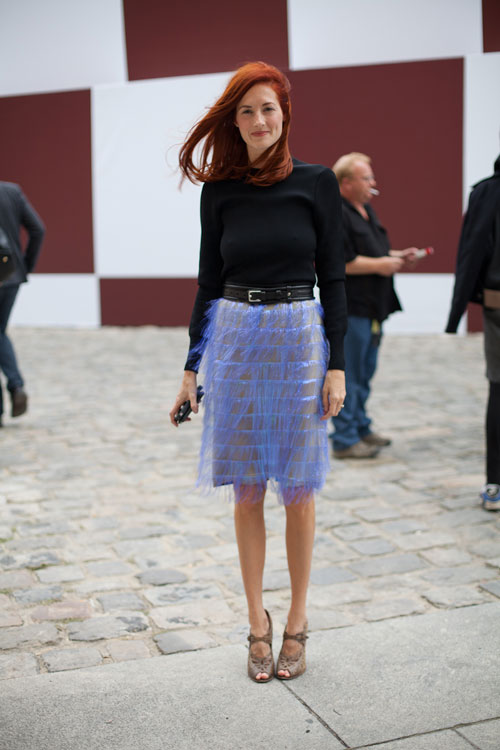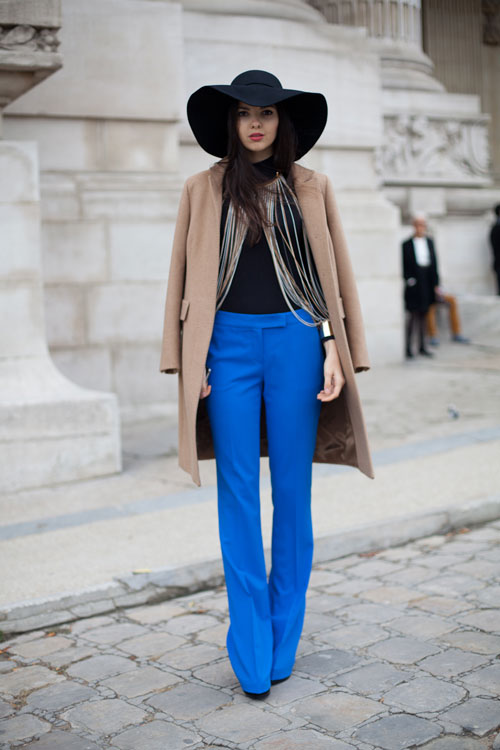 All images credit goes to Harper's Bazaar.