Let's face it, most of us are probably living in a rental at the moment and will continue to do so for years to come—even if we cut back our so-called outlandish spending on life's very important necessities like smashed avocado on toast.
But just because housing affordability is pretty much a joke and owning a home may be a distant dream, it doesn't mean we have to be stuck living in a dull and uninspiring rental just because the rules say we're not allowed to paint a wall.
Here are a few easy ways to fancy up your rental, without upsetting your landlord.
Plants & Flowers
Who doesn't love a good houseplant or a vase of fresh flowers? Plants bring colour and life to any space, and the bonus is you can move them about if you decide to rearrange things—and take them with you when you leave. Colourful pots filled with leafy greens give your place an instant facelift, and fresh flowers not only look and smell great, they seem to have a way of making you feel happier, which is always nice.
Artwork & Photos
What better way to express your personality than through art? Even if you don't want to fork out heaps of cash on art that might not fit into your next home, there are plenty of cool prints out there that you can frame and hang to create a vibe that's unique to you. Photos can also add a bit of life while showing off your favourite memories—all you need is a few cheap frames and you're good to go. If you're dealing with a particularly picky landlord who won't let you hang anything on the walls (ugh, the worst), you can always layer up different sized frames on a shelf or side table.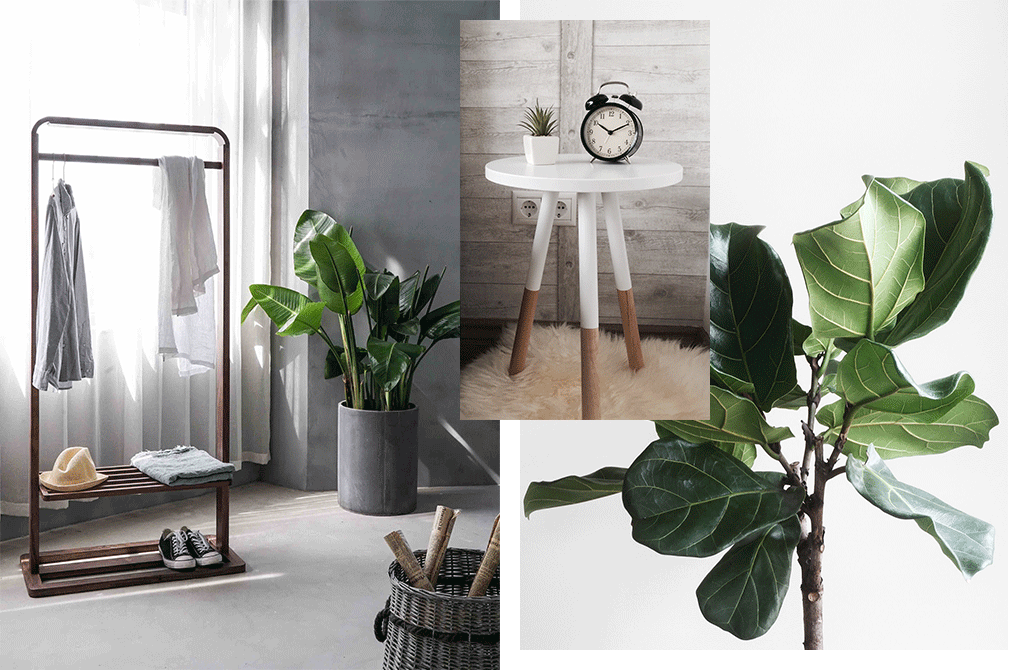 Soft Furnishings
Your apartment might be beige, but your living space doesn't have to be. Floor rugs, throw rugs, cushions and curtains are all cost effective and easy ways to liven things up, so bust out your inner interior designer and go nuts. Cushions are extra fun because you can easily change the covers if you get bored, and throw/floor rugs are a great way to add texture. Look out Kmart, we're coming for you.
Lighting
In our experience, lighting plans haven't exactly been well thought-out when it comes to rental properties, so why not create your own? Switch off the nasty fluorescent globes embedded in your ceiling and create some nice soft lighting with a combination of floor and table lamps. There are heaps of different options out there, so you can really get creative and make a statement.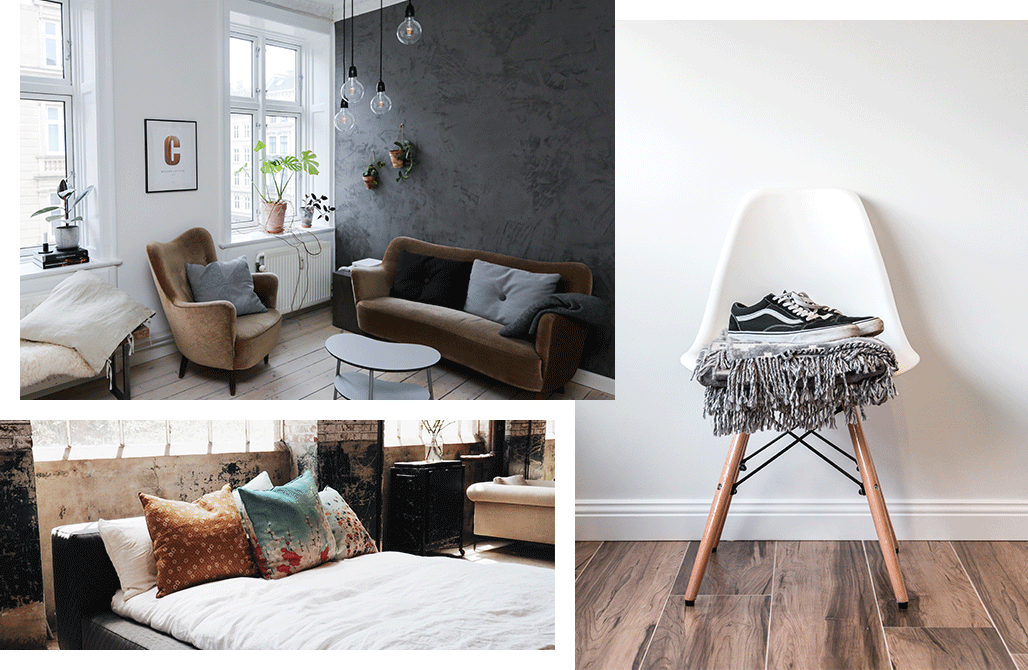 Small Furniture
While a huge comfy couch might be the dream, buying large pieces of furniture for a rental isn't always practical and you run the risk of it not fitting into your next place. But that doesn't mean you can't invest in smaller furniture and spruce things up with a new coffee table, side table, or shelving unit. After all, you're going to need somewhere to put your fancy new artwork and flowers.
Cute Accessories
This is where you can really make an impact without shelling out all your hard-earned cash. Think brightly coloured kitchen appliances like toasters and kettles, statement shower curtains and bed linen, a well-stocked bookshelf or coffee table book, or a mirror to make your space feel bigger. You can go right back to basics here, even so far as to pimp your hand wash. A swish bottle from Aesop should do the trick, or just decant your regular wash into a more interesting bottle.
All these little touches will amp up the ambience and have you feeling like a proper grown-up homeowner in no time, sans mortgage. So, go forth and shop!
Is your problem clutter? Here are a few space saving hacks for people with tiny homes.
Image credit: The Lodge Noosa, Aimee Dodge, Kara Hynes, We Are Pampa and Ina Odak.