Prepare to get more emotional than the first five minutes of Up. A Pixar Putt mini golf course has up in King George Square.
It's open for five weeks, from Friday 7 June to Sunday 14 July. During the day, there will be kids screaming and throwing sticky things, but the guys are running special after-dark sessions for adults (nice). Just rock up from 7pm on Thursday, Friday and Saturday nights for scream-free putt putt action.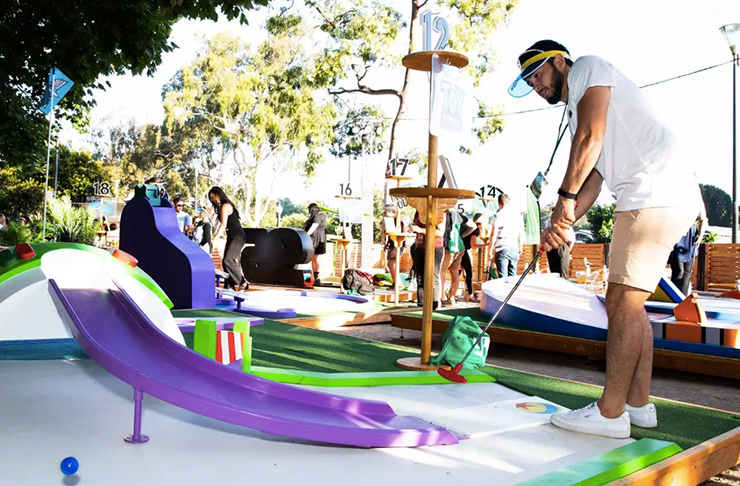 You might have heard of these guys when they popped up in Melbourne and Sydney earlier in the year. Well now it's Brisbane's turn. The course itself can be played as either 9-holes or 18-holes. Each hole is themed around a particular Pixar movie or character. Expect the usual motley crew of Buzz Lightyear, Woody and Nemo, plus a few left-of-centre choices.
In terms of clubs, it's not BYO. The Pixar Putt crew will have everything you need to get cracking, including scorecards and pencils (there's always one…).
The Details
What: Pixar Putt
Where: King George Square
When: 7 June – 14 July
For more info and tickets, click here.
More good news: Shop Brisbane is on tomorrow. Hide your credit cards immediately.
Image credit: Walt Disney Company Australia and New Zealand