If you needed more evidence that Brisbane's craft beer scene is on the up and up, Newstead newbie Range Brewing is here to make the case once and for all. There's a lot to love about Brisbane's latest craft brewery.
Housed in a minimalist warehouse space in Newstead, Range is within walking distance to Green Beacon and Newstead Brewery, effectively forming the Bermuda Triangle of local brews. You'll stumble out disoriented and memory impaired, but it's worth it.
The taproom is simple, considered, and, thanks to the cool Scandi vibe, feels very fresh. Punters are seated at the centre of the warehouse on share tables, surrounded by aesthetically pleasing brewing equipment. Every little touch, from the glassware to the drinks board, shows an appreciation for good design and is practically begging to be Instagrammed.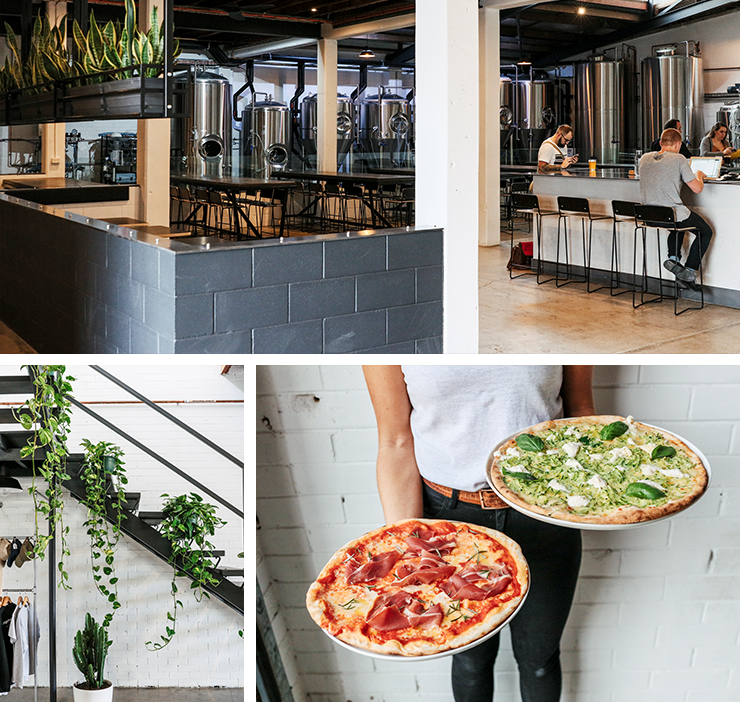 With ten taps pouring an always evolving menu of small batch beers, Range has erred away from set range of house beers in favour of an always changing roster. We tried the lot, with the blueberry sour ale, and the decadent chocolate vanilla oatmeal stout winning us over big time.
A simple menu of share platters, garlic bread, and slow-rise sourdough pizzas are on hand to soak up your digressions. The pizzas—available in red and white base varieties, with plenty of vego' options—are good enough to entice your die-hard oenophile mates along for the ride. Our picks are the Bosca, with provolone, prosciutto and rosemary, and the classic margherita.
Should you fall in love with the place and wish to take a memento home, Range also sells a small range of wearable merch.
Already drawing a sizeable crowd, we predict big things for this little Brisbane brewery.
Image credit: Grace Elizabeth Images for The Urban List