Home to six national parks, World Heritage-listed rainforests, a bounty of incredible produce, colourful characters and loads of adorable animals, the Scenic Rim is begging to be your next road trip. Not to mention, it was crowned one of Lonely Planet's Top 10 regions in the world to visit in 2022.
The Scenic Rim is a huge region in South-East Queensland, just 60 minutes from Brisbane, made up of the Mununjali Traditional Owners in the Centre, the Wangerriburra peoples to the East, the Ugurapul to the West, and all those of the Yugambeh and Jagera language groups.
You'll want to pack your hiking boots, swimmers, a few nice outfits and your biggest appetite because this adventure is going to take all kinds of twists and turns, and you're set to meet plenty of friendly locals along the way.
So, hop in the car, zoom over to your closest Ampol to fill your tank (while you're there grab some red frogs and boujee servo snacks from The Foodary) and let's hit the road.
Where To Stay In The Scenic Rim
The Old Church Bed & Breakfast
It doesn't get much cosier than a stay at The Old Church Bed & Breakfast in Boonah. Owners and hosts Harry and Christelle pull out all the stops to ensure their guests can kick up their boots and relax after jam-packed days exploring the stunning Scenic Rim. Built in 1889, the historic building is home to five rooms and a very charming communal living and kitchen area which is a great place to meet fellow travellers. Don't forget to say hello to some of the fluffy locals (alpacas) across the river while you're there.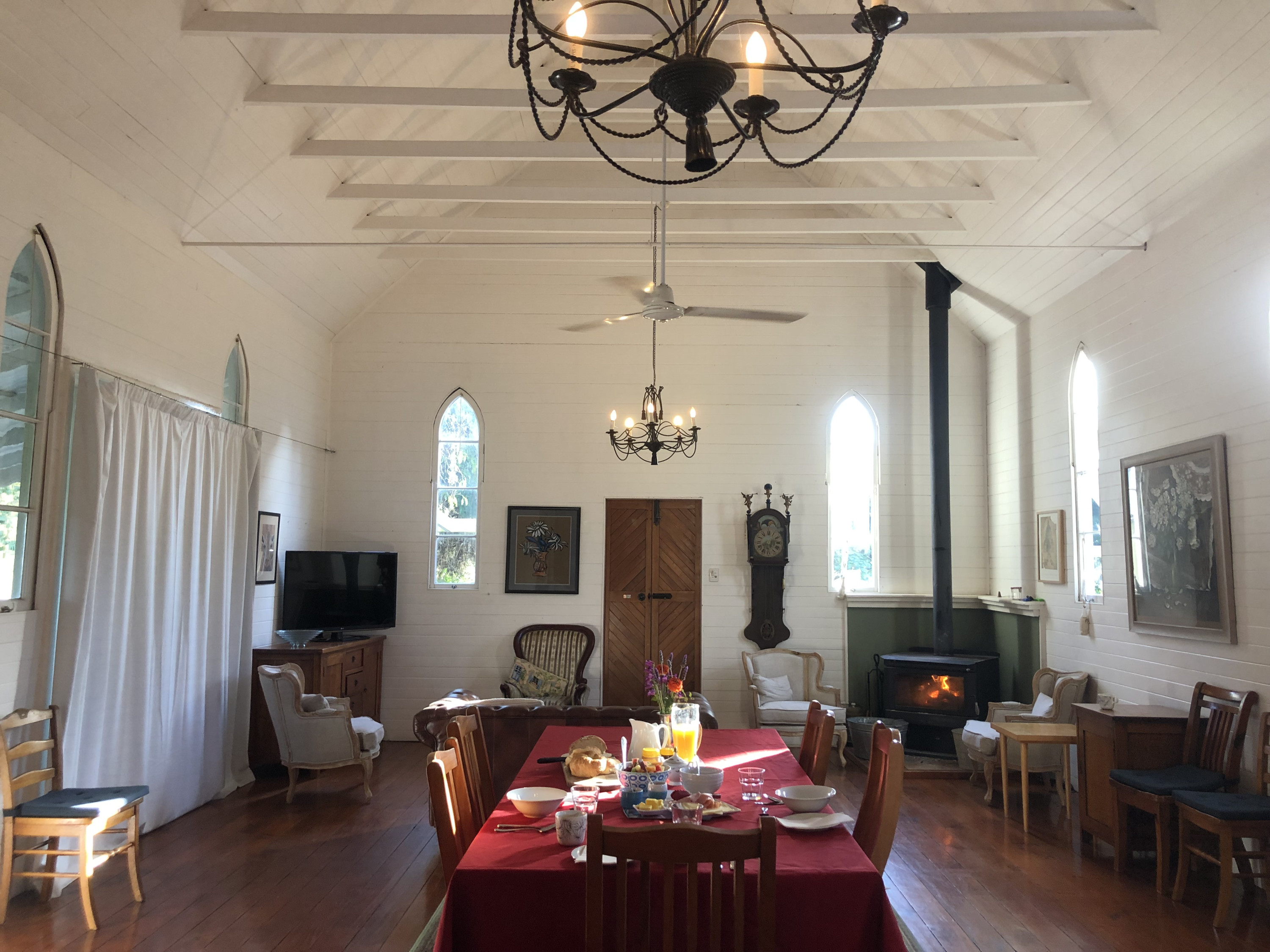 Canungra Cottages Boutique Bed And Breakfast
Grab your hunny and head to Canungra for a romantic stay in this beautiful Aussie revival cottage B&B. The most magical, flower-filled garden draws you inside where you'll find original floorboards, a beautiful fireplace, chandelier, clawfoot tub and king bed. Right in the heart of the old logging town, it's the perfect spot to base yourself for exploring Mt Tamborine or O'Reily's Rainforest.
Wongari Eco Retreat
Go off-grid without travelling more than 90 minutes from Brisbane at Wongari Eco Retreat near Lamington National Park. Your hosts Bradley Beaverson and Mark Michael moved to the area over a decade ago and haven't looked back; once you've visited you'll see why. While at first the idea of no phone or internet service might make you tug at your collar, the stunning forest, crystal clear creek and star-filled night skies will help to dull your worries. Powered by solar and hydro-electric turbines, the cabins are self-contained and come with all the comforts you could need during a remote stay. All you need to bring is food and drinks (the nearest shop is 40 minutes away). It's no wonder the area is referred to as the Lost World.
Hazelwood Estate
Hazelwood Estate is the sort of place you would expect to see as the backdrop to a Nancy Meyers movie. Set among lush rolling hills next to Lamington National Park, it's home to a paddock-to-plate restaurant, day spa and a cocktail bar, along with luxurious accommodation. Stay in the polo field adjacent pavilions which feature a private deck, fireplace, king bed and freestanding tub or opt for the king farm cabins dotted around the estate kitted out with all the mod cons.
Herrmann House
Experience the feeling of love at first sight at Kalbar's gorgeous luxe digs, Herrmann House. Awarded four and a half stars by the Queensland Tourism Industry Council, the centuries-old three turreted home has been given a decadent makeover with large king-sized bedrooms, ensuites, free-standing tubs and fireplaces. Relax on a Hampton's style chair beside the fire pit in the back garden before retiring to the lounge room where you can curl up with a cuppa and a good book.
Mt Tamborine Stonehaven Guest House
Mt Tamborine Stonehaven Guest House looks like it's been plonked in the middle of a rainforest straight from the pages of a fairytale. The Scottish manor-style lodging is grand on approach, yet still manages to feel cosy inside, especially in the guest lounge, with its tartan furnishings, fireplace, chandeliers, exposed beams and wooden panelling. Outside there's plenty of wildlife to enjoy, including platypus, kookaburras, ducks and roos.
O'Reilly's Campground
Somewhere between camping and glamping are the O'Reilly's Campground safari tents. While there aren't any hot tubs and you have to bring your own bedding, these elevated safari tents overlook the McPherson Range and sleep four, making them an excellent option if you're on a budget yet don't want to skimp on creature comforts (like a proper bed). There's a communal fire pit and a camp kitchen, plus you're right next to O'Reilly's Rainforest Retreat and The Rainforest Bar, Dining Room, O'Reilly's Mountain Cafe & Gift Shop, the Lost World Spa and all the wonderful activities that O'Reilly's Rainforest Retreat offers.
Best Restaurants And Cafes In The Scenic Rim
The Kooroomba Kitchen
While you're travelling around the Scenic Rim you're going to want to acquaint yourself with The Kooroomba Kitchen's executive chef Daniel Groneberg. The Australian Good Food Guide winner was trained in Germany and worked alongside the likes of David Thompson at the Hilton before setting his sights on Kooroomba in Mt Alford's Fassifern Valley. Wrap your lips around a French country-style feast starting with homemade sourdough and churned smokey butter, spiced heirloom pumpkin soup with arugula oil and crispy fried artichokes. With Kooroomba being part lavender farm it would be remiss of you not to try the homemade lavender ice cream (and scope the purple fields while you're there).
Tamborine Mountain Distillery
Take in the Elizabethan Tudor-style vibes at Australia's oldest craft distillery, and, if you're lucky, have a chin wag with the general manager and head distiller Gordon Chalmers. Gordon's been living in Tamborine Mountain for almost two decades and has a wealth of knowledge in Australian botanicals, just ask.
Leaf Japanese Restaurant & Sushi
Loved by Mt Tamborine locals, Leaf has got the goods when it comes to Japanese eats. The menu is packed with loads of vegan and vego options and they do take away, which is sometimes all you need after a long day of adventuring. Grab some teriyaki salmon rice, fried udon Goreng and definitely don't skimp on the teriyaki mushroom gyoza.
Blume Restaurant
For an intimate dining experience that showcases the best seasonal produce the Scenic Rim has to offer, Blume is your spot. Right in the heart of Boonah, Jack Stuart heads up the kitchen at Blume and loves using rare herbs and flowers grown right next door. As with all seasonally focussed restaurants, the menu remains flexible, but you can expect tastes like hash brown with smoked garlic, roasted yeast and dried vinegar and wagyu with seaweed mustard.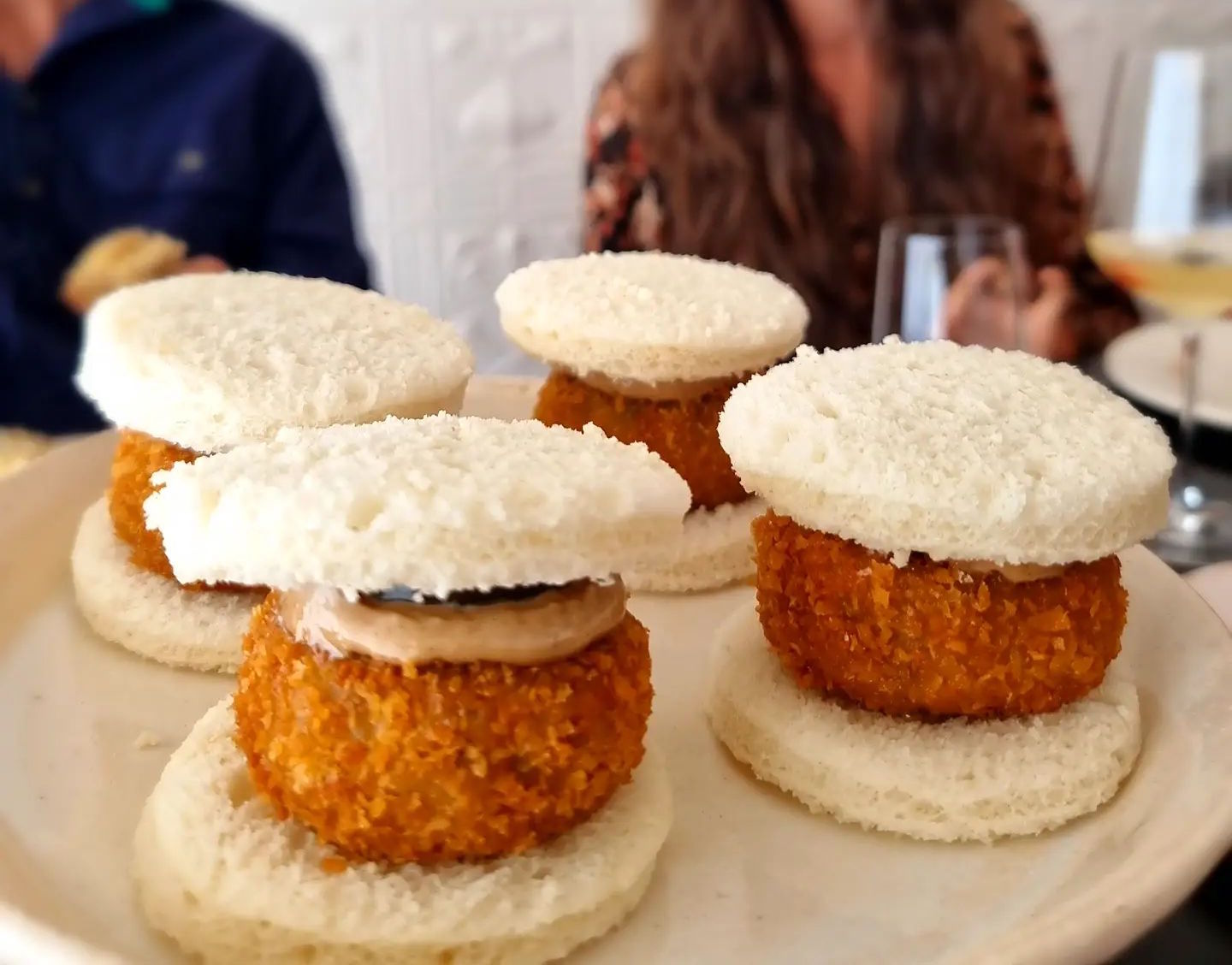 Scenic Rim Brewery
You'll be excused if you can't keep your "yeehaw's" to yourself when you lay eyes on Scenic Rim Brewery, it looks like a saloon right out of a western movie. The family-owned brewery and cafe name its brews in true Aussie larrikin form. The menu takes a spin towards German/Dutch eats like bitterballen, bratwurst hot dogs and cheese Kransky's. Who could resist a speculaas ice cream sandwich?
Binna Burra Teahouse
Whether you're after a bright and early brekky, a hearty lunch or a three-course dinner, Binna Burra Teahouse has you covered. Overlooking the Numinbah Valley and right on the doorstep of Lamington National Park, this spot even offers BBQ packs which you can take with you and cook up on a park hot plate, as well as a petite range of groceries and supplies. Kick the day off with some pan-fried buttered Canungra mushrooms, fill up on gourmet sourdough sandwiches come lunchtime and slow-cooked lamb shank with herbed mash at dinner. Don't forget to top off the experience with some Scenic Rim lavender poached pear with sweet cashew cream for dessert.
Picnic Real Food Bar
Picnic Real Food Bar showcases some of the best produce the region has to offer on their grazing platters which can also be packed up as a picnic box ready to go wherever the day takes you. The menu is predominantly plant-based, so it's a great spot for vegans, but any animal proteins they do stock are ethically sourced. Who could say no to the sweet potato and rosemary rosti with dry roasted mushrooms or a house-baked pie? If you're in need of a power-up, Picnic serves great boutique brews made with beans from the Reuben Hills micro-roastery, as well as cold-pressed juices and Buchi Kombucha. In the Picnic precinct, you'll also find an art gallery, pottery and jewellery studio where you can pick up some wares and chat with the local designers.
Witches Falls
One of Queensland's biggest wine producers, Witches Falls also happens to be a stunning spot to stop for a picnic among the vines. One Sunday a month the winery hosts food trucks from noon, and you'll want to keep your eyes peeled for the meet the winemaker talks to get the lowdown on how their minimal intervention drops are made. The cellar door menu features creamy cheeses (along with plant-based options), pates, pastes, olives, artisanal preserves and various honey varieties.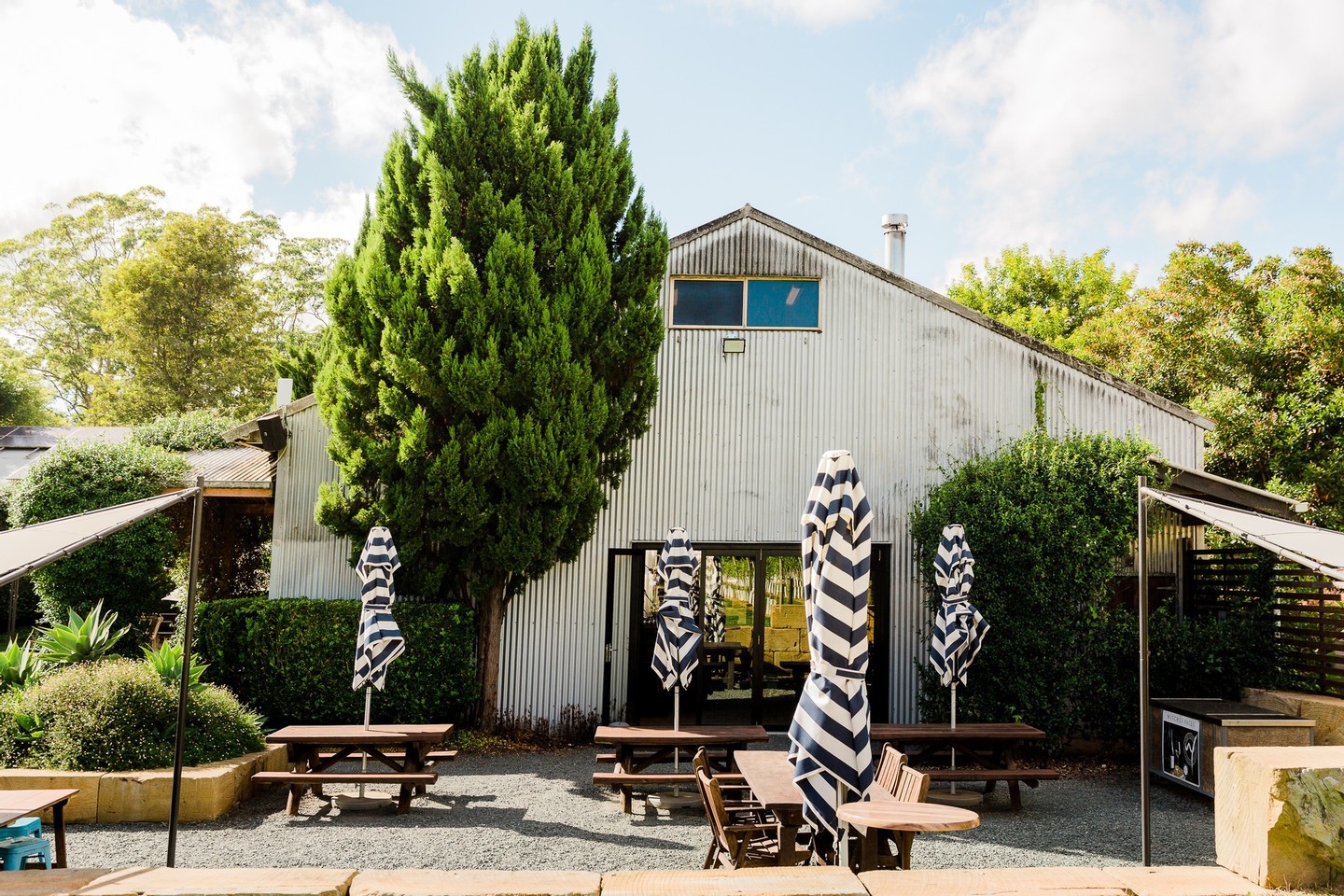 Things To Do In The Scenic Rim
Stroll The Scenic Rim Backroads
Join Beechmont local and ParkTours owner Lisa Groom on a five-day adventure exploring the backroads, mountains and valleys of the Scenic Rim. The outdoors is in Lisa's DNA and she knows this stunning pocket of Queensland like the back of her hand—after all, her grandfather Arthur Groom coined the name Scenic Rim. Along the way you'll learn about the natural and human history of the Gondwana Rainforests, cool off in water holes, taste some of the area's finest produce, stay in historic lodges, discover hidden gorges and more. You'll need a decent level of physical fitness with some days covering up to 21km, but there are still plenty of opportunities to kick your heels up in between.
Learn About Indigenous Culture Through An Art Workshop
Peter Fowler is a prominent artist in Boonah (in fact, you'll find his artwork in the local galleries and hanging on the wall of the Old Church B&B) who offers private Connection To Country workshops at Crow Emu Authentic Aboriginal Art. Throughout these workshops, you'll learn about First Nations history while uncovering Peter's personal story and walk away better educated and your own beautiful piece of art.
Indulge Your Sweet Tooth
Whether it's chocolate, fudge or ice cream, the Scenic Rim has all your bases covered when it comes to indulging your sweet cravings. Granny Macs Famous Fudges makes their ooey-gooey delights on-site in wild and wonderful flavours like coconut ice, Devonshire cream, lamington, liquorice allsorts, lemon meringue and chocolate honeycomb. They also stock an array of macadamia treats and loads of other confectionaries to keep you revved up. Then hit up Mayfield Chocolates for a dose of Aussie-inspired chocolate delights. Fill up a box with everything from the Bushrangers Dream made with fruity sultana ganache, Queensland rum and dark chocolate to the Kakadu At Night filled with Australian Kakadu plum jelly and encased in dark chocolate. Then hot-foot it over to Lemon Lovers Gelato for a scoop of adults-only Tamborine Mountain Distillery choc orange liqueur gelato.
Go Chasing Waterfalls
Lamington National Park is home to waterfalls that are sure to inspire your inner Bob Ross. Elabana Falls is possibly the most renowned of the bunch and is part of the 10km Box Forest Circuit which traverses the UNESCO-listed Gondwana Rainforest. Along the four-hour out and back trail, you can stop at Boxlog Falls, Nugurin Falls and Darragumai Falls as well as have a dip at Picnic Rock waterhole.
Take An Alpaca For A Stroll
Located within O'Reilly's Canungra Valley Vineyard you'll find the fluffy haven that is Mountview Alpaca Farm, home to a herd of human-loving alpacas, each with distinctive hairdos and adorable names (we're looking at you Crumpet), who are ready and willing to get up close and personal with you. Take one for a stroll through the vineyards or opt for an experience that includes alpaca love plus Devonshire tea, pizza or a picnic. Every option includes some food for your fleecy counterparts; it's only fair! The farm is owned by Steve and Jen Pack who has spearheaded Australia's first alpaca therapy program for Queensland aged care facilities and hospitals.
Score Some Boujee Mushrooms
Selling boutique shrooms out of the old Harrisville bowls club, Scenic Rim Mushrooms is a must on any road trip in this neck of the woods. Supplying funghi to some of the region's best restaurants (like Blume), you can pick up some lions mane, freckled chestnuts and oyster mushrooms, along with some pottery and vintage wares. They're only open 10am to 4pm on Saturdays, so you can come on in for a chat with Mat Davis who will teach you all about the benefits of mushrooms.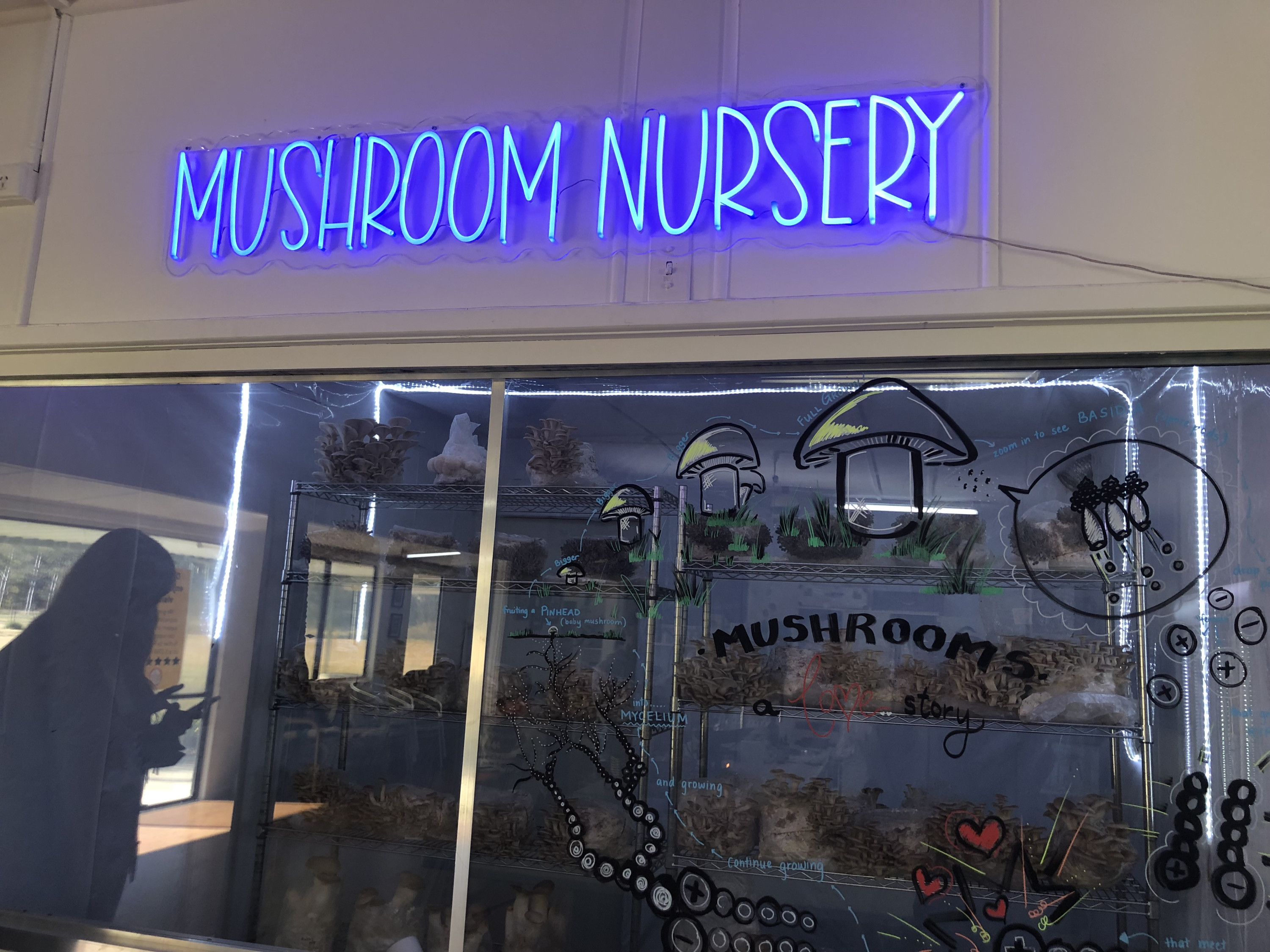 Have A Camel Of A Time
Ever wondered what camel milk tastes like? How about camel feta or gelato? Well, you can quit wondering, thanks to the folks at Summer Land Camels. Before you turn up your nose, it's apparently the only milk that comes close in composition to human milk, so it's definitely worth a try. While you're there, book into the cameleer experience to hear first-hand from an on-site cameleer and get up close and personal with these cute, curvy creatures. Summer Land Camels also runs farm tours and camel rides, along with camel milk vodka tasting sessions. Yes, you heard that right.
Go Cuckoo For Cuckoo Clocks
Packed to the brim with timekeeping curiosities, you're poised to while away the hours in the German Cuckoo Clock Nest. The building itself pays homage to a German Bavarian chalet and stocks every kind of clock imaginable… just so long as it's not the run-of-the-mill kind. Owned by second-generation clock enthusiasts, we won't be surprised if you walk out of there with an intricate and adorable black forest mini clock… plus a story to tell.
It's time to tick off one of Australia's most iconic road trips, made oh, so memorable with so many perfect places and friendly faces to meet along the way.
Be sure to fuel up at your local Ampol along the way—for fuel and a cheeky bag of red frogs at the Foodary—because, well, essential road trip snacks. Whatever you need, Ampol has got you covered so all you need to worry about is your next destination.
Image Credit: Visit Scenic Rim Instagram, Supplied
Editor's note: This article is sponsored by Ampol and proudly endorsed by Urban List. Thank you for supporting the sponsors who make Urban List possible. Click here for more information on our editorial policy.