Whether you're an eyewear connoisseur, a collector of cult specs, or simply happy with your old faithfuls, there are a bevy of new-season, summer shades to be had about town. We've been trolling our favourite spectacle haunts in search of the perfect shapes for him and her. Here are our top trends to try this summer.
Feline Instincts
Amp up the glam this season with the exaggerated cat eye. Its big, bold, and oh-so-mysterious (it's also perfect for hiding under when nursing that festive season hangover). Keep it classic with high-shine blacks, make a statement in perspex pastels, or add a directional edge in coloured tortoise shells.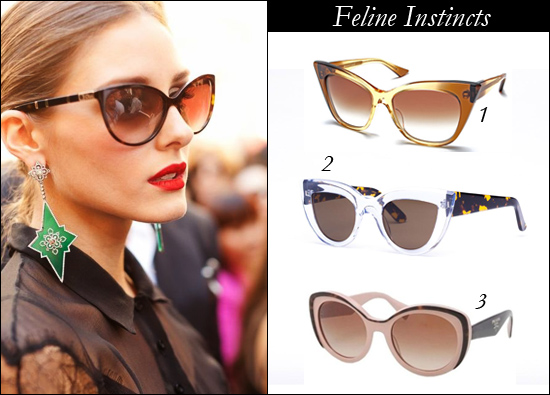 1. Dita ($499) | onepointsevenfour, 2. Graz x Ellery ($349) | Optiko, 3. Prada ($440) | Optiko

Gold Rush
Bling is back. But with a little more taste. High shine, high impact is the order of the day with this trend. Perfect for adding a little extra oomph to your everyday look.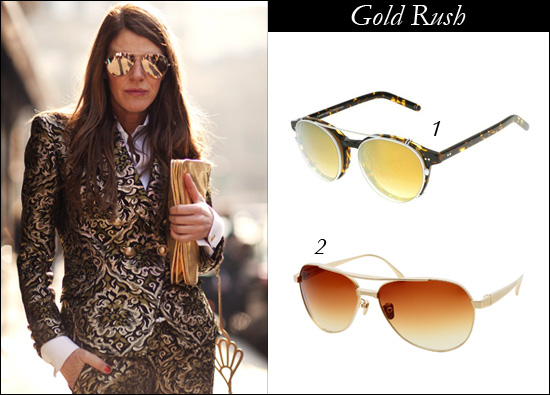 1. Garrett Leight x Thierry Lasry ($547) | Optiko, 2. Francy & Mercury ($479) | Onepointsevenfour

Clip It
Add a dash of old school suave to your summer kit, gentlemen. Thanks to the likes of eyewear mavericks, such as Persol and Ray Ban, digging up their archives, the clip on sunglass is no longer confined to the realm of daggy dad. Hurrah!
1. Persol ($397) | Optiko, 2. Barton Perreira ($440) | Optiko

The New Take On Tortoise
Liven up classic shapes with pebbled tortoise shells in a rainbow of colours. Whether you opt for muted and mottled, or bright and bold, this look will earn you serious style points.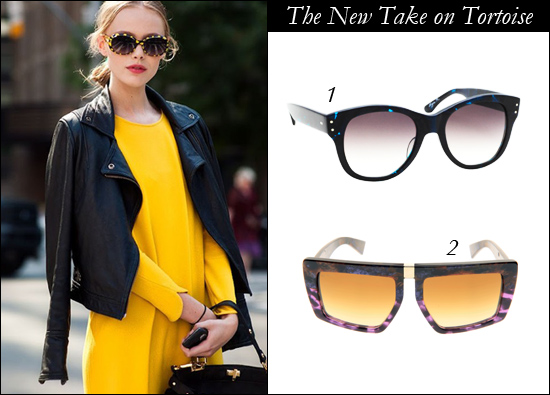 1. Francy & Mercury ($479) | Onepointsevenfour, 2. Miu Miu ($479) | Optiko