You know all about Newcastle. You know it has golden beaches, endless adventure options, a superbly quirky-but-also-very-chic shopping scene, and one of the most thriving food scenes in NSW. You know this.
You also know it's a comfy two-hour drive from Sydney, or an easy flight to Newcastle airport from Victoria, Canberra and Southeast Queensland. But you're not quite sure what to get stuck into while you're there, and you need help deciding.
No problem, because we've partnered with Destination NSW and KAYAK to bring you the ultimate guide for things you simply must do in Newcastle. Consider this your official itinerary, friends. We've got you covered.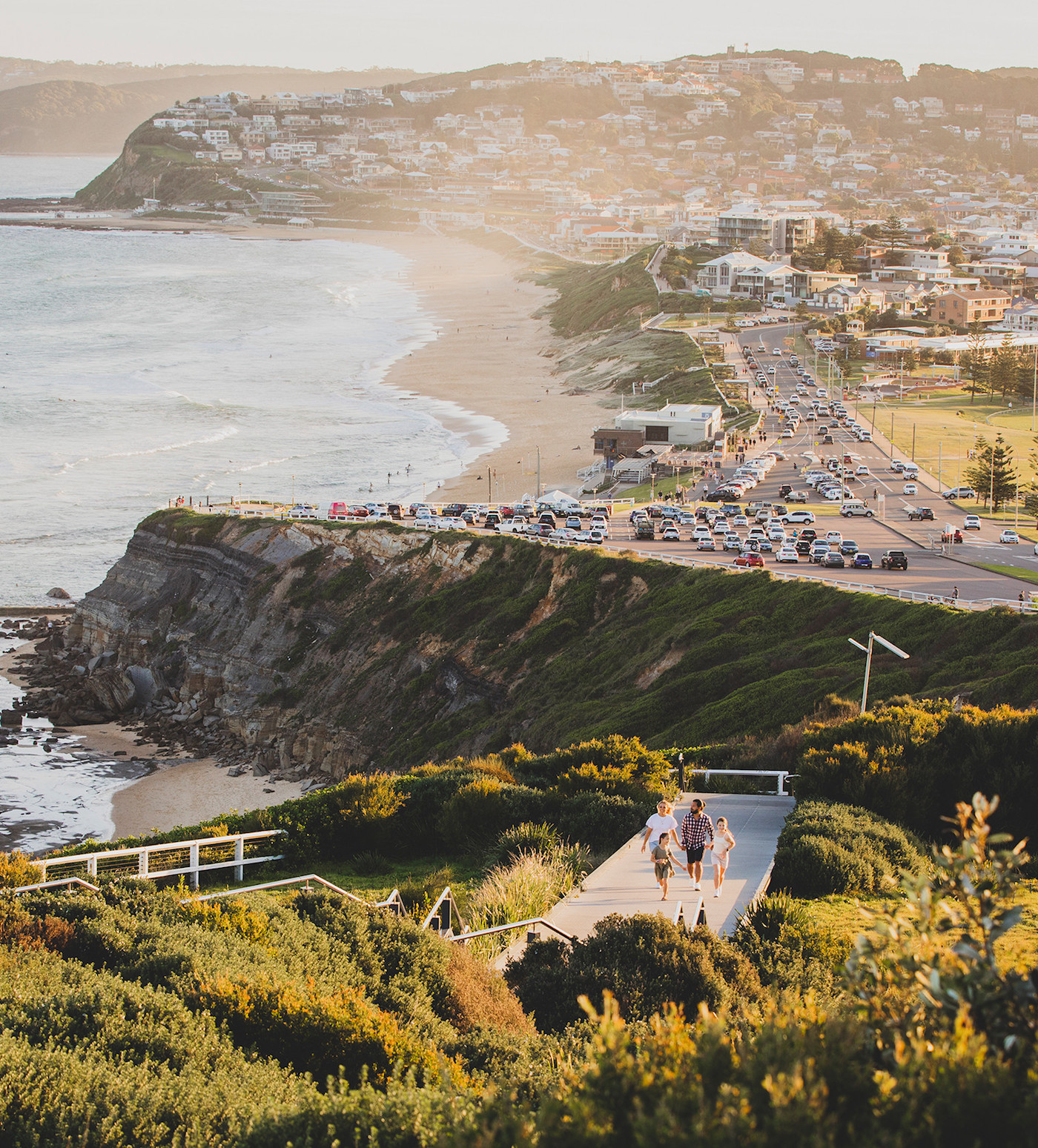 Get Captivated By The Coastlines
As you'll have no doubt noted down from earlier, there are incredible beaches to explore in Newy, and only so much time to dip into the water or wriggle your toes in the sand. Take in a whack of them from way up high on this scenic helicopter flight, where the crashing waves look like tiny ripples and the whole city, including the parts you've yet to discover, are within eyeshot. It's the best kind of boujee. If the timing works out, then make this whale watching experience a top priority; there are few things that heal the soul more than seeing these majestic creatures up close. To get up close and personal with the coastline, the iconic ANZAC memorial walk is a given, followed by fish and chips on the beach. Scratchleys is a local institution.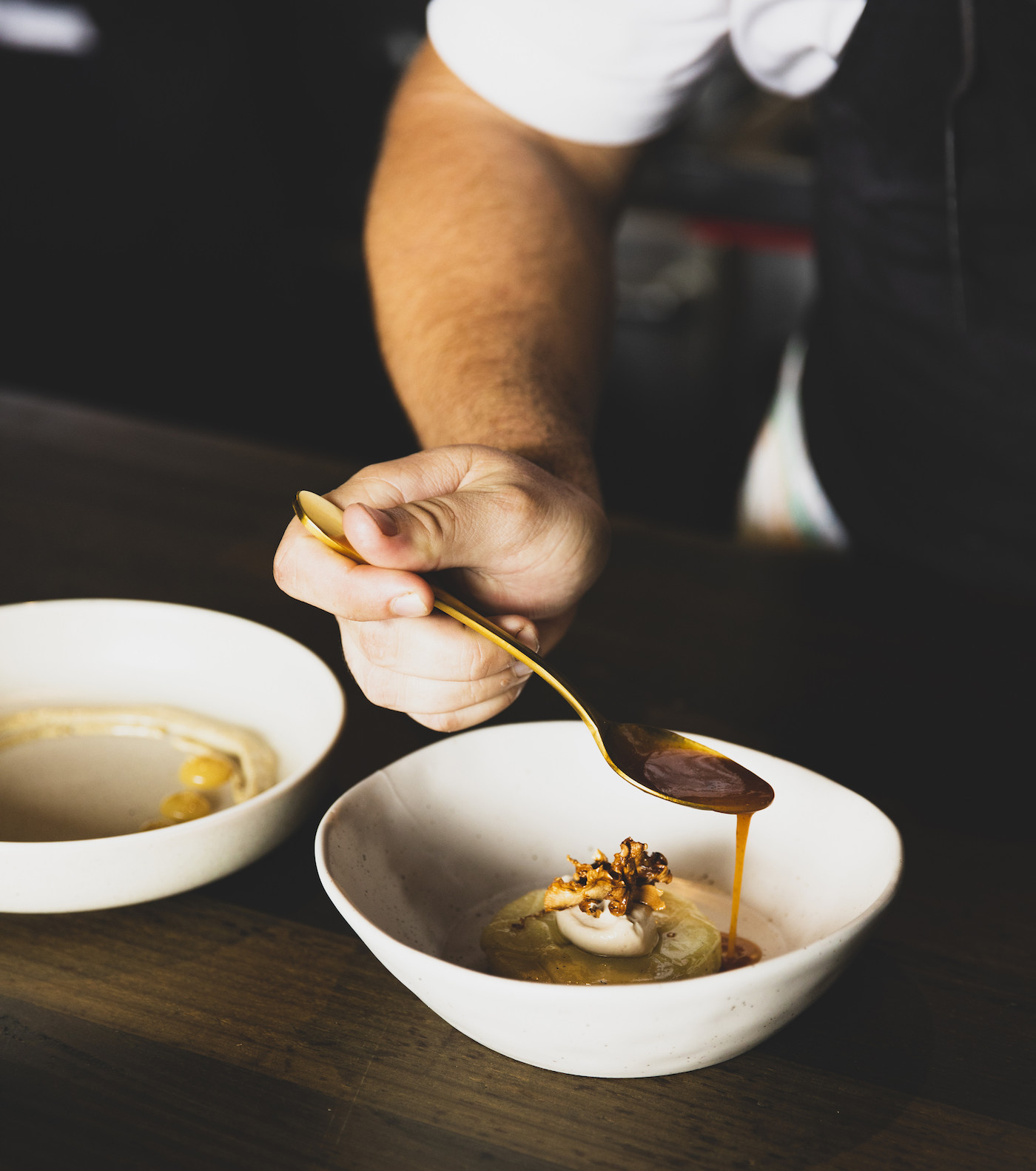 Get Stuck Into The Local Food Scene
Hopefully, you've got a lot of time to explore because there are just so many certifiably banging restaurants, bars, and cafes in Newcastle. If you're trying to channel 5ive and like to keep on movin', this ultra-trendy bike tour kicks off in Nobby's Beach before heading to the suburbs, showing the best of the area: think street art and local food and drink haunts while you pedal and ponder your move here. There's also a walking bar tour for roving boozers that like to keep in the know, local style.
[In Little Mermaid singing voice] You want restaurants? They got plenty. A quick rundown: There's the hatted Subo, a minimalist ode to Modern Australian dining. There's MEET, the double-entendred BBQ gastronomy haven with cocktails aplenty. There's Merewether Surfhouse, where seaside sundowners mingle with sweeping views, and upstairs Surfhouse Italian makes it the perfect party. Then there's The Flotilla in Wickham, a testament to quality local produce with a community feel.
For drinkies, you can't beat Uptowns' 80's & 90's basketball (yup) bar for a bit of fun. Coal & Cedar, and The Underground bring that speak-easy energy that just feels right with a cocktail in hand. Fuel up the next day with coffee at the minimalist (so you know it's cool) Mr Sister or visit the legends at Good Brother in Newcastle East.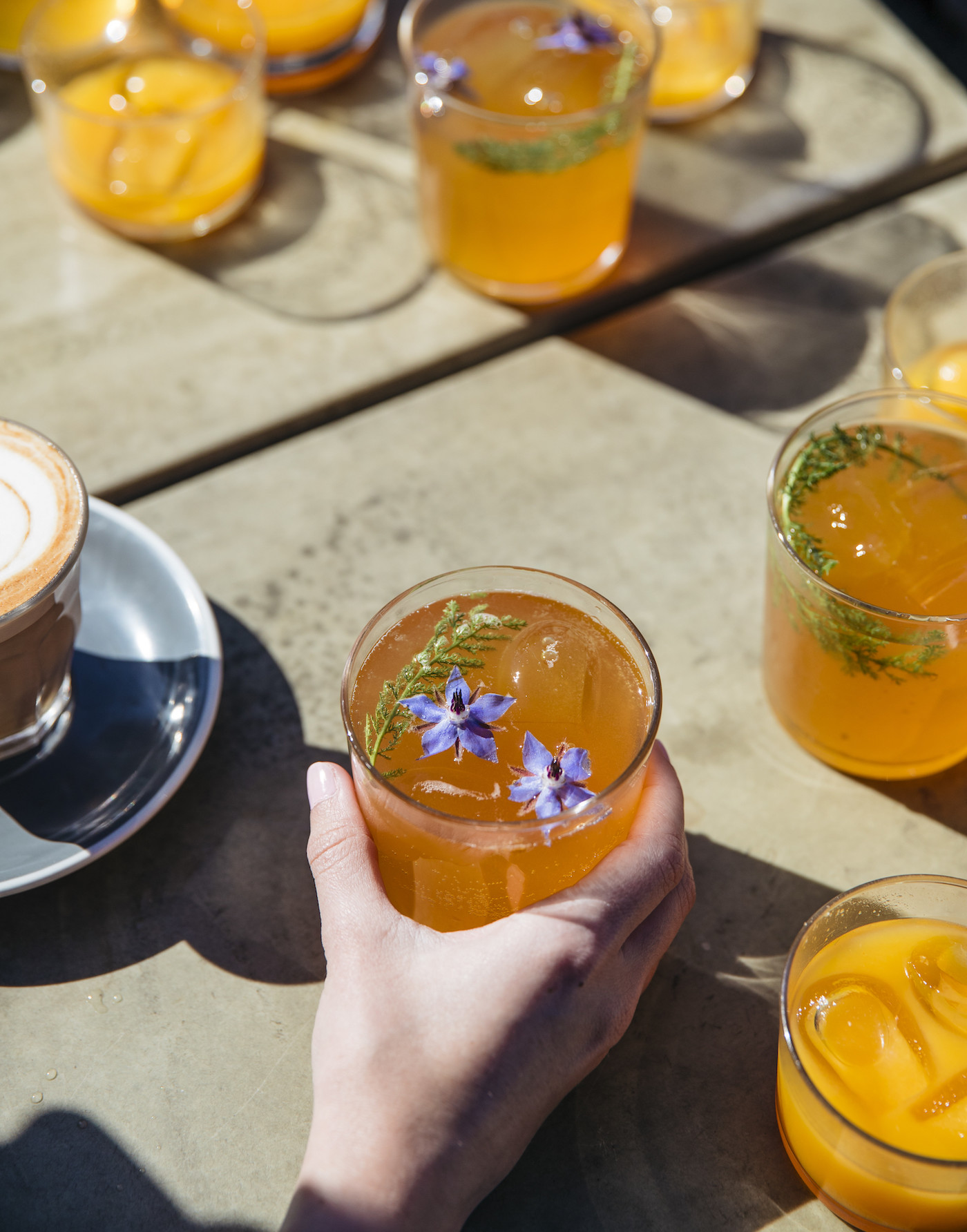 Shop Local With It
If there's one thing the Newy locals do well, it's shopping. Very well. Check out The Olive Tree Market, a love letter to the area's thriving creative arts scene, on the first Saturday of the month. It would be remiss of us not to mention Hamilton's Beaumont Street, complete with the natural drops at Vera Wine, the eccentric stylings of Fever Dream and you simply cannot miss out on the vintage bonanza that is Fynde. Further down the street in Islington you'll find the independent boutique Yard Sale Trading Co., plus a plant-lovers dream at High Swan Dive. Finally, head to Wickham's House of Lita, home to covetable furniture, fashion, and homewares curated by an ex-Vogue Living editor.
Stay At These Epic Hotels And Resorts
Accommodation is a personal choice, we understand. You might like it plush, or you might like a place to simply plonk your bags and get out the door. We're huge fans of the brand new QT Newcastle, which opened this year and continues its signature style of quirky, cheeky luxury and combined it with fluffy robes and comfy beds, plus cocktails and surprises around every corner. For a simple but quality stay, Quest Newcastle has you covered, with one, two, and three-bedroom apartments for groups and families. Then there's the beloved Lucky Hotel, a quirky pub-style spot that's ideally located in the heart of the city so it's the perfect place to start exploring. Dream.
Get ready for a well-deserved and totally rejuvenating trip to Newcastle. KAYAK is making it easy by curating flights, accommodation, rental cars, and vacation packages all in one place.
Image credit: City of Newcastle and Destination New South Wales