Another week has rolled by, and only a few short hours stand between you and freedom. While you're on the final countdown to weekend, waste some time with our (always entertaining) links of the week. Like, SRSLY, we've got the world's fluffiest bunny.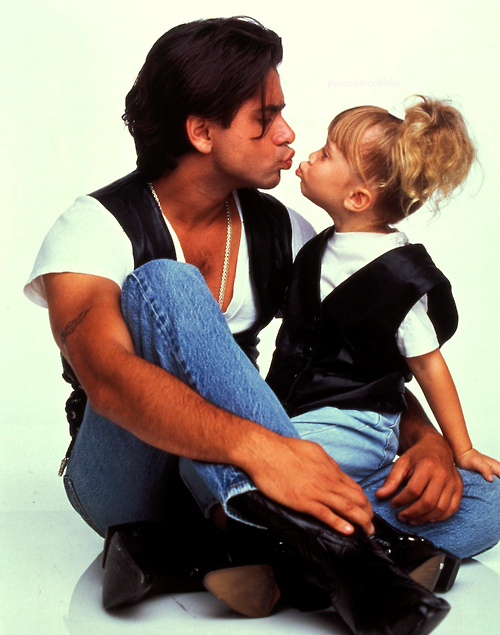 Full House is COMING BACK. With THE SAME CHARACTERS. Played by THE SAME ACTORS. Yes, I can hear your little mind working, that means JOHN STAMOS.
How does Chris Lilley get his private-school-girl on so accurately? The mystery explained.
Not to keep going on about Miley, but it seems prancing around in flesh panties has had the pleasing effect of making modesty the new bad-ass accessory. 'Cause naked's pretty bor-ang if everybody's doing it. Yep, we're entering the era of The Prude. Get your pearls out, girls.
How to look amazing and be as amazing as Beyonce: A practical guide.
Linguists come out swinging in defence of like, talking like a valley girl.
Cats wearing tights. This shouldn't be as funny as it.
Portable countdown their top 5 Bad Lip Reading parodies.
Ah, Q&A. What an endless source of entertainment. Watch Christopher Pyne make a total d*ck of himself, as he expounds on why he's not a fan of this, so called, "Lou Reed".
If you caught Jimmy Kimmel's Halloween prank last year, you'll be pleased to hear he's been telling even more kids someone ate their candy. If you haven't seen this yet, you're going to want to. It's like the opposite of Christmas.
It's the world's fluffiest bunny, ever. Don't even pretend you're not going to click that.
Image credit: Pinterest, Soulful Sandwiches