Cocktail hour is nearly here, but you've still got some time to kill before you can ditch the office and hit the town. We're here to help with all that was vaguely interesting around the web this week.
This week Brisbane was called out as one ugly-ass city. Alain de Botton, we respect your intelligence, but you've obviously never blissed out under a jacaranda in New Farm Park.
We've said it before and we'll say it again: Mark Ruffalo is the most underrated of Hollywood's sex symbols. Portable celebrate his ruffled charms.
Miranda Kerr is apparently taking single life by the horns, if this tell-all interview with GQ is anything to go by. In it Kerr laments her deflating muscle tone thanks to the lack of marital nookie in her life, and admits to mile-high masturbation. Stay classy, girl.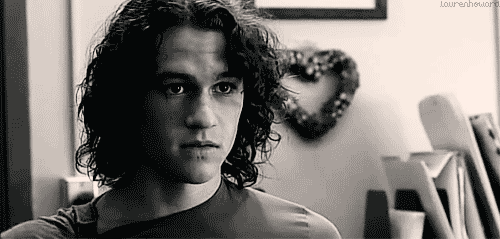 It's been 15 years since 10 Things I Hate About You united Gen Ys in Shakespeare, pre-Save The Last Dance Julia Stiles, and mutual adoration of a somewhat greasy-haired Heath Ledger. Here are 10 reasons we still love it.
Pharrell picks Hillary Clinton for the next US President, with an obscure reference to the Bloods and Crips thrown in for good measure.
Social media anxieties. We all have them. Here's a breakdown of each of your favourite app or website's unique anxiety-causing potentials. E.g. Instagram equals FOMO, Pinterest equals Martha Stewart insecurities, and, of course, Spotify comes with the looming horror that you've forgotten to set it on private and everyone knows that you're listening to Mariah Carey.
Holy mackerel; check out these butter-fried, Nutella, banana and croissant sandwiches. Drool city.
Image credit: Geek and Game Grad