The Friday of our first five-day week in a while feels a bit like a cruel and unusual punishment. Because your concentration is most likely on the way out anyway, why not take the mental holiday you so deserve and peruse our favourite links around the web this week. Clickey clickey!
This week we were devastated with the worst of news. GEORGE CLOONEY: engaged.
Then, the backlash. GEORGE: Is he even good enough for his fiancé? She was named the Hottest Barrister in London in 2013, which totally trumps George's Sexiest Man Alive 2006 title.
Speaking of Georges we love and want to smooch, Royal George is only nine months old, and already a fashion icon. If we see sailboat dungarees on Rhianna next season we are going to freak.
And, speaking of royals we want to smooch, and just in time to fill the Clooney-sized hole in our hearts, Prince Harry has reportedly split from girlfriend Cressida Bonas and is now single and ready to mingle!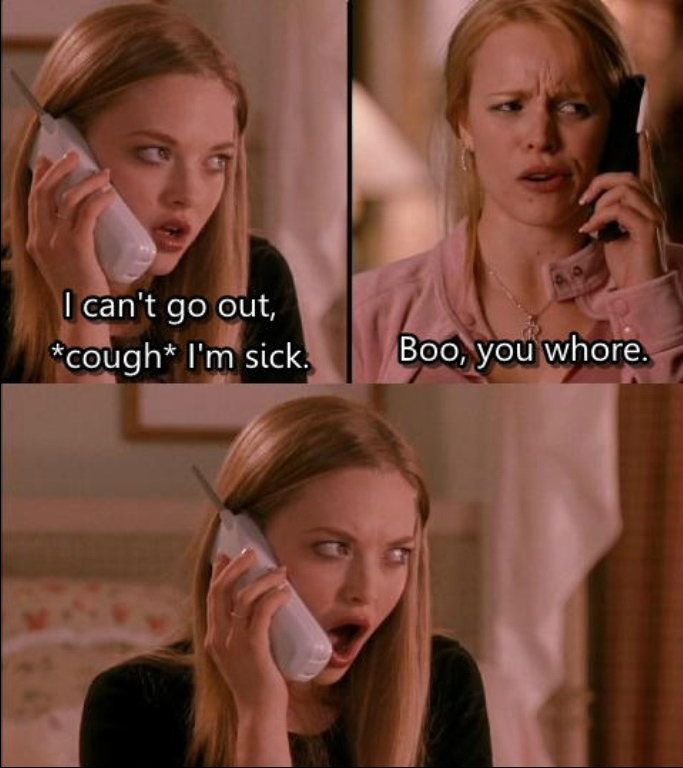 This week marks the 10th anniversary of Mean Girls (yep, we're old). Think you're a fan? Try your luck at this Mean Girls quotes quiz! You go Glen Coco.
Man buns: they continue to delight, divide, and bewilder. And now the hip hairstyle has apparently officially taken New York. If this means there are more people to borrow bobby pins from, we're all for it.
Why are French people so much cooler than we are? First they invent the croque monsieur, than they ban checking your work emails after 6pm. How do you say 'legends' en Francais?
As sports luxe goes mainstream and Normcore gets more, well, normal, the sweatpant has moved from the couch, straight onto Kanye. Esquire asks, are sweatpants ever ok?
Move over cronuts, and make room for the waffogato. Combining vanilla icecream, waffle bits, and tapioca pearls, this waffle-shaped dessert is served in a demitasse cup and smothered in an espresso shot. And, as with all good Franken-foods, the controversy over who first created this bastardised beverage has already begun.
As we sort through the sartorial dregs in the wake of Coachella, The Cut investigates: Is 2014 the year festival fashion died?
(We think it's actually been dead for a while, probably around the time bindis came back and American Indian headdresses became the head adornment du jour. This year was just its carcass thrashing around in a culturally insensitive, hashtag riddled death rattle.)
Image Credit: Upi, Time, Road to ElDorado