Friday is here, and with it the promise of freedom, and the scent of nachos and tequila shots (No? Just us?). Kick back with our favourite links from around the web this week.
Much like a good preview, a new TV pilot if often the best part of watching a new series. The limitless potential! The lack of commitment! These are the 5 best Amazon pilots coming your way soon, as chosen by Vulture.
In the wake of her confusing and spooky lifestyle website launch, the inevitable question arises: what can we learn about the Blake Lively way of life from this faux-hipster holy book? We hoped it was going to be all brushing your hair 100 times to make it shiny, and oiling down Ryan Reynolds body (that, we would read!), but no, there's more.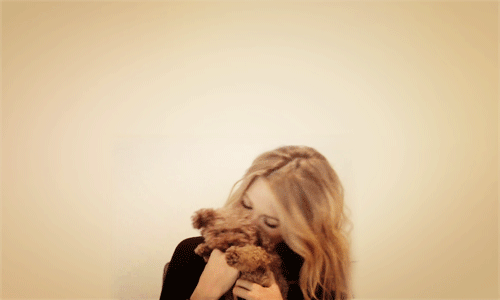 A guide to leaving a gym like Swifty, sans sweat.
The fashion rookie is a rookie no more. Now Tavi's taking Broadway.
In our kale-obsessed, wheatgrass-shooting age, a food without its own Twitter account just doesn't seem as tasty. Here's a list of the uncool foods that are so darn good for you they should be trendy. And, from a magical time when iceberg lettuce was all the rage, here are the food trends of 1994.
Speaking of 'cool' foods, here's a nutritional breakdown of the most popular hipster foods. Because you want that beard thick and shiny.
Talk about a technology dependence. In a very dumb move, this murder suspect asked Siri where to stash the body. And then she dobbed him in.
Celebrity chefs gone rogue: it's Pete Evans vs Science. And Science is winning. #paleofaileo
It's coming! It's really coming! Ben Affleck is Bruce Wayne. We want to hear him say, 'I'm Batman' sooo baaad.
Image credit: NYCgo, Giphy