The Judith Wright Centre of Contemporary Arts is our long-standing Fortitude Valley favourite for all things cultural. Affectionately known as 'The Judy', you can't miss this Brisbane institution, perched smack-bang in the middle of Brunswick Street.
The next few months are jam-packed with great shows at The Judy, so, without further ado, we bring you our Judith Wright must-see list. (And, because we know a show isn't a show without drinks and dinner, we're also suggesting the perfect meal and cocktail to accompany each performance. You're welcome.)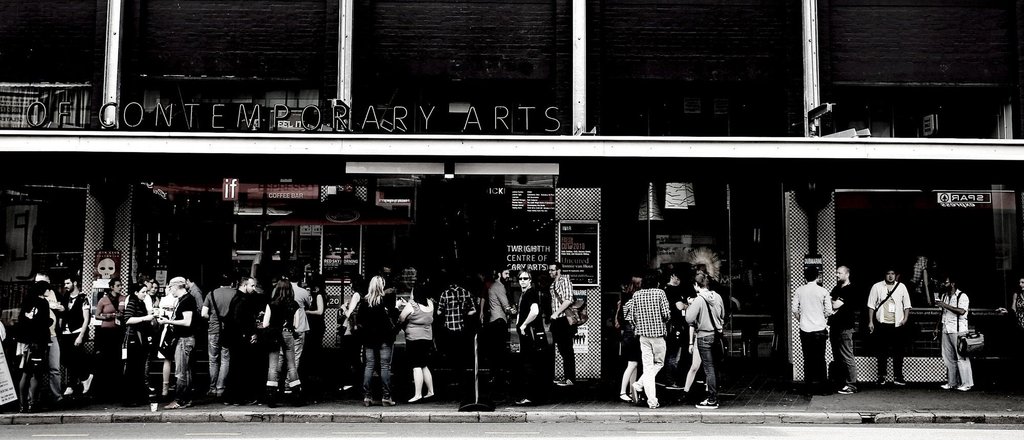 Watch: Here's one for the broken hearted. Don'ts for Dancers 2.0 is being touted as the ultimate toungue-in-cheek self-help session for lonely hearts. With dance numbers that can best be described as Cabaret on crack, this show certainly isn't your average stage performance. (Warning: The Macarena may be involved)
Incorporating jazz, tango, contemporary, interpretive, and ballroom dancing, this little number is a fun and funny lesson in dating etiquette, and has a few tips for dancers as well.
Eat: Because this show is going to get your toes tapping, and tug on a few heart strings, you are going to be in need of some comfort food afterwards. We recommend heading next door to Glass Bar, eating a whole pizza (the basil and cashew pesto pizza is our pick), and washing it down with a sparkling rose.
Watch: What do you get when you cross Big Bird with the circus? We're not exactly sure either, but it would be something like Fright or Flight, the hilarious, fowl-inspired production by 3 Is A Crowd, on from Saturday the 6th of July.
This stunning, and enchanting circus act is made up of insane acrobatics, jaw-dropping aerial choreography and fantastic theatrical performances. Inspired by all things feathered, this quirky and endearing show features all your circus favourites (think juggling, hoop work, and even a chicken dance).
This show was voted the winner of the Best Circus and Physical Theatre Award at this year's Adelaide Fringe Festival, and is only in town for a few weeks, so be sure to catch it before it flaps off to Edinborough!
Eat: All this bird-talk is bound to give you a hankering for an aviary inspired meal, so we suggest you head to Gerard's Bistro on James Street and indulge in every bird-related share plate they have on the menu. Our picks are the duck breast with peach, and cardamom yoghurt, the coal-roasted local quail with hazelnuts, and the Bekka chicken wings with yoghurt and rose. For drinks, a refreshing mint julep, Kentucky style, is the order of the night.
Watch: Confessions of a Control Freak, featuring former ballerina and self-confessed control freak, Belinda Raisin, gives us an energetic, amusing, and quirky insight into the OCD within us all.
Coming to Brisbane direct from the Melbourne Cabaret Festival, Confessions of a Control Freak is a hilarious look into the perils of multi-tasking and the unfortunate mixture of yoga and alcohol.
Eat: Reject your controlling tendencies and let loose over a bowl of duck ragu at
Beccofino
. This Teneriffe pizza and pasta favourite is the perfect spot to unwind with a glass or two of wine after the show.