The countdown to the arrival of Zimmermann's resort collection is over. Luxe bikini enthusiasts can now rejoice as the first hint of the warmer weather to come begins to breeze on to boutique floors.
Getting us well and truly in the mood for balmy days and summer rays, the collection will have you itching to get your hands on one of their lusciously printed pieces.
More directional than their high summer offerings, expect muted Tropicana and floral prints, architectural cuts and brass hardware highlights.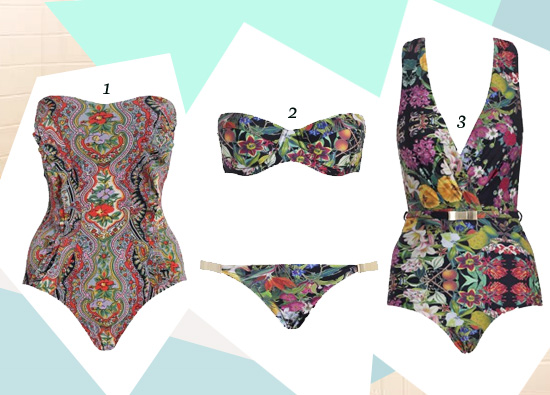 1. Bohemia Frill 1pc ($250) 2. Flourishing Bow Bikini ($250), 3. Flourishing Bow 1p ($330)

Zimmerman's Resort 2012 campaign film (check it out below), shot by Simon Lekias and styled by Tamila Purvis (whose jewellery label ManiaMania fills Zimmermann's accessories cabinets throughout the country), is one seriously steamy affair. It will leave you lusting after a floral print bikini and a steam room excursion in no time.
[token node gallery]