Dovetails Restaurant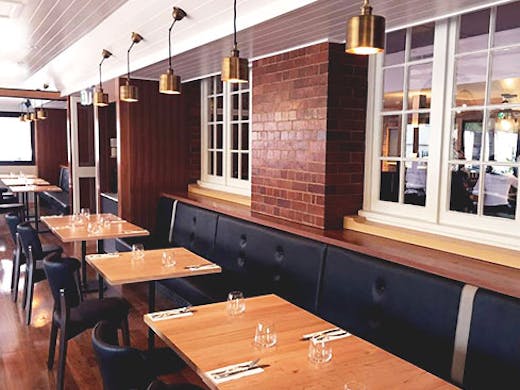 Dovetails Restaurant
If you're up for a little drive, you must check out gorgeous Ipswich eatery Dovetails Restaurant—the place to go if you're after a top-notch meal with a side of yesteryear. Located in the historic 88 Limestone precinct, Dovetails was once a woodworking room in the Old Technical College, with quirky little nods to its background everywhere you look.
Breakfast and takeaway coffee are available daily, while the refined dinner menu brings the goods, fusing modern Australian with European flair (melt-in-your-mouth kangaroo carpaccio, anyone?)—but (predictably) we're most excited by the dessert menu's Beeramisu; sponge fingers in Coal Miners Stout, brewed at Pumpyard next door. Keen!
Combine this with a sprawling grand deck overlooking the park, bevvies from 4 Hearts Brewing, a stunning upstairs functions space and a healthy dose of old-world charm. Ipswich, you've got yourself real gem in this gorgeous new restaurant!
Image credit: Dovetails Restaurant
---