Montrachet Boulangerie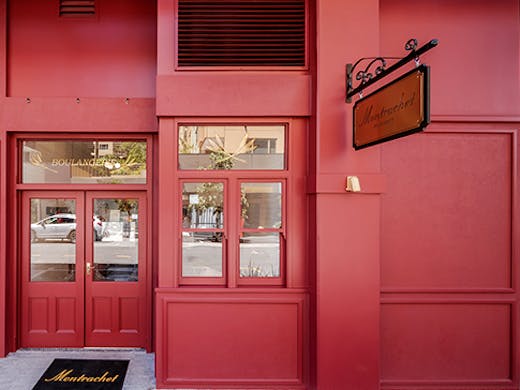 Montrachet, Brisbane's iconic hatted French restaurant has added another feather to its cap, with a permanent home for their famous hand made pastries; enter Montrachet Boulangerie on King Street—opening this Saturday 16 December!
Leading the charge is famous Lyon baker Patrick Delbar—a third generation French baker—alongside long-standing Montrachet icon Tara Bain, who together are bringing a slice of authentic French fancies to inner Brisbane. Baking a host of incredible treats on the daily, Montrachet Boulangerie is your go-to for freshly made croissants, pain au chocolate, eclairs, sourdough loaves and other incredible delicacies to expand your waistline.
Just to give you an idea of the level of attention to detail and authenticity the Montrachet Boulangerie is bringing to their craft, they import their flour from a little place called Grands Moulins de Paris Muille (only France's oldest mill—no biggie), while their chocolate is sourced from one of the world's most revered chocolatiers, Michel Cluizel. A classic case of overachieving if ever we saw it.
In terms of fit-out, Montrachet Boulangerie's is a nod to the Parisian boulangeries of old—if you still had to be convinced that making a trip here wasn't worth your while (read: it's super pretty and your Instagram account will thank you for the follows).
So, if you're in to your morning pastries, or frankly, have a penchant for anything of the baked goods variety, you know what you have to do.
Image credit: Jared Vethaak
---