The Matriarch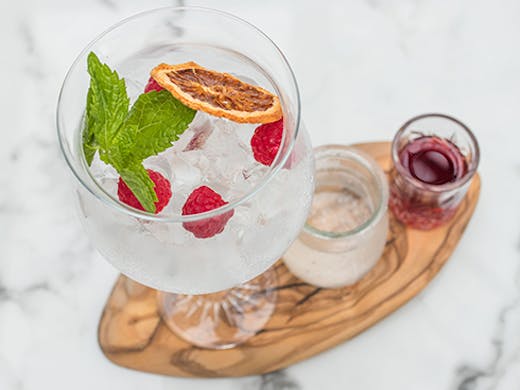 The Verdict
Taking up residence in the ever-expanding social hub of Brisbane, you will find The Matriarch, Newstead's newest swanky cocktail bar. If you're a big fan of sipping an Instagrammable drink or two, set to be amazed. These guys are pushing the boundaries of conventional cocktails, with their extensive and exquisite drinks menu turning heads.
The Matriarch's majestic iron gates will lure you in right before you step inside to a chic garden patio through to the warehouse space filled with crystal chandeliers, white marble tabletops and soft velvet seating. Consider the Friday date night mood set.
Almost too pretty to drink, the Prickly In Pink cocktail will be first to catch your eye, served on a silver plater with Champagne perfume. Our top picks? Try a dazzling deconstructed G&T, with which you can literally build your own gin and tonic. Or get your fingers wrapped around The Matriarch Pleasure cocktail—served on a bed of edible soil and filled with the wonders of vodka, elderflower, lime, cucumber, mint and pressed green apples.
Hungry? Soak up the evidence with their designed to share, bar-style menu. Nibble as you please over one of their aesthetically pleasing cheeseboards served with a selection of cheeses, antipasto, meats and fruits. See you at the bar.
Image credit: Ranyhyn Laine
---