Remember those old-school family interstate road trips where your big sister would insist on playing that new Spice Girls album for the 37th time, and the folks would be arguing over who made the call to take that shortcut through Hicksville? And then, after a solid day's driving, you'd reach your first checkpoint in the form of a rural hotel-motel? Well, we're here to tell you that regional mirage is back, and in a big way, thanks to the multi-million dollar, Palm Springs style renovation of Albury's Astor Hotel Motel.
The 12yo version of you would probably recall the delight of those undersized swimming pools and plethora vending machines, but this reno, which is being led by progressive Melbourne-based studio, Techne Architecture + Interior Design, will far surpass any expectations.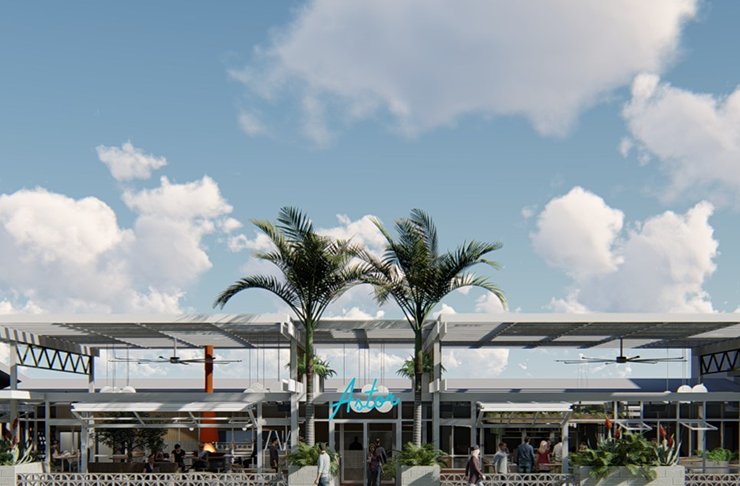 The Astor refurb is set to be drenched in pastel hues and cheeky nods to the Hollywood aesthetic of yesteryear. Think palm trees, Pina Coladas and a new indoor/outdoor breezy beer garden to set the mood upon arrival.
It's not just the facade that's been given the attention it deserves, though, the restaurant, bar, function spaces and 45 rooms out the back have been given a re-up inside and out. Everything from the vibrant paint job to the rooms' furnishings has been meticulously considered to fit in with the Palm Springs-esque theme.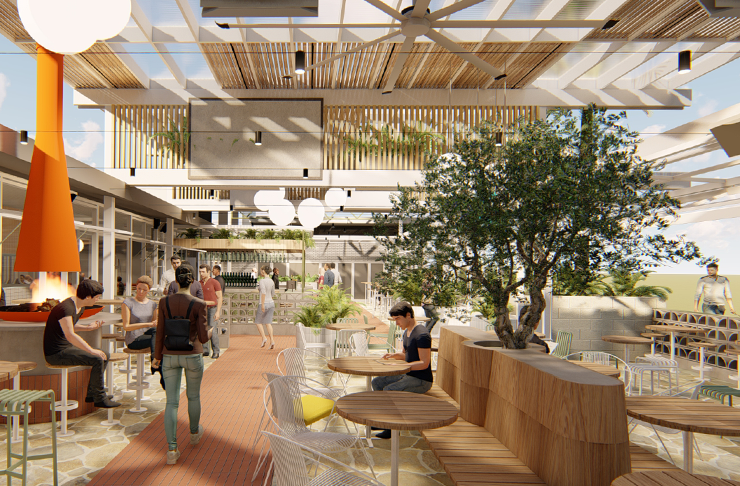 For those unfamiliar with Albury's page number in that brick of a map book under the front seat, this rural gem sits about a freckle up from the northern side of the Victorian and New South Wales border. It's more commonly considered a pitstop for interstate travellers, though the likes MAMA (Murray Art Museum Albury), the award-winning Library Museum and the town's close proximity to the Murray River is changing that.
If you needed one more excuse to visit Albury, the Astor Hotel is surely that. Bookings are currently open under heightened health and safety restrictions (don't even think about it, Melbourne), with renovations in their entirety expected to be completed before the year's out.
Get the notebook out and start planning your Aussie adventure at our Travel section.
Image credit: supplied.