Sydney-based artist and jewellery designer Holly Ryan won our hearts with her minimalist, sculptural jewels when she dropped into the scene way back in 2010.
Since then, her covetable rings, necklaces and earrings have been at the top of every cool girl's wishlist: a set of her now-iconic Minimalist Hoops, a Picasso pendant or sunglasses from her recent Pared Eyewear collab, featuring her signature silver squiggle as the band. There's also her recent astrology charms, designed in collaboration with artist and jeweller Line Sagmo. Everything is classic—designed (and made) to fit into your jewellery box for years, and years, to come.
Within the layers of Ryan's eponymous label is fashion (she studied fashion design) and art (Ryan also exhibits sculpture at Jerico Contemporary in Sydney)—but also a strong sense of respect for the planet and sustainability.
"I personally couldn't run a business without sustainability at its core," she says. "Jewellery is unique in this way because the raw materials can be repurposed and kept in rotation forever."
We caught up with Ryan in her Sydney jewellery studio to chat about her label's recycling initiative and her latest, sustainably-minded collection "Holly Ryan 19". True to form, it's stunning—and designed consciously, inspired by art and nature and made using found materials like ceramic tiles Ryan collected from a beach in Italy.
What inspired you to start designing and making jewellery?
I studied a Bachelor's Degree in Fashion Design at QUT in Brisbane and noticed a gap in the market for fashion-led jewellery that is handcrafted in Australia. I also realised that, compared to clothing, jewellery design can make much less of an environmental impact, because the raw materials never lose their value and can be recycled by melting the base metals down for new designs.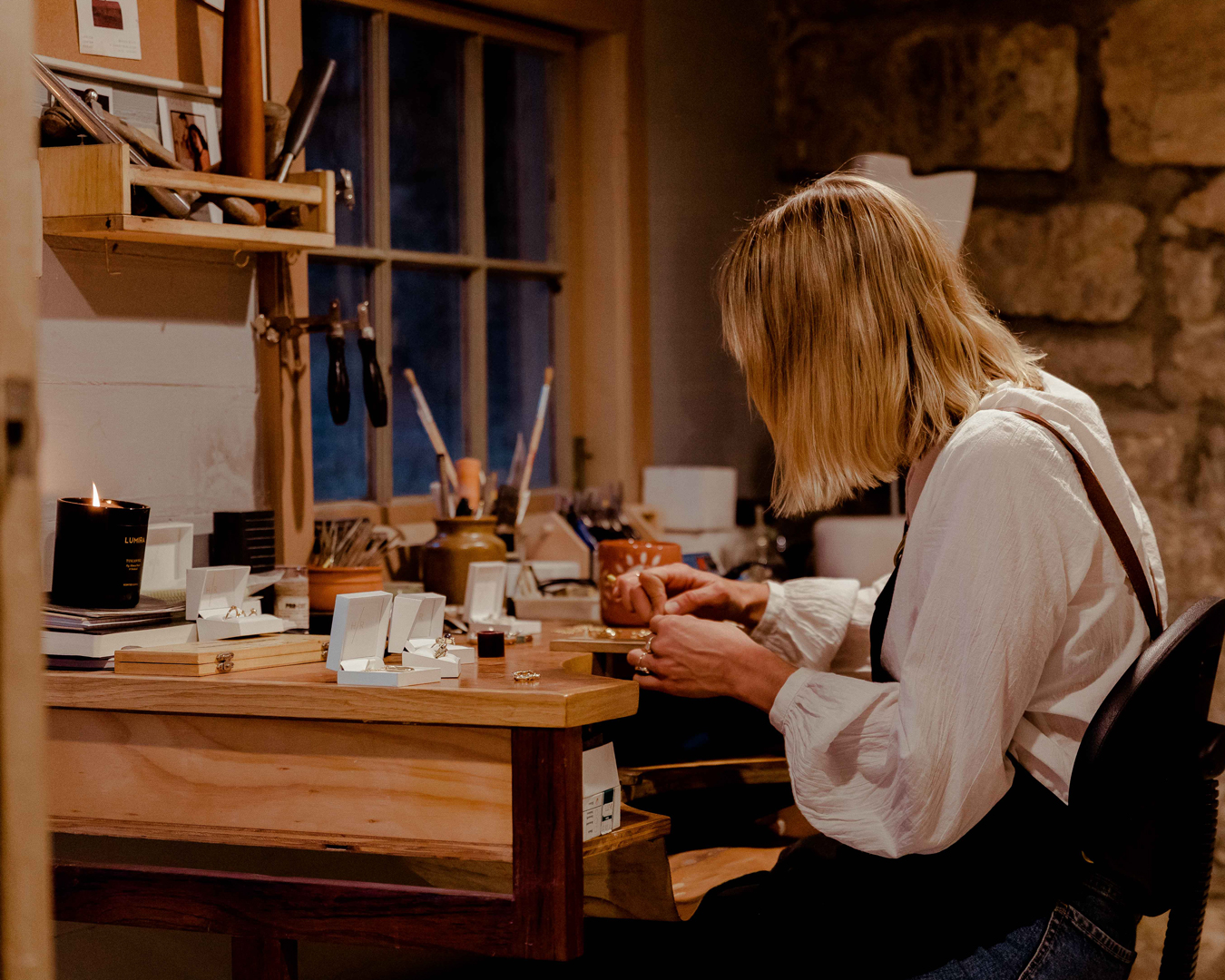 Your latest collection takes an amazing new turn. What inspired you to work with amber, pearls and agate this time around?
I decided to work with these stones after a conversation with my mum, who actually helps me run Holly Ryan Jewellery. We were discussing how many materials we had in the studio already and how we could make use of those rather than purchasing new materials. Mum has been collecting opals over the course of 30 years, then the amber, pearls and agate are a combination of what we already had in the studio, as well as what we've sourced locally in Australia.
You've always had a sustainable approach. What does that look like for you?
Sustainability has always been at the core of Holly Ryan Jewellery, because my parents instilled these values in me from an early age. I believe sustainability is a constant journey, though, rather than a destination. So we're continually reviewing our practices and trying to find ways to be more sustainable.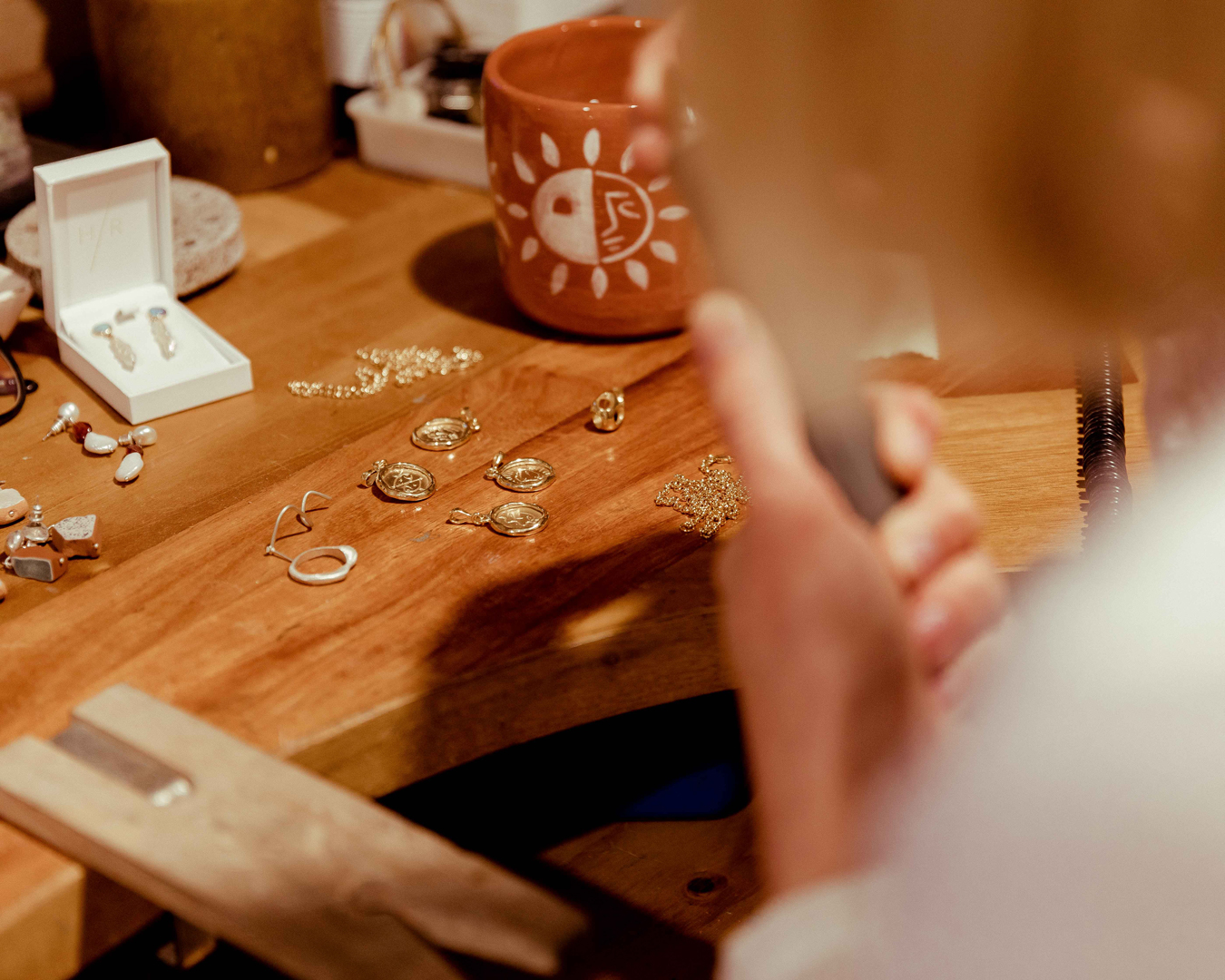 Can you talk us through your recycling initiative?
Part of [our sustainability efforts] was the 2018 launch of our Recycling Initiative, where we invite customers to return their pre-loved Holly Ryan jewellery to be recycled and repurposed into something new. Another part of this was the decision to incorporate found materials into our HR 19 collection, such as the ceramic tiles I collected on the beach in Italy.
What would you say to someone who was sceptical about recycling metals or sustainable jewellery?
Obviously, these issues are inherently complex and nothing is perfect, but I believe we all need to do our part to save the environment and an important part of this is using what we already have, rather than always buying new. For Holly Ryan Jewellery, this means melting down our metal scraps in the studio and working with a company that deals specifically in recycled metals, as well as incorporating found materials wherever possible.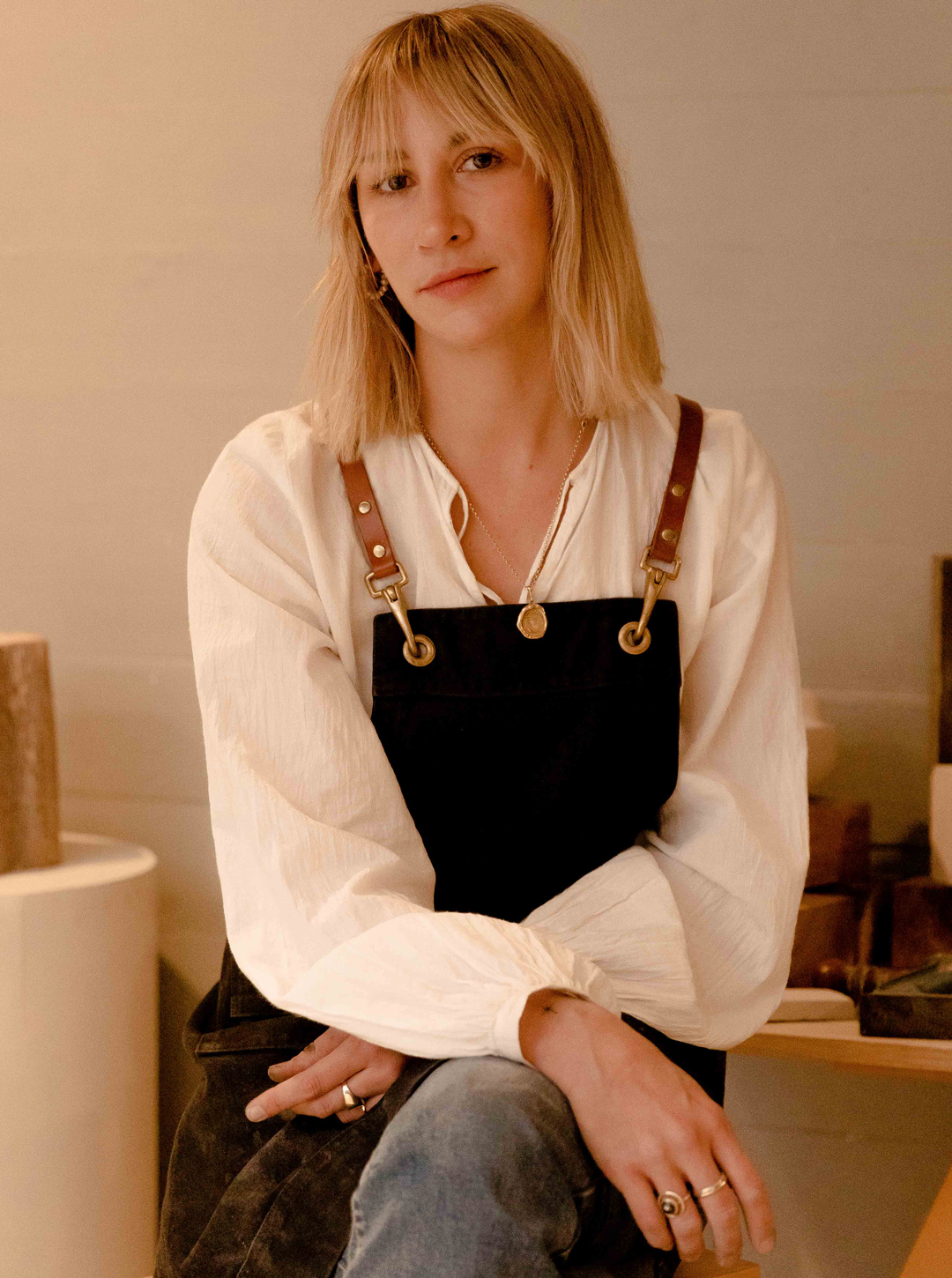 Outside of your own work, do you have a favourite sustainable label or product?
Nagnata is my favourite sustainable label. I love their beautiful, functional garments and am constantly inspired by their innovative techniques for knitting sustainable fibres like organic cotton.
For people easing themselves into the sustainable movement, do you have any tips you can share with them?
It is easy to get overwhelmed with information, so I would recommend starting small and shopping according to your values. Once you have mastered one area— like choosing sustainable materials, for example, you can refine your practices in another area.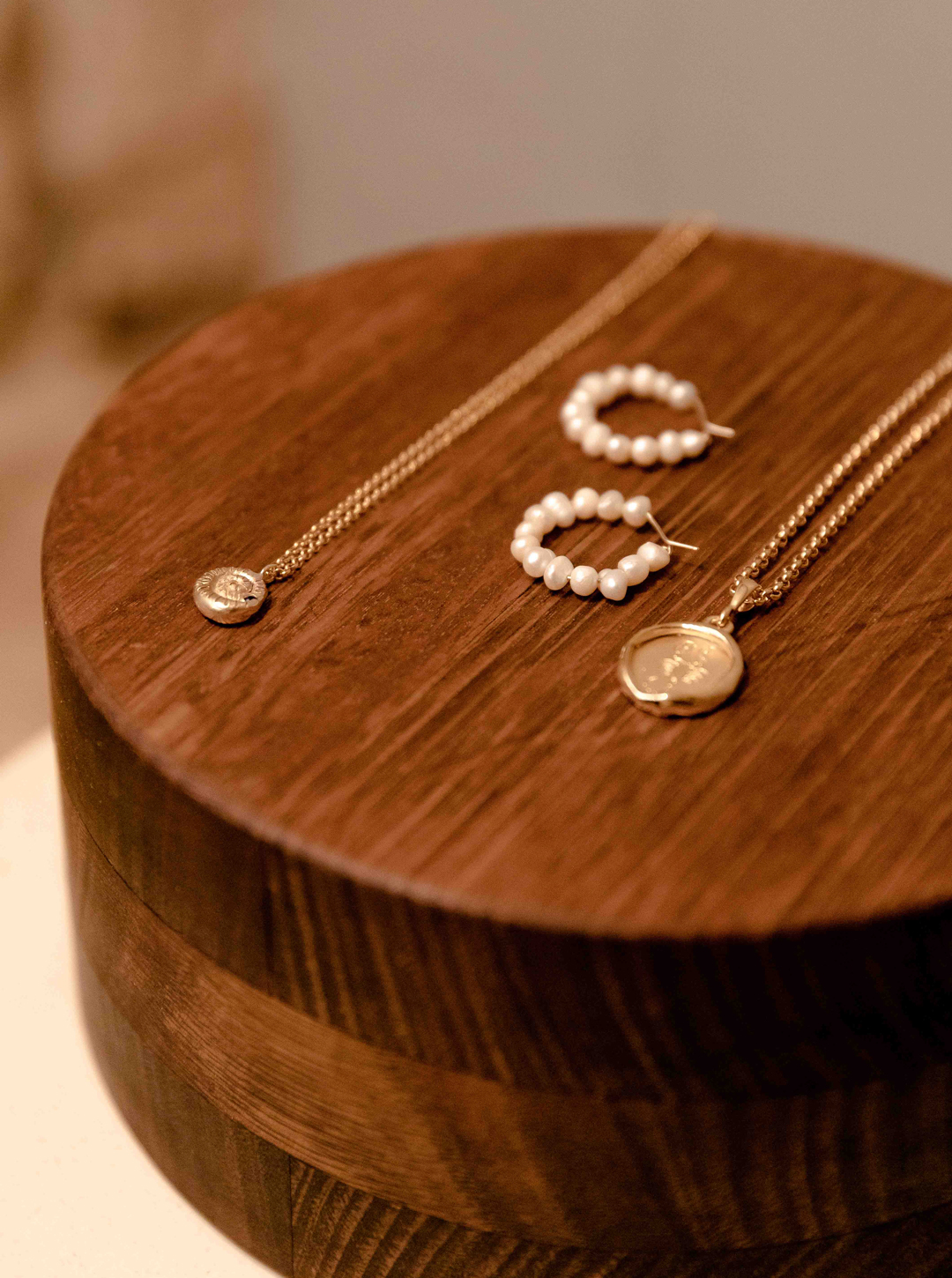 What do you want the world to look like in 20 years?
Still here.
While you're here, check out some of our other favourite sustainable fashion labels.
Image credit: Rocket K Weijers.