As the nation's food scene grows (they said the bubble had to burst but they were wrong), with it comes our insatiable need to out-eat each other.
We've partnered with Dairy Farmers Thick & Creamy to bring you the 15 dishes you should have eaten to call yourself a foodie, if you're protecting your badge like it's a lifejacket on a sinking ship.
Melbourne
Madeleines from Cumulus Inc
Hatted since 2010, Cumulus Inc is the never-fail friendly, generous host awaiting in the CBD. While the all-day menu has many (many) highlights, we can't go past the freshly baked Madeleines filled with lemon curd. Plump with indulgently rich, tangy lemon curd, 15 minutes is well worth the wait.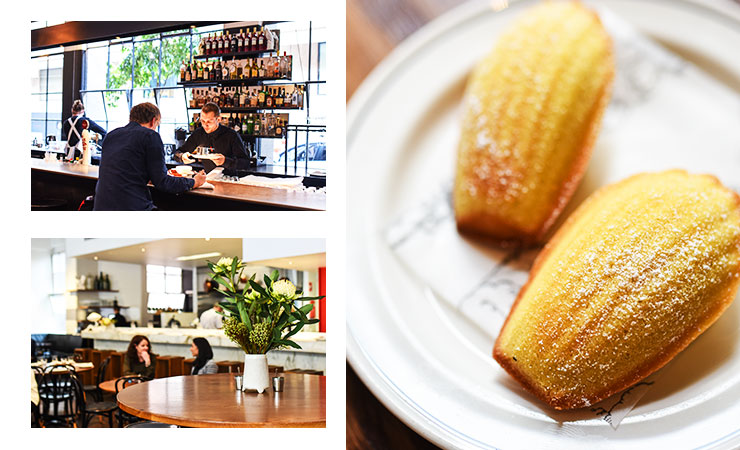 Chicken Sandwich from Hector's Deli
The name might be simple, but Hector's Deli's sandwich is anything but plain. Sandwiched between two country-style, pillow-soft buns is the biggest slab of top quality panko-crumbed fried chicken in Melbourne.
Smashed Avo from Literally Anywhere
Home of the smashed avo, some of favourite's include the Avocado & Poached Eggs from Long Story Short and the feta, mint, chilli avo from Monk Bodhi Dharma.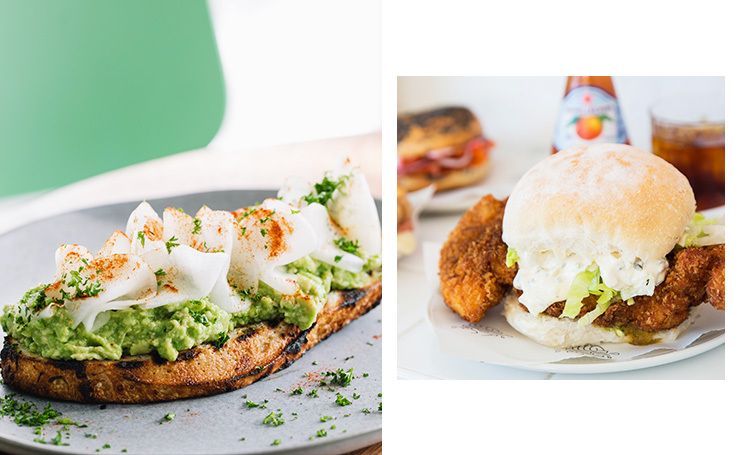 Sydney
Cacio e Pepe from Buffalo Dining Club
Can you go wrong when the restaurant has a giant cheese wheel? No, no you cannot. Half mozzarella bar, half wine bar, Buffalo Dining Club's Cacio e Pepe is a classically decadent combination salt, pepper, olive oil, parsley and pasta tossed through a pecorino cheese wheel.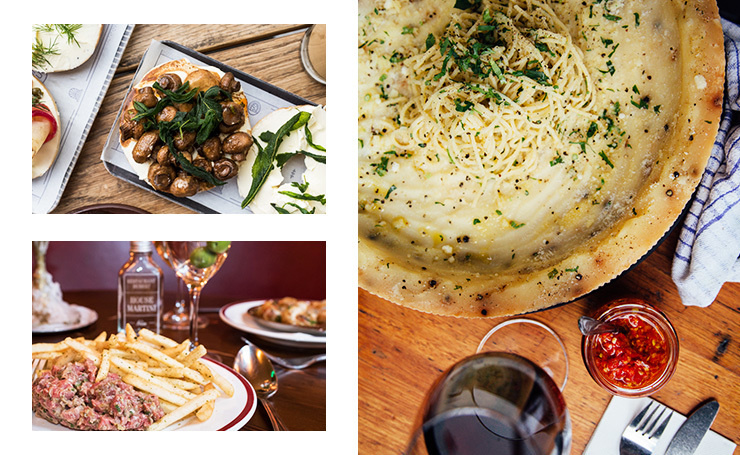 Gone Shroomin' from Smoking Gun Bagels
Pepe Saya crème cheese is slathered on a hand rolled, wood fired bagel before it's stuffed with pickled mushroom and fried sage. Excuse us, we're going to go order one now.
Prime Beef Tartare from Hubert
Served with the best, shoestring French fries around, Hubert's Prime Beef Tartare uses Wagyu topside and classic condiments for a perfectly executed, no-fuss dish.
Brisbane
Mal's MacMuffin from Lonely Boy
Lonely Boy won't be so lonely once you get wind of their fancypants reiteration of the bacon and egg McMuffin (with pickles, naturally). Served with a beef patty, bacon, fried egg, cheese and pickles on a lightly browned English muffin, there's not much more you could want from a breakfast.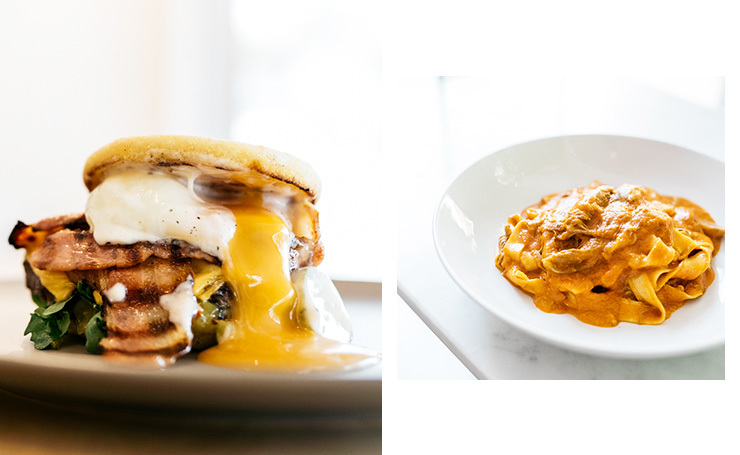 Pappardelle al Ragu d'Anatra from Beccofino
Pasta, AKA the ultimate comfort food. Head to Beccofino for your fix and order the Pappardelle al Ragu d'Anatra. The steaming bowl of pasta mixes rich duck and tomato ragu with flat ribbon pasta. Get an Aperol Spritz to wash it down.
Any Jaffle from Fitz + Potts
Toasted jaffles from Fitz + Potts are made daily and served with potato crisps.
Perth
Porco Rosso from Francoforte Spaghetti Bar
Add N'duja, a spicy pork pate, and forget your troubles at Francoforte Spaghetti Bar. The Porco Rosso a decadent combination of Italian tomato sugo, traditional pork sausage and Grana Padano parmesan.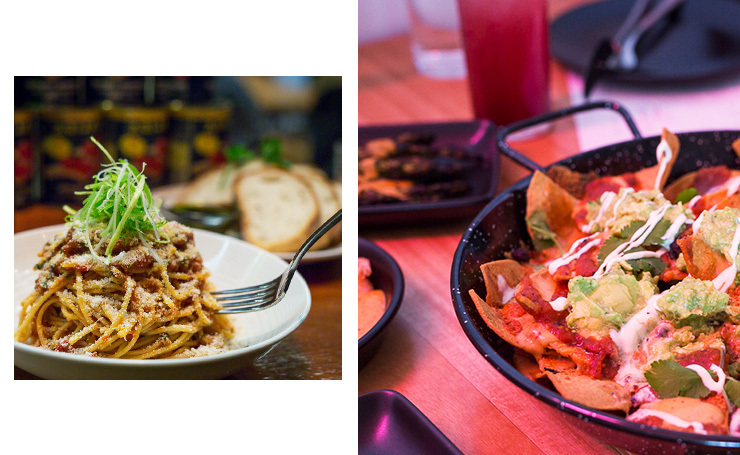 Vegetarian Nachos from La Vida Urbana
Because who doesn't like nachos, let alone the perfection from La Vida Urbana?
Gold Coast
Rick's Bug Roll from Rick Shores
The famous bug roll from Rick Shores is a delicate layer of fried Moreton Bay bug, gem lettuce and sriracha mayo in a soft bun.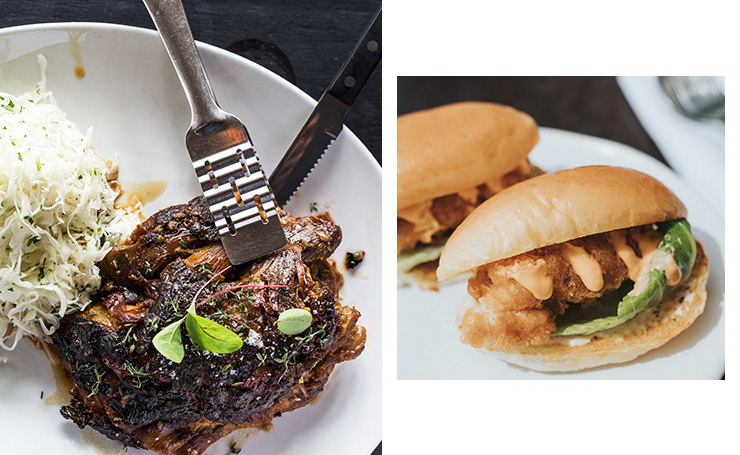 1kg Lamb Shoulder from Social Eating House
One for the family (or the whole crew), the boneless salt bush lamb shoulder comes in half kilo or kilo sizes—and when have you ever done something halfway? Slow roasted in sheep's milk yoghurt and served with lamb jus and cabbage slaw. BYO stretchy pants.
Sunshine Coast
Mooloolaba Popcorn Prawns from Riviera Bar & Lounge
The latest French-inspired bar to hit the Sunshine Coast, Riviera Bar & Lounge's Mooloolaba Popcorn Prawns served with green tea mayonnaise is a treat. Don't forget to order a whiskey flight while you're there.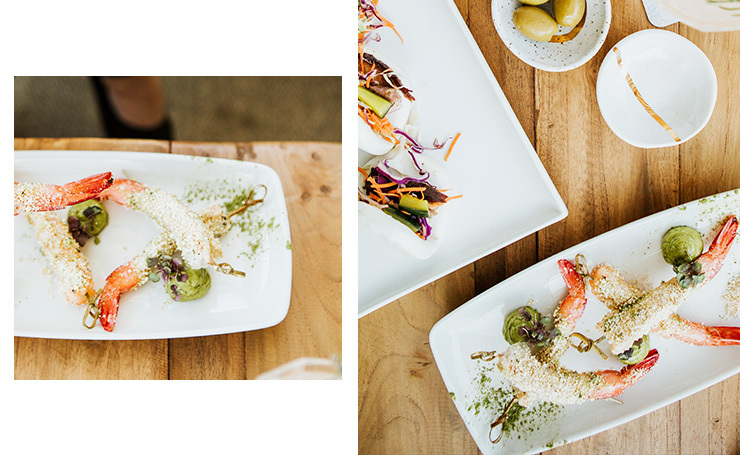 Peanut Butter Chocolate Smoothie Bowl from Skal
Peanut butter and chocolate in a smoothie, in a bowl. That is all.
Tired of eating out a few too many times this week? Trust us, we know the feeling. Why not stay home with a glass of red, your favourite pasta loaded and a indulgent Dairy Farmers Thick & Creamy yoghurt in your favourite flavour? Packed with decadent ingredients including full cream milk, cream and real fruit, they're generously packed with lashings of flavour.
Image credit: Photography for The Urban List.
Editor's note: This article is proudly sponsored by Dairy Farmers Thick & Creamy and endorsed by The Urban List. Thank you for supporting the sponsors who make The Urban List possible. Click here for more information on our editorial policy.