Gold Coasters love themselves an uber-fresh poké bowl so we're more than a little chuffed that Byron Bay legends Finn Poké chose Burleigh to open their latest eatery. Yep, Burleigh's food porn game just got even better and the decision of where to fill your belly became a whole lot harder.
Located in the heart of bustling James Street, Finn Poké is both the perfect place for you to visit for a feed post beach sesh or a casual catch up with your pals. In fact, why not go one better and grab a takeaway for an alfresco lunch on Burleigh Hill—bliss!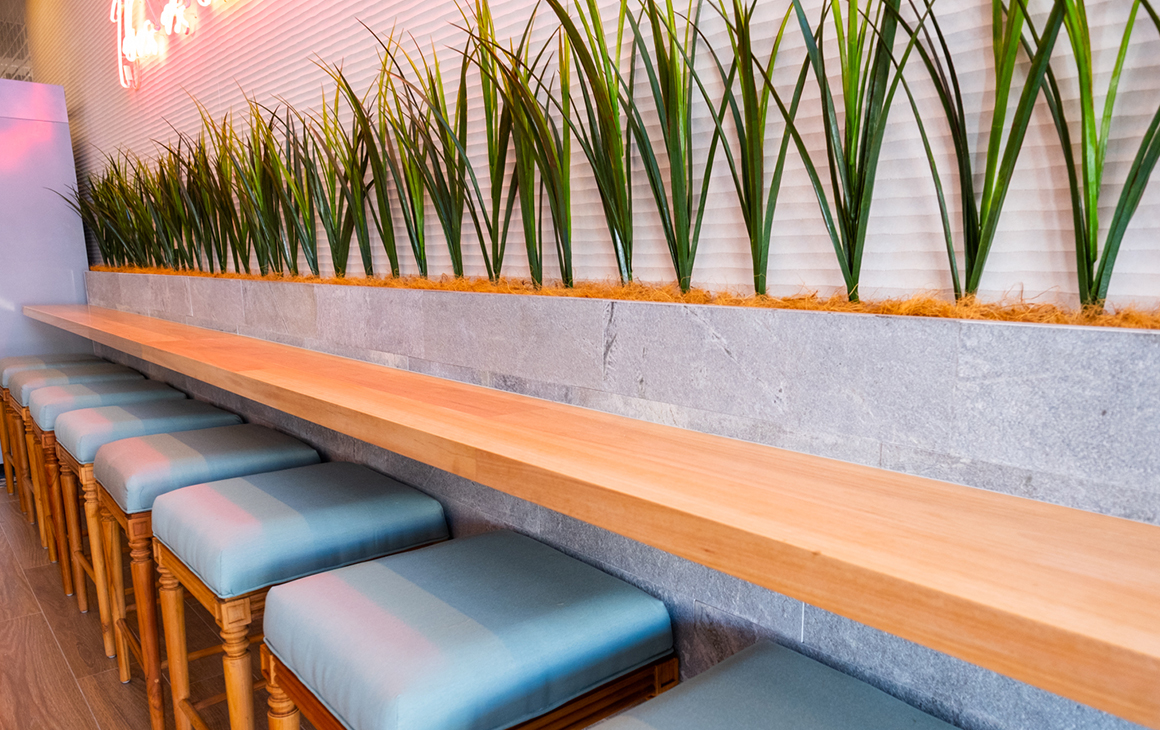 Poké bowls, a traditional Hawaiian staple, have become one of the Coast's fave noms and we're positive Finn Poké will soon become an absolute go-to with their Insta-worthy bowls. While it might be chilly outside, Finn Poké's interior is delivering pure summer vibes with crisp white walls, summery blues, cute AF neon signs (again cue the Insta posts) and touches of lush greenery. In short, it's adorbs and totally a spot we can see ourselves stuffing our faces in.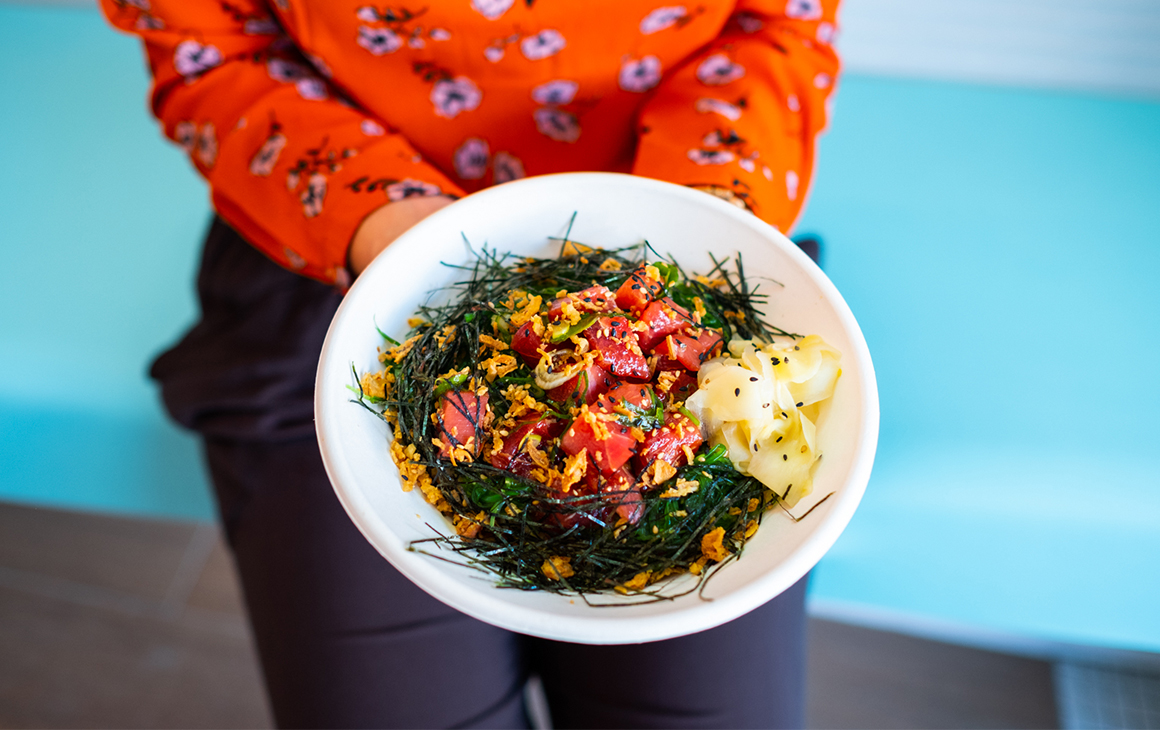 Now onto the most important part—the food. While it seems like poké places are popping up everywhere these guys are pretty spesh. Here you can craft your own or try one of their signature bowls. All the ingredients, from the yellowfin tuna to the swordfish are sourced locally in Queensland, while the Atlantic salmon is from Tassie—now that's fresh! We recommend The Kali, with kani crab, cucumber, tobiko caviar and spicy green coco sauce. And you can't go past the Spicy Shaka with salmon, watermelon radish, bean sprouts, daikon and spicy sriracha mayo.
Veggos and those who are gluten free are covered too. Check out Dr. Beets with roasted beets, orange segments, watermelon radish, crispy onion and classic shoyu—trust us, the orange makes this bowl a serious taste sensation. Or The Vego, with organic tofu, pickled shitake mushrooms, sweet potato, edamame and corn nuts. We can tell your mouth is watering just reading this, ours is too tbh.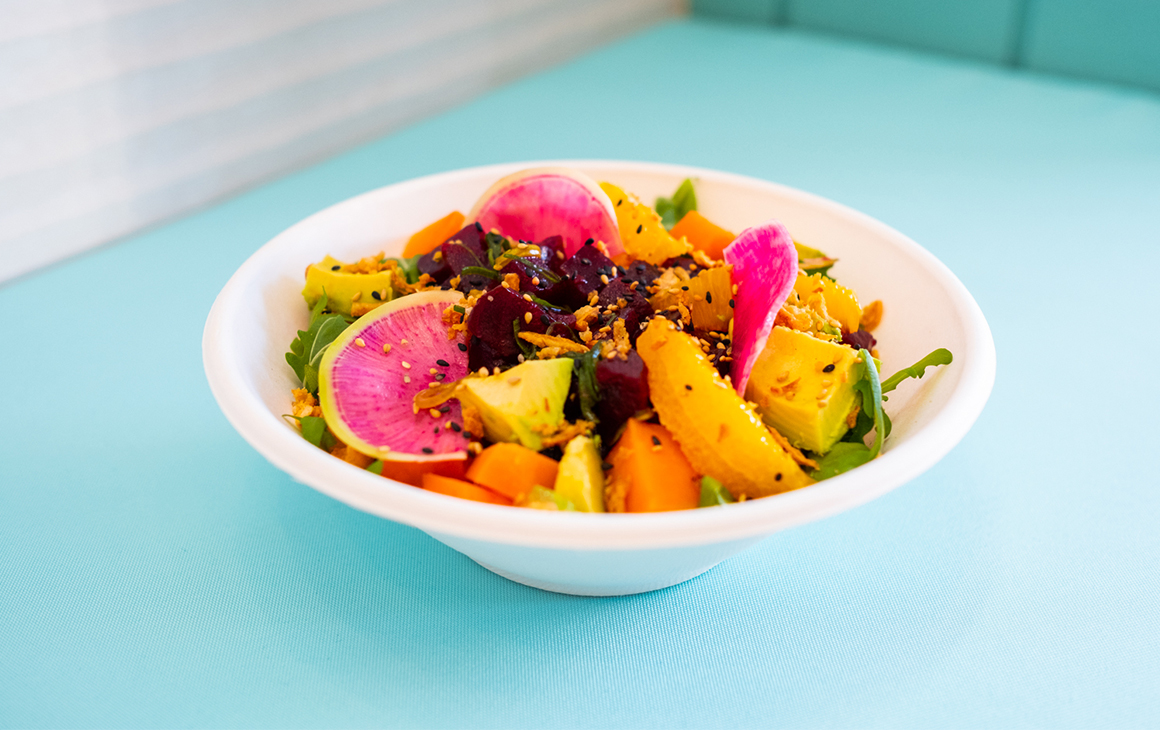 Wanna' go all Willy Wonka on us and make your own? Too easy, there's loads of delish ingredients. Start with your base—organic rice, cucumber and buckwheat noodles, and citrus kale slaw—then beef it up with a protein, such as salmon, swordfish, tuna, chicken breast, organic tofu, or roasted beetroots and lastly douse it with a tasty sauce—from spicy sriracha mayo to a coconut-avocado dressing. If you want to make it nek-level, top your bowl up with tobiko caviar, fruit or pickled shitake. And you can wash it all down with a tasty kombucha or, if you're really living your best life, a cold one from Stone & Wood or a glass of Saké—yep you read that right.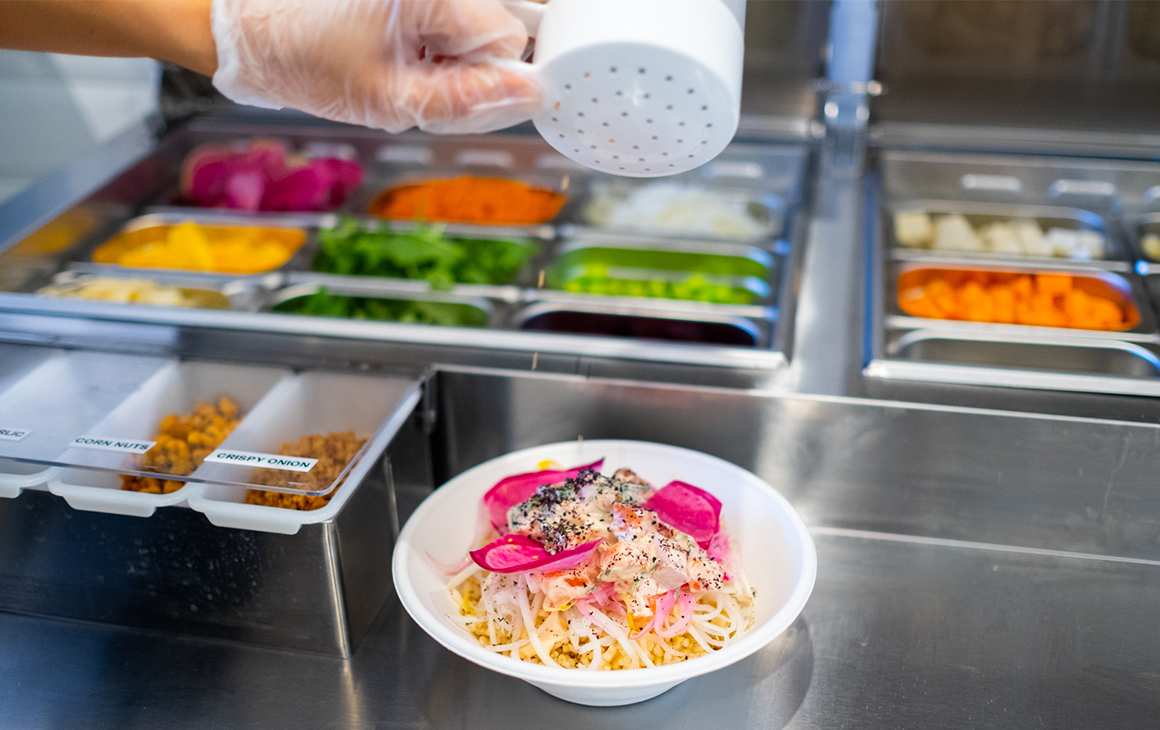 The place perfect spot for a casual but oh so tasty chow down, we know Finn Poké is where we'll be spending our lunch breaks.
Looking for somewhere to enjoy your bowl alfresco? Check out these six epic picnic spots on the Coast.
Image Credit: Desert Island Media for The Urban List