Whether you're looking for a catch up with mates or date night with your love, we're seriously spoilt for choice when it comes to epic dining spots on the Coast.
If you're struggling to narrow it down, there's no one better to ask about than our incredibly talented local chefs.
Here are the best restaurants on the Gold Coast to grab dinner, according to our food gurus.
"We only have Sundays and Mondays for eating out, so we love to sneak to Lucky Bao in Mermaid Waters for some no fuss, tasty Asian fare. With beers on tap and friendly staff, it's a winner. Hot tip: don't fill up on the baos alone, their XO mushrooms are bang on, and their sticky lamb ribs take us to our happy place."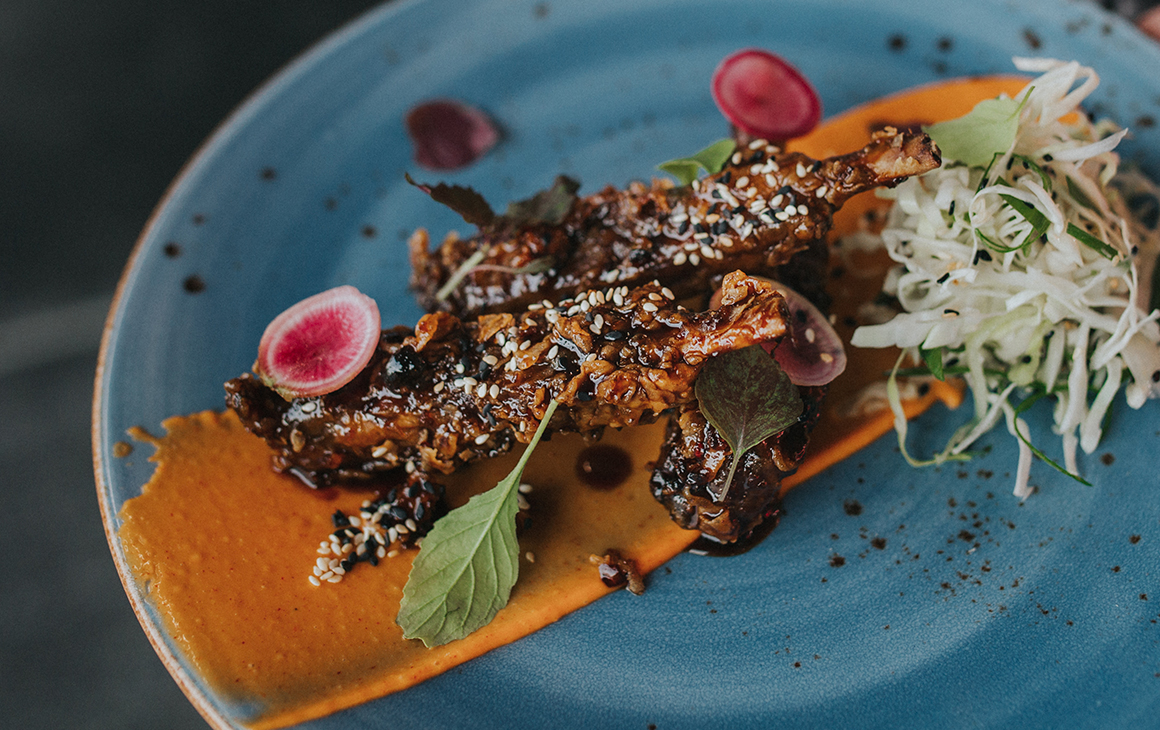 "I love Lupo in Mermaid Beach for their wood-fired cauliflower with truffle cream and the half chicken with mascarpone and lemon–it's the best. For something sweet, I can't go past their neighbour The Glengelg Public House without craving their classic lemon tart with vanilla bean ice cream."
"My favourite dinner spot on the Coast is by far Kiyomi at The Star in Broadbeach. It's become our go-to for many special occasions. Make sure you order the crispy rice spicy tuna and the tooth fish, trust me, you will not be disappointed."
"If my favourite dinner location was determined by the number of times I've dined there in the past six months, Iku would hands down be the winner. From the minute you step inside, you lose sense of where you are. It's all about the chicken skewers (arrive hungry and order one of each) but you can't go past the house pickles to start. The shiso-pickled tomato is next-level. Inside tip: go on a Sunday night for the live music; the atmosphere is electric."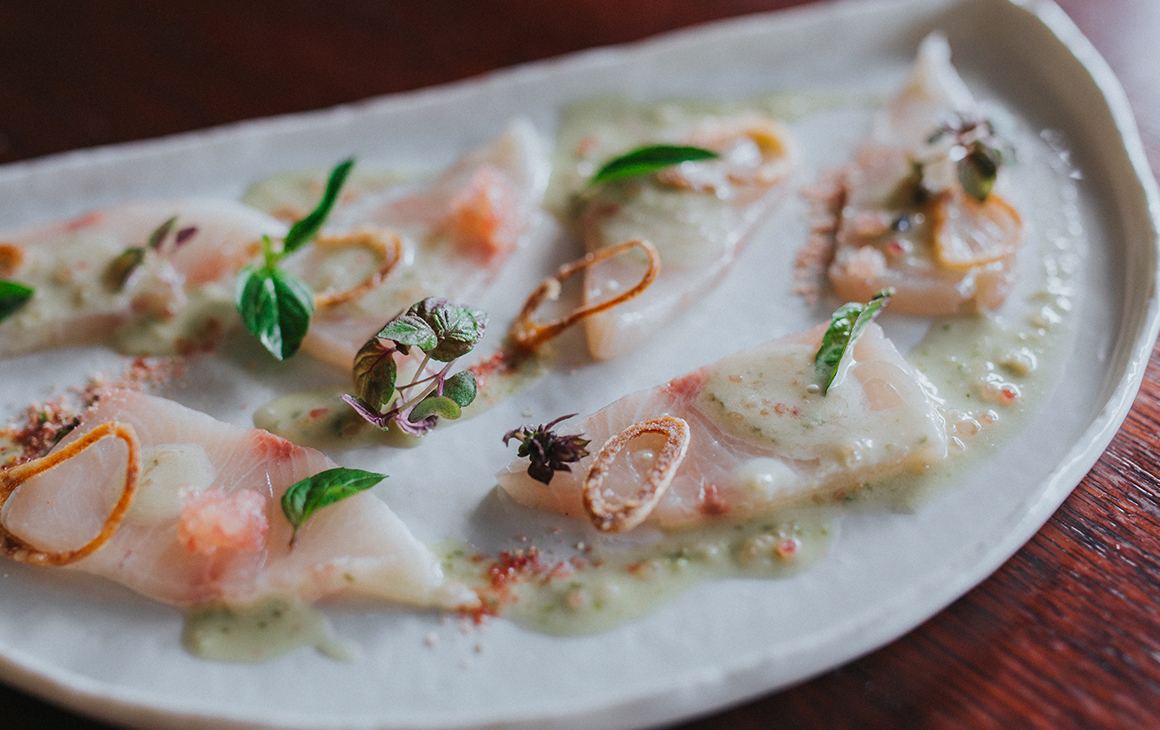 "Jimmy Wahs is my go-to as it's not far from my place and the food and service is always great. I love eating Asian food out because I don't cook it myself. Most of the time, I get the Betel leaf bug tail and the half chicken morning glory. Flavours are great and complex, presented in a simple way—I love it. The twist they give cocktails is interesting, I recently tried the Bourbon Bui Vien, which was amazing."
"Dinner is a tough one because I only get two nights a week where I can go out and eat. The first one is usually at home with family. If I could only pick one restaurant though, it would have to be Lupo in Mermaid Beach. Mother Thea, dad Brad and their son Harry run the coolest restaurant and bar in town. Great food cooked in a wood-fire oven. Thea makes the desserts herself, so make sure you try them all. They're the bomb!"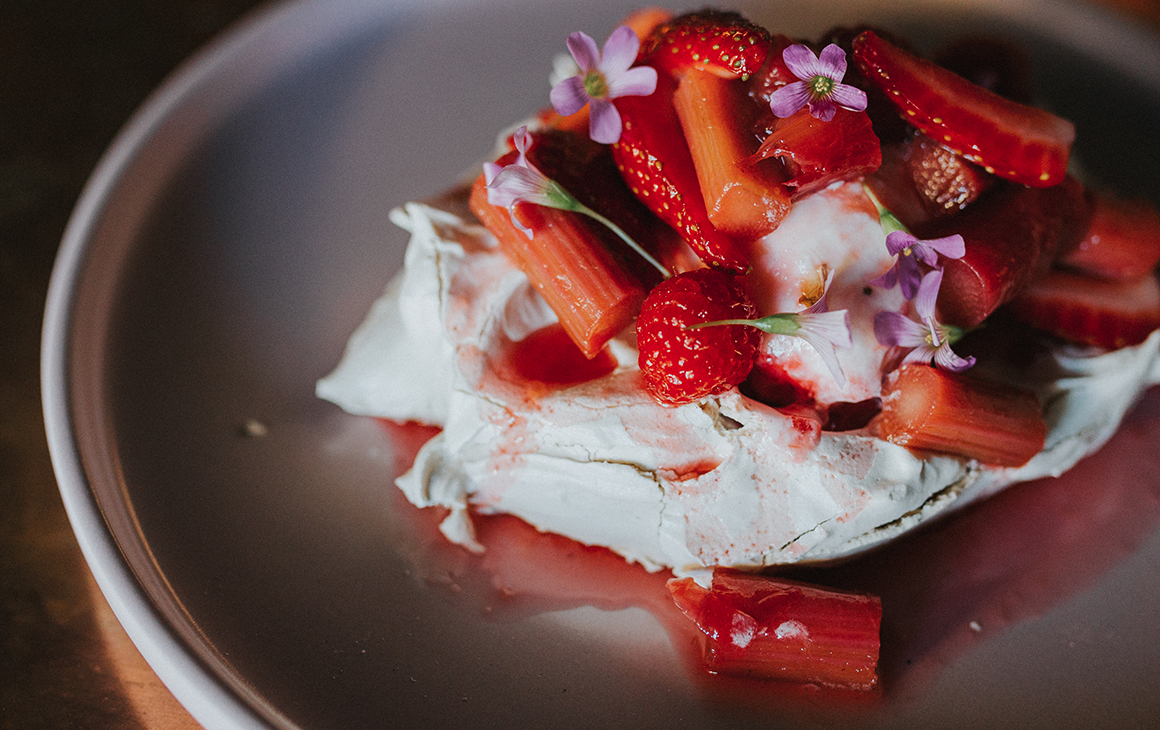 "I've literally had this same meal, two to three times a week for the last two years so that's certainly saying something—I can't get enough of the Spicy Miso with thick noodles and extra noodles from Muso Ramen in Mermaid. With legends like Itoshin and Etsu, the Asian game on the Gold Coast just gets stronger. I can't wait to see what comes next."
Looking for somewhere to grab drinks pre or post dinner? Check out our ultimate guide to the best watering holes on the Gold Coast.
Image Credit: Hayley Williamson for Urban List