It's hard enough to brush your hair these days let alone think about how you can be a more sustainable, savvy human. We totally get it. But the truth is, living a more sustainable lifestyle doesn't have to be time-consuming—in fact, it can be quite the opposite.
That's why we've teamed up with the Clean Money champions over at Bank Australia to uncover six easy tips that you can tackle in 10 minutes or less, all from the comfort of your own couch. Slip into your sweats, throw on some Netflix in the background (maybe try one of these epic vegan documentaries) and get amongst these straightforward swaps today.
Clean Up Your Instagram Feed
8 Minutes
They say you are what you consume, so this two-step process is about giving bad influences—and influencers—the flick and filling your feed with more ethical, sustainable content. Hit unfollow on the large fast-fashion corporations and the cookie-cutter influencers that work with them because let's be real, excessive fashion hauls are so 2012. Instead, throw your support behind brands and people championing change.
Urban List has just launched a new sustainability vertical in partnership with the incredible humans over at Bank Australia, so start there and expect the goods from us. Good On You App is steering change for sustainable fashion, while Aja over at @ajabarber is inspiring us with bright, bold and ethical choices, and Shannon at @shannydoots is slinging style and size-inclusivity. For zero-waste inspiration, look closer to home at @thesourcebulkfoods and @wastefreeplanet.
Get Around The Clean Money Movement
5 Minutes
We can take the power back by giving banks that support harmful industries the boot, and instead, get around a bank that backs our environment and communities, supporting everyday people doing good, not harm. Get started by finding out where your coin is currently being invested at Market Forces or Don't Bank On The Bomb. If it doesn't align with your values, we suggest making the switch to the leaders in the Clean Money movement—Bank Australia. It'll take you just five minutes to join online, but the impacts will last a lifetime (and beyond).
Switch Your Search Browser To Ecosia
1 Minute
Yes, we live in a world where you can plant trees with just one search of the world wide web. Ecosia is a social business based out of Berlin who donates more than 80 per cent of profits earned via their search engine's ads to organisations planting trees globally. They're fully financially transparent publishing their reports monthly, and they protect your privacy by not selling your data or using third-party trackers like most other search engines. In summary, they're a good egg—with more than 92 million trees and rising planted globally over nine thousand different sites. Get behind this brilliance in less than a minute by adding ecosia.org to your favourites, and the extension to Chrome.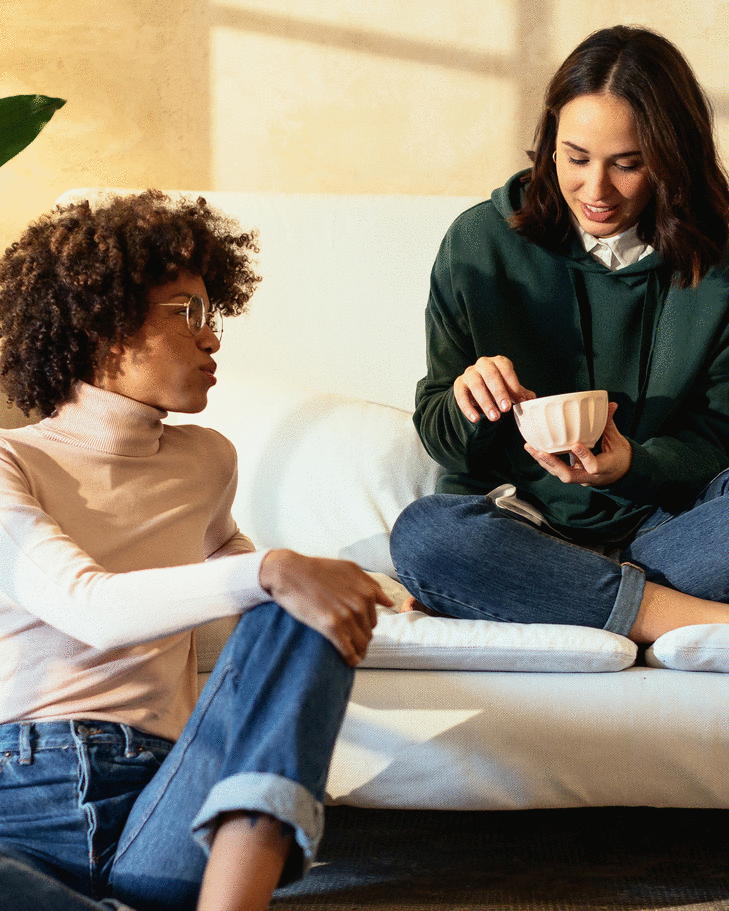 Use Your Super To Back Ethical Investments
8 Minutes
Investing in your future is not just about racking up the dollars for retirement, it's also about deciding what kind of world you want to live in when you retire. As part of the Clean Money movement, you also want to be checking in on where your super is being invested at Market Forces, and making the switch if it isn't ethical—we're looking at you fossil fuels and tobacco industries. Do your own research but funds like Australian Ethical, Future Super and Verve Super all commit to zero fossil fuels, and each back businesses doing good in our world. Verve, for example, is a fund by women, for women, all about building a better world for the females of the future.
Get Behind Green Gifting
6 Minutes
If there's one thing physical distancing has taught us, it's that we have way too much stuff. So it's time to take note of your friends' upcoming birthdays and get behind green gifting this year—the planet will thank you later. In wake of the bushfires earlier this year, gift a native tree or plant to aid in bush restoration around Australia. For something a little cuter, why not virtually adopt a Koala for your loved ones? It comes complete with a personal bio and adoption certificate. For the foodie friend, shout our frontline workers a meal or back businesses like Free to Feed who run a number of initiatives looking out for new migrants and those in need.
Share This Article With Your Crew
2 Minutes
We're all at different points in our sustainability journey, but the biggest risk to progress is inaction. So we're keeping this one simple: first, tick off this list of to-dos (it will take you less time than an episode of Tiger King). Next, fire up the group chat, share this article and encourage your friends to do the same. Share your favourite sustainable accounts on Instagram, talk to your family about Clean Money and make your browsing habits more eco-friendly—small steps equal big change team.
Here at Urban List, we're all about living your best life—sustainably. Start by making good with your coin and switching to Bank Australia, doing right by both 'future you' and the planet.
Editor's note: This article is sponsored by Bank Australia and proudly endorsed by The Urban List. Thank you for supporting the sponsors who make The Urban List possible. Click here for more information on our editorial policy.