Colourful, authentic and just the kind of happy place we want in our lives right now, Lolita's Mexican Cantina is the new Casuarina restaurant you need to know about.
Opening a couple of days before the coronavirus pandemic truly hit our pocket of the world, we're shining a light on this under-the-radar gem.
Popping up next door to Osteria, Lolita's takes pride of place in the open space that formerly housed the Italian eatery.
With rustic walls, jade, lime and lemon tiled tables scattered throughout, filigree cast iron features and mandarin barn doors that swing open to a creative cactus garden, Lolita's Mexican Cantina is inspired by the land of the fiesta and she won't disappoint.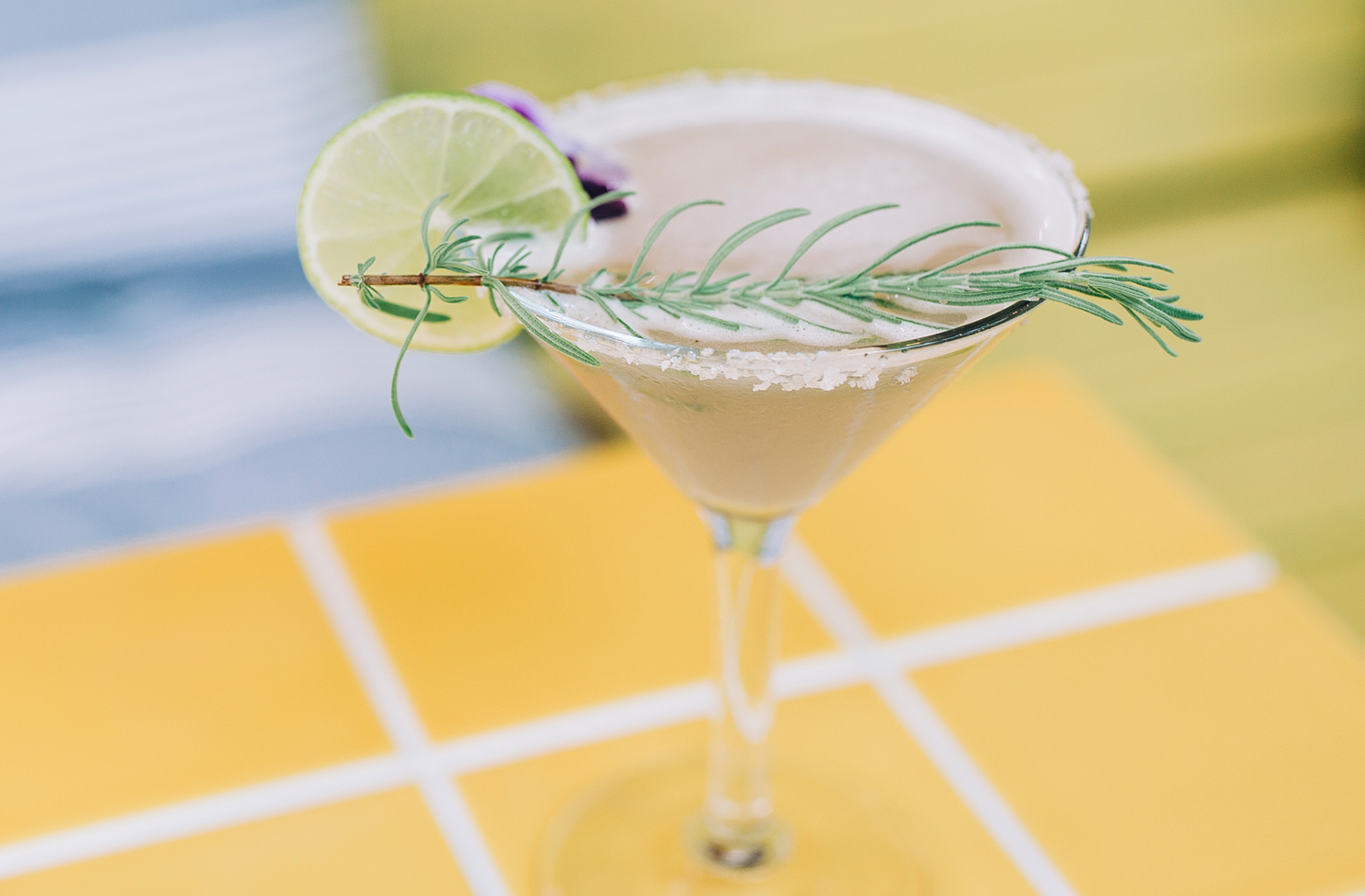 There's a wicked selection of tequila in the front bar, bottles of all shapes and sizes filled with the darkest amber mescal and the smoothest silvery agave variety. The guys and gals from the PLB group sure know a thing or two about tequila and mixing margaritas. FYI, the PLB Group also own and operate gems like, Taverna, Bombay Cricketers Club,Osteria, Baked At Ancora and now, Lolita's.
We start our visit sipping on pomegranate and jalapeno margaritas and crunching through locally made Dona Cholita corn chips with lashings of fresh guacamole—after all the Tweed has an abundance of the green fruit in season.
In the kitchen, the team engaged Mexican chef Armando Enriquez Icaza to work alongside renowned Executive Chef Matt Kemp, ensuring this Latin beauty will deliver the goods. Expect traditional Yucatan-inspired dishes, like a four cheese tostada with gold, fermented chilli and cricket salt—yep, we said crickets in salt.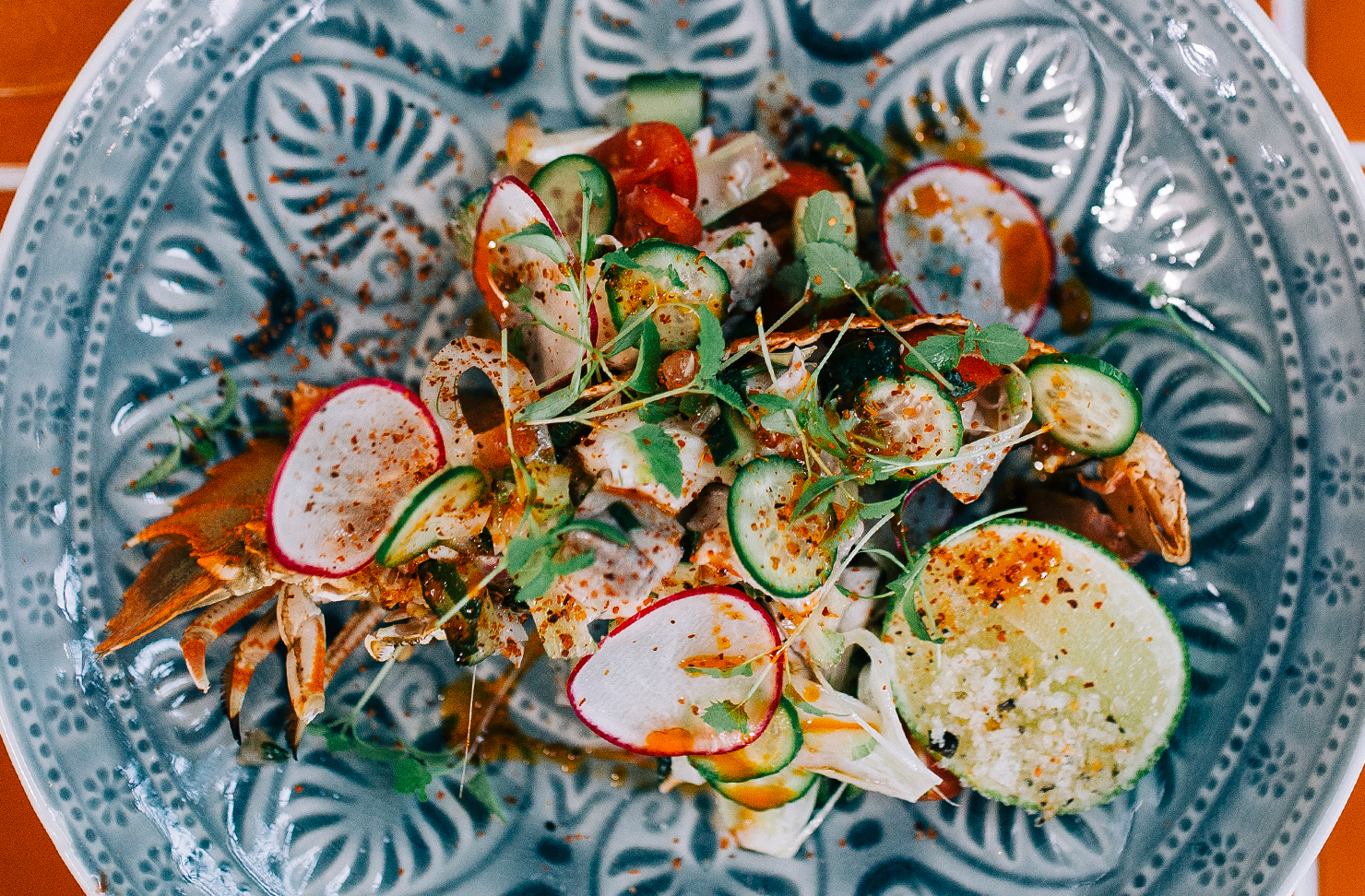 Starters include dishes like Australian Bay Lobster, and tuna ceviche and king mushrooms with pickled cactus and charred salsa. For mains, try the market fish, chargrilled chicken or melt-in-your-mouth beef brisket with Mexican spices.
The taco menu is also bursting with fresh produce, such as Yucatan pork shoulder, sweet corn hummus, chocolate mole (sweet and spicy sauce), crispy fish and smoked pineapple. Basically, it's a palette's delight.
There's an array of vegetarian options too and we rate the watermelon escabeche soaked in tequila and chilli oil or the Mexican garden salad with Cudgen-farmed tomatoes.
A Mexican cantina is not a Mexican cantina without homemade churros, right? The sweet doughy delights come with three dipping sauces, or opt for a delicious hot traditional goat milk caramel or Mexican fairy bread.
Lolita's Mexican Cantina will send your senses into overdrive; loud and proud, it's a visual and taste explosion. Vibrant décor, tasty authentic Mexican food, spicy margaritas, sprightly staff and Latin beats on high rotation, there's nothing missing here. All we can say is, viva la Mexico in downtown Casuarina.
Fed and ready to road trip? Head straight for this brand new boutique hostel in Byron Bay.
Image credit: Kristy Mason