Any time Messina drops some juicy news—let's just say, it's kind of a big deal.
Messina has revealed its new self-iso cookie pie is back—only this time around, it's a rosy-coloured red velvet version with white chocolate chips. And—wait for it—you can pre-order your cookie pie to avoid missing out on tasting this limited-edition specimen altogether.
She ain't cheap but we'll be honest, we're happy to throw some cash at comfort food like this.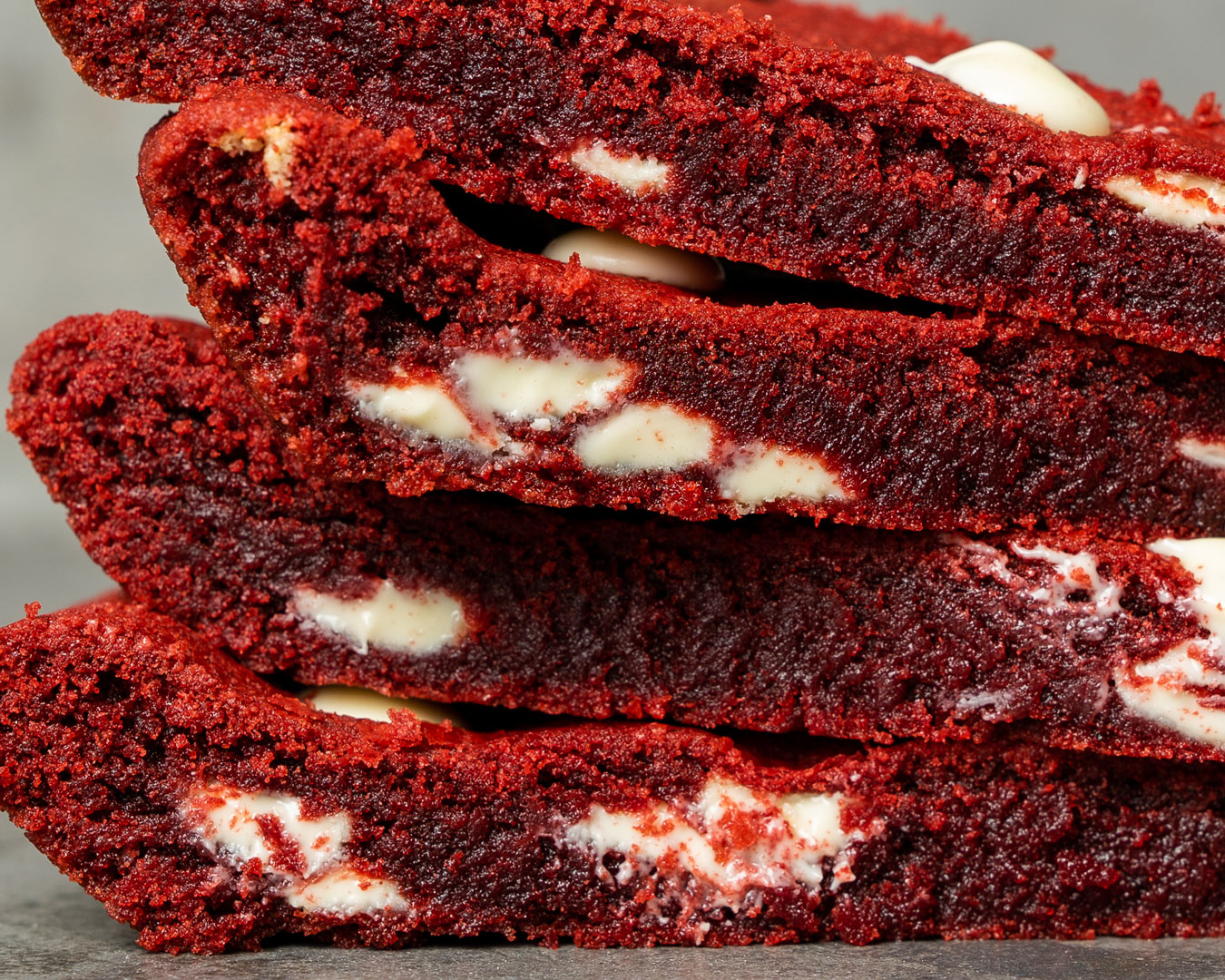 Writing on their gelato-fuelled blog, the Messina crew said, "The one thing we've realised during this pandemic is we literally have no fucking idea what's going on and to be really honest, we just spend most of our time these days coming up with hastily cobbled together ideas, blindly hoping they will keep us in business."
You can cop a single pie for $20, or gelato-pie combo packs from $28 - $39. Messina has also revealed that only a portion of the cookie pies will be available on Deliveroo from Wednesday 29 April. If you're game to head into Messina and pick up your treats, you can now pre-order your cookie pie and it'll be available to pick up from Wednesday 29 April to Sunday 3 May.
"We hope that by spreading the stock across 'pre-ordered pick up' and delivery, we might just flatten the pie curve and eradicate people losing their minds because they didn't get a pie," Messina wrote.
"To be fair, it's bloody delicious and you do need one."
What are you waiting for? Get ordering from Messina in Coolangatta right over here.
And, seeing as you're definitely a sweet tooth, why not have a crack at this salted caramel espresso martini recipe.
Image credit: Messina